Abstract
The highest expression level of a 70-kDa heat shock protein family member Hspa2 is detected specifically in meiotic and post-meiotic male germ cells, which is reflected by original name of this protein, i.e., testis-specific Hsp70. However, this chaperon protein could be also detected in certain somatic tissues. Here, the extra-testicular expression pattern of mouse Hspa2 was analyzed. We found expression of Hspa2 in various epithelial cells including lining of bronchioles and oviduct, columnar epithelium of endometrium, epithelial reticular cells of thymus, transitional epithelium of the urinary bladder, or ependymal cells covering walls of the ventricular system of the brain. Surprisingly, Hspa2 was a putative secretory protein in intestine, endometrial glands and subcommissural organ. Hspa2 was detected in central and peripheral nervous system: in neuron's bodies and fiber tracts, in the subventricular zone of the lateral ventricles, in the dentate gyrus of the hippocampus, in enteric ganglia of the gastrointestinal tract. Hspa2 was also expressed in smooth muscles and at low level in immune system (in germinal centers associated with B-lymphocyte production). In addition to somatic tissues listed above, Hspa2 was detected in oocytes arrested at diplotene of the first meiotic division.
Access options
Buy single article
Instant access to the full article PDF.
USD 39.95
Price excludes VAT (USA)
Tax calculation will be finalised during checkout.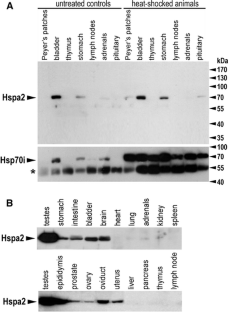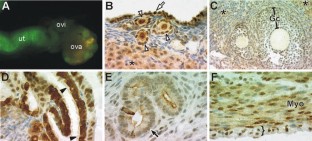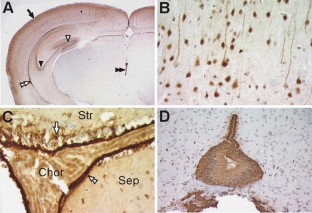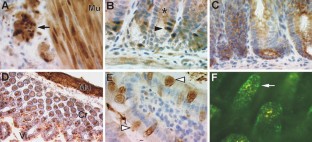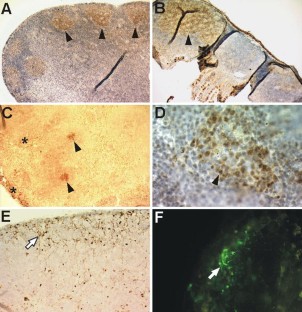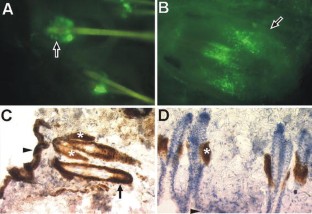 References
Allen RL, O'Brien DA, Jones CC, Rockett DL, Eddy EM (1988) Expression of heat shock proteins by isolated mouse spermatogenic cells. Mol Cell Biol 8:3260–3266

Allen JW, Dix DJ, Collins BW, Merrick BA, He C, Selkirk JK, Poorman-Allen P, Dresser ME, Eddy EM (1996) HSP70-2 is part of the synaptonemal complex in mouse and hamster spermatocytes. Chromosoma 104:414–421

An SS, Fabry B, Mellema M, Bursac P, Gerthoffer WT, Kayyali US, Gaestel M, Shore SA, Fredberg JJ (2004) Role of heat shock protein 27 in cytoskeletal remodeling of the airway smooth muscle cell. J Appl Physiol 96:1701–1713

Berruti G, Martegani E (2001) MSJ-1, a mouse testis-specific DnaJ protein, is highly expressed in haploid male germ cells and interacts with the testis-specific heat shock protein Hsp70-2. Biol Reprod 65:488–495

Bloch MA, Johnson KA (1995) Identification of a molecular chaperone in the eukaryotic flagellum and its localization to the site of microtubule assembly. J Cell Sci 108:3541–3545

Bluhm WF, Martin JL, Mestril R, Dillmann WH (1998) Specific heat shock proteins protect microtubules during simulated ischemia in cardiac myocytes. Am J Physiol 275:H2243–H2249

Bodega G, Hernández C, Suárez I, Martín M, Fernández B (2002) HSP70 constitutive expression in rat central nervous system from postnatal development to maturity. J Histochem Cytochem 50:1161–1168

Bonnycastle LLC, Yu Ch-E, Hunt CR, Trask BJ, Clancy KP, Weber JL, Patterson D, Schellenberg GD (1994) Cloning, sequencing, and mapping of the human chromosome 14 heat shock protein gene (HspA2). Genomics 23:85–93

Brown CR, Hong-Brown LQ, Doxsey SJ, Welch WJ (1996) Molecular chaperones and the centrosome. A role for HSP 73 in centrosomal repair following heat shock treatment. J Biol Chem 271:833–840

Calderwood SK, Mambula SS, Gray PJ Jr (2007) Extracellular heat shock proteins in cell signaling and immunity. Ann N Y Acad Sci 1113:28–39

Carleton A, Petreanu LT, Lansford R, Alvarez-Buylla A, Lledo PM (2003) Becoming a new neuron in the adult olfactory bulb. Nat Neurosci 6:507–518

Coskun V, Wu H, Blanchi B, Tsao S, Kim K, Zhao J, Biancotti JC, Hutnick L, Krueger RC Jr, Fan G, de Vellis J, Sun YE (2008) CD133+ neural stem cells in the ependyma of mammalian postnatal forebrain. Proc Natl Acad Sci USA 105:1026–1031

Dix DJ, Allen JW, Collins W, Mori C, Nakamura N, Poorman-Allen P, Goulding EH, Eddy EM (1996) Targeted gene disruption of Hsp70-2 results in failed meiosis, germ cell apoptosis, and male infertility. Proc Natl Acad Sci USA 16:3264–3268

Dix DJ, Allen JW, Collins BW, Poorman-Allen P, Mori C, Blizard DR, Brown PR, Goulding EH, Strong BD, Eddy EM (1997) HSP70-2 is required for desynapsis of synaptonemal complexes during meiotic prophase in juvenile and adult mouse spermatocytes. Development 124:4595–4603

Govin J, Caron C, Escoffier E, Ferro M, Kuhn L, Rousseaux S, Eddy EM, Garin J, Khochbin S (2006) Post-meiotic shifts in HSPA2/HSP70.2 chaperone activity during mouse spermatogenesis. J Biol Chem 281:37888–37892

Gritti A, Bonfanti L, Doetsch F, Caille I, Alvarez-Buylla A, Lim DA, Galli R, Verdugo JM, Herrera DG, Vescovi AL (2002) Multipotent neural stem cells reside into the rostral extension and olfactory bulb of adult rodents. J Neurosci 22:437–445

Han Z, Truong QA, Park S, Breslow JL (2003) Two Hsp70 family members expressed in atherosclerotic lesions. Proc Natl Acad Sci USA 100:1256–1261

Hino M, Kurogi K, Okubo MA, Murata-Hori M, Hosoya H (2000) Small heat shock protein 27 (HSP27) associates with tubulin/microtubules in HeLa cells. Biochem Biophys Res Commun 271:164–169

Hunt C, Morimoto RI (1985) Conserved features of eukaryotic hsp70 genes revealed by comparison with the nucleotide sequence of human hsp70. Proc Natl Acad Sci USA 82:6455–6459

Huszar G, Stone K, Dix D, Vigue L (2000) Putative creatine kinase M-isoform in human sperm is identified as the 70-kilodalton heat shock protein HspA2. Biol Reprod 63:925–932

Krawczyk Z, Wisniewski J, Biesiada E (1987) A hsp70-related gene is constitutively highly expressed in testis of rat and mouse. Mol Biol Rep 12:27–34

Krawczyk Z, Mali P, Parvinen M (1988) Expression of testis-specific hsp70 gene-related RNA in defined stages of rat seminiferous epithelium. J Cell Biol 107:1317–1323

Lavoie JN, Hickey E, Weber LA, Landry J (1993) Modulation of actin microfilament dynamics and fluid phase pinocytosis by phosphorylation of heat shock protein 27. J Biol Chem 268:24210–24214

Li Z, Srivastava P (2004) Heat-shock proteins. Curr Protoc Immunol. Appendix 1:Appendix 1T

Liang P, MacRae TH (1997) Molecular chaperones and the cytoskeleton. J Cell Sci 110:1431–1440

Loones MT, Chang Y, Morange M (2000) The distribution of heat shock proteins in the nervous system of the unstressed mouse embryo suggests a role in neuronal and non-neuronal differentiation. Cell Stress Chaperones 5:291–305

Matsumoto M, Fujimoto H (1990) Cloning of a hsp70-related gene expressed in mouse spermatids. Biochem Biophys Res Commun 166:43–49

Moon IS, Park IS, Schenker LT, Kennedy MB, Moon JI, Jin I (2001) Presence of both constitutive and inducible forms of heat shock protein 70 in the cerebral cortex and hippocampal synapses. Cereb Cortex 11:238–248

Moriya M, Ochiai M, Yuasa HJ, Suzuki N, Yazawa M (2004) Identification of Ca2+-dependent calmodulin-binding proteins in rat spermatogenic cells as complexes of the heat-shock proteins. Mol Reprod Dev 69:316–324

Murashov AK, Wolgemuth DJ (1996a) Distinct transcripts are recognized by sense and antisense riboprobes for a member of the murine HSP70 gene family, HSP70.2, in various reproductive tissues. Mol Reprod Dev 43:17–24

Murashov AK, Wolgemuth DJ (1996b) Sense and antisense transcripts of the developmentally regulated murine hsp70.2 gene are expressed in distinct and only partially overlapping areas in the adult brain. Brain Res Mol Brain Res 37:85–95

Piglowski W, Nowak R, Krawczyk Z, Scieglińska D (2007) The structural and functional analysis of the human HSPA2 gene promoter region. Acta Biochim Pol 54:99–106

Raab LS, Polakoski KL, Hancock LW, Hamilton DW (1995) Characterization of the heat shock protein P70 in rat spermatogenic cells. Mol Reprod Dev 40:186–195

Recillas-Targa F, Pikaart MJ, Burgess-Beusse B, Bell AC, Litt MD, West AG, Gaszner M, Felsenfeld G (2002) Position-effect protection and enhancer blocking by the chicken beta-globin insulator are separable activities. Proc Natl Acad Sci USA 99:6883–6888

Reddi PP, Kallio M, Herr JC (1999) Green fluorescent protein as a reporter for promoter analysis of testis-specific genes in transgenic mice. Methods Enzymol 302:272–284

Rohde M, Daugaard M, Jensen MH, Helin K, Nylandsted J, Jäättelä M (2005) Members of the heat-shock protein 70 family promote cancer cell growth by distinct mechanisms. Genes Dev 19:570–582

Rosario MO, Perkins SL, O'Brien DA, Allen RL, Eddy EM (1992) Identification of the gene for the developmentally expressed 70 kDa heat-shock protein (P70) of mouse spermatogenic cells. Dev Biol 150:1–11

Roux AF, Nguyen VT, Squire JA, Cox DW (1994) A heat shock gene at 14q22: mapping and expression. Hum Mol Genet 3:1819–1822

Rupik W, Stawierej A, Stolarczyk I, Widłak W (2006) Promoter of the heat shock testis-specific Hsp70.2/Hst70 gene is active in nervous system during embryonic development of mice. Anat Embryol 211:631–638

Saito Y, Yamagishi N, Ishihara K, Hatayama T (2003) Identification of alpha-tubulin as an hsp105alpha-binding protein by the yeast two-hybrid system. Exp Cell Res 286:233–240

Sambrook J, Russel DW (2001) Molecular cloning. A laboratory manual, 3rd edn. Cold Spring Harbor Laboratory Press, Cold Spring Harbor

Sánchez C, Padilla R, Paciucci R, Zabala JC, Avila J (1994) Binding of heat-shock protein 70 (hsp70) to tubulin. Arch Biochem Biophys 310:428–432

Sanders KM (2008) Regulation of smooth muscle excitation and contraction. Neurogastroenterol Motil 20(Suppl 1):39–53

Scieglinska D, Widłak W, Rusin M, Markkula M, Krawczyk Z (1997) Expression of the testis-specific HSP70-related gene (HST70 gene) in somatic non-testicular rat tissues revealed by RT-PCR and transgenic mice analysis. Cell Biol Int 21:813–821

Scieglinska D, Pigłowski W, Mazurek A, Małusecka E, Zebracka J, Filipczak P, Krawczyk Z (2008) The HspA2 protein localizes in nucleoli and centrosomes of heat shocked cancer cells. J Cell Biochem 104:2193–2206

Son WY, Hwang SH, Han CT, Lee JH, Kim S, Kim YC (1999) Specific expression of heat shock protein HspA2 in human male germ cells. Mol Hum Reprod 5:1122–1126

Suzuki T, Usuda N, Murata S, Nakazawa A, Ohtsuka K, Takagi H (1999) Presence of molecular chaperones, heat shock cognate (Hsc) 70 and heat shock proteins (Hsp) 40, in the postsynaptic structures of rat brain. Brain Res 816:99–110

Widlak W, Vydra N, Malusecka E, Dudaladava V, Winiarski B, Scieglińska D, Widlak P (2007) Heat shock transcription factor 1 down-regulates spermatocyte-specific 70 kDa heat shock protein expression prior to the induction of apoptosis in mouse testes. Genes Cells 12:487–499

Widlak W, Markkula M, Krawczyk Z, Huhtaniemi I (1994) Functional analysis of spermatocyte-specific hst70 gene promoter in transgenic mice. Acta Biochim Pol 41:103–105

Widlak W, Markkula M, Krawczyk Z, Kananen K, Huhtaniemi I (1995) A 252 bp upstream region of the rat spermatocyte-specific hst70 gene is sufficient to promote expression of the hst70-CAT hybrid gene in testis and brain of transgenic mice. Biochim Biophys Acta 1264:191–200

Wilkinson JM, Pollard I (1993) Immunohistochemical localisation of the 25 kDa heat shock protein in unstressed rats: possible functional implications. Anat Rec 237:453–457

Yang F, De La Fuente R, Leu NA, Baumann C, McLaughlin KJ, Wang PJ (2006) Mouse SYCP2 is required for synaptonemal complex assembly and chromosomal synapsis during male meiosis. J Cell Biol 173:497–507

Zakeri ZF, Wolgemuth DJ, Hunt CR (1988) Identification and sequence analysis of a new member of the mouse HSP70 gene family and characterization of its unique cellular and developmental pattern of expression in the male germ line. Mol Cell Biol 8:2925–2932

Zhu D, Dix DJ, Eddy EM (1997) HSP70-2 is required for CDC2 kinase activity in meiosis I of mouse spermatocytes. Development 124:3007–3014
Acknowledgments
This work was supported by the Polish Ministry of Science, Grants 2P04A04030 (to W.W.) and N 401230434 (to D.S.). The authors thank Dr. Weronika Rupik for help with analysis of immunohistochemical data.
Additional information
N. Vydra and B. Winiarski contributed equally to the work.
About this article
Cite this article
Vydra, N., Winiarski, B., Rak-Raszewska, A. et al. The expression pattern of the 70-kDa heat shock protein Hspa2 in mouse tissues. Histochem Cell Biol 132, 319–330 (2009). https://doi.org/10.1007/s00418-009-0605-1
Accepted:

Published:

Issue Date:

DOI: https://doi.org/10.1007/s00418-009-0605-1
Keywords
Chaperones

Tissue-specific protein

Secretory protein

Transgenic mice

Insulators