Abstract
Purpose
This meta-analysis was conducted to evaluate the efficacy and safety of single-dose dexamethasone implantation for treating persistent DME (diabetic macular edema) refractory to anti-VEGF (anti-vascular endothelial growth factor) drugs over a period of 6 months.
Methods
All related clinical trials were reviewed by searching electronic databases of PubMed, Medline, Web of Science, Cochrane Library, and EMBASE. The primary outcome parameters were best-corrected visual acuity (BCVA) and central macular thickness (CMT). We performed this meta-analysis by using Stata15.0.
Results
Ten clinical trials involving 362 eyes from 328 patients were eligible in the final analysis. After single-dose dexamethasone implantation, there was a significant improvement in BCVA from baseline to 1, 3, and 6 months with an average increase of − 0.15 logMAR (p < 0.001), − 0.14 logMAR (p < 0.001), and − 0.07 logMAR (p = 0.004), respectively. Further, mean CMT decreased significantly with an average reduction of 249.18 μm (p < 0.001), 217.66 μm (p < 0.001), and 91.56 μm (p < 0.001) at months 1, 3, and 6, respectively.
Conclusions
Our results indicate that switching to a dexamethasone implant could achieve significant anatomical and functional improvement among patients with refractory DME. Clinicians should be aware of this treatment option in refractory DME.

Access options
Buy single article
Instant access to the full article PDF.
US$ 39.95
Tax calculation will be finalised during checkout.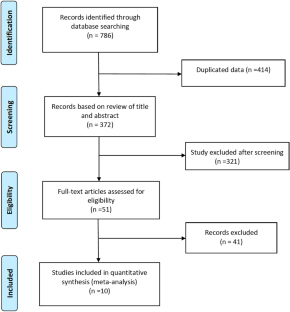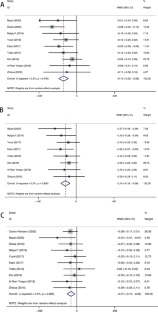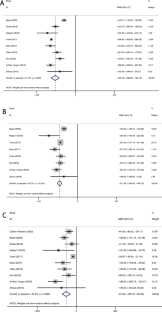 Acknowledgements
The authors sincerely thank Editage (www.editage.cn) for English language editing.
Ethics declarations
Ethics approval
Not applicable.
Conflict of interest
The authors declare no competing interests.
Additional information
Publisher's note
Springer Nature remains neutral with regard to jurisdictional claims in published maps and institutional affiliations.
Supplementary Information
Below is the link to the electronic supplementary material.
About this article
Cite this article
Yuan, Q., Liu, Y., Xu, H. et al. Efficacy and safety of single-dose dexamethasone implantation for patients with persistent diabetic macular edema: a systematic review and meta-analysis. Graefes Arch Clin Exp Ophthalmol (2021). https://doi.org/10.1007/s00417-021-05369-9
Received:

Revised:

Accepted:

Published:
Keywords
Dexamethasone

Anti-vascular endothelial growth factor (anti-VEGF)

Diabetic macular edema (DME)

Meta-analysis