This is a preview of subscription content, log in to check access.
Access options
Buy single article
Instant access to the full article PDF.
US$ 39.95
Price includes VAT for USA
Subscribe to journal
Immediate online access to all issues from 2019. Subscription will auto renew annually.
US$ 199
This is the net price. Taxes to be calculated in checkout.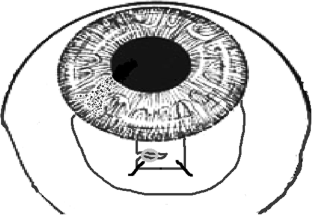 References
1.

Sinha R, Kumar C, Sharma N (2009) Use of tissue adhesives in ophthalmology. Indian J Ophthalmol 57:409–413

2.

Kusabara AA, Kasahara N (2017) Managing glaucoma drainage device tube leak with cyanoacrylate. Acta Ophthalmol 95:e662

3.

Moretti Neto RT, Mello I, Moretti AB, Robazza CR, Pereira AA (2008) In vivo qualitative analysis of the biocompatibility of different cyanoacrylate-based adhesives. Braz Oral Res 22:43–47

4.

Lee YJ, Jung GB, Choi S, Lee G, Kim JH, Son HS, Bae H, Park HK (2013) Biocompatibility of a novel cyanoacrylate based tissue adhesive: cytotoxicity and biochemical property evaluation. PLoS One 8:e79761

5.

Pascual G, Sotomayor S, Rodríguez M, Pérez-Köhler B, Kühnhardt A, Fernández-Gutiérrez M, San Román J, Bellón JM (2016) Cytotoxicity of cyanoacrylate-based tissue adhesives and short-term preclinical in vivo biocompatibility in abdominal hernia repair. PLoS One 11:e0157920
Ethics declarations
Conflict of interest
The author declares that he has no conflict of interest.
Patient consent
The patient has consented to the submission of the letter to the editor to the journal.
About this article
Cite this article
Kasahara, N. Cyanoacrylate glue in an inadvertent trabeculectomy flap tear. Graefes Arch Clin Exp Ophthalmol 257, 439–440 (2019). https://doi.org/10.1007/s00417-018-4177-4
Received:

Revised:

Accepted:

Published:

Issue Date: