Abstract
Guanosine triphosphate cyclohydrolase I (GCH1) mutations are associated with increased risk for dopa-responsive dystonia (DRD) and Parkinson's disease (PD). Herein, we investigated the frequency of GCH1 mutations and clinical symptoms in patients with clinically diagnosed PD and DRD. We used the Sanger method to screen entire exons in 268 patients with PD and 26 patients with DRD, with the examinations of brain magnetic resonance imaging scans, striatal dopamine transporter scans, and [123I] metaiodobenzylguanidine (MIBG) myocardiac scintigraphy scans. We identified 15 patients with heterozygous GCH1 mutations from seven probands and five sporadic cases. The prevalence of GCH1 mutations in probands was different between PD [1.9% (5/268)] and DRD [26.9% (7/26)] (p value < 0.0001). The onset age tends to be different between PD and DRD patients: 35.4 ± 25.3 and 16.5 ± 13.6, respectively (average ± SD; p = 0.08). Most of the patients were women (14/15). Dystonia was common symptom, and dysautonomia and cognitive decline were uncommon in our PD and DRD. All patients presented mild parkinsonism or dystonia with excellent response to levodopa. Seven of seven DRD and three of five PD presented normal heart-to-mediastinum ratio on MIBG myocardial scintigraphy. Five of six DRD and three of four PD demonstrated normal densities of dopamine transporter. Our findings elucidated the clinical characteristics of PD and DRD patients due to GCH1 mutations. PD patients with GCH1 mutations also had different symptoms from those seen in typical PD. The patients with GCH1 mutations had heterogeneous clinical symptoms.
Access options
Buy single article
Instant access to the full article PDF.
USD 39.95
Price includes VAT (USA)
Tax calculation will be finalised during checkout.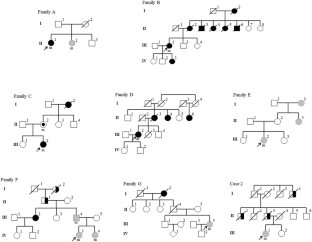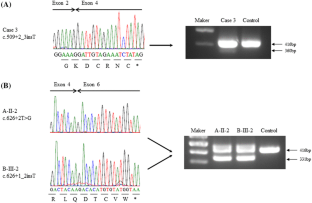 References
1.

Wijemanne S, Jankovic J (2015) Dopa-responsive dystonia—clinical and genetic heterogeneity. Nat Rev Neurol 11:414–424

2.

Segawa M, Hosaka A, Miyagawa F et al (1976) Hereditary progressive dystonia with marked diurnal fluctuation. Adv Neurol 14:215–233

3.

Ichinose H, Ohye T, Takahashi E et al (1994) Hereditary progressive dystonia with marked diurnal fluctuation caused by mutations in the GTP cyclohydrolase I gene. Nat Genet 8:236–242

4.

Mencacci NE, Isaias IU, Reich MM et al (2014) Parkinson's disease in GTP cyclohydrolase 1 mutation carriers. Brain 137:2480–2492

5.

Hagenah J, Saunders-Pullman R, Hedrich K et al (2005) High mutation rate in dopa-responsive dystonia: detection with comprehensive GCHI screening. Neurology 64:908–911

6.

Gibb WR, Lees AJ (1988) The relevance of the Lewy body to the pathogenesis of idiopathic Parkinson's disease. J Neurol Neurosurg Psychiatry 51:745–752

7.

Segawa M, Nomura Y, Nishiyama N (2003) Autosomal dominant guanosine triphosphate cyclohydrolase I deficiency (Segawa disease). Ann Neurol 54(Suppl 6):S32–S45

8.

Schwarz JM, Rodelsperger C, Schuelke M et al (2010) MutationTaster evaluates disease-causing potential of sequence alterations. Nat Methods 7:575–576

9.

Kircher M, Witten DM, Jain P et al (2014) A general framework for estimating the relative pathogenicity of human genetic variants. Nat Genet 46:310–315

10.

Ioannidis NM, Rothstein JH, Pejaver V et al (2016) REVEL: an ensemble method for predicting the pathogenicity of rare missense variants. Am J Hum Genet 99:877–885

11.

Lek M, Karczewski KJ, Minikel EV et al (2016) Analysis of protein-coding genetic variation in 60,706 humans. Nature 536:285–291

12.

Higasa K, Miyake N, Yoshimura J et al (2016) Human genetic variation database, a reference database of genetic variations in the Japanese population. J Hum Genet 61:547–553

13.

Tossici-Bolt L, Hoffmann SM, Kemp PM et al (2006) Quantification of [123I]FP-CIT SPECT brain images: an accurate technique for measurement of the specific binding ratio. Eur J Nucl Med Mol Imaging 33:1491–1499

14.

Bandmann O, Nygaard TG, Surtees R et al (1996) Dopa-responsive dystonia in British patients: new mutations of the GTP-cyclohydrolase I gene and evidence for genetic heterogeneity. Hum Mol Genet 5:403–406

15.

Trender-Gerhard I, Sweeney MG, Schwingenschuh P et al (2009) Autosomal-dominant GTPCH1-deficient DRD: clinical characteristics and long-term outcome of 34 patients. J Neurol Neurosurg Psychiatry 80:839–845

16.

Lucking CB, Durr A, Bonifati V et al (2000) Association between early-onset Parkinson's disease and mutations in the parkin gene. N Engl J Med 342:1560–1567

17.

Tolosa E, Compta Y (2006) Dystonia in Parkinson's disease. J Neurol 253(Suppl 7):Vii7–Vii13

18.

Wider C, Melquist S, Hauf M et al (2008) Study of a swiss dopa-responsive dystonia family with a deletion in GCH1: redefining DYT14 as DYT5. Neurology 70:1377–1383

19.

Lewthwaite AJ, Lambert TD, Rolfe EB et al (2015) Novel GCH1 variant in Dopa-responsive dystonia and Parkinson's disease. Parkinsonism Relat Disord 21:394–397

20.

Guella I, Sherman HE, Appel-Cresswell S et al (2015) Parkinsonism in GTP cyclohydrolase 1 mutation carriers. Brain 138:e349

21.

Mottet L (2016) Classification of dopa-responsive dystonia—a patient's perspective. Nat Rev Neurol 12:427

22.

Lopez-Laso E, Sanchez-Raya A, Moriana JA et al (2011) Neuropsychiatric symptoms and intelligence quotient in autosomal dominant Segawa disease. J Neurol 258:2155–2162

23.

Shimoji M, Hirayama K, Hyland K et al (1999) GTP cyclohydrolase I gene expression in the brains of male and female HPH-1 mice. J Neurochem 72:757–764

24.

Jeon BS, Jeong JM, Park SS et al (1998) Dopamine transporter density measured by [123I]beta-CIT single-photon emission computed tomography is normal in dopa-responsive dystonia. Ann Neurol 43:792–800

25.

Nygaard TG, Takahashi H, Heiman GA et al (1992) Long-term treatment response and fluorodopa positron emission tomographic scanning of parkinsonism in a family with dopa-responsive dystonia. Ann Neurol 32:603–608

26.

Orimo S, Ozawa E, Nakade S et al (1999) (123)I-metaiodobenzylguanidine myocardial scintigraphy in Parkinson's disease. J Neurol Neurosurg Psychiatry 67:189–194

27.

Chaudhuri KR, Martinez-Martin P, Schapira AH et al (2006) International multicenter pilot study of the first comprehensive self-completed nonmotor symptoms questionnaire for Parkinson's disease: the NMSQuest study. Mov Disord Off J Mov Disord Soc 21:916–923

28.

Tadic V, Kasten M, Bruggemann N et al (2012) Dopa-responsive dystonia revisited: diagnostic delay, residual signs, and nonmotor signs. Arch Neurol 69:1558–1562
Acknowledgements
This work was supported by JSPS KAKENHI Grant numbers, 16K09678 (to KN), 16K09700 (to YL), 16K09676 (to MF), 15KK0354 (to MF), 15H04842 (to NH), 23111003 (to NH), 22390181 (to YU), 25293206 (to YU), and 15H05881 (to YU). We are very grateful for these grants: AMED-CREST (Japanese Association of Medical Research and Development) (to N.H.), Practical Research Project for Rare/Intractable Diseases from AMED; 15ek0109029s0202 to NH.
Ethics declarations
Conflicts of interest
The authors report no conflicts of interest relevant to the manuscript.
Ethical standards
This study was performed in compliance with the Helsinki Declaration and its later amendments.
Electronic supplementary material
Below is the link to the electronic supplementary material.
About this article
Cite this article
Yoshino, H., Nishioka, K., Li, Y. et al. GCH1 mutations in dopa-responsive dystonia and Parkinson's disease. J Neurol 265, 1860–1870 (2018). https://doi.org/10.1007/s00415-018-8930-8
Received:

Revised:

Accepted:

Published:

Issue Date:
Keywords
Genetics

Dopa-responsive dystonia

GCH1

Parkinson's disease

Dystonia