Abstract
We report on the unusual behavior of coprophagia (eating one's own feces) in neurologic disorders. The Mayo Clinic Health Sciences-computerized clinical database was queried for all patients evaluated at our institution between 1995 and 2015 in which coprophagia was documented in the medical records. Twenty-six patients were identified of which 17 had coprophagia. Of the 17 patients, five were excluded due to age at onset less than 10 years, leaving 12 adult patients for this study. The median age at onset of coprophagia in the 12 patients was 55 years (range 20–88 years), and half were female. Additional behaviors were common including scatolia (fecal smearing), hypersexuality, aggression, and pica (eating objects of any kind). Coprophagia was associated with neurodegenerative dementia in six patients, developmental delay in two, and one each with seizures, steroid psychosis, frontal lobe tumor, and schizoaffective disorder. Brain imaging in the six patients with dementia showed moderate-to-severe medial temporal lobe atrophy, as well as mild frontal lobe atrophy. Autopsy examination was performed in one patient and revealed frontotemporal lobar degeneration pathology. Many different behavioral and pharmacologic therapies were implemented, yet only haloperidol was associated with discontinuation of the behavior. Coprophagia is associated with different neurologic disorders, particularly neurodegenerative dementias. The behavior may be related to medial temporal lobe atrophy, similar to the Klüver–Bucy syndrome. Haloperidol appears to be effective in treating the behavior, at least in some patients.
Access options
Buy single article
Instant access to the full article PDF.
USD 39.95
Price includes VAT (USA)
Tax calculation will be finalised during checkout.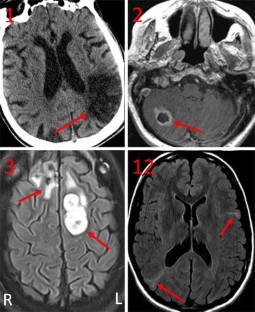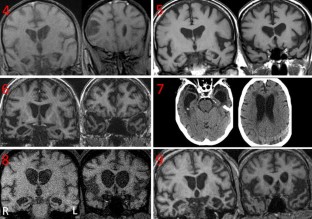 References
1.

Soave O, Brand CD (1991) Coprophagy in animals: a review. Cornell Vet 81:357–364

2.

Houpt K (1982) Ingestive behavior problems of dogs and cats. W.B. Saunders & Co., Philadelphia

3.

Kellogg T (1897) A textbook of mental diseases. J. & A. Churchill, London

4.

Beck DA, Frohberg NR (2005) Coprophagia in an elderly man: a case report and review of the literature. Int J Psychiatry Med 35:417–427

5.

Bugle C, Rubin HB (1993) Effects of a nutritional supplement on coprophagia: a study of three cases. Res Dev Disabil 14:445–456

6.

Stewart JT (1995) Treatment of coprophagia with carbamazepine. Am J Psychiatry 152:295

7.

Byard RW (2001) Coprophagic cafe coronary. Am J Forensic Med Pathol 22:96–99

8.

Zeitlin S (1995) Coprophagia as a manifestation of obsessive-compulsive disorder: a case report. J Behav Ther Exp Psychiatr 26:57–63

9.

Chaturvedi S (1988) Coprophagia in a schizophrenic patient: case report. Psychopathology 21:31–33

10.

Lyketsos GC, Paterakis P, Beis A, Lyketsos CG (1985) Eating disorders in schizophrenia. Br J Psychiatry 146:255–261

11.

Arieti S (1944) The, "placing-into-mouth" and coprophagic habits. J Nerv Mental Dis 99:959–964

12.

Jaffe ME, Sharma KK (1998) Malingering uncommon psychiatric symptoms among defendants charged under California's "three strikes and you're out" law. J Forensic Sci 43:549–555

13.

Read DH, Harrington DD (1981) Experimentally induced thiamine deficiency in beagle dogs: clinical observations. Am J Vet Res 42:984–991

14.

Wise TN, Goldberg RL (1995) Escalation of a fetish: coprophagia in a nonpsychotic adult of normal intelligence. J Sex Marital Ther 21:272–275

15.

Aggleton JP, Passingham RE (1981) Syndrome produced by lesions of the amygdala in monkeys (Macaca mulatta). J Comp Physiol Psychol 95:961–977

16.

Sharma TR, Kavuru B, Aly M (2011) Coprophagia and pica in individuals with mild to moderate dementia and mixed (iron deficiency and macrocytic) anemia. J Am Geriatr Soc 59:2375–2377

17.

Ghaziuddin N, McDonald C (1985) A clinical study of adult coprophagics. Br J Psychiatry 147:312–313

18.

Donnellan CA, Playfer JR (1999) A case of coprophagia presenting with sialadenitis. Age Ageing 28:233–234

19.

Friedin B, Johnson H (1979) Treatment of a retarded child's faeces smearing and coprophagic behavior. J Men Defic Res 23:55–61

20.

McKhann G, Drachman D, Folstein M, Katzman R, Price D, Stadlan EM (1984) Clinical diagnosis of Alzheimer's disease: report of the NINCDS-ADRDA Work Group under the auspices of Department of Health and Human Services Task Force on Alzheimer's Disease. Neurology 34:939–944

21.

Neary D, Snowden JS, Gustafson L, Passant U, Stuss D, Black S, Freedman M, Kertesz A, Robert PH, Albert M, Boone K, Miller BL, Cummings J, Benson DF (1998) Frontotemporal lobar degeneration: a consensus on clinical diagnostic criteria. Neurology 51:1546–1554

22.

Mackenzie IR, Neumann M, Bigio EH, Cairns NJ, Alafuzoff I, Kril J, Kovacs GG, Ghetti B, Halliday G, Holm IE, Ince PG, Kamphorst W, Revesz T, Rozemuller AJ, Kumar-Singh S, Akiyama H, Baborie A, Spina S, Dickson DW, Trojanowski JQ, Mann DM (2010) Nomenclature and nosology for neuropathologic subtypes of frontotemporal lobar degeneration: an update. Acta Neuropathol 119:1–4

23.

Snowden JS, Bathgate D, Varma A, Blackshaw A, Gibbons ZC, Neary D (2001) Distinct behavioural profiles in frontotemporal dementia and semantic dementia. J Neurol Neurosurg Psychiatry 70:323–332

24.

Josephs KA, Hodges JR, Snowden JS, Mackenzie IR, Neumann M, Mann DM, Dickson DW (2011) Neuropathological background of phenotypical variability in frontotemporal dementia. Acta Neuropathol 122:137–153

25.

McKeith IG, Dickson DW, Lowe J, Emre M, O'Brien JT, Feldman H, Cummings J, Duda JE, Lippa C, Perry EK, Aarsland D, Arai H, Ballard CG, Boeve B, Burn DJ, Costa D, Del Ser T, Dubois B, Galasko D, Gauthier S, Goetz CG, Gomez-Tortosa E, Halliday G, Hansen LA, Hardy J, Iwatsubo T, Kalaria RN, Kaufer D, Kenny RA, Korczyn A, Kosaka K, Lee VM, Lees A, Litvan I, Londos E, Lopez OL, Minoshima S, Mizuno Y, Molina JA, Mukaetova-Ladinska EB, Pasquier F, Perry RH, Schulz JB, Trojanowski JQ, Yamada M (2005) Diagnosis and management of dementia with Lewy bodies: third report of the DLB Consortium. Neurology 65:1863–1872

26.

Klüver H, Bucy P (1939) Preliminary analysis of function of the temporal lobes in monkeys. Arch Neurol Psychiatry 42:979–1000

27.

Cummings JL, Duchen LW (1981) Kluver–Bucy syndrome in Pick disease: clinical and pathologic correlations. Neurology 31:1415–1422

28.

Hodges JR, Patterson K, Oxbury S, Funnell E (1992) Semantic dementia. Progressive fluent aphasia with temporal lobe atrophy. Brain 115(Pt 6):1783–1806

29.

Forstl H, Burns A, Levy R, Cairns N, Luthert P, Lantos P (1993) Neuropathological correlates of behavioural disturbance in confirmed Alzheimer's disease. Br J Psychiatry 163:364–368

30.

Kile SJ, Ellis WG, Olichney JM, Farias S, DeCarli C (2009) Alzheimer abnormalities of the amygdala with Kluver–Bucy syndrome symptoms: an amygdaloid variant of Alzheimer disease. Arch Neurol 66:125–129

31.

Varon D, Pritchard PB 3rd, Wagner MT, Topping K (2003) Transient Kluver–Bucy syndrome following complex partial status epilepticus. Epilepsy Behav 4:348–351

32.

Goldstein M (1974) Brain research and violent behavior. A summary and evaluation of the status of biomedical research on brain and aggressive violent behavior. Clinical studies. Arch Neurol 30:26–35

33.

Hirono N, Mega MS, Dinov ID, Mishkin F, Cummings JL (2000) Left frontotemporal hypoperfusion is associated with aggression in patients with dementia. Arch Neurol 57:861–866
Acknowledgments
We would like to acknowledge the many neurologists, psychiatrists, fellows, residents, and nurses who were involved in the documentation of coprophagia in the medial records. We would also like to acknowledge Dr. David Black, Mayo Clinic, for providing us with the MRI scans for Patient 12.
Ethics declarations
Ethical standards
All human studies have been approved by the appropriate ethics committee which is the Mayo Clinic Institutional Review Board and have therefore been performed in accordance with the ethical standards laid down in the 1964 Declaration of Helsinki and its later amendments.
Conflicts of interest
None of the authors have any financial relationships that are in conflict with this study and there are no conflicts of interest.
Informed consent
All persons included in this study gave their informed consent prior to their inclusion in the study for their medical data to be utilized for research. Details that might disclose the identity of any of the patients included in the study have been omitted.
About this article
Cite this article
Josephs, K.A., Whitwell, J.L., Parisi, J.E. et al. Coprophagia in neurologic disorders. J Neurol 263, 1008–1014 (2016). https://doi.org/10.1007/s00415-016-8096-1
Received:

Revised:

Accepted:

Published:

Issue Date:
Keywords
Coprophagia

Dementia

Semantic dementia

Alzheimer's disease

Haloperidol

Seizures

Temporal lobe

TDP-43

Frontotemporal dementia