Abstract
Weight loss is increasingly considered as a negative prognostic marker in amyotrophic lateral sclerosis (ALS). Despite the critical importance of nutritional issues in ALS, and the common use of percutaneous endoscopic gastrostomy (PEG), there is a general lack of knowledge on peri-interventional treatment, optimal parameters of enteral nutrition, its timing during disease progression and its potential disease-modifying effects in ALS patients. Here we report the results of a multi-center prospective study of percutaneous endoscopic gastrostomy (PEG) in ALS. In this observational clinical trial, 89 ALS patients were prospectively enrolled over a 3-year period and longitudinal data were collected over 18 months. PEG was a safe procedure even in patients with low forced vital capacity, and prophylactic single-shot antibiosis as well as slow increase of caloric nutrition via PEG was beneficial to avoid complications. No signs of refeeding syndrome were observed. High-caloric intake (>1,500 kcal/d) via PEG in patients that lived at least 12 months after PEG insertion was correlated with prolonged survival. Additional oral food intake was not associated with a worse prognosis. Our results suggest that peri-interventional PEG management should include prophylactic single-shot antibiosis, slow increase of caloric intake, and long-term high-caloric nutrition. Although our results indicate that PEG might be more beneficial when applied early, we believe that it can also be performed safely in patients with far advanced disease. Because of its explorative and observational character, most of our results have to be confirmed by a randomized interventional trial.
Access options
Buy single article
Instant access to the full article PDF.
US$ 39.95
Tax calculation will be finalised during checkout.
Subscribe to journal
Immediate online access to all issues from 2019. Subscription will auto renew annually.
US$ 159
Tax calculation will be finalised during checkout.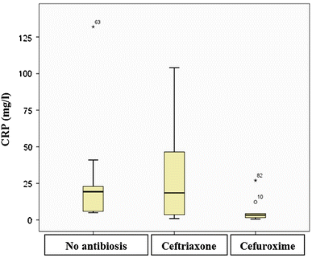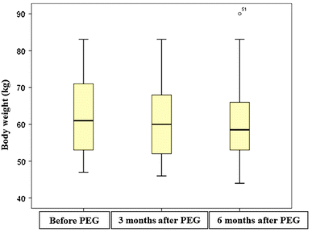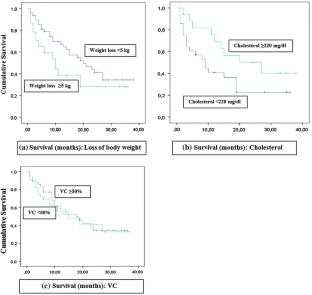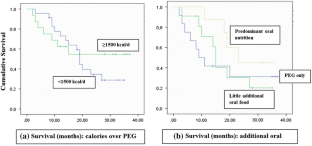 References
1.

Dupuis L, Pradat PF, Ludolph AC, Loeffler JP (2011) Energy metabolism in amyotrophic lateral sclerosis. Lancet Neurol 10(1):75–82. doi:10.1016/s1474-4422(10)70224-6

2.

Korner S, Hendricks M, Kollewe K, Zapf A, Dengler R, Silani V, Petri S (2013) Weight loss, dysphagia and supplement intake in patients with amyotrophic lateral sclerosis (ALS): impact on quality of life and therapeutic options. BMC Neurol 13:84. doi:10.1186/1471-2377-13-84

3.

O'Reilly EJ, Wang H, Weisskopf MG, Fitzgerald KC, Falcone G, McCullough ML, Thun M, Park Y, Kolonel LN, Ascherio A (2013) Premorbid body mass index and risk of amyotrophic lateral sclerosis. Amyotroph Later Scler Frontotemporal Degener 14(3):205–211. doi:10.3109/21678421.2012.735240

4.

Gallo V, Wark PA, Jenab M, Pearce N, Brayne C, Vermeulen R, Andersen PM, Hallmans G, Kyrozis A, Vanacore N, Vahdaninia M, Grote V, Kaaks R, Mattiello A, Bueno-de-Mesquita HB, Peeters PH, Travis RC, Petersson J, Hansson O, Arriola L, Jimenez-Martin JM, Tjonneland A, Halkjaer J, Agnoli C, Sacerdote C, Bonet C, Trichopoulou A, Gavrila D, Overvad K, Weiderpass E, Palli D, Quiros JR, Tumino R, Khaw KT, Wareham N, Barricante-Gurrea A, Fedirko V, Ferrari P, Clavel-Chapelon F, Boutron-Ruault MC, Boeing H, Vigl M, Middleton L, Riboli E, Vineis P (2013) Prediagnostic body fat and risk of death from amyotrophic lateral sclerosis: the EPIC cohort. Neurology 80(9):829–838. doi:10.1212/WNL.0b013e3182840689

5.

Paganoni S, Deng J, Jaffa M, Cudkowicz ME, Wills AM (2011) Body mass index, not dyslipidemia, is an independent predictor of survival in amyotrophic lateral sclerosis. Muscle Nerve 44(1):20–24. doi:10.1002/mus.22114

6.

Marin B, Desport JC, Kajeu P, Jesus P, Nicolaud B, Nicol M, Preux PM, Couratier P (2011) Alteration of nutritional status at diagnosis is a prognostic factor for survival of amyotrophic lateral sclerosis patients. J Neurol Neurosurg Psychiatry 82(6):628–634. doi:10.1136/jnnp.2010.211474

7.

Dorst J, Kuhnlein P, Hendrich C, Kassubek J, Sperfeld AD, Ludolph AC (2011) Patients with elevated triglyceride and cholesterol serum levels have a prolonged survival in amyotrophic lateral sclerosis. J Neurol 258(4):613–617. doi:10.1007/s00415-010-5805-z

8.

Dupuis L, Corcia P, Fergani A, Gonzalez De Aguilar JL, Bonnefont-Rousselot D, Bittar R, Seilhean D, Hauw JJ, Lacomblez L, Loeffler JP, Meininger V (2008) Dyslipidemia is a protective factor in amyotrophic lateral sclerosis. Neurology 70(13):1004–1009. doi:10.1212/01.wnl.0000285080.70324.27

9.

Dupuis L, Oudart H, Rene F, Gonzalez de Aguilar JL, Loeffler JP (2004) Evidence for defective energy homeostasis in amyotrophic lateral sclerosis: benefit of a high-energy diet in a transgenic mouse model. Proc Natl Acad Sci USA 101(30):11159–11164. doi:10.1073/pnas.0402026101

10.

Allen JA, Chen R, Ajroud-Driss S, Sufit RL, Heller S, Siddique T, Wolfe L (2013) Gastrostomy tube placement by endoscopy versus radiologic methods in patients with ALS: a retrospective study of complications and outcome. Amyotroph Later Sclero Frontotemporal Degener 14(4):308–314. doi:10.3109/21678421.2012.751613

11.

Blondet A, Lebigot J, Nicolas G, Boursier J, Person B, Laccoureye L, Aube C (2010) Radiologic versus endoscopic placement of percutaneous gastrostomy in amyotrophic lateral sclerosis: multivariate analysis of tolerance, efficacy, and survival. J Vasc Interv Radiol 21(4):527–533. doi:10.1016/j.jvir.2009.11.022

12.

Andersen PM, Abrahams S, Borasio GD, de Carvalho M, Chio A, Van Damme P, Hardiman O, Kollewe K, Morrison KE, Petri S, Pradat PF, Silani V, Tomik B, Wasner M, Weber M (2012) EFNS guidelines on the clinical management of amyotrophic lateral sclerosis (MALS)–revised report of an EFNS task force. Eur J Neurol Off J Eur Fed Neurol Soc 19(3):360–375. doi:10.1111/j.1468-1331.2011.03501.x

13.

Miller RG, Jackson CE, Kasarskis EJ, England JD, Forshew D, Johnston W, Kalra S, Katz JS, Mitsumoto H, Rosenfeld J, Shoesmith C, Strong MJ, Woolley SC (2009) Practice parameter update: the care of the patient with amyotrophic lateral sclerosis: drug, nutritional, and respiratory therapies (an evidence-based review): report of the Quality Standards Subcommittee of the American Academy of Neurology. Neurology 73(15):1218–1226. doi:10.1212/WNL.0b013e3181bc0141

14.

Kasarskis EJ, Scarlata D, Hill R, Fuller C, Stambler N, Cedarbaum JM (1999) A retrospective study of percutaneous endoscopic gastrostomy in ALS patients during the BDNF and CNTF trials. J Neurol Sci 169(1–2):118–125

15.

Wills AM, Hubbard J, Macklin EA, Glass J, Tandan R, Simpson EP, Brooks B, Gelinas D, Mitsumoto H, Mozaffar T, Hanes GP, Ladha SS, Heiman-Patterson T, Katz J, Lou JS, Mahoney K, Grasso D, Lawson R, Yu H, Cudkowicz M (2014) Hypercaloric enteral nutrition in patients with amyotrophic lateral sclerosis: a randomised, double-blind, placebo-controlled phase 2 trial. Lancet. doi:10.1016/s0140-6736(14)60222-1

16.

von Elm E, Altman DG, Egger M, Pocock SJ, Gotzsche PC, Vandenbroucke JP (2007) The Strengthening the Reporting of Observational Studies in Epidemiology (STROBE) statement: guidelines for reporting observational studies. Lancet 370(9596):1453–1457. doi:10.1016/s0140-6736(07)61602-x

17.

Brooks BR, Miller RG, Swash M, Munsat TL (2000) El Escorial revisited: revised criteria for the diagnosis of amyotrophic lateral sclerosis. Amyotroph Lateral Scler Motor Neuron Disord Off Publ World Fed Neurol Res Group Motor Neuron Diseases 1(5):293–299

18.

Cedarbaum JM, Stambler N, Malta E, Fuller C, Hilt D, Thurmond B, Nakanishi A (1999) The ALSFRS-R: a revised ALS functional rating scale that incorporates assessments of respiratory function. BDNF ALS Study Group (Phase III). J Neurol Sci 169(1–2):13–21

19.

Blomberg J, Lagergren P, Martin L, Mattsson F, Lagergren J (2011) Albumin and C-reactive protein levels predict short-term mortality after percutaneous endoscopic gastrostomy in a prospective cohort study. Gastrointest Endosc 73(1):29–36. doi:10.1016/j.gie.2010.09.012

20.

Gregory S, Siderowf A, Golaszewski AL, McCluskey L (2002) Gastrostomy insertion in ALS patients with low vital capacity: respiratory support and survival. Neurology 58(3):485–487

21.

Spataro R, Ficano L, Piccoli F, La Bella V (2011) Percutaneous endoscopic gastrostomy in amyotrophic lateral sclerosis: effect on survival. J Neurol Sci 304(1–2):44–48. doi:10.1016/j.jns.2011.02.016

22.

Sarfaty M, Nefussy B, Gross D, Shapira Y, Vaisman N, Drory VE (2013) Outcome of percutaneous endoscopic gastrostomy insertion in patients with amyotrophic lateral sclerosis in relation to respiratory dysfunction. Amyotroph Later Scler Frontotemporal Degener 14(7–8):528–532. doi:10.3109/21678421.2013.812659

23.

Boitano LJ, Jordan T, Benditt JO (2001) Noninvasive ventilation allows gastrostomy tube placement in patients with advanced ALS. Neurology 56(3):413–414

24.

Czell D, Bauer M, Binek J, Schoch OD, Weber M (2013) Outcomes of percutaneous endoscopic gastrostomy tube insertion in respiratory impaired amyotrophic lateral sclerosis patients under noninvasive ventilation. Respir Care 58(5):838–844. doi:10.4187/respcare.02024

25.

Sancho J, Servera E, Chiner E, Banuls P, Gomez-Merino E, Sancho-Chust JN, Marin J (2010) Noninvasive respiratory muscle aids during PEG placement in ALS patients with severe ventilatory impairment. J Neurol Sci 297(1–2):55–59. doi:10.1016/j.jns.2010.06.022

26.

Lipp A, Lusardi G (2013) Systemic antimicrobial prophylaxis for percutaneous endoscopic gastrostomy. Cochrane database Syst Rev 11:CD005571. doi:10.1002/14651858.CD005571.pub3

27.

Solomon SM, Kirby DF (1990) The refeeding syndrome: a review. J Parenter Enter Nutr 14(1):90–97

28.

Rio A, Whelan K, Goff L, Reidlinger DP, Smeeton N (2013) Occurrence of refeeding syndrome in adults started on artificial nutrition support: prospective cohort study. BMJ Open. doi:10.1136/bmjopen-2012-002173
Acknowledgments
The study was supported by the German MND Network, the German Department of Education and Research (Bundesministerium für Bildung und Forschung, BMBF) and Fresenius Kabi Deutschland GmbH, Bad Homburg, Germany.
Conflicts of interest
FH reports personal fees from Biomarin, personal fees from genzyme, outside the submitted work. All other authors declare that they have no conflict of interest.
Ethical standard
The study was approved by the ethics committees of all participating centers and has therefore been performed in accordance with the ethical standards laid down in the 1964 Declaration of Helsinki and its later amendments.
About this article
Cite this article
Dorst, J., Dupuis, L., Petri, S. et al. Percutaneous endoscopic gastrostomy in amyotrophic lateral sclerosis: a prospective observational study. J Neurol 262, 849–858 (2015). https://doi.org/10.1007/s00415-015-7646-2
Received:

Revised:

Accepted:

Published:

Issue Date:
Keywords
Amyotrophic lateral sclerosis

Percutaneous endoscopic gastrostomy

High-caloric nutrition

Body weight

Body mass index