Access options
Buy single article
Instant access to the full article PDF.
US$ 39.95
Tax calculation will be finalised during checkout.
Subscribe to journal
Immediate online access to all issues from 2019. Subscription will auto renew annually.
US$ 159
Tax calculation will be finalised during checkout.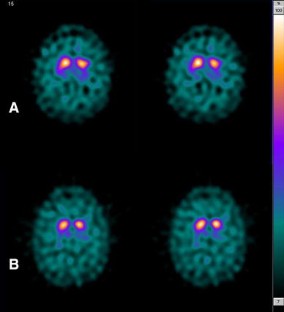 References
1.

Burk K, Farecki ML, Lamprecht G, Roth G, Decker P, Weller M, Rammensee HG, Oertel W (2009) Neurological symptoms in patients with biopsy-proven celiac disease. Mov disord 24:2358–2362

2.

Dale RC, Merheb V, Pillai S, Wang D, Cantrill L, Murphy TK, Ben-Pazi H, Varadkar S, Aumann TD, Horne MK, Church AJ, Fath T, Brilot F (2012) Antibodies to surface dopamine-2 receptor in autoimmune movement and psychiatric disorders. Brain 135:3453–3468

3.

Di Lazzaro V, Pilato F, Batocchi AP, Restuccia D, Cammarota G, Profice P (2010) Tired legs—a gut diagnosis. Lancet 376:1798

4.

Duan W, Ladenheim B, Cutler RG, Kruman II, Cadet JL, Mattson MP (2002) Dietary folate deficiency and elevated homocysteine levels endanger dopaminergic neurons in models of Parkinson's disease. J Neurochem 80:101–110

5.

Hadjivassiliou M, Sanders DS, Grunewald RA, Woodroofe N, Boscolo S, Aeschlimann D (2010) Gluten sensitivity: from gut to brain. Lancet Neurol 9:318–330

6.

Nicolas G, Pottier C, Charbonnier C, Guyant-Marechal L, Le Ber I, Pariente J, Labauge P, Ayrignac X, Defebvre L, Maltete D, Martinaud O, Lefaucheur R, Guillin O, Wallon D, Chaumette B, Rondepierre P, Derache N, Fromager G, Schaeffer S, Krystkowiak P, Verny C, Jurici S, Sauvee M, Verin M, Lebouvier T, Rouaud O, Thauvin-Robinet C, Rousseau S, Rovelet-Lecrux A, Frebourg T, Campion D, Hannequin D, French ISG (2013) Phenotypic spectrum of probable and genetically confirmed idiopathic basal ganglia calcification. Brain 136:3395–3407
Conflicts of interest
On behalf of all authors, the corresponding author states that there is no conflict of interest.
Ethical standard
The authors declare that they acted in accordance with the ethical standards laid down in the 1964 Declaration of Helsinki.
About this article
Cite this article
Di Lazzaro, V., Capone, F., Cammarota, G. et al. Dramatic improvement of parkinsonian symptoms after gluten-free diet introduction in a patient with silent celiac disease. J Neurol 261, 443–445 (2014). https://doi.org/10.1007/s00415-014-7245-7
Received:

Revised:

Accepted:

Published:

Issue Date:
Keywords
Homocysteine

Celiac Disease

Celiac Disease Patient

Radiotracer Uptake

Serum Folate Level