This is a preview of subscription content, log in to check access.
Access options
Buy single article
Instant access to the full article PDF.
US$ 39.95
Price includes VAT for USA
Subscribe to journal
Immediate online access to all issues from 2019. Subscription will auto renew annually.
US$ 199
This is the net price. Taxes to be calculated in checkout.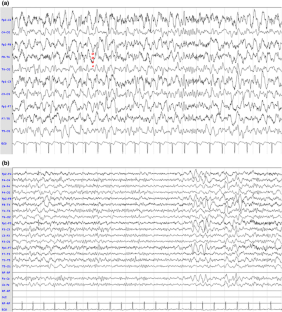 References
1.

Dunne FJ (2010) Lithium toxicity: the importance of clinical signs. Br J Hosp Med (Lond) 71:206–210

2.

Rosenbloom MH, Atri A (2011) The evaluation of rapidly progressive dementia. Neurologist 17:67–74

3.

Kikyo H, Furukawa T (1999) Creutzfeldt-Jakob-like syndrome induced by lithium, levomepromazine, and phenobarbitone. J Neurol Neurosurg Psychiatry 66:802–803

4.

Mouldi S, Le Rhun E, Gautier S, Devemy M, Destée A, Defebvre L (2006) Lithium-induced encephalopathy mimicking Creutzfeldt-Jakob disease. Rev Neurol (Paris) 162:1118–1121

5.

Casanova B, de Entrambasaguas M, Perla C, Gómez-Siurana E, Benetó A, Burguera JA (1996) Lithium-induced Creutzfeldt-Jakob syndrome. Clin Neuropharmacol 19:356–359

6.

Masmoudi K, Rosa A, Canaple S, Andrejak M (1996) Pseudo-Creutzfeldt-Jakob syndrome with long-term lithium use. Therapie 51:688–690

7.

Kemperman CJ, Gerdes JH, De Rooij J, Vencken LM (1989) Reversible lithium neurotoxicity at normal serum level may refer to intracranial pathology. J Neurol Neurosurg Psychiatry 52:679–680
Conflicts of interest
None.
Ethical standard
This study has been approved by the appropriate ethics committee and has therefore been performed in accordance with the ethical standards laid down in the 1964 Declaration of Helsinki.
About this article
Cite this article
Mignarri, A., Chini, E., Rufa, A. et al. Lithium neurotoxicity mimicking rapidly progressive dementia. J Neurol 260, 1152–1154 (2013). https://doi.org/10.1007/s00415-012-6820-z
Received:

Revised:

Accepted:

Published:

Issue Date:
Keywords
Lithium

Bipolar Disorder

Olanzapine

Sodium Valproate

Progressive Dementia