Abstract
The geste antagoniste is a voluntary maneuver that temporarily reduces the severity of dystonic posture or movements. It is a classical feature of focal and particularly cervical dystonia. However, the precise historical aspects of geste antagoniste still remain obscure. The goals of this review were (1) to clarify the origin of the geste antagoniste sign; (2) to identify the factors that led to its diffusion in the international literature; (3) to follow the evolution of that term across the twentieth century. We used medical and neurological French, German and English literature of the late nineteenth and early twentieth centuries, and the PubMed database by entering the terms geste antagoniste, antagonistic gesture and sensory trick. The geste antagoniste sign is a legacy of the Paris Neurological School of the end of the nineteenth century. The term was introduced by Meige and Feindel in their 1902 book on tics, written in the vein of their master, Brissaud, who first described this sign in 1893. The almost immediate translations of this book by Giese into German and Kinnier Wilson into English contributed to the rapid spreading of the term geste antagoniste, which is still in use worldwide today. The term antagonistic gesture is the translation proposed by Kinnier Wilson, which also led to the use of the term geste antagonistique. The geste antagoniste sign has long been considered a solid argument for the psychogenic origins of dystonia until the 1980s when Marsden made strong arguments for its organic nature.
Access options
Buy single article
Instant access to the full article PDF.
USD 39.95
Price excludes VAT (USA)
Tax calculation will be finalised during checkout.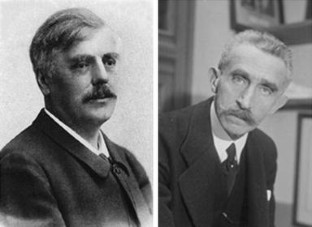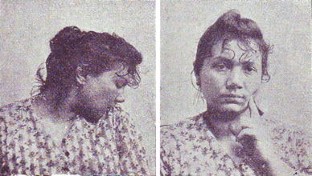 References
Oppenheim H (1911) Über eine eigenartige Krampfkrankheit des kindlichen und jugendlichen Alters (Dysbasia lordotica progressive, Dystonia musculorum deformans). Neurol Zentbl 30:1090–1107

Steyerthal A (1906) Zur geschichte des torticolis spasmodicus. Arch Psychiatr Nervenkr 41:29–48

Cruchet R (1907) Traité des torticolis spasmodiques, spasmes, tics, rythmies du cou, torticolis mental, etc. Masson, Paris

Erb W (1876) Handbuch der Krankheiten des Nervensystems II. 1, Die Krankheiten der peripheren-cerebrospinalen Nerven. Vogel, Leipzig

Charcot JM (2002) Leçons du mardi 26 juin 1888, troisième malade: Spasme clonique du sterno-mastoidien et du trapèze du côté droit, datant de huit mois et survenu à la suite de chagrins. In: Charcot JM (ed) Leçons du mardi à la Salpêtrière, vol 1, policliniques 1887–1888. Claude Tchou pour la bibliothèque des introuvables, Paris, pp 592–596

Duchenne de Boulogne (1872) De l'électrisation localisée et de son application à la pathologie et à la thérapeutique. Paris, Baillère et fils

Poirier J (2011) Édouard Brissaud (1852–1909). J Neurol 258:951–952

Colosimo C, Berardelli A (2010) Historical review. An early image of hemifacial spasm: Edouard Brissaud contribution. Mov Disord 25:531–533

Brissaud E (1895) Vingt-quatrième leçon, Tics et spasmes cloniques de la face. In: Meige H (ed) Leçons sur les maladies nerveuses: la Salpêtrière, 1893–1894. Masson, Paris, pp 502–520

Rondot P, Marchand MP, Dellatalas G (1991) Spasmodic torticollis––Review of 220 patients. Can J Neurol Sci 18:143–151

Meige H (1910) Les convulsions de la face, une forme clinique de convulsion faciale bilatérale et médiane. Rev Neurol (Paris) 19:437–444

Meige H, Feindel E (1902) Les tics et leur traitement. Masson, Paris

Meige H, Feindel E (1907) Tics and their treatment. William Wood and Company, New York

Filipovic SR, Jahanshahi M, Viswanathan R, Heywood P, Rogers D, Bhatia KP (2004) Clinical features of the geste antagoniste in cervical dystonia. In: Fahn S, Hallett M, DeLong MR (eds) Dystonia 4: advances in neurology, vol 94. Lippincott Williams & Wilkins, Philadelphia, pp 191–201

Jahanshahi M (2000) Factors that ameliorate or aggravate spasmodic torticollis. J Neurol Neurosurg Psychiatry 68:227–229

Jankovic J, Ford J (1983) Blepharospasm and orofacial-cervical dystonia: clinical and pharmacological findings in 100 patients. Ann Neurol 13:402–411

Martino D, Liuzzi D, Macerollo A, Aniello MS, Livrea P, Defazio G (2010) The phenomenology of the geste antagoniste in primary blepharospasm and cervical dystonia. Mov Disord 25:407–412

Meige H (1929) Remarques personnelles sur les torticolis spasmodiques. Rev Neurol 45:1013–1021

Muller J, Wissel J, Masuhr F, Ebersbacj G, Wenning GK, Poewe W (2001) Clinical characteristics of the geste antagoniste in cervical dystonia. J Neurol 248:478–482

Ochudlo S, Drzyzga K, Drzyzga LR, Opala G (2007) Various patterns of gestes antagonistes in cervical dystonia. Parkinsonism Relat Disord 13:417–420

Krack P, Schneider S, Deuschl G (1998) Geste device in tardive dystonia with retrocollis and opisthotonic posturing. Mov Disord 13:155–157

Meige H, Feindel E (1903) Der Tic. sein Wesen und seine Behandlung, Deuticke, Leipzig

Kollarits J (1905) Torticollis hystericus. Z Neurol 29:413–430

Oppenheim H (1913) Lehrbuch der Nervenkrankheiten für Ärzte und Studierende. Karger, Berlin

Wartenberg R (1923) Zur Klinik und Pathophysiologie der extrapyramidalen Bewegungsstörungen. Zentralbl Gesamte Neurol Psychiatr 83:303

Wilson K (1927) The tics and allied conditions. J Neurol Psychopathol 8:93–108

Babinski J (1901) Sur le spasme du cou. Rev Neurol 9:693–696

Vogt C (1911) Demonstration anatomischer Präparate (Syndrom des Corpus Striatum). Neurol Zentralbl. 30:397–399

Foerster O (1933) Mobile spasm of the neck muscles and its pathological basis. J Comp Neurol 58:725–735

Barré JA (1929) Le torticolis spasmodique. Rev Neurol 51:984–1013

Wimmer A (1929) Le spasme de torsion. Rev Neurol 36:904–915

Zeman W (1976) Dystonia: An overview. In: Eldridge R, Fahn S (eds) Advances in neurology, vol 14. New York, Raven Press, pp 91–103

Munts AG, Koehler PJ (2010) How psychogenic is dystonia? Views from past to present. Brain 133:1552–1564

Goetz CG, Chmura TA, Lanska DJ (2001 Mar) History of dystonia: part 4 of the MDS-sponsored history of movement disorders exhibit, Barcelona, June, 2000. Mov Disord 16(2):45–339

Mitscherlich M (1971) Zur Psychoanalyse des Torticollis spasticus. Nervenartz 42:420–426

Jahanshahi M, Marsden CD (1988) Personality trait in torticollis: a controlled study. Psychol Med 18:375–387

Brooks DJ (1999) Professor C David Marsden 1938–1998. J Neurol Neurosurg Psychiatry 66:2

Hallett M (1995) Is dystonia a sensory disorder? Ann Neurol 38:139–140

Naumann M, Magyar-Lehmann S, Reiners K, Erbguth F, Leenders KL (2000) Sensory tricks in cervical dystonia: perceptual dysbalance of parietal cortex modulates frontal motor programming. Ann Neurol 47:322–328

Wissel J, Müller J, Ebersbach G, Poewe W (1999) Trick maneuvers in cervical dystonia: investigation of movement- and touch-related changes in polymyographic activity. Mov Disord 14:994–999

Tang JK, Mahant N, Cunic D, Chen R, Moro E, Lang AE, Lozano AM, Hutchison WD, Dostrovsky JO (2007) Changes in cortical and pallidal oscillatory activity during the execution of a sensory trick in patients with cervical dystonia. Exp Neurol 204(2):845–848

Foerster O (1921) Zur Analyse und Pathophysiologie der striären Bewegungsstörungen. Z Gesamte Neurol Psychiatr 73:1–169

Podivinsky F (1968) Torticollis, chap 23. In: Vinken PJ, Bruyn GW (eds) Handbook of Clinical Neurology, vol 6. Elsevier, Amsterdam, pp 567–603

Asmus F, von Coelln R, Boertlein A, Gasser T, Mueller J (2009) Reverse sensory geste in cervical dystonia. Mov Disord 24:297–300
About this article
Cite this article
Poisson, A., Krack, P., Thobois, S. et al. History of the 'geste antagoniste' sign in cervical dystonia. J Neurol 259, 1580–1584 (2012). https://doi.org/10.1007/s00415-011-6380-7
Received:

Revised:

Accepted:

Published:

Issue Date:

DOI: https://doi.org/10.1007/s00415-011-6380-7
Keywords
Geste antagoniste

Antagonistic gesture

Dystonia

Torticollis