Abstract
Prior to implementing a new kit into application, developmental validation should be conducted to demonstrate the robustness and applicability of the kit. In this study, 24 Y-STR loci from the AGCU Y SUPP STR kit were tested including 11 loci overlapping with other commercial kits (DYS385a/b, DYS635, DYS533, DYS481, DYS549, DYS460, DYS527a/b, DYS522, and DYS444) and 13 new loci (DYS531, DYS630, DYS622, DYS552, DYS510, DYS459a/b, DYS446, DYS443, DYS587, Y-GATA-A10, DYS520, and DYS557). Developmental validation including PCR-related studies, sensitivity, stability, and species specificity studies were conducted. The performance of the kit in genotyping case-type samples was also estimated. The results indicated that the kit is robust, accurate and sensitive and is able to detect male samples without being affected by female samples or other species. Population data were obtained with this kit in Chinese Xibe group as well. Totally 139 different haplotypes were obtained from 167 male samples and demonstrated that this typing system is relatively discriminative.
This is a preview of subscription content, log in to check access.
Access options
Buy single article
Instant access to the full article PDF.
US$ 39.95
Price includes VAT for USA
Subscribe to journal
Immediate online access to all issues from 2019. Subscription will auto renew annually.
US$ 199
This is the net price. Taxes to be calculated in checkout.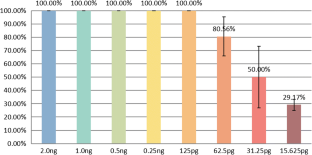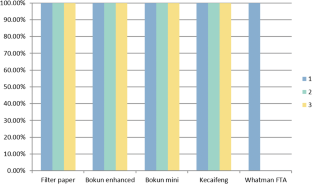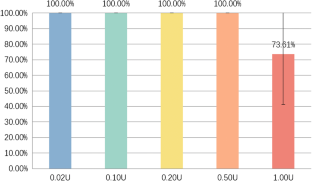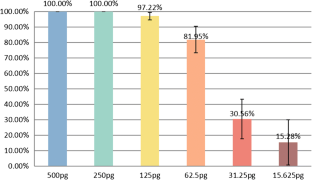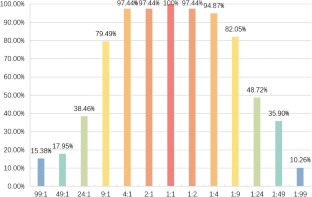 References
1.

Hagelberg E, Gray IC, Jeffreys AJ (1991) Identification of the skeletal remains of a murder victim by DNA analysis. Nature 352(6334):427–429

2.

Redd AJ, Agellon AB, Kearney VA, Contreras VA, Karafet T, Park H, de Knijff P, Butler JM, Hammer MF (2002) Forensic value of 14 novel STRs on the human Y chromosome. Forensic Sci Int 130(2–3):97–111

3.

Chromosome Consortium Y (2002) A nomenclature system for the tree of human Y-chromosomal binary haplogroups. Genome Res 12(2):339–348. https://doi.org/10.1101/gr.217602

4.

Owers R, McDonald A, Montgomerie H, Morse C (2018) A casework study comparing success rates and expectations of detecting male DNA using two different Y-STR multiplexes on vaginal swabs in sexual assault investigations where no semen has been detected. Forensic Sci Int Genet 37:1–5. https://doi.org/10.1016/j.fsigen.2018.07.016

5.

King TE, Fortes GG, Balaresque P, Thomas MG, Balding D, Maisano Delser P, Neumann R, Parson W, Knapp M, Walsh S, Tonasso L, Holt J, Kayser M, Appleby J, Forster P, Ekserdjian D, Hofreiter M, Schürer K (2014) Identification of the remains of King Richard III. Nat Commun 5:5631. https://doi.org/10.1038/ncomms6631

6.

Foster EA, Jobling MA, Taylor PG, Donnelly P, de Knijff P, Mieremet R, Zerjal T, Tyler-Smith C (1998) Jefferson fathered slave's last child. Nature 396(6706):27–28

7.

Pexa T, Krajsa J, Šaňková M, Velemínský P, Havrda J, Kotrlý T, Drábek J (2018) Identification of the skeletal remains of the Czech communist regime crime victim, priest Josef Toufar. Forensic Sci Int 291:e13–e17. https://doi.org/10.1016/j.forsciint.2018.07.002

8.

Liu S, Chen G, Huang H, Lin W, Guo D, Zhao S, Tian D, Su M (2017) Patrilineal background of the She minority population from Chaoshan Fenghuang Mountain, an isolated mountain region, in China. Genomics 109(3–4):284–289. https://doi.org/10.1016/j.ygeno.2017.05.002

9.

Kayser M (2017) Forensic use of Y-chromosome DNA: a general overview. Hum Genet 136(5):621–635. https://doi.org/10.1007/s00439-017-1776-9

10.

Schlecht J, Kaplan ME, Barnard K, Karafet T, Hammer MF, Merchant NC (2008) Machine-learning approaches for classifying haplogroup from Y chromosome STR data. PLoS Comput Biol 4(6):e1000093. https://doi.org/10.1371/journal.pcbi.1000093

11.

Park MJ, Lee HY, Chung U, Kang SC, Shin KJ (2007) Y-STR analysis of degraded DNA using reduced-size amplicons. Int J Legal Med 121(2):152–157

12.

Ballantyne KN, Ralf A, Aboukhalid R, Achakzai NM, Anjos MJ, Ayub Q, Balažic J, Ballantyne J, Ballard DJ, Berger B, Bobillo C, Bouabdellah M, Burri H, Capal T, Caratti S, Cárdenas J, Cartault F, Carvalho EF, Carvalho M, Cheng B, Coble MD, Comas D, Corach D, D'Amato ME, Davison S, de Knijff P, De Ungria MC, Decorte R, Dobosz T, Dupuy BM, Elmrghni S, Gliwiński M, Gomes SC, Grol L, Haas C, Hanson E, Henke J, Henke L, Herrera-Rodríguez F, Hill CR, Holmlund G, Honda K, Immel UD, Inokuchi S, Jobling MA, Kaddura M, Kim JS, Kim SH, Kim W, King TE, Klausriegler E, Kling D, Kovačević L, Kovatsi L, Krajewski P, Kravchenko S, Larmuseau MH, Lee EY, Lessig R, Livshits LA, Marjanović D, Minarik M, Mizuno N, Moreira H, Morling N, Mukherjee M, Munier P, Nagaraju J, Neuhuber F, Nie S, Nilasitsataporn P, Nishi T, Oh HH, Olofsson J, Onofri V, Palo JU, Pamjav H, Parson W, Petlach M, Phillips C, Ploski R, Prasad SP, Primorac D, Purnomo GA, Purps J, Rangel-Villalobos H, Rębała K, Rerkamnuaychoke B, Gonzalez DR, Robino C, Roewer L, Rosa A, Sajantila A, Sala A, Salvador JM, Sanz P, Schmitt C, Sharma AK, Silva DA, Shin KJ, Sijen T, Sirker M, Siváková D, Skaro V, Solano-Matamoros C, Souto L, Stenzl V, Sudoyo H, Syndercombe-Court D, Tagliabracci A, Taylor D, Tillmar A, Tsybovsky IS, Tyler-Smith C, van der Gaag KJ, Vanek D, Völgyi A, Ward D, Willemse P, Yap EP, Yong RY, Pajnič IZ, Kayser M (2014) Toward male individualization with rapidly mutating y-chromosomal short tandem repeats. Hum Mutat 35(8):1021–1032. https://doi.org/10.1002/humu.22599

13.

Adnan A, Ralf A, Rakha A, Kousouri N, Kayser M (2016) Improving empirical evidence on differentiating closely related men with RM Y-STRs: a comprehensive pedigree study from Pakistan. Forensic Sci Int Genet 25:45–51. https://doi.org/10.1016/j.fsigen.2016.07.005

14.

Ballantyne KN, Goedbloed M, Fang R, Schaap O, Lao O, Wollstein A, Choi Y, van Duijn K, Vermeulen M, Brauer S, Decorte R, Poetsch M, von Wurmb-Schwark N, de Knijff P, Labuda D, Vézina H, Knoblauch H, Lessig R, Roewer L, Ploski R, Dobosz T, Henke L, Henke J, Furtado MR, Kayser M (2010) Mutability of Y-chromosomal microsatellites: rates, characteristics, molecular bases, and forensic implications. Am J Hum Genet 87(3):341–353. https://doi.org/10.1016/j.ajhg.2010.08.006

15.

Gibson-Daw G, Albani P, Gassmann M, McCord B (2017) Rapid microfluidic analysis of a Y-STR multiplex for screening of forensic samples. Anal Bioanal Chem 409(4):939–947. https://doi.org/10.1007/s00216-016-9950-9

16.

Olofsson JK, Mogensen HS, Buchard A, Børsting C, Morling N (2015) Forensic and population genetic analyses of Danes, Greenlanders and Somalis typed with the Yfiler® Plus PCR amplification kit. Forensic Sci Int Genet 16:232–236. https://doi.org/10.1016/j.fsigen.2015.02.006

17.

He G, Chen P, Zou X, Chen X, Song F, Yan J, Hou Y (2017) Genetic polymorphism investigation of the Chinese Yi minority using PowerPlex® Y23 STR amplification system. Int J Legal Med 131(3):663–666. https://doi.org/10.1007/s00414-017-1537-2

18.

Gopinath S, Zhong C, Nguyen V, Ge J, Lagacé RE, Short ML, Mulero JJ (2016) Developmental validation of the Yfiler(®) Plus PCR Amplification Kit: an enhanced Y-STR multiplex for casework and database applications. Forensic Sci Int Genet 24:164–175. https://doi.org/10.1016/j.fsigen.2016.07.006

19.

Shi M, Liu Y, Zhang J, Bai R, Lv X, Ma S (2015) Analysis of 24 Y chromosomal STR haplotypes in a Chinese Han population sample from Henan Province, Central China. Forensic Sci Int Genet 17:83–86. https://doi.org/10.1016/j.fsigen.2015.04.001

20.

Zhang S, Tian H, Wang Z, Zhao S, Hu Z, Li C, Ji C (2014) Development of a new 26plex Y-STRs typing system for forensic application. Forensic Sci Int Genet 13:112–120. https://doi.org/10.1016/j.fsigen.2014.06.015

21.

D'Amato ME, Bajic VB, Davison S (2011) Design and validation of a highly discriminatory 10-locus Y-chromosome STR multiplex system. Forensic Sci Int Genet 5(2):122–125. https://doi.org/10.1016/j.fsigen.2010.08.015

22.

Scientific Working Group on DNA Analysis Methods (SWGDAM) (2016) Validation Guidelines for DNA Analysis Methods. https://docs.wixstatic.com/ugd/4344b0_813b241e8944497e99b9c45b163b76bd.pdf. Accessed Dec 2016

23.

Gross AM, Liberty AA, Ulland MM, Kuriger JK (2008) Internal validation of the AmpFlSTR Yfiler amplification kit for use in forensic casework. J Forensic Sci 53(1):125–134. https://doi.org/10.1111/j.1556-4029.2008.00591.x

24.

Li CC (1976) First course in population genetics. Q Rev Biol 31(4):660–668

25.

Nei M (1973) Analysis of gene diversity in subdivided populations. Proc Natl Acad Sci U S A 70(12):3321–3323

26.

Zhu BF, Zhang YD, Liu WJ, Meng HT, Yuan GL, Lv Z, Dong N, Li Q, Yang CH, Zhang YH, Hou YL, Qian L, Fan SL, Xu P (2014) Genetic diversity and haplotype structure of 24 Y-chromosomal STR in Chinese Hui ethnic group and its genetic relationships with other populations. Electrophoresis 35:1993–2000. https://doi.org/10.1002/elps.201300574

27.

Bai R, Liu Y, Li Z, Jin H, Tian Q, Shi M, Ma S (2016) Developmental validation of a novel 5 dye Y-STR system comprising the 27 YfilerPlus loci. Sci Rep 6:29557. https://doi.org/10.1038/srep29557

28.

Sidstedt M, Hedman J, Romsos EL, Waitara L, Wadsö L, Steffen CR, Vallone PM, Rådström P (2018) Inhibition mechanisms of hemoglobin, immunoglobulin G, and whole blood in digital and real-time PCR. Anal Bioanal Chem 410(10):2569–2583. https://doi.org/10.1007/s00216-018-0931-z

29.

Larkin A, Harbison S (1999) An improved method for STR analysis of bloodstained denim. Int J Legal Med 112(6):388–390

30.

Opel KL, Chung D, McCord BR (2010) A study of PCR inhibition mechanisms using real time PCR. J Forensic Sci 55(1):25–33. https://doi.org/10.1111/j.1556-4029.2009.01245.x

31.

Thompson RE, Duncan G, McCord BR (2014) An investigation of PCR inhibition using Plexor(®) -based quantitative PCR and short tandem repeat amplification. J Forensic Sci 59(6):1517–1529. https://doi.org/10.1111/1556-4029.12556
Funding
This project was supported by the Fundamental Research Funds for the Central Universities, China (No. xjj2018165), the Key Project for Science Research and Development of Shaanxi Province (2018SF-119), the National Natural Science Foundation of China (No. 81525015) and the Guangdong Province Universities and Colleges Pearl River Scholar Funded Scheme (GDUPS, 2017) .
Ethics declarations
Conflict of interest
The authors declare that they have no conflicts of interest.
Additional information
Publisher's note
Springer Nature remains neutral with regard to jurisdictional claims in published maps and institutional affiliations.
Electronic supplementary material
About this article
Cite this article
Meng, H., Guo, Y., Jin, X. et al. Internal validation study of a newly developed 24-plex Y-STRs genotyping system for forensic application. Int J Legal Med 133, 733–743 (2019). https://doi.org/10.1007/s00414-019-02028-x
Received:

Accepted:

Published:

Issue Date:
Keywords
Validation

Y-STR

Forensic science

Genotyping

Xibe ethnic group