Abstract
The determination of the original condition of human remains prior to burning is critical since it may facilitate the reconstruction of circumstances surrounding death in forensic cases. Although the use of heat-induced bone changes is not a completely reliable proxy for determining pre-burning conditions, it is not completely devoid of potential, as we can observe a clear difference in the occurrence of such features between the fleshed and dry bones. In order to quantify this difference and determine its true value for forensic research, the frequencies of heat-induced warping and thumbnail fractures were documented on modern cremations of cadavers from recently deceased individuals and from the cremations of skeletons previously inhumed. The effect of age, sex, time span from death to cremation, duration and temperature of combustion on those frequencies was statistically investigated. Results demonstrated that the heat-induced features were significantly more frequent in the sample of cadavers. In addition, warping was determined to be the most useful indicator of the pre-burning condition of human remains. Temperature of combustion was the only variable having a significant effect on the frequency of both features, suggesting that fluctuation of temperature, along with collagen preservation and recrystallization of the inorganic phase, is paramount for their occurrence. Both warping and thumbnail fractures may eventually be used for the estimation of the pre-burning condition of human remains in lack of other indicators, but their reliability is far from absolute. Ideally, such inference must be supported by other data such as skeletal representation, objects or defleshing marks on the bones.
This is a preview of subscription content, log in to check access.
Access options
Buy single article
Instant access to the full article PDF.
US$ 39.95
Price includes VAT for USA
Subscribe to journal
Immediate online access to all issues from 2019. Subscription will auto renew annually.
US$ 199
This is the net price. Taxes to be calculated in checkout.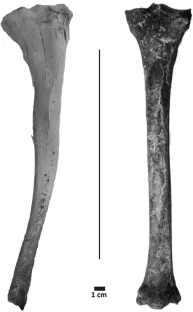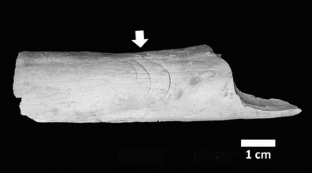 References
1.

Gonçalves D, Thompson TJU, Cunha E (2011) Implications of heat-induced changes in bone on the interpretation of funerary behaviour and practice. J Archaeol Sci 38:1308–1313. doi:10.1016/j.jas.2011.01.006

2.

Baby RS (1954) Hopewell cremation practices. In: Papers in archaeology, vol 1. Ohio Historical Society, Columbus, pp 1-7

3.

Binford LR (1963) An analysis of cremations from three Michigan sites. Wis Archaeol 44:98–110

4.

Buikstra J, Swegle M (1989) Bone modification due to burning: experimental evidence. In: Bonnichsen R, Sorg MH (eds) Bone modification. Center for the Study of the first Americans, Orono, pp 247–258

5.

Spennemann DHR, Colley SM (1989) Fire in a Pit: the effects of burning on faunal remains. Archaeozoologia 3(1–2):51–64

6.

Etxeberria F (1994) Aspectos macroscópicos del hueso sometido al fuego: revisión de las cremaciones descritas en el País Vasco desde la arqueologia. Munibe 46:111–116

7.

Whyte T (2001) Distinguishing remains of human cremations from burned animal bones. J Field Archaeol 28(3/4):437–448

8.

Thurman MD, Willmore LJ (1981) A replicative cremation experiment. N Am Archaeol 2(4):275–283

9.

Thompson TJU (2005) Heat-induced dimensional changes in bone and their consequences for forensic anthropology. J Forensic Sci 50(5):185–193

10.

Symes S, Rainwater C, Chapman E, Gipson DR, Piper A (2008) Patterned thermal destruction of human remains in a forensic setting. In: Schmidt C, Symes S (eds) The analysis of burned human remains. Academic Press, London, pp 15–54

11.

Symes SA, L'Abbé EN, Pokines JT, Yuzwa T, Messer D, Stromquist A, Keough N (2014) Thermal alteration to bone. In: Pokines JT, Symes SA (eds) Manual of forensic taphonomy. CRC Press, Boca Raton, pp 367–402

12.

Gonçalves D (2012) The micro-analysis of human burned bones: some remarks. Cad GEEvH 1(1):32–40

13.

Peduzzi P, Concato J, Kemper E, Holford TR, Feinstein AR (1996) A simulation study of the number of events per variable in logistic regression analysis. J Clin Epidemiol 49(12):1373–1379

14.

Cohen J (1988) Statistical power and analysis for the behavioral sciences. Lawrence Erlbaum Associates, Hillsdale

15.

Collins MJ, Nielsen-Marsh CM, Hiller J, Smith CI, Roberts JP, Prigodich RV, Wess TJ, Csàpo J, Millard AR, Turner-Walker G (2002) The survival of organic matter in bone: a review. Archaeometry 44(3):383–394

16.

Zioupos P, Currey JD, Hamer AJ (1999) The role of collagen in the declining mechanical properties of aging human cortical bone. J Biomed Mater Res 45(2):108–116

17.

Brickley M (2002) An investigation of historical and archaeological evidence for age-related bone loss and osteoporosis. Int J Osteoarchaeol 12:364–371. doi:10.1002/oa.635

18.

Bartsiokas A (2000) The eye injury of King Philip II and the skeletal evidence from the Royal Tomb II at Vergina. Science 288:511–514. doi:10.1126/science.288.5465.511

19.

Thompson TJU (2004) Recent advances in the study of burned bone and their implications for forensic anthropology. Forensic Sci Int 146S:S203–S205. doi:10.1016/j.forsciint.2004.09.063

20.

Cullinane DM, Einhorn TA (2002) Biomechanics of bone. In: Bilezikian JP, Raisz LG, Rodan GA (eds) Principles of bone biology, vol 1, 2nd edn. Academic Press, San Diego, pp 17–32

21.

Roksandic M (2002) Position of skeletal remains as key to understand mortuary behavior. In: Haglund WD, Sorg MH (eds) Advances in forensic taphonomy. CRC Press, Boca Raton, pp 95–113

22.

Duday H, Guillon M (2006) Understanding the circumstances of decomposition when the body is skeletonized. In: Schmitt A, Cunha E, Pinheiro J (eds) Forensic anthropology and medicine. Humana Press, Totowa, pp 117–158

23.

Lara M, Paz V, Lewis H, Solheim W II (2013) Bone modifications in an Early Holocene cremation burial from Palawan, Philippines. Int J Osteoarchaeol. doi:10.1002/oa.2326

24.

DeHaan DJ (2008) Fire and bodies. In: Schmidt C, Symes S (eds) The analysis of burned human remains. Academic Press, London, pp 1–14
Acknowledgments
The authors would like to thank the Câmara Municipal do Porto (Portugal) and their staff from the cemeterial services. In particular, our outmost gratitude goes to Cidália Duarte, José Luis, Amarante, Marques, and Joaquim Neves. We also thank Dr. Esmeralda Rocha and Adelaide Guedes at the Instituto dos Registos e Notariado (Portugal). We would also like to thank the comments of the two reviewers who revised this paper. David Gonçalves is supported by the Portuguese Fundação para a Ciência e Tecnologia (SFRH/BDP/84268/2012).
Ethical standards
This research does not infringe any Portuguese law.
Conflict of interest
The authors declare that they have no conflict of interest.
About this article
Cite this article
Gonçalves, D., Cunha, E. & Thompson, T.J.U. Estimation of the pre-burning condition of human remains in forensic contexts. Int J Legal Med 129, 1137–1143 (2015). https://doi.org/10.1007/s00414-014-1027-8
Received:

Accepted:

Published:

Issue Date:
Keywords
Biological anthropology

Forensic anthropology

Taphonomy

Cremation

Burned bones

Fractures