Abstract
Isotretinoin is considered to be a safe and effective therapy in otherwise therapy-resistant acne. Elevated serum creatine phosphokinase values with or without muscle-related symptoms in isotretinoin-treated patients have been reported and interpreted as benign phenomena, lethal cases have not been described yet. We present the case of a 20-year-old male who died from severe generalised rhabdomyolysis associated with isotretinoin treatment.
This is a preview of subscription content, log in to check access.
Access options
Buy single article
Instant access to the full article PDF.
US$ 39.95
Price includes VAT for USA
Subscribe to journal
Immediate online access to all issues from 2019. Subscription will auto renew annually.
US$ 199
This is the net price. Taxes to be calculated in checkout.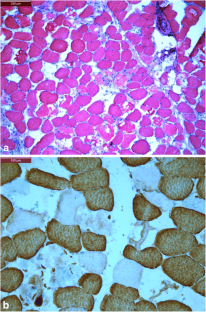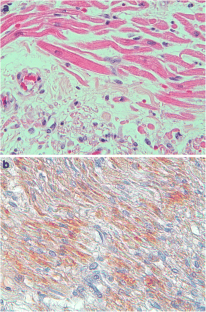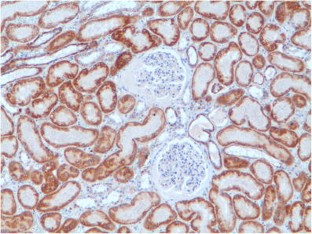 References
1.

Goulden V, Clark SM, McGeown C, Cunliffe WJ (1997) Treatment of acne with intermittent isotretinoin. Br J Dermatol 137:106–108

2.

Shalita AR, Cunningham WJ, Leyden JJ, Pochi PE, Strauss JS (1983) Isotretinoin treatment of acne and related disorders: an update. J Am Acad Dermatol 9:629–638

3.

Layton AM, Knaggs H, Taylor J, Cunliffe WJ (1993) Isotretinoin for acne vulgaris—10 years later: a safe and successful treatment. Br J Dermatol 129:292–296

4.

Bershad S, Rubinstein A, Paterniti JR, Le NA, Poliak SC, Heller B, Ginsberg HN, Fleischmajer R, Brown WV (1985) Changes in plasma lipids and lipoproteins during isotretinoin therapy for acne. N Engl J Med 313:981–985

5.

Dootson GM, Keidan J, Harper PL (1995) The influence of isotretinoin upon fibrinolysis in patients with acne. Br J Dermatol 133:66–70

6.

Rote Liste (2010) Arzneimittelverzeichnis für Deutschland. Rote Liste Service GmbH, Frankfurt

7.

Arzneimittelkommission der deutschen Ärzteschaft (2012) Aus der UAW-Datenbank. Isotretinoin und chronisch-entzündliche Darmerkrankung. Dtsch Ärztebl 109:A-1044/ B-900/ C-892

8.

McBurney EI, Rosen DA (1984) Elevated creatine phosphokinase with isotretinoin. J Am Acad Dermatol 10:528–529

9.

Hodak E, Gadoth N, David M, Sandbank M (1986) Muscle damage induced by isotretinoin. Br Med J 293:425–426

10.

Guttmann-Yassky E, Hayek T, Muchnik L, Bergman R (2003) Acute rhabdomyolsis and myoglobinuria associated with isotretinoin treatment. Int J Derm 42:499–500

11.

Gomez-Bernal S, Rodriguez-Pazos L, Rodriguez-Granados MT, Toribio J (2011) Rhabdomyolysis during isotretinoin therapy. Actas Dermosifiliogr 102:390–391

12.

Trauner MA, Ruben BS (1999) Isotretinoin induced rhabdomyolysis? A case report. Dermatol Online J 5:2

13.

Heudes AM, Laroche L (1998) Muscular damage during isotretinoin treatment. Ann Dermatol Venereol 125:94–97

14.

Landau M, Mesterman R, Ophir J, Mevorah B, Alcalay J, Harel A, Nevo Y (2001) Clinical significance of markedly elevated serum creatine kinase levels in patients with acne on isotretinoin. Acta Derm Venereol 81:350–352

15.

Kaymak Y (2008) Creatine phosphokinase values during isotretinoin treatment for acne. Int J Derm 47:398–401

16.

Brinkmann B (1999) Harmonisation of medico-legal autopsy rules. Committee of Ministers. Council of Europe. Int J Leg Med 113:1–14

17.

Ferrara SD, Bajanowski T, Cecchi R, Snenghi R, Case C, Viel G (2010) Bio-medical guidelines and protocols: survey and future perspectives in Europe. Int J Leg Med 124:345–350

18.

Fracasso T, Karger B, Pfeiffer H, Sauerland C, Schmeling A (2010) Immunohistochemical identification of prevalent right ventricular ischemia causing right heart failure in cases of pulmonary fat embolism. Int J Legal Med 124:537–542

19.

Hartung B, Schott M, Daldrup T, Ritz-Timme S (2010) Lethal thyroid storm after uncontrolled intake of liothyronine in order to lose weight. Int J Legal Med 124:637–640

20.

Cecchi R, Cipollini L, Sestili C, Aromatario M, Ciallella C (2011) Pulmonary embolisation of bone fragments from penetrating cranial gunshot wounds. Int J Legal Med. doi:10.1007/s00414-011-0643-9

21.

Fracasso T, Schmeling A (2009) Delayed asphyxia due to inhalation injury. Int J Legal Med 125:289–292

22.

Huerta-Alardin AL, Varon J, Marik PE (2005) Bench-to-bedside review: rhabdomyolysis—an overview for clinicians. Crit Care 9:158–169

23.

Fachinformation Minocyclin-CT 50 mg Kapseln (2012) http://www.fachinfo.de/data/fi/jsearch?praep. Accessed 18 July 2012

24.

Chroni E, Monastirli A, Tsambaos D (2010) Neuromuscular adverse effects associated with systemic retinoid dermatotherapy. Drug Saf 33:25–34
About this article
Cite this article
Hartung, B., Merk, H.F., Huckenbeck, W. et al. Severe generalised rhabdomyolysis with fatal outcome associated with isotretinoin. Int J Legal Med 126, 953–956 (2012). https://doi.org/10.1007/s00414-012-0750-2
Received:

Accepted:

Published:

Issue Date:
Keywords
Isotretinoin

Adverse drug reaction

Muscle pain

Rhabdomyolysis

Myocytolysis