Abstract
Smartphone applications ("apps") may contribute to closing the treatment gap for depression by reaching large populations at relatively low costs. The general public seems open towards the use of apps for mental disorders but less is known about the attitudes of health care professionals. Therefore, the aim of this study was to examine the available evidence on the effectiveness of apps for depression and to explore the attitudes of health care professionals towards their use in practice. A systematic literature search was performed aimed at studies utilizing smartphone applications for depression. In addition, a survey was conducted to explore health care professionals' attitudes towards using these treatment apps in clinical practice. Twelve articles were identified in the systematic literature review. All included trials reported a decline in depressive symptoms after the intervention periods. In the survey, 72 health care professionals participated. Significant differences were found between the level of technology experience and how much the health care professional would consider the use of mobile applications in clinical practice. Survey participants reported openness towards therapeutic app use but very little knowledge and experience in the field. Apps appear to be a promising self-management tool for reducing depressive symptoms. Despite some concerns, health care professionals' attitudes towards the use of smartphone applications in clinical practice are quite positive. The provision of information on the potential benefits of e-health interventions as well as the training of professionals in the application of new technologies may increase health care professionals' awareness and knowledge about mobile apps for the treatment of mental disorders.
Access options
Buy single article
Instant access to the full article PDF.
US$ 39.95
Tax calculation will be finalised during checkout.
Subscribe to journal
Immediate online access to all issues from 2019. Subscription will auto renew annually.
US$ 121.37
Tax calculation will be finalised during checkout.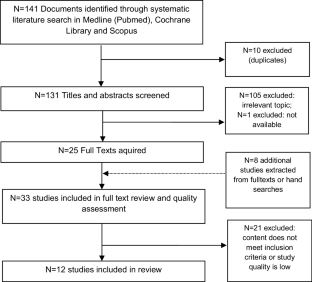 References
1.

World Health Organization (2017) Depression and Other Common Mental Disorders. Global Health Estimates. http://apps.who.int/iris/bitstream/handle/10665/254610/WHO-MSD-MER-2017.2-eng.pdf. Accessed 09 Nov 2017

2.

Proudfoot J, Clarke J, Birch M-R, Whitton AE, Parker G, Manicavasagar V, Harrison V, Christensen H, Hadzi-Pavlovic D (2013) Impact of a mobile phone and web program on symptom and functional outcomes for people with mild-to-moderate depression, anxiety and stress: a randomised controlled trial. BMC Psychiatry 13:312. https://doi.org/10.1186/1471-244X-13-312

3.

Kohn R, Saxena S, Levav I, Saraceno B (2004) The treatment gap in mental healthcare. Bull World Health Organ 82(11):858–866

4.

Gaebel W, Großimlinghaus I, Kerst A, Cohen Y, Hinsche-Böckenholt A, Johnson B, Mucic D, Petrea I, Rössler W, Thornicroft G, Zielasek J (2016) European Psychiatric Association (EPA) guidance on the quality of eMental health interventions in the treatment of psychotic disorders. Eur Arch Psychiatry Clin Neurosci 266(2):125–137. https://doi.org/10.1007/s00406-016-0677-6

5.

van Ameringen M, Turna J, Khalesi Z, Pullia K, Patterson B (2017) There is an app for that! The current state of mobile applications (apps) for DSM-5 obsessive-compulsive disorder, posttraumatic stress disorder, anxiety and mood disorders. Depress Anxiety 34:526–539. https://doi.org/10.1002/da.22657

6.

Mohr DC, Tomasino KN, Lattie EG, Palac HL, Kwasny MJ, Weingardt K, Karr CJ, Kaiser SM, Rossom RC, Bardsley LR, Caccamo L, Stiles-Shields C, Schueller SM (2017) IntelliCare: an eclectic, skills-based app suite for the treatment of depression and anxiety. J Med Internet Res 19(1):e10. https://doi.org/10.2196/jmir.6645

7.

Klein JP, Gerlinger G, Knaevelsrud C, Bohus M, Meisenzahl E, Kersting A, Röhr S, Riedel-Heller SG, Sprick U, Dirmaier J, Härter M, Hegerl U, Hohagen F, Hauth I (2016) Internetbasierte Interventionen in der Behandlung psychischer Störungen. Überblick. Qualitätskriterien Perspektiven Nervenarzt 87(11):1185–1193. https://doi.org/10.1007/s00115-016-0217-7

8.

Versluis A, Verkuil B, Spinhoven P, Van Der Ploeg MM, Brosschot JF (2016) Changing mental health and positive psychological well-being using ecological momentary interventions: A systematic review and meta-analysis. J Med Internet Res 18(6):e152. https://doi.org/10.2196/jmir.5642

9.

Ericsson (2016) Ericsson Mobility Report. On the pulse of the networked society. https://www.ericsson.com/assets/local/mobility-report/documents/2016/ericsson-mobility-report-june-2016.pdf. Accessed 04 Apr 2018

10.

IQVIA Institute for Human Data Science (2017) The Growing Value of Digital Health. Evidence and Impact on Human Health and the Healthcare System. https://www.iqvia.com/institute/reports/the-growing-value-of-digital-health. Accessed 11 Jul 2018

11.

Donker T, Petrie K, Proudfoot J, Clarke J, Birch M-R, Christensen H (2013) Smartphones for smarter delivery of mental health programs: a systematic review. J Med Internet Res 15(11):e247. https://doi.org/10.2196/jmir.2791

12.

Sinclair C, Holloway K, Riley G, Auret K (2013) Online mental health resources in rural Australia: clinician perceptions of acceptability. J Med Internet Res 15(9):e193. https://doi.org/10.2196/jmir.2772

13.

Topooco N, Riper H, Araya R, Berking M, Brunn M, Chevreul K, Cieslak R, Ebert DD, Etchmendy E, Herrero R, Kleiboer A, Krieger T, García-Palacios A, Cerga-Pashoja A, Smoktunowicz E, Urech A, Vis C, Andersson G (2017) Attitudes towards digital treatment for depression. A European stakeholder survey. Internet Interv 8:1–9. https://doi.org/10.1016/j.invent.2017.01.001

14.

Schröder J, Berger T, Meyer B, Lutz W, Hautzinger M, Späth C, Eichenberg C, Klein JP, Moritz S (2017) Attitudes towards internet interventions among psychotherapists and individuals with mild to moderate depression symptoms. Cognit Ther Res 41(5):745–756. https://doi.org/10.1007/s10608-017-9850-0

15.

Surmann M, Bock EM, Krey E, Burmeister K, Arolt V, Lencer R (2017) Einstellungen gegenüber eHealth-angeboten in psychiatrie und psychotherapie. Eine Pilotumfrage auf dem DGPPN-Kongress 2014. Nervenarzt 88:1036–1043. https://doi.org/10.1007/s00115-016-0208-8

16.

Vigerland S, Ljótsson B, Bergdahl Gustafsson F, Hagert S, Thulin U, Andersson G, Serlachius E (2014) Attitudes towards the use of computerized cognitive behavior therapy (cCBT) with children and adolescents. A survey among Swedish mental health professionals. Internet Interv 1(3):111–117. https://doi.org/10.1016/j.invent.2014.06.002

17.

Olok GT, Yagos WO, Ovuga E (2015) Knowledge and attitudes of doctors towards e-health use in healthcare delivery in government and private hospitals in Northern Uganda: a cross-sectional study. BMC Med Inform Decis Mak 15:87. https://doi.org/10.1186/s12911-015-0209-8

18.

Stallard P, Richardson T, Velleman S (2010) Clinicians' attitudes towards the use of computerized cognitive behaviour therapy (cCBT) with children and adolescents. Behav Cogn Psychother 38(5):545–560. https://doi.org/10.1017/S1352465810000421

19.

Gun SY, Titov N, Andrews G (2011) Acceptability of internet treatment of anxiety and depression. Australas Psychiatry 19(3):259–264. https://doi.org/10.3109/10398562.2011.562295

20.

Ly KH, Trüschel A, Jarl L, Magnusson S, Windahl T, Johansson R, Carlbring P, Andersson G (2014) Behavioural activation versus mindfulness-based guided self-help treatment administered through a smartphone application: a randomised controlled trial. BMJ Open 4(1):e003440. https://doi.org/10.1136/bmjopen-2013-003440

21.

Wahle F, Kowatsch T, Fleisch E, Rufer M, Weidt S (2016) Mobile sensing and support for people with depression: a pilot trial in the wild. JMIR mHealth uHealth 4(3):e111. https://doi.org/10.2196/mhealth.5960

22.

Schmädeke S, Bischoff C (2015) Effects of smartphone-supported rehabilitation aftercare (eATROS) for depressive patients [Wirkungen smartphonegestützter psychosomatischer Rehabilitationsnachsorge (eATROS) bei depressiven Patienten]. Verhaltenstherapie 25(4):277–286. https://doi.org/10.1159/000441856

23.

Watts S, Mackenzie A, Thomas C, Griskaitis A, Mewton L, Williams A, Andrews G (2013) CBT for depression: a pilot RCT comparing mobile phone vs. computer. BMC Psychiatry 13:49. https://doi.org/10.1007/s10608-017-9850-0

24.

Arean PA, Hallgren KA, Jordan JT, Gazzaley A, Atkins DC, Heagerty PJ, Anguera JA (2016) The use and effectiveness of mobile apps for depression: results from a fully remote clinical trial. J Med Internet Res 18(12):e330. https://doi.org/10.2196/jmir.6482

25.

Lappalainen P, Kaipainen K, Lappalainen R, Hoffrén H, Myllymäki T, Kinnunen M-L, Mattila E, Happonen AP, Rusko H, Korhonen I (2013) Feasibility of a personal health technology-based psychological intervention for men with stress and mood problems: Randomized controlled pilot trial. J Med Internet Res 2(1):e1. https://doi.org/10.2196/resprot.2389

26.

Mantani A, Kato T, Furukawa TA, Horikoshi M, Imai H, Hiroe T, Chino B, Funayama T, Yonemoto N, Zhou Q, Kawanishi N (2017) Smartphone cognitive behavioral therapy as an adjunct to pharmacotherapy for refractory depression: randomized controlled trial. J Med Internet Res 19(11):e373. https://doi.org/10.2196/jmir.8602

27.

Firth J, Torous J, Nicholas J, Carney R, Pratap A, Rosenbaum S, Sarris J (2017) The efficacy of smartphone-based mental health interventions for depressive symptoms: a meta-analysis of randomized controlled trials. World Psychiatry 16(3):287–298. https://doi.org/10.1002/wps.20472

28.

Menon V, Rajan TM, Sakar S (2017) Psychotherapeutic applications of mobile phone-based technologies: a systematic review of current research and trends. Indian J Psychol Med 39(1):4–11. https://doi.org/10.4103/0253-7176.198956

29.

Andrews G, Cuijpers P, Craske MG, McEvoy P, Titov N (2010) Computer therapy for the anxiety and depressive disorders is effective, acceptable and practical health care: a meta-analysis. PLoS one 5(10):e13196. https://doi.org/10.1371/journal.pone.0013196

30.

Cuijpers P, Donker T, Johansson R, Mohr DC, van Straten A, Andersson G, Hempel S (2011) Self-guided psychological treatment for depressive symptoms. A meta-analysis. PLoS One 6(6):e21274. https://doi.org/10.1371/journal.pone.0021274

31.

Gaebel W, Großimlinghaus I, Mucic D, Maercker A, Zielasek J, Kerst A (2017) EPA guidance on eMental health interventions in the treatment of posttraumatic stress disorder (PTSD). Eur Psychiatry 41:140–152. https://doi.org/10.1016/j.eurpsy.2017.01.001

32.

Sekhon M, Cartwright M, Francis JJ (2017) Acceptability of healthcare interventions: an overview of reviews and development of a theoretical framework. BMC Health Serv Res 17(1):88. https://doi.org/10.1186/s12913-017-2031-8

33.

Cuijpers P, Kleiboer A, Karyotaki E, Riper H (2017) Internet and mobile interventions for depression: opportunities and challenges. Depress Anxiety 34(7):596–602. https://doi.org/10.1002/da.22641

34.

Hennemann S, Beutel ME, Zwerenz R (2017) Ready for eHealth? Health professionals' acceptance and adoption of ehealth interventions in inpatient routine care. J Health Commun 22(3):274–284. https://doi.org/10.1080/10810730.2017.1284286

35.

Giota KG, Kleftaras G (2014) Mental health apps. Innovations, risks and ethical considerations. ETSN 03:19–23. https://doi.org/10.4236/etsn.2014.33003

36.

Karyotaki E, Ebert DD, Donkin L, Riper H, Twisk J, Burger S, Rozental A, Lange A, Williams AD, Zarski AC, Geraedts A, van Straten A, Kleiboer A, Meyer B, Ünlü Ince BB, Buntrock C, Lehr D, Snoek FJ, Andrews G, Andersson G, Choi I, Ruwaard J, Klein JP, Newby JM, Schröder J, Laferton JAC, van Bastelaar K, Imamura K, Vernmark K, Boß L, Sheeber LB, Kivi M, Berking M, Titov N, Carlbring P, Johansson R, Kenter R, Perini S, Moritz S, Nobis S, Berger T, Kaldo V, Forsell Y, Lindefors N, Kraepelien M, Björkelund C, Kawakami N, Cuijpers P (2018) Do guided internet-based interventions result in clinically relevant changes for patients with depression? An individual participant data meta-analysis. Clin Psychol Rev 63:80–92. https://doi.org/10.1016/j.cpr.2018.06.007

37.

Eichenberg C, Kienzle K (2013) Psychotherapeuten und Internet. Einstellungen zu und Nutzung von therapeutischen Onlineangeboten im Behandlungsalltag. Psychotherapeut 58:485–493

38.

Perle JG, Langsam LC, Randel A, Lutchman S, Levine AB, Odland AP, Nierenberg B, Marker CD (2013) Attitudes toward psychological telehealth: current and future clinical psychologists' opinions of internet-based interventions. J Clin Psychol 69(1):100–113. https://doi.org/10.1002/jclp.21912

39.

Titzler I, Saruhanjan K, Berking M, Riper H, Ebert DD (2018) Barriers and facilitators for the implementation of blended psychotherapy for depression. A qualitative pilot study of therapists' perspective. Internet Interv 12:150–164. https://doi.org/10.1016/j.invent.2018.01.002

40.

Donovan CL, Poole C, Boyes N, Redgate J, March S (2015) Australian mental health worker attitudes towards cCBT. What is the role of knowledge? Are there differences? Can we change them? Internet Interv 2(4):372–381. https://doi.org/10.1016/j.invent.2015.09.001

41.

Menachemi N, Brooks RG (2006) EHR and other IT adoption among physicians: results of a large-scale statewide analysis. J Healthc Inf Manag 20(3):79–87

42.

Huguet A, Rao S, McGrath PJ, Wozney L, Wheaton M, Conrod J, Rozario S (2016) A systematic review of cognitive behavioral therapy and behavioral activation apps for depression. PLoS One 11(5):e0154248. https://doi.org/10.1371/journal.pone.0154248

43.

Olff M (2015) Mobile mental health: a challenging research agenda. Eur J Psychotraumatol 6:27882. https://doi.org/10.3402/ejpt.v6.27882

44.

World Psychiatric Association (2017) WPA Position statement on eMental Health. http://www.wpanet.org/uploads/Position_Statement/WPA%20Position%20statement%20on%20eMental%20Health.pdf. Accessed 05 Jun 2018
Acknowledgements
We would like to thank the Arq Foundation (Diemen, The Netherlands), Mental Health Reform (Dublin, Ireland), Etablissement Public de Santé Mentale Lille-Métropole (Lille, France) and Aktionsbündnis Psychische Gesundheit (Berlin, Germany) for their support in distributing the survey.
Ethics declarations
Conflict of interest
The authors declare that they have no conflict of interest.
Ethical standards
The survey was approved by the ethics committee of the Medical Faculty of the Heinrich-Heine University Düsseldorf.
About this article
Cite this article
Kerst, A., Zielasek, J. & Gaebel, W. Smartphone applications for depression: a systematic literature review and a survey of health care professionals' attitudes towards their use in clinical practice. Eur Arch Psychiatry Clin Neurosci 270, 139–152 (2020). https://doi.org/10.1007/s00406-018-0974-3
Received:

Accepted:

Published:

Issue Date:
Keywords
e-Mental health

Depression

Smartphone applications

Mobile health

mHealth

Apps