Abstract
The association between cannabis use and psychosis has long been recognized. Recent advances in knowledge about cannabinoid receptor function have renewed interest in this association. Converging lines of evidence suggest that cannabinoids can produce a full range of transient schizophrenia-like positive, negative, and cognitive symptoms in some healthy individuals. Also clear is that in individuals with an established psychotic disorder, cannabinoids can exacerbate symptoms, trigger relapse, and have negative consequences on the course of the illness. The mechanisms by which cannabinoids produce transient psychotic symptoms, while unclear may involve dopamine, GABA, and glutamate neurotransmission. However, only a very small proportion of the general population exposed to cannabinoids develop a psychotic illness. It is likely that cannabis exposure is a "component cause" that interacts with other factors to "cause" schizophrenia or a psychotic disorder, but is neither necessary nor sufficient to do so alone. Nevertheless, in the absence of known causes of schizophrenia, the role of component causes remains important and warrants further study. Dose, duration of exposure, and the age of first exposure to cannabinoids may be important factors, and genetic factors that interact with cannabinoid exposure to moderate or amplify the risk of a psychotic disorder are beginning to be elucidated. The mechanisms by which exposure to cannabinoids increase the risk for developing a psychotic disorder are unknown. However, novel hypotheses including the role of cannabinoids on neurodevelopmental processes relevant to psychotic disorders are being studied.
This is a preview of subscription content, log in to check access.
Access options
Buy single article
Instant access to the full article PDF.
US$ 39.95
Tax calculation will be finalised during checkout.
Subscribe to journal
Immediate online access to all issues from 2019. Subscription will auto renew annually.
US$ 199
Tax calculation will be finalised during checkout.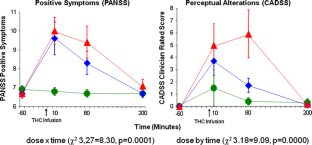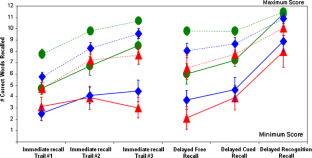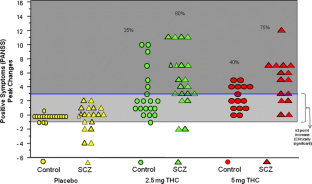 References
1.

Abi-Dargham A (2004) Do we still believe in the dopamine hypothesis? New data bring new evidence. Int J Neuropsychopharmacol 7(Suppl 1):S1–S5

2.

Abi-Dargham A, Mawlawi O, Lombardo I, Gil R, Martinez D, Huang Y, Hwang DR, Keilp J, Kochan L, Van Heertum R, Gorman JM, Laruelle M (2002) Prefrontal dopamine D1 receptors and working memory in schizophrenia. J Neurosci 22:3708–3719

3.

Adams IB, Martin BR (1999) Cannabis: pharmacology and toxicology in animals and humans. Addiction 91:1585–1614

4.

Addington J, Addington D (1998) Effect of substance misuse in early psychosis. Br J Psychiatry Suppl 172:134–136

5.

Addington J, Duchak V (1997) Reasons for substance use in schizophrenia. Acta Psychiatr Scand 96:329–333

6.

Aguado T, Palazuelos J, Monory K, Stella N, Cravatt B, Lutz B, Marsicano G, Kokaia Z, Guzman M, Galve-Roperh I (2006) The endocannabinoid system promotes astroglial differentiation by acting on neural progenitor cells. J Neurosci 26:1551–1561

7.

Alger BE (2006) Not too excited? Thank your endocannabinoids. Neuron 51:393–395

8.

Allebeck P, Adamsson C, Engstrom A, Rydberg U (1993) Cannabis and schizophrenia: a longitudinal study of cases treated in Stockholm County. Acta Psychiatr Scand 88:21–24

9.

Allebeck P, Adamsson C, Engstrom A, Rydberg U (1993) Cannabis and schizophrenia: a longitudinal study of cases treated in Stockholm County. Acta Psychiatr Scand 88:21–24; erratum 88(4):304

10.

Ames F (1958) A clinical and metabolic study of acute intoxication with cannabis sativa and its role in model psychoses. J Mental Sci 104:972–999

11.

Andreasson S, Allebeck P, Engstrom A, Rydberg U (1987) Cannabis and schizophrenia. A longitudinal study of Swedish conscripts. Lancet 2:1483–1486

12.

Andreasson S, Allebeck P, Rydberg U (1989) Schizophrenia in users and nonusers of cannabis. A longitudinal study in Stockholm County. Acta Psychiatr Scand 79:505–510

13.

Angelucci F, Ricci V, Spalletta G, Pomponi M, Tonioni F, Caltagirone C, Bria P (2008) Reduced serum concentrations of nerve growth factor, but not brain-derived neurotrophic factor, in chronic cannabis abusers. Eur Neuropsychopharmacol 18:882–887

14.

Angrist B, Lee HK, Gershon S (1974) The antagonism of amphetamine-induced symptomatology by a neuroleptic. Am J Psychiatry 131:817–819

15.

Arendt M, Mortensen PB, Rosenberg R, Pedersen CB, Waltoft BL (2008) Familial predisposition for psychiatric disorder: comparison of subjects treated for cannabis-induced psychosis and schizophrenia. Arch Gen Psychiatry 65:1269–1274

16.

Arseneault L, Cannon M, Poulton R, Murray R, Caspi A, Moffitt TE (2002) Cannabis use in adolescence and risk for adult psychosis: longitudinal prospective study. BMJ 325:1212–1213

17.

Auclair N, Otani S, Soubrie P, Crepel F (2000) Cannabinoids modulate synaptic strength and plasticity at glutamatergic synapses of rat prefrontal cortex pyramidal neurons. J Neurophysiol 83:3287–3293

18.

Azad SC, Eder M, Marsicano G, Lutz B, Zieglgansberger W, Rammes G (2003) Activation of the cannabinoid receptor type 1 decreases glutamatergic and GABAergic synaptic transmission in the lateral amygdala of the mouse. Learn Mem 10:116–128

19.

Barkus E, Lewis S (2008) Schizotypy and psychosis-like experiences from recreational cannabis in a non-clinical sample. Psychol Med 38:1267–1276

20.

Berghuis P, Dobszay MB, Wang X, Spano S, Ledda F, Sousa KM, Schulte G, Ernfors P, Mackie K, Paratcha G, Hurd YL, Harkany T (2005) Endocannabinoids regulate interneuron migration and morphogenesis by transactivating the TrkB receptor. Proc Natl Acad Sci USA 102:19115–19120

21.

Berghuis P, Rajnicek AM, Morozov YM, Ross RA, Mulder J, Urban GM, Monory K, Marsicano G, Matteoli M, Canty A, Irving AJ, Katona I, Yanagawa Y, Rakic P, Lutz B, Mackie K, Harkany T (2007) Hardwiring the brain: endocannabinoids shape neuronal connectivity. Science 316:1212–1216

22.

Bolla KI, Brown K, Eldreth D, Tate K, Cadet JL (2002) Dose-related neurocognitive effects of marijuana use. Neurology 59:1337–1343

23.

Bolla KI, Eldreth DA, Matochik JA, Cadet JL (2005) Neural substrates of faulty decision-making in abstinent marijuana users. NeuroImage 26:480–492

24.

Bossong MG, van Berckel BN, Boellaard R, Zuurman L, Schuit RC, Windhorst AD, van Gerven JM, Ramsey NF, Lammertsma AA, Kahn RS (2009) Delta 9-tetrahydrocannabinol induces dopamine release in the human striatum. Neuropsychopharmacology 34:759–766

25.

Boucher AA, Arnold JC, Duffy L, Schofield PR, Micheau J, Karl T (2007) Heterozygous neuregulin 1 mice are more sensitive to the behavioural effects of Delta9-tetrahydrocannabinol. Psychopharmacology (Berl) 192:325–336

26.

Boucher AA, Hunt GE, Karl T, Micheau J, McGregor IS, Arnold JC (2007) Heterozygous neuregulin 1 mice display greater baseline and Delta(9)-tetrahydrocannabinol-induced c-Fos expression. Neuroscience 149:861–870

27.

Brook M (1984) Psychosis after cannabis abuse. BMJ 288:1381

28.

Buckley PF, Mahadik S, Pillai A, Terry A Jr (2007) Neurotrophins and schizophrenia. Schizophr Res 94:1–11

29.

Butovsky E, Juknat A, Goncharov I, Elbaz J, Eilam R, Zangen A, Vogel Z (2005) In vivo up-regulation of brain-derived neurotrophic factor in specific brain areas by chronic exposure to Delta-tetrahydrocannabinol. J Neurochem 93:802–811

30.

Carney MW, Bacelle L, Robinson B (1984) Psychosis after cannabis abuse. BMJ 288:1047

31.

Caspi A, Moffitt TE, Cannon M, McClay J, Murray R, Harrington H, Taylor A, Arseneault L, Williams B, Braithwaite A, Poulton R, Craig IW (2005) Moderation of the effect of adolescent-onset cannabis use on adult psychosis by a functional polymorphism in the catechol-O-methyltransferase gene: longitudinal evidence of a gene X environment interaction. Biol Psychiatry 57:1117–1127

32.

Chakrabarti B, Kent L, Suckling J, Bullmore E, Baron-Cohen S (2006) Variations in the human cannabinoid receptor (CNR1) gene modulate striatal responses to happy faces. Eur J Neurosci 23:1944–1948

33.

Chavarria-Siles I, Contreras-Rojas J, Hare E, Walss-Bass C, Quezada P, Dassori A, Contreras S, Medina R, Ramirez M, Salazar R, Raventos H, Escamilla MA (2008) Cannabinoid receptor 1 gene (CNR1) and susceptibility to a quantitative phenotype for hebephrenic schizophrenia. Am J Med Genet B Neuropsychiatr Genet 147:279–284

34.

Chen J, Paredes W, Lowinson JH, Gardner EL (1990) Delta 9-tetrahydrocannabinol enhances presynaptic dopamine efflux in medial prefrontal cortex. Eur J Pharmacol 190:259–262

35.

Chopra GS, Smith JW (1974) Psychotic reactions following cannabis use in East Indians. Arch Gen Psychiatry 30:24–27

36.

Citron ML, Herman TS, Vreeland F, Krasnow SH, Fossieck BE Jr, Harwood S, Franklin R, Cohen MH (1985) Antiemetic efficacy of levonantradol compared to delta-9-tetrahydrocannabinol for chemotherapy-induced nausea and vomiting. Cancer Treat Rep 69:109–112

37.

Cleghorn JM, Kaplan RD, Szechtman B, Szechtman H, Brown GM, Franco S (1991) Substance abuse and schizophrenia: effect on symptoms but not on neurocognitive function. J Clin Psychiatry 52:26–30

38.

Collip D, Myin-Germeys I, Van Os J (2008) Does the concept of "sensitization" provide a plausible mechanism for the putative link between the environment and schizophrenia? Schizophr Bull 34:220–225

39.

Comings DE, Muhleman D, Gade R, Johnson P, Verde R, Saucier G, MacMurray J (1997) Cannabinoid receptor gene (CNR1): association with i.v. drug use. Mol Psychiatry 2:161–168

40.

Compton DR, Johnson MR, Melvin LS, Martin BR (1992) Pharmacological profile of a series of bicyclic cannabinoid analogs: classification as cannabimimetic agents. J Pharmacol Exp Ther 260:201–209

41.

Corcoran CM, Kimhy D, Stanford A, Khan S, Walsh J, Thompson J, Schobel S, Harkavy-Friedman J, Goetz R, Colibazzi T, Cressman V, Malaspina D (2008) Temporal association of cannabis use with symptoms in individuals at clinical high risk for psychosis. Schizophr Res 106:286–293

42.

Crews F, He J, Hodge C (2007) Adolescent cortical development: a critical period of vulnerability for addiction. Pharmacol Biochem Behav 86:189–199

43.

D'Souza DC (2007) Cannabinoids and psychosis. Int Rev Neurobiol 78:289–326

44.

D'Souza DC, Abi-Saab WM, Madonick S, Forselius-Bielen K, Doersch A, Braley G, Gueorguieva R, Cooper TB, Krystal JH (2005) Delta-9-tetrahydrocannabinol effects in schizophrenia: implications for cognition, psychosis, and addiction. Biol Psychiatry 57:594–608

45.

D'Souza DC, Braley G, Blaise R, Vendetti M, Oliver S, Pittman B, Ranganathan M, Bhakta S, Zimolo Z, Cooper T, Perry E (2008) Effects of haloperidol on the behavioral, subjective, cognitive, motor, and neuroendocrine effects of Delta-9-tetrahydrocannabinol in humans. Psychopharmacology (Berl) 198:587–603

46.

D'Souza DC, Perry E, MacDougall L, Ammerman Y, Cooper T, Wu YT, Braley G, Gueorguieva R, Krystal JH (2004) The psychotomimetic effects of intravenous delta-9-tetrahydrocannabinol in healthy individuals: implications for psychosis. Neuropsychopharmacology 29:1558–1572

47.

D'Souza DC, Pittman B, Perry E, Simen A (2008) Preliminary evidence of cannabinoid effects on brain-derived neurotrophic factor (BDNF) levels in humans. Psychopharmacology (Berl) 202(4):569–578

48.

Degenhardt L, Tennant C, Gilmour S, Schofield D, Nash L, Hall W, McKay D (2007) The temporal dynamics of relationships between cannabis, psychosis and depression among young adults with psychotic disorders: findings from a 10-month prospective study. Psychol Med 37:927–934

49.

Derkinderen P, Valjent E, Toutant M, Corvol JC, Enslen H, Ledent C, Trzaskos J, Caboche J, Girault JA (2003) Regulation of extracellular signal-regulated kinase by cannabinoids in hippocampus. J Neurosci 23:2371–2382

50.

Diana M, Melis M, Gessa GL (1998) Increase in meso-prefrontal dopaminergic activity after stimulation of CB1 receptors by cannabinoids. Eur J NeuroSci 10:2825–2830

51.

Dixon L, Haas G, Weiden PJ, Sweeney J, Frances AJ (1991) Drug abuse in schizophrenic patients: clinical correlates and reasons for use. Am J Psychiatry 148:224–230

52.

Domenici MR, Azad SC, Marsicano G, Schierloh A, Wotjak CT, Dodt HU, Zieglgansberger W, Lutz B, Rammes G (2006) Cannabinoid receptor type 1 located on presynaptic terminals of principal neurons in the forebrain controls glutamatergic synaptic transmission. J Neurosci 26:5794–5799

53.

Duan J, Martinez M, Sanders AR, Hou C, Krasner AJ, Schwartz DB, Gejman PV (2005) Neuregulin 1 (NRG1) and schizophrenia: analysis of a US family sample and the evidence in the balance. Psychol Med 35:1599–1610

54.

Dumas P, Saoud M, Bouafia S, Gutknecht C, Ecochard R, Dalery J, Rochet T, d'Amato T (2002) Cannabis use correlates with schizotypal personality traits in healthy students. Psychiatry Res 109:27–35

55.

Earleywine M (2006) Schizotypy, marijuana, and differential item functioning. Hum Psychopharmacol 21:455–461

56.

Egerton A, Allison C, Brett RR, Pratt JA (2006) Cannabinoids and prefrontal cortical function: insights from preclinical studies. Neurosci Biobehav Rev 30:680–695

57.

Egertova M, Elphick MR (2000) Localisation of cannabinoid receptors in the rat brain using antibodies to the intracellular C-terminal tail of CB. J Comp Neurol 422:159–171

58.

Eggan SM, Lewis DA (2007) Immunocytochemical distribution of the cannabinoid CB1 receptor in the primate neocortex: a regional and laminar analysis. Cereb Cortex 17:175–191

59.

Ehrenreich H, Rinn T, Kunert HJ, Moeller MR, Poser W, Schilling L, Gigerenzer G, Hoehe MR (1999) Specific attentional dysfunction in adults following early start of cannabis use. Psychopharmacology 142:295–301

60.

Eldreth DA, Matochik JA, Cadet JL, Bolla KI (2004) Abnormal brain activity in prefrontal brain regions in abstinent marijuana users. NeuroImage 23:914–920

61.

Elphick MR, Egertova M (2001) The neurobiology and evolution of cannabinoid signalling. Philos Trans R Soc Lond 356:381–408

62.

Elsohly MA, Slade D (2005) Chemical constituents of marijuana: the complex mixture of natural cannabinoids. Life Sci 78:539–548

63.

Fadda P, Scherma M, Spano MS, Salis P, Melis V, Fattore L, Fratta W (2006) Cannabinoid self-administration increases dopamine release in the nucleus accumbens. NeuroReport 17:1629–1632

64.

Fernandez-Ruiz J, Berrendero F, Hernandez ML, Ramos JA (2000) The endogenous cannabinoid system and brain development. Trends Neurosci 23:14–20

65.

French ED (1997) Delta9-tetrahydrocannabinol excites rat VTA dopamine neurons through activation of cannabinoid CB1 but not opioid receptors. Neurosci Lett 226:159–162

66.

French ED, Dillon K, Wu X (1997) Cannabinoids excite dopamine neurons in the ventral tegmentum and substantia nigra. NeuroReport 8:649–652

67.

Freund TF, Katona I, Piomelli D (2003) Role of endogenous cannabinoids in synaptic signaling. Physiol Rev 83:1017–1066

68.

Fried PA, Watkinson B, Gray R (2003) Differential effects on cognitive functioning in 13- to 16-year-olds prenatally exposed to cigarettes and marihuana. Neurotoxicol Teratol 25:427–436

69.

Fried PA, Watkinson B, Gray R (2005) Neurocognitive consequences of marihuana–a comparison with pre-drug performance. Neurotoxicol Teratol 27:231–239

70.

Galve-Roperh I, Aguado T, Palazuelos J, Guzman M (2007) The endocannabinoid system and neurogenesis in health and disease. Neuroscientist 13:109–114

71.

Gardner EL (2005) Endocannabinoid signaling system and brain reward: emphasis on dopamine. Pharmacol Biochem Behav 81:263–284

72.

Gessa GL, Melis M, Muntoni AL, Diana M (1998) Cannabinoids activate mesolimbic dopamine neurons by an action on cannabinoid CB1 receptors. Eur J Pharmacol 341:39–44

73.

Goldman-Rakic PS (1996) Regional and cellular fractionation of working memory. Proc Natl Acad Sci USA 93:13473–13480

74.

Goldschmidt L, Richardson GA, Cornelius MD, Day NL (2004) Prenatal marijuana and alcohol exposure and academic achievement at age 10. Neurotoxicol Teratol 26:521–532

75.

Gonzalez R, Carey C, Grant I (2002) Nonacute (residual) neuropsychological effects of cannabis use: a qualitative analysis and systematic review. J Clin Pharmacol 42:48S–57S

76.

Green AI, Tohen MF, Hamer RM, Strakowski SM, Lieberman JA, Glick I, Clark WS, Group HR (2004) First episode schizophrenia-related psychosis and substance use disorders: acute response to olanzapine and haloperidol (see comment). Schizophr Res 66:125–135

77.

Green B, Kavanagh D, Young R (2003) Being stoned: a review of self-reported cannabis effects. Drug Alcohol Rev 22:453–460

78.

Grossman W (1969) Adverse reactions associated with Cannabis products in India. Ann Intern Med 70:529–533

79.

Hajos M, Hoffmann WE, Kocsis B (2008) Activation of cannabinoid-1 receptors disrupts sensory gating and neuronal oscillation: relevance to schizophrenia. Biol Psychiatry 63:1075–1083

80.

Hajos N, Katona I, Naiem SS, MacKie K, Ledent C, Mody I, Freund TF (2000) Cannabinoids inhibit hippocampal GABAergic transmission and network oscillations. Eur J NeuroSci 12:3239–3249

81.

Halikas JA, Weller RA, Morse C, Shapiro T (1982) Incidence and characteristics of amotivational syndrome, including associated findings, among chronic marijuana users. In: Niod A (ed) Marijuana and Youth: clinical observations on motivation and learning. National Institute on Drug Abuse, Rockville, Maryland, pp 11–23

82.

Hall W, Solowij N (1998) Adverse effects of cannabis. Lancet 352:1611–1616

83.

Hambrecht M, Hafner H (2000) Cannabis, vulnerability, and the onset of schizophrenia: an epidemiological perspective. Aust N Z J Psychiatry 34:468–475

84.

Hambrecht M, Hafner H (1996) Substance abuse and the onset of schizophrenia. Biol Psychiatry 40:1155–1163

85.

Harkany T, Guzman M, Galve-Roperh I, Berghuis P, Devi LA, Mackie K (2007) The emerging functions of endocannabinoid signaling during CNS development. Trends Pharmacol Sci 28:83–92

86.

Harkany T, Keimpema E, Barabas K, Mulder J (2008) Endocannabinoid functions controlling neuronal specification during brain development. Mol Cell Endocrinol 286:S84–S90

87.

Hart CL, van Gorp W, Haney M, Foltin RW, Fischman MW (2001) Effects of acute smoked marijuana on complex cognitive performance. Neuropsychopharmacology 25:757–765

88.

Heim ME, Queisser W, Altenburg HP (1984) Randomized crossover study of the antiemetic activity of levonantradol and metoclopramide in cancer patients receiving chemotherapy. Cancer Chemother Pharmacol 13:123–125

89.

Heinrichs RW, Zakzanis KK (1998) Neurocognitive deficit in schizophrenia: a quantitative review of the evidence. Neuropsychology 12:426–445

90.

Heishman SJ, Huestis MA, Henningfield JE, Cone EJ (1990) Acute and residual effects of marijuana: profiles of plasma THC levels, physiological, subjective, and performance measures. Pharmacol Biochem Behav 37:561–565

91.

Henquet C, Di Forti M, Morrison P, Kuepper R, Murray RM (2008) Gene-environment interplay between cannabis and psychosis. Schizophr Bull 34:1111–1121

92.

Henquet C, Krabbendam L, Spauwen J, Kaplan C, Lieb R, Wittchen HU, van Os J (2005) Prospective cohort study of cannabis use, predisposition for psychosis, and psychotic symptoms in young people. BMJ 330:11

93.

Henquet C, Murray R, Linszen D, van Os J (2005) The environment and schizophrenia: the role of cannabis use. Schizophr Bull 31:608–612

94.

Henquet C, Rosa A, Krabbendam L, Papiol S, Fananas L, Drukker M, Ramaekers JG, van Os J (2006) An experimental study of catechol-o-methyltransferase Val158Met moderation of delta-9-tetrahydrocannabinol-induced effects on psychosis and cognition. Neuropsychopharmacology 31:2748–2757

95.

Hermann H, Marsicano G, Lutz B (2002) Coexpression of the cannabinoid receptor type 1 with dopamine and serotonin receptors in distinct neuronal subpopulations of the adult mouse forebrain. Neuroscience 109:451–460

96.

Hoffman AF, Lupica CR (2000) Mechanisms of cannabinoid inhibition of GABA(A) synaptic transmission in the hippocampus. J Neurosci 20:2470–2479

97.

Hollister LE (1988) Cannabis—1988. Acta Psychiatr Scand Suppl 345:108–118

98.

Hollister LE (1986) Health aspects of cannabis. Pharmacol Rev 38:1–20

99.

Hooker WD, Jones RT (1987) Increased susceptibility to memory intrusions and the Stroop interference effect during acute marijuana intoxication. Psychopharmacology 91:20–24

100.

Howlett AC, Johnson MR, Melvin LS, Milne GM (1988) Nonclassical cannabinoid analgetics inhibit adenylate cyclase: development of a cannabinoid receptor model. Mol Pharmacol 33:297–302

101.

Ikeda M, Takahashi N, Saito S, Aleksic B, Watanabe Y, Nunokawa A, Yamanouchi Y, Kitajima T, Kinoshita Y, Kishi T, Kawashima K, Hashimoto R, Ujike H, Inada T, Someya T, Takeda M, Ozaki N, Iwata N (2008) Failure to replicate the association between NRG1 and schizophrenia using Japanese large sample. Schizophr Res 101:1–8

102.

Imade AG, Ebie JC (1991) A retrospective study of symptom patterns of cannabis-induced psychosis. Acta Psychiatr Scand 83:134–136

103.

Isbell H, Gorodetzsky CW, Jasinski D, Claussen U, von Spulak F, Korte F (1967) Effects of (–)delta-9-trans-tetrahydrocannabinol in man. Psychopharmacologia 11:184–188

104.

Isbell H, Jasinski DR (1969) A comparison of LSD-25 with (-)-delta-9-trans-tetrahydrocannabinol (THC) and attempted cross tolerance between LSD and THC. Psychopharmacologia 14:115–123

105.

Iversen L (2003) Cannabis and the brain. Brain 126:1252–1270

106.

Jain AK, Ryan JR, McMahon FG, Smith G (1981) Evaluation of intramuscular levonantradol and placebo in acute postoperative pain. J Clin Pharmacol 21:320S–326S

107.

Javitt DC (1987) Negative schizophrenic symptomatology and the PCP (phencyclidine) model of schizophrenia. Hillside J Clin Psychiatry 9:12–35

108.

Jentsch JD, Andrusiak E, Tran A, Bowers MB Jr, Roth RH (1997) Delta 9-tetrahydrocannabinol increases prefrontal cortical catecholaminergic utilization and impairs spatial working memory in the rat: blockade of dopaminergic effects with HA966. Neuropsychopharmacology 16:426–432

109.

Jin K, Xie L, Kim SH, Parmentier-Batteur S, Sun Y, Mao XO, Childs J, Greenberg DA (2004) Defective adult neurogenesis in CB1 cannabinoid receptor knockout mice. Mol Pharmacol 66:204–208

110.

Jones RT, Stone GC (1970) Psychological studies of marijuana and alcohol in man. Psychopharmacologia 18:108–117

111.

Katona I, Sperlagh B, Magloczky Z, Santha E, Kofalvi A, Czirjak S, Mackie K, Vizi ES, Freund TF (2000) GABAergic interneurons are the targets of cannabinoid actions in the human hippocampus. Neuroscience 100:797–804

112.

Katona I, Sperlagh B, Sik A, Kafalvi A, Vizi ES, Mackie K, Freund TF (1999) Presynaptically located CB1 cannabinoid receptors regulate GABA release from axon terminals of specific hippocampal interneurons. J Neurosci 19:4544–4558

113.

Kawamura Y, Fukaya M, Maejima T, Yoshida T, Miura E, Watanabe M, Ohno-Shosaku T, Kano M (2006) The CB1 cannabinoid receptor is the major cannabinoid receptor at excitatory presynaptic sites in the hippocampus and cerebellum. J Neurosci 26:2991–3001

114.

Keeler MH (1968) Marihuana induced hallucinations. Dis Nerv Syst 29:314–315

115.

Keeler MH, Ewing JA, Rouse BA (1971) Hallucinogenic effects of marijuana as currently used. Am J Psychiatry 128:213–216

116.

Keeler MH, Moore E (1974) Paranoid reactions while using marijuana. Dis Nerv Syst 35:535–536

117.

Knight F (1976) Role of cannabis in psychiatric disturbance. Ann N Y Acad Sci 282:64–71

118.

Kolansky H, Moore WT (1971) Effects of marihuana on adolescents and young adults. J Psychiatr Nurs Ment Health Serv 9:9–16

119.

Kristensen K, Cadenhead KS (2007) Cannabis abuse and risk for psychosis in a prodromal sample. Psychiatry Res 151:151–154

120.

Krystal JH, Karper LP, Seibyl JP, Freeman GK, Delaney R, Bremner JD, Heninger GR, Bowers MB Jr, Charney DS (1994) Subanesthetic effects of the noncompetitive NMDA antagonist, ketamine, in humans. Psychotomimetic, perceptual, cognitive, and neuroendocrine responses. Arch Gen Psychiatry 51:199–214

121.

Laruelle M, Abi-Dargham A, van Dyck CH, Gil R, D'Souza CD, Erdos J, McCance E, Rosenblatt W, Fingado C, Zoghbi SS, Baldwin RM, Seibyl JP, Krystal JH, Charney DS, Innis RB (1996) Single photon emission computerized tomography imaging of amphetamine-induced dopamine release in drug-free schizophrenic subjects. Proc Natl Acad Sci USA 93:9235–9240

122.

Laszlo J, Lucas VS Jr, Hanson DC, Cronin CM, Sallan SE (1981) Levonantradol for chemotherapy-induced emesis: phase I-II oral administration. J Clin Pharmacol 21:51S–56S

123.

Laviolette SR, Grace AA (2006) Cannabinoids potentiate emotional learning plasticity in neurons of the medial prefrontal cortex through basolateral amygdala inputs. J Neurosci 26:6458–6468

124.

Laviolette SR, Grace AA (2006) The roles of cannabinoid and dopamine receptor systems in neural emotional learning circuits: implications for schizophrenia and addiction. Cell Mol Life Sci 63(14):1597–1613

125.

Leroy S, Griffon N, Bourdel MC, Olie JP, Poirier MF, Krebs MO (2001) Schizophrenia and the cannabinoid receptor type 1 (CB1): association study using a single-base polymorphism in coding exon 1. Am J Med Genet 105:749–752

126.

Leweke F, Koethe D, Gerth C (2005) Cannabidiol as an antipsychotic: a double-blind, controlled clinical trial of cannabidiol versus amisulpiride in acute schizophrenia. In: 15th annual symposium on cannabinoids. Cannabinoid Research Society, Clearwater Beach, FL

127.

Leweke FM, Schneider U, Radwan M, Schmidt E, Emrich HM (2000) Different effects of nabilone and cannabidiol on binocular depth inversion in man. Pharmacol Biochem Behav 66:175–181

128.

Leweke FM, Schneider U, Thies M, Munte TF, Emrich HM (1999) Effects of synthetic delta9-tetrahydrocannabinol on binocular depth inversion of natural and artificial objects in man. Psychopharmacology (Berl) 142:230–235

129.

Leweke M, Kampmann C, Radwan M, Dietrich DE, Johannes S, Emrich HM, Munte TF (1998) The effects of tetrahydrocannabinol on the recognition of emotionally charged words: an analysis using event-related brain potentials. Neuropsychobiology 37:104–111

130.

Lewis DA, Hashimoto T (2007) Deciphering the disease process of schizophrenia: the contribution of cortical gaba neurons. Int Rev Neurobiol 78:109–131

131.

Lewis DA, Hashimoto T, Volk DW (2005) Cortical inhibitory neurons and schizophrenia. Nat Rev 6:312–324

132.

Lindemann E, Malamud W (1934) Experimental analysis of the psychopathological effects of intoxicating drugs. Am J Psychiatry 90:853–881

133.

Linszen DH, Dingemans PM, Lenior ME (1994) Cannabis abuse and the course of recent-onset schizophrenic disorders. Arch Gen Psychiatry 51:273–279

134.

Lovinger DM (2008) Presynaptic modulation by endocannabinoids. Handb Exp Pharmacol 43:5–477

135.

Lundqvist T (2005) Cognitive consequences of cannabis use: comparison with abuse of stimulants and heroin with regard to attention, memory and executive functions. Pharmacol Biochem Behav 81:319–330

136.

Machado Rocha FC, Stefano SC, De Cassia Haiek R, Rosa Oliveira LM, Da Silveira DX (2008) Therapeutic use of Cannabis sativa on chemotherapy-induced nausea and vomiting among cancer patients: systematic review and meta-analysis. Eur J Cancer Care 17:431–443

137.

Macleod J (2007) Cannabis use and symptom experience amongst people with mental illness: a commentary on Degenhardt et al. Psychol Med 37:913–916

138.

Maj PF, Collu M, Fadda P, Cattaneo A, Racagni G, Riva MA (2007) Long-term reduction of brain-derived neurotrophic factor levels and signaling impairment following prenatal treatment with the cannabinoid receptor 1 receptor agonist (R)-(+)-[2, 3-dihydro-5-methyl-3-(4-morpholinyl-methyl) pyrrolo[1, 2, 3-de]-1, 4-benzoxazin-6-yl]-1-naphthalenylmethanone. Eur J NeuroSci 25:3305–3311

139.

Malone DT, Taylor DA (1999) Modulation by fluoxetine of striatal dopamine release following Delta9-tetrahydrocannabinol: a microdialysis study in conscious rats. Br J Pharmacol 128:21–26

140.

Marks DF, MacAvoy MG (1989) Divided attention performance in cannabis users and non-users following alcohol and cannabis separately and in combination. Psychopharmacology 99:397–401

141.

Marsicano G, Goodenough S, Monory K, Hermann H, Eder M, Cannich A, Azad SC, Cascio MG, Gutierrez SO, van der Stelt M, Lopez-Rodriguez ML, Casanova E, Schutz G, Zieglgansberger W, Di Marzo V, Behl C, Lutz B (2003) CB1 cannabinoid receptors and on-demand defense against excitotoxicity. Science 302:84–88

142.

Marsicano G, Lutz B (1999) Expression of the cannabinoid receptor CB1 in distinct neuronal subpopulations in the adult mouse forebrain. Eur J NeuroSci 11:4213–4225

143.

Martinez-Arevalo MJ, Calcedo-Ordonez A, Varo-Prieto JR (1994) Cannabis consumption as a prognostic factor in schizophrenia. Br J Psychiatry 164:679–681

144.

Martinez-Gras I, Hoenicka J, Ponce G, Rodriguez-Jimenez R, Jimenez-Arriero MA, Perez-Hernandez E, Ampuero I, Ramos-Atance JA, Palomo T, Rubio G (2006) (AAT)n repeat in the cannabinoid receptor gene, CNR1: association with schizophrenia in a Spanish population. Eur Arch Psychiatry Clin Neurosci 256:437–441

145.

Mathers DC, Ghodse AH (1992) Cannabis and psychotic illness. Br J Psychiatry 161:648–653

146.

Matsuda LA, Bonner TI, Lolait SJ (1993) Localization of cannabinoid receptor mRNA in rat brain. J Comp Neurol 327:535–550

147.

Mayor's C (1944) The marijuana problem in the city of New York. Jacques Catell Press, Lancaster, PA

148.

McAllister SD, Glass M (2002) CB(1) and CB(2) receptor-mediated signalling: a focus on endocannabinoids. Prostaglandins Leukot Essent Fatty Acids 66:161–171

149.

McGuire PK, Jones P, Harvey I, Bebbington P, Toone B, Lewis S, Murray RM (1994) Cannabis and acute psychosis. Schizophr Res 13:161–167

150.

McGuire PK, Jones P, Harvey I, Williams M, McGuffin P, Murray RM (1995) Morbid risk of schizophrenia for relatives of patients with cannabis-associated psychosis. Schizophr Res 15:277–281

151.

Melges FT, Tinklenberg JR, Hollister LE, Gillespie HK (1970) Marihuana and temporal disintegration. Science 168:1118–1120

152.

Meschler JP, Howlett AC (2001) Signal transduction interactions between CB1 cannabinoid and dopamine receptors in the rat and monkey striatum. Neuropharmacology 40:918–926

153.

Miller LL, McFarland D, Cornett TL, Brightwell D (1977) Marijuana and memory impairment: effect on free recall and recognition memory. Pharmacol Biochem Behav 7:99–103

154.

Miller P, Lawrie SM, Hodges A, Clafferty R, Cosway R, Johnstone EC (2001) Genetic liability, illicit drug use, life stress and psychotic symptoms: preliminary findings from the Edinburgh study of people at high risk for schizophrenia. Soc Psychiatry Psychiatr Epidemiol 36:338–342

155.

Millman RB, Sbriglio R (1986) Patterns of use and psychopathology in chronic marijuana users. Psychiatr Clin North Am 9:533–545

156.

Misner DL, Sullivan JM (1999) Mechanism of cannabinoid effects on long-term potentiation and depression in hippocampal CA1 neurons. J Neurosci 19:6795–6805

157.

Miyamoto A, Yamamoto T, Ohno M, Watanabe S, Tanaka H, Morimoto S, Shoyama Y (1996) Roles of dopamine D1 receptors in delta 9-tetrahydrocannabinol-induced expression of Fos protein in the rat brain. Brain Res 710:234–240

158.

Monory K, Blaudzun H, Massa F, Kaiser N, Lemberger T, Schutz G, Wotjak CT, Lutz B, Marsicano G (2007) Genetic dissection of behavioural and autonomic effects of Delta(9)-tetrahydrocannabinol in mice. PLoS Biol 5:e269

159.

Monory K, Massa F, Egertova M, Eder M, Blaudzun H, Westenbroek R, Kelsch W, Jacob W, Marsch R, Ekker M, Long J, Rubenstein JL, Goebbels S, Nave KA, During M, Klugmann M, Wolfel B, Dodt HU, Zieglgansberger W, Wotjak CT, Mackie K, Elphick MR, Marsicano G, Lutz B (2006) The endocannabinoid system controls key epileptogenic circuits in the hippocampus. Neuron 51:455–466

160.

Moore TH, Zammit S, Lingford-Hughes A, Barnes TR, Jones PB, Burke M, Lewis G (2007) Cannabis use and risk of psychotic or affective mental health outcomes: a systematic review. Lancet 370:319–328

161.

Moreau J (1973) Hashish and mental illness. Raven, New York

162.

Mulder J, Aguado T, Keimpema E, Barabas K, Ballester Rosado CJ, Nguyen L, Monory K, Marsicano G, Di Marzo V, Hurd YL, Guillemot F, Mackie K, Lutz B, Guzman M, Lu HC, Galve-Roperh I, Harkany T (2008) Endocannabinoid signaling controls pyramidal cell specification and long-range axon patterning. Proc Natl Acad Sci USA 105:8760–8765

163.

Munafo MR, Attwood AS, Flint J (2008) Neuregulin 1 genotype and schizophrenia. Schizophr Bull 34:9–12

164.

Munafo MR, Thiselton DL, Clark TG, Flint J (2006) Association of the NRG1 gene and schizophrenia: a meta-analysis. Mol Psychiatry 11:539–546

165.

Murphy BL, Arnsten AF, Goldman-Rakic PS, Roth RH (1996) Increased dopamine turnover in the prefrontal cortex impairs spatial working memory performance in rats and monkeys. Proc Natl Acad Sci USA 93:1325–1329

166.

Negrete JC, Knapp WP (1986) The effects of cannabis use on the clinical condition of schizophrenics. NIDA Res Monogr 67:321–327

167.

Negrete JC, Knapp WP, Douglas DE, Smith WB (1986) Cannabis affects the severity of schizophrenic symptoms: results of a clinical survey. Psychol Med 16:515–520

168.

Okubo Y, Suhara T, Sudo Y, Toru M (1997) Possible role of dopamine D1 receptors in schizophrenia. Mol Psychiatry 2:291–292

169.

Okubo Y, Suhara T, Suzuki K, Kobayashi K, Inoue O, Terasaki O, Someya Y, Sassa T, Sudo Y, Matsushima E, Iyo M, Tateno Y, Toru M (1997) Decreased prefrontal dopamine D1 receptors in schizophrenia revealed by PET (comment). Nature 385:634–636

170.

ONDCP (2008) Marijuana: the greatest cause of illegal drug abuse. The marijuana factbook. Office of National Drug Control Policy, Executive Office of the President, Washington, DC

171.

Ozaki M, Sasner M, Yano R, Lu HS, Buonanno A (1997) Neuregulin-beta induces expression of an NMDA-receptor subunit. Nature 390:691–694

172.

Peralta V, Cuesta MJ (1992) Influence of cannabis abuse on schizophrenic psychopathology. Acta Psychiatr Scand 85:127–130

173.

Pertwee RG (1997) Pharmacology of cannabinoid CB1 and CB2 receptors. Pharmacol Ther 74:129–180

174.

Pillai A (2008) Brain-derived neurotropic factor/TrkB signaling in the pathogenesis and novel pharmacotherapy of schizophrenia. Neurosignals 16:183–193

175.

Pillay SS, Rogowska J, Kanayama G, Gruber S, Simpson N, Pope HG, Yurgelun-Todd DA (2008) Cannabis and motor function: fMRI changes following 28 days of discontinuation. Exp Clin Psychopharmacol 16:22–32

176.

Piomelli D, Beltramo M, Giuffrida A, Stella N (1998) Endogenous cannabinoid signaling. Neurobiol Dis 5:462–473

177.

Pistis M, Ferraro L, Pira L, Flore G, Tanganelli S, Gessa GL, Devoto P (2002) Delta(9)-tetrahydrocannabinol decreases extracellular GABA and increases extracellular glutamate and dopamine levels in the rat prefrontal cortex: an in vivo microdialysis study. Brain Res 948:155–158

178.

Pistis M, Porcu G, Melis M, Diana M, Gessa GL (2001) Effects of cannabinoids on prefrontal neuronal responses to ventral tegmental area stimulation. Eur J NeuroSci 14:96–102

179.

Ponce G, Hoenicka J, Rubio G, Ampuero I, Jimenez-Arriero MA, Rodriguez-Jimenez R, Palomo T, Ramos JA (2003) Association between cannabinoid receptor gene (CNR1) and childhood attention deficit/hyperactivity disorder in Spanish male alcoholic patients. Mol Psychiatry 8:466–467

180.

Pope HG Jr, Gruber AJ, Hudson JI, Cohane G, Huestis MA, Yurgelun-Todd D (2003) Early-onset cannabis use and cognitive deficits: what is the nature of the association? Drug Alcohol Depend 69:303–310

181.

Pope HG Jr, Gruber AJ, Hudson JI, Huestis MA, Yurgelun-Todd D (2001) Neuropsychological performance in long-term cannabis users. Arch Gen Psychiatry 58:909–915

182.

Pope HG Jr, Yurgelun-Todd D (1996) The residual cognitive effects of heavy marijuana use in college students. JAMA 275:521–527

183.

Ranganathan M, D'Souza DC (2006) The acute effects of cannabinoids on memory in humans: a review. Psychopharmacology (Berl) 188:425–444

184.

Rapoport JL, Addington AM, Frangou S, Psych MR (2005) The neurodevelopmental model of schizophrenia: update 2005. Mol Psychiatry 10:434–449

185.

Reilly D, Didcott P, Swift W, Hall W (1998) Long-term cannabis use: characteristics of users in an Australian rural area. Addiction 93:837–846

186.

Rice D, Barone S Jr (2000) Critical periods of vulnerability for the developing nervous system: evidence from humans and animal models. Environ Health Perspect 108(Suppl 3):511–533

187.

Robbe D, Alonso G, Duchamp F, Bockaert J, Manzoni OJ (2001) Localization and mechanisms of action of cannabinoid receptors at the glutamatergic synapses of the mouse nucleus accumbens. J Neurosci 21:109–116

188.

Robbe D, Montgomery SM, Thome A, Rueda-Orozco PE, McNaughton BL, Buzsaki G (2006) Cannabinoids reveal importance of spike timing coordination in hippocampal function. Nat Neurosci 9:1526–1533

189.

Rottanburg D, Robins AH, Ben-Arie O, Teggin A, Elk R (1982) Cannabis-associated psychosis with hypomanic features. Lancet 2:1364–1366

190.

Rubin V, Comitas L (1975) Ganja in Jamaica: a medical anthropological study of chronic marihuana use. Mouton Publishers, The Hague

191.

Rubino T, Vigano D, Premoli F, Castiglioni C, Bianchessi S, Zippel R, Parolaro D (2006) Changes in the expression of G protein-coupled receptor kinases and beta-arrestins in mouse brain during cannabinoid tolerance: a role for RAS-ERK cascade. Mol Neurobiol 33:199–213

192.

Schaub M, Fanghaenel K, Stohler R (2008) Reasons for cannabis use: patients with schizophrenia versus matched healthy controls. Aust N Z J Psychiatry 42:1060–1065

193.

Schiffman J, Nakamura B, Earleywine M, LaBrie J (2005) Symptoms of schizotypy precede cannabis use. Psychiatry Res 134:37–42

194.

Schmidt LG, Samochowiec J, Finckh U, Fiszer-Piosik E, Horodnicki J, Wendel B, Rommelspacher H, Hoehe MR (2002) Association of a CB1 cannabinoid receptor gene (CNR1) polymorphism with severe alcohol dependence. Drug Alcohol Depend 65:221–224

195.

Schneier FR, Siris SG (1987) A review of psychoactive substance use and abuse in schizophrenia. Patterns of drug choice. J Nerv Ment Dis 175:641–652

196.

Schweinsburg AD, Nagel BJ, Schweinsburg BC, Park A, Theilmann RJ, Tapert SF (2008) Abstinent adolescent marijuana users show altered fMRI response during spatial working memory. Psychiatry Res 163:40–51

197.

Seifert J, Ossege S, Emrich HM, Schneider U, Stuhrmann M (2007) No association of CNR1 gene variations with susceptibility to schizophrenia. Neurosci Lett 426:29–33

198.

Shiota S, Tochigi M, Shimada H, Ohashi J, Kasai K, Kato N, Tokunaga K, Sasaki T (2008) Association and interaction analyses of NRG1 and ERBB4 genes with schizophrenia in a Japanese population. J Hum Genet 53:929–935

199.

Shoval G, Weizman A (2005) The possible role of neurotrophins in the pathogenesis and therapy of schizophrenia. Eur Neuropsychopharmacol 15:319–329

200.

Skosnik PD, Spatz-Glenn L, Park S (2001) Cannabis use is associated with schizotypy and attentional disinhibition. Schizophr Res 48:83–92

201.

Smith DE (1968) Acute and chronic toxicity of marijuana. J Psychedelic Drugs 2:37–47

202.

Sneider JT, Pope HG Jr, Silveri MM, Simpson NS, Gruber SA, Yurgelun-Todd DA (2008) Differences in regional blood volume during a 28-day period of abstinence in chronic cannabis smokers. Eur Neuropsychopharmacol 18:612–619

203.

Solowij N (1995) Do cognitive impairments recover following cessation of cannabis use? Life Sci 56:2119–2126

204.

Solowij N, Stephens RS, Roffman RA, Babor T, Kadden R, Miller M, Christiansen K, McRee B, Vendetti J (2002) Cognitive functioning of long-term heavy cannabis users seeking treatment. JAMA 287:1123–1131

205.

Spencer DJ (1971) Cannabis-induced psychosis. Int J Addict 6:323–326

206.

Stambaugh JE Jr, McAdams J, Vreeland F (1984) Dose ranging evaluation of the antiemetic efficacy and toxicity of intramuscular levonantradol in cancer subjects with chemotherapy-induced emesis. J Clin Pharmacol 24:480–485

207.

Stefanis NC, Delespaul P, Henquet C, Bakoula C, Stefanis CN, Van Os J (2004) Early adolescent cannabis exposure and positive and negative dimensions of psychosis. Addiction 99:1333–1341

208.

Stefansson H, Sarginson J, Kong A, Yates P, Steinthorsdottir V, Gudfinnsson E, Gunnarsdottir S, Walker N, Petursson H, Crombie C, Ingason A, Gulcher JR, Stefansson K, St Clair D (2003) Association of neuregulin 1 with schizophrenia confirmed in a Scottish population. Am J Hum Genet 72:83–87

209.

Stefansson H, Sigurdsson E, Steinthorsdottir V, Bjornsdottir S, Sigmundsson T, Ghosh S, Brynjolfsson J, Gunnarsdottir S, Ivarsson O, Chou TT, Hjaltason O, Birgisdottir B, Jonsson H, Gudnadottir VG, Gudmundsdottir E, Bjornsson A, Ingvarsson B, Ingason A, Sigfusson S, Hardardottir H, Harvey RP, Lai D, Zhou M, Brunner D, Mutel V, Gonzalo A, Lemke G, Sainz J, Johannesson G, Andresson T, Gudbjartsson D, Manolescu A, Frigge ML, Gurney ME, Kong A, Gulcher JR, Petursson H, Stefansson K (2002) Neuregulin 1 and susceptibility to schizophrenia. Am J Hum Genet 71:877–892

210.

Stefansson H, Steinthorsdottir V, Thorgeirsson TE, Gulcher JR, Stefansson K (2004) Neuregulin 1 and schizophrenia. Ann Med 36:62–71

211.

Stirling J, Barkus EJ, Nabosi L, Irshad S, Roemer G, Schreudergoidheijt B, Lewis S (2008) Cannabis-induced psychotic-like experiences are predicted by high schizotypy. Confirmation of preliminary results in a large cohort. Psychopathology 41:371–378

212.

Sullivan JM (1999) Mechanisms of cannabinoid-receptor-mediated inhibition of synaptic transmission in cultured hippocampal pyramidal neurons. J Neurophysiol 82:1286–1294

213.

Takahashi KA, Castillo PE (2006) The CB1 cannabinoid receptor mediates glutamatergic synaptic suppression in the hippocampus. Neuroscience 139:795–802

214.

Talbott JA, Teague JW (1969) Marihuana psychosis. Acute toxic psychosis associated with the use of Cannabis derivatives. JAMA 210:299–302

215.

Tanda G, Pontieri FE, Di Chiara G (1997) Cannabinoid and heroin activation of mesolimbic dopamine transmission by a common mu1 opioid receptor mechanism. Science 276:2048–2050

216.

Tennant FS Jr, Groesbeck CJ (1972) Psychiatric effects of hashish. Arch Gen Psychiatry 27:133–136

217.

Thacore VR (1973) Bhang psychosis. Br J Psychiatry 123:225–229

218.

Thomas H (1996) A community survey of adverse effects of cannabis use. Drug Alcohol Depend 42:201–207

219.

Tramer MR, Carroll D, Campbell FA, Reynolds DJ, Moore RA, McQuay HJ (2001) Cannabinoids for control of chemotherapy induced nausea and vomiting: quantitative systematic review. BMJ 323:16–21

220.

Traub RD, Whittington MA, Stanford IM, Jefferys JG (1996) A mechanism for generation of long-range synchronous fast oscillations in the cortex. Nature 383:621–624

221.

Tsai SJ, Wang YC, Hong CJ (2000) Association study of a cannabinoid receptor gene (CNR1) polymorphism and schizophrenia. Psychiatr Genet 10:149–151

222.

Ujike H, Takaki M, Nakata K, Tanaka Y, Takeda T, Kodama M, Fujiwara Y, Sakai A, Kuroda S (2002) CNR1, central cannabinoid receptor gene, associated with susceptibility to hebephrenic schizophrenia. Mol Psychiatry 7:515–518

223.

Valjent E, Pages C, Rogard M, Besson MJ, Maldonado R, Caboche J (2001) Delta 9-tetrahydrocannabinol-induced MAPK/ERK and Elk-1 activation in vivo depends on dopaminergic transmission. Eur J NeuroSci 14:342–352

224.

Van Mastrigt S, Addington J, Addington D (2004) Substance misuse at presentation to an early psychosis program. Soc Psychiatry Psychiatr Epidemiol 39:69–72

225.

van Os J, Bak M, Hanssen M, Bijl RV, de Graaf R, Verdoux H (2002) Cannabis use and psychosis: a longitudinal population-based study. Am J Epidemiol 156:319–327

226.

Veen ND, Selten JP, van der Tweel I, Feller WG, Hoek HW, Kahn RS (2004) Cannabis use and age at onset of schizophrenia. Am J Psychiatry 161:501–506

227.

Veling W, Mackenbach JP, van Os J, Hoek HW (2008) Cannabis use and genetic predisposition for schizophrenia: a case-control study. Psychol Med 38:1251–1256

228.

Verdoux H, Gindre C, Sorbara F, Tournier M, Swendsen JD (2003) Effects of cannabis and psychosis vulnerability in daily life: an experience sampling test study. Psychol Med 33:23–32

229.

Volkow ND, Fowler JS, Wolf AP, Gillespi H (1991) Metabolic studies of drugs of abuse. NIDA Res Monogr 105:47–53

230.

Wang XJ, Buzsaki G (1996) Gamma oscillation by synaptic inhibition in a hippocampal interneuronal network model. J Neurosci 16:6402–6413

231.

Warnock J (1903) Insanity from hasheesh. J Ment Sci 49:96–110

232.

Watson S, Chambers D, Hobbs C, Doherty P, Graham A (2008) The endocannabinoid receptor, CB1, is required for normal axonal growth and fasciculation. Mol Cell Neurosci 38:89–97

233.

Weinberger DR (1996) On the plausibility of "the neurodevelopmental hypothesis" of schizophrenia. Neuropsychopharmacology 14:1S–11S

234.

Whittington MA, Traub RD, Jefferys JG (1995) Synchronized oscillations in interneuron networks driven by metabotropic glutamate receptor activation (see comment). Nature 373:612–615

235.

Williams JH, Wellman NA, Rawlins JN (1996) Cannabis use correlates with schizotypy in healthy people. Addiction 91:869–877

236.

Wilson RI, Nicoll RA (2002) Endocannabinoid signaling in the brain. Science 296:678–682

237.

Yang CR, Seamans JK, Gorelova N (1999) Developing a neuronal model for the pathophysiology of schizophrenia based on the nature of electrophysiological actions of dopamine in the prefrontal cortex. Neuropsychopharmacology 21:161–194

238.

Zahrt J, Taylor JR, Mathew RG, Arnsten AF (1997) Supranormal stimulation of D1 dopamine receptors in the rodent prefrontal cortex impairs spatial working memory performance. J Neurosci 17:8528–8535

239.

Zammit S, Allebeck P, Andreasson S, Lundberg I, Lewis G (2002) Self reported cannabis use as a risk factor for schizophrenia in Swedish conscripts of 1969: historical cohort study (comment). BMJ 325:1199

240.

Zammit S, Spurlock G, Williams H, Norton N, Williams N, O'Donovan MC, Owen MJ (2007) Genotype effects of CHRNA7, CNR1 and COMT in schizophrenia: interactions with tobacco and cannabis use. Br J Psychiatry 191:402–407

241.

Zhang PW, Ishiguro H, Ohtsuki T, Hess J, Carillo F, Walther D, Onaivi ES, Arinami T, Uhl GR (2004) Human cannabinoid receptor 1: 5' exons, candidate regulatory regions, polymorphisms, haplotypes and association with polysubstance abuse. Mol Psychiatry 9:916–931

242.

Zuardi AW, Hallak JE, Dursun SM, Morais SL, Sanches RF, Musty RE, Crippa JA (2006) Cannabidiol monotherapy for treatment-resistant schizophrenia. J Psychopharmacol 20:683–686
About this article
Cite this article
D'Souza, D.C., Sewell, R.A. & Ranganathan, M. Cannabis and psychosis/schizophrenia: human studies. Eur Arch Psychiatry Clin Neurosci 259, 413–431 (2009). https://doi.org/10.1007/s00406-009-0024-2
Received:

Accepted:

Published:

Issue Date:
Keywords
Cannabis

Cannabinoids

THC

Psychosis

Schizophrenia

Cognition