Abstract
Benign paroxysmal positional vertigo (BPPV) is the most common type of vertigo, caused by otoconia falling from the utricle into a semicircular canal (SCC). After successful repositioning maneuvers residual dizziness (RD) has been described and several reasons are used to explain RD. It can last for only a few days or weeks, but also much longer. We present a patient with a severe traumatic loss of otoconia from both maculae utriculi and a persistent imbalance more than 9 years. We think that the loss of otoconia from the utricular and probably also saccular macula induced a sudden reduction of her ability to sense gravity thus logically explaining her symptoms. We show the vestibular test results also supporting our hypothesis and we extrapolate this support to other forms of so far unexplained dizziness especially increasing imbalance with aging. We also discuss the normal c- and oVEMP indicating intact haircell function and supporting our hypothesis of isolated otoconial loss as the major cause for imbalance.
Access options
Buy single article
Instant access to the full article PDF.
US$ 39.95
Tax calculation will be finalised during checkout.
Subscribe to journal
Immediate online access to all issues from 2019. Subscription will auto renew annually.
US$ 119
Tax calculation will be finalised during checkout.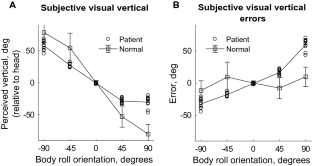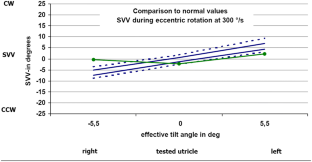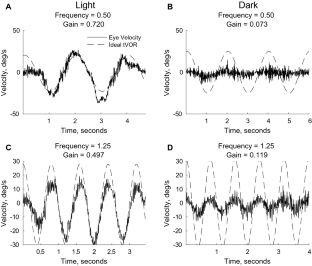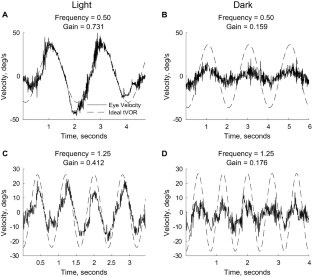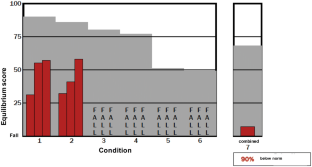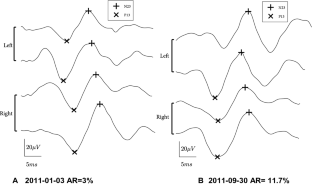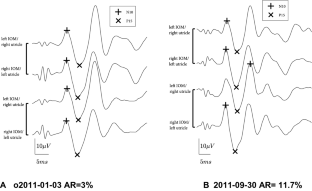 References
1.

Fife TD, Giza C (2013) Posttraumatic vertigo and dizziness. Semin Neurol 33:238–243

2.

Seok JI, Lee HM, Yoo JH, Lee DK (2008) Residual dizziness after successful repositioning treatment in patients with BPPV. J Clin Neurol 4(3):107–110

3.

Teggi R, Leone G, Bondi S et al (2011) Residual dizziness after successful repositioning maneuvers for idiopathic benign paroxysmal positional vertigo in the elderly. Eur Arch Otorhinolaryngol 268:507–511

4.

Hegemann SCA, Bockisch CJ (2019) Otoconial loss or lack of otoconia—an overlooked or ignored diagnosis of balance deficits. Med Hypotheses 128:17–20

5.

Hegemann SCA, Ernst A, Basta D, Bockisch CJ (2018) Otoconial loss a new important diagnosis—explanation for residual dizziness and chronic imbalance oral presentation. 16–4, 30th Bárány Society Meeting. J Vestib Res 28:55–56

6.

Tarnutzer AA, Bertolini G, Bockisch CJ, Straumann D, Marti S (2013) Modulation of internal estimates of gravity during and after prolonged roll-tilts. PLoS ONE 8(10):e78079. https://doi.org/10.1371/journal.pone.0078079

7.

Clarke AH, Schönfeld U, Hamann C, Scherer H (2001) Measuring unilateral otolith function via the otolith-ocular response and the subjective visual vertical. Acta Otolaryngol Suppl 545:84–87

8.

Winter L, Kruger TH, Laurens J, Engler H, Schedlowski M, Straumann D, Wollmer MA (2012) Vestibular stimulation on a motion-simulator impacts on mood states. Front Psychol 3:499. https://doi.org/10.3389/fpsyg.2012.00499

9.

Ramat S, Zee DS (2003) Ocular motor responses to abrupt interaural translation in normal humans. J Neurophysiol 90:887–902

10.

Ramat S, Straumann D, Zee DS (2005) The interaural translational VOR: suppression, enhancement and cognitive control. J Neurophysiol 94:2391–2402

11.

Liao K, Walker MF, Joshi A, Reschke M, Leigh RJ (2008) Vestibulo-ocular responses to vertical translation in normal human subjects. Exp Brain Res 185:553–562

12.

Liao K, Walker MF, Joshi A, Reschke M, Strupp M, Leigh RJ (2009) The human vertical translational vestibulo-ocular reflex. Normal and abnormal responses. Ann NY Acad Sci 1164:68–75

13.

Ash LM, Ibrahim M, Schipper MJ, Mukherji SK (2010) The utricular macula qualitative and quantitative analysis using 3-T imaging. J Comput Assist Tomogr 34(1):93–97

14.

Valko Y, Hegemann SC, Weber KP, Straumann D, Bockisch CJ (2011) Relative diagnostic value of ocular vestibular evoked potentials and the subjective visual vertical during tilt and eccentric rotation. Clin Neurophysiol 122(2):398–404

15.

Liu H (2012) Presentation and outcome of post-traumatic benign paroxysmal positional vertigo. Acta Otolaryngol 132(8):803–806

16.

Mallinson A, Longridge T (1998) Dizziness from whiplash and head injury: differences between whiplash and head injury. Am J Otol 6:814–818

17.

Rieke CC (2008) Symptoms of imbalance associated with cervical spine pathology. Independent Studies and Capstones. Paper 293. Doctoral thesis. Program in Audiology and Communication Sciences, Washington University School of Medicine. https://digitalcommons.wustl.edu/pacs_capstones/293

18.

Colebatch JG, Halmagyi GM (1992) Vestibular evoked potentials in human neck muscles before and after unilateral vestibular deafferentation. Neurology 42(8):1635–1636

19.

Rosengren SM, McAngus Todd NP, Colebatch JG (2005) Vestibular-evoked extraocular potentials produced by stimulation with bone-conducted sound. Clin Neurophysiol 116(8):1938–1948

20.

Curthoys IS, Vulovic V, Burgess AM, Cornell ED, Mezey LE, Macdougall HG, Manzari L, McGarvie LA (2011) The basis for using bone-conducted vibration or air-conducted sound to test otolithic function. Ann NY Acad Sci 1233:231–241

21.

Xu H, Liang FY, Chen L, Song XC, Thong JF, Zhang QQ, Sun Y (2016) Evaluation of the utricular and saccular function using oVEMPs and cVEMPs in BPPV patients. Otolaryngol Head Neck Surg 9(45):12

22.

Igarashi M, Saito R, Mizukoshi K, Alford BR (1993) Otoconia in young and elderly persons: a temporal bone study. Acta Otolaryngol Suppl 504:26–29
Ethics declarations
Conflict of interest
The authors declare that they have no conflict of interests.
Additional information
Publisher's Note
Springer Nature remains neutral with regard to jurisdictional claims in published maps and institutional affiliations.
The original version of this article was revised due to second and third author's first and last names were swapped. The names are corrected in this version.
Electronic supplementary material
Below is the link to the electronic supplementary material.
MRI slices in the coronar plane through the inner ear showing the utricular macula in 5 slices from consecutive anterior to posterior positions. The utricular maculae measured in T2 Space ZOOMIt on the right side is 2.0 x 1.7 x 1.2 mm (AP, TV, CC) and on the left side 2.0 x 1.8 x 1.1 mm. B MRI slice in the midmodiolar axial plane. Arrows in A & B point to the utricular maculae.
About this article
Cite this article
Hegemann, S.C.A., Weisstanner, C., Ernst, A. et al. Constant severe imbalance following traumatic otoconial loss: a new explanation of residual dizziness. Eur Arch Otorhinolaryngol 277, 2427–2435 (2020). https://doi.org/10.1007/s00405-020-05926-8
Received:

Accepted:

Published:

Issue Date:
Keywords
Otoconia

cVEMP

oVEMP

Residual dizziness

Trauma

BPPV

Aging

Imbalance