Abstract
Purpose
Ménière's disease (MD) is an inner ear disorder of unknown etiology, whose pathological substrate is the endolymphatic hydrops. Different treatments have been proposed; however, evidence of their effectiveness is lacking. The aim of this study was to evaluate by a questionnaire which medical and surgical treatments are used in Italy for the treatment of MD and to compare them with those proposed in other countries.
Methods
An electronic questionnaire of 40 questions was formulated and sent to Italian otolaryngologist (ENT) divided into two groups: Group 1 ("generalists" 60.8%) and Group 2 ("neurotologist- NO" 39.2%).
Results
One hundred and twenty five ENT replied. Treatment of the acute phase, apart from symptomatics, was based on diuretics that are prescribed by 83.5% of respondents, steroids, prescribed by 66.7%, and vasodilators, prescribed by 22%. In the intercritical phase, 87.2% of respondents recommended low-salt diet, 78.4% of respondents prescribed betahistine, and 52.8% diuretics. Statistical analysis did not show correlation neither with the declared specialization nor with the number of patients treated. In case of failure of medical treatment, IT gentamicin was suggested by 48.8% of the respondents and IT steroids by 40.8%. Statistical analysis showed that generalists prefer IT steroids and NO IT gentamicin (p 0.019). In case of failure of both medical treatment and IT treatment, vestibular neurectomy was indicated by 58.4% of the respondents, 6.4% indicated endolymphatic sac surgery, and 2.4% surgical labyrinthectomy.
Conclusion
In Italy, the treatment of MD stand on a gradual approach that starts from the dietary-behavioral changes and a pharmacological therapy based on betahistine. In refractory cases, IT treatment initially with steroids and, therefore, with gentamicin allows the control in vertigo in the majority of cases. In case of failure of IT treatment, VNS is the surgery of choice.
This is a preview of subscription content, log in to check access.
Access options
Buy single article
Instant access to the full article PDF.
US$ 39.95
Price includes VAT for USA
Subscribe to journal
Immediate online access to all issues from 2019. Subscription will auto renew annually.
US$ 199
This is the net price. Taxes to be calculated in checkout.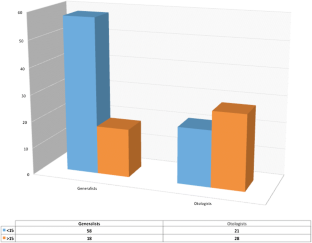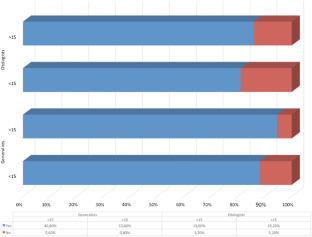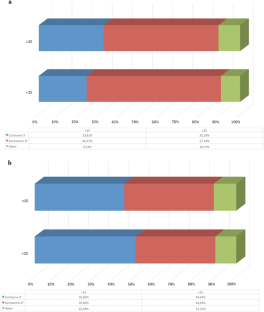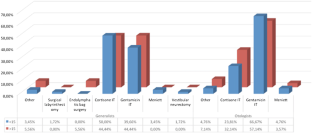 References
1.

Committee on Hearing and Equilibrium (1995) Guidelines for the diagnosis and evaluation of therapy in Ménière's disease. Otolaryngol Head Neck Surg 113:181–185

2.

Tyrrell JS, Whinney DJ, Ukoumunne OC, Fleming LE, Osborne NJ (2014) Prevalence, associated factors, and comorbid conditions for Menière's disease. Ear Hear 35:e162–e169

3.

Harris JP, Alexander TH (2010) Current-day prevalence of Menière's syndrome. Audiol Neurootol 15:318–322

4.

Celestino D, Ralli G (1991) Incidence of Ménière's disease in Italy. Am J Otol 12(2):135–138

5.

Minor LB, Schessel DA, Carey JP (2004) Ménière's disease. Curr Opin Neurol 17(1):9–16

6.

Morrison AW, Jhonson KJ (2002) Genetics (molecular biology) and Ménière's disease. Otolaryngol Clin N Am 35(3):497–516

7.

House JW, Doherty JK, Fisher LM, Derebery MJ, Berliner KI (2006) Menière's disease: prevalence of contralateral ear involvement. Otol Neurotol 27:355–361

8.

Huppert D, Strupp M, Brandt T (2010) Long-term course of Menière's disease revisited. Acta Otolaryngol 130:644–651

9.

Lopez-Escamez JA, Carey J, Chung WH, Goebel JA, Magnusson M, Mandalà M, Newman-Toker DE, Strupp M, Suzuki M, Trabalzini F, Bisdorff A, Classification Committee of the Barany Society; Japan Society for Equilibrium Research; European Academy of Otology, and Neurotology (EAONO); Equilibrium Committee of the American Academy of Otolaryngology-Head, and Neck Surgery (AAO-HNS); Korean Balance Society (2015) Diagnostic criteria for Menière's disease. J Vestib Res 25(1):1–7

10.

Goebel JA (2016) 2015 equilibrium Committee amendement to the 1995's AAO-HNS guidelines for the definition of Menière's disease. Otolaryngol Head Neck Surg 154(3):403–404

11.

Nakashima T, Pyykkö I, Arroll MA, Casselbrant ML, Foster CA, Manzoor NF, Megerian CA, Naganawa S, Young YH (2016) Menière's disease. Nat Rev Dis Primers 2:16028

12.

Nevoux J, Barbara M, Dornhoffer J, Gibson W, Kitahara T, Darrouzet V (2018) International consensus (ICON) on treatment of Menière's disease. Euro Ann Otorhinolaryngol Head Neck Dis 135:S29–S32

13.

Smith WK, Sankar V, Pfleiderer AG (2005) A national survey amongst UK otolaryngologists regarding the treatment of Menière's disease. J Laryngol Otol 119:102–105

14.

Clyde JW, Oberman BS, Isildak H (2017) Current Management Practices in Menière's Disease. Otol Neurotol 38:159–167

15.

Klockhoff I, Lindblom U (1966) Endolymphatic hydrops revealed by glycerol test preliminary report. Acta Otolaryngol. 61(5):459–462

16.

Angelborg C, Klockhoff I, Larsen HC, Stahle J (1982) Hyperosmotic solutions and hearing Menière's disease. Am J Otol 3(3):200–202

17.

Rosenbaum A, Winter M (2018) Are diuretics effective for Ménière`s disease? Medwave 18(2):e7188

18.

Crowson MG, Patki A, Tucci DL (2016) A systematic review of diuretics in the medical management of Ménière's disease. Otolaryngol Head Neck Surg 154(5):824–834

19.

Adrion C, Fischer CS, Wagner J, Gürkov R, Mansmann U, Strupp M, BEMED Study Group (2016) Efficacy and safety of betahistine treatment in patients with Menière's disease: primary results of a long term, multicentre, double blind, randomised, placebo controlled, dose defining trial (BEMED trial). BMJ 352:6816

20.

Casani AP, Navari E, Guidetti G, Lacour M (2018) Good clinical approach: Delphi Consensus for the use of Betahistine in Menière's disease. Int J Otolaryngol 2018:5359208

21.

Teggi R, Gatti O, Sykopetrites V, Quaglieri S, Benazzo M, Bussi M (2014) Association of cinnarizine and betahistine in prophylactic therapy for Ménière's disease with and without migraine. Acta Otorhinolaryngol Ital 34(5):349–353

22.

Albera R, Ciuffolotti R, Di Cicco M, De Benedittis G, Grazioli I, Melzi G, Mira E, Pallestrini E, Passali D, Serra A, Vicini C (2003) Double-blind, randomized, multicenter study comparing the effect of betahistine and flunarizine on the dizziness handicap in patients with recurrent vestibular vertigo. Acta Otolaryngol 123(5):588–593

23.

Fraysse B, Bebear JP, Dubreuil C, Berges C, Dauman R (1991) Betahistine dihydrochloride versus flunarizine. A double-blind study on recurrent vertigo with or without cochlear syndrome typical of Menière's disease. Acta Otolaryngol Suppl 490:1–10

24.

Novotný M, Kostrica R (2002) Fixed combination of cinnarizine and dimenhydrinate versus betahistine dimesylate in the treatment of Ménière's disease: a randomized, double-blind, parallel group clinical study. Int Tinnitus J 8(2):115–123

25.

Itoh A, Sakata E (1991) Treatment of vestibular disorders. Acta Otolaryngol Suppl 481:617–623

26.

Patel M (2017) Intratympanic corticosteroids in Menière's disease: a mini-review. J Otol 12:117–124

27.

Lange G (1977) The intratympanic treatment of Menière's disease with ototoxic antibiotics A follow-up study of 55 cases (author's transl). Laryngol Rhinol Otol (Stuttg) 56(5):409–414

28.

Syed MI, Ilan O, Nassar J, Rutka JA (2015) Intratympanic therapy in Menière's syndrome or disease: up to date evidence for clinical practice. Clin Otolaryngol 40(6):682–690

29.

Quaranta A, Scaringi A, Aloidi A, Quaranta N, Salonna I (2001) Intratympanic therapy for Ménière's disease: effect of administration of low concentration of gentamicin. Acta Otolaryngol 121(3):387–392

30.

Chia SH, Gamst AC, Anderson JP, Harris JP (2004) Intratympanic gentamicin therapy for Ménière's disease: a meta-analysis. Otol Neurotol 25(4):544–552

31.

Pullens B, Verschuur HP, van Benthem PP (2013) Surgery for Ménière's disease. Cochrane Database Syst Rev. https://doi.org/10.1002/14651858.CD005395.pub3

32.

Sood AJ, Lambert PR, Nguyen SA, Meyer TA (2014) Endolymphatic sac surgery for Ménière's disease: a systematic review and meta-analysis. Otol Neurotol 35(6):1033–1045

33.

Quaranta A, Marini F, Sallustio V (1998) Long-term outcome of Ménière's disease: endolymphatic mastoid shunt versus natural history. Audiol Neurootol 3(1):54–60

34.

Hillman TA, Chen DA, Arriaga MA (2004) Vestibular nerve section versus intratympanic gentamicin for Menière's disease. Laryngoscope 114(2):216–222
Ethics declarations
Conflict of interest
No conflict of interests of any of the authors.
Human and animal rights statement
This article does not contain any studies with human participants performed by any of the authors.
Additional information
Publisher's Note
Springer Nature remains neutral with regard to jurisdictional claims in published maps and institutional affiliations.
About this article
Cite this article
Quaranta, N., Picciotti, P., Porro, G. et al. Therapeutic strategies in the treatment of Menière's disease: the Italian experience. Eur Arch Otorhinolaryngol 276, 1943–1950 (2019). https://doi.org/10.1007/s00405-019-05423-7
Received:

Accepted:

Published:

Issue Date:
Keywords
Menière

Questionnaire

Medical therapy

Surgery