Abstract
The aims of this study are to determine the prevalence of position dependency in non-apneic snorers, as defined by the American Academy of Sleep Medicine (AASM) guidelines, and to investigate the influence of various factors such as BMI, neck circumference, age, gender, and sleep efficiency on sleeping position. A cohort of consecutive patients was screened for complaints of excessive snoring or symptoms suspicious for sleep disordered breathing. Overnight polysomnographic data were collected and non-apneic snorers who met all the inclusion criteria were selected for statistical analysis. To assess position-dependent snoring, the snore index (total snores/h) was used. Supine-dependent patients were defined as having a supine snore index higher than their total non-supine snore index. 76 patients were eligible for statistical analysis. Prevalence of position dependency in non-apneic snorers was 65.8 % (p < 0.008). A stepwise regression showed that only BMI had a significant effect (p < 0.003) on the supine snore index. This is the first study that uses the AASM guidelines to accurately define non-apneic snorers (AHI < 5) and provides scientific evidence that the majority of non-apneic snorers are supine dependent. Furthermore, these results show that non-apneic snorers with a higher BMI snore more frequently in supine position. The use of sleep position therapy therefore, has the potential to play a significant role in improving snoring and its associated physical and psychosocial health outcomes in this population.
This is a preview of subscription content, log in to check access.
Access options
Buy single article
Instant access to the full article PDF.
US$ 39.95
Price includes VAT for USA
Subscribe to journal
Immediate online access to all issues from 2019. Subscription will auto renew annually.
US$ 199
This is the net price. Taxes to be calculated in checkout.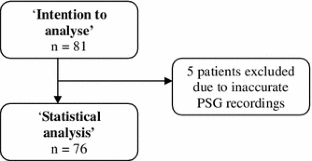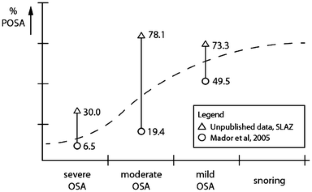 References
1.

Koutsourelakis I, Perraki E, Zakynthinos G, Minaritzoglou A, Vagiakis E, Zakynthinos S (2012) Clinical and polysomnographic determinants of snoring. J Sleep Res 21(6):693–699

2.

Wilson K, Stoohs RA, Mulrooney TF, Johnson LJ, Guilleminault C, Huang Z (1999) The snoring spectrum: acoustic assessment of snoring sound intensity in 1,139 individuals undergoing polysomnography. Chest 115(3):762–770

3.

Braver HM, Block AJ, Perri MG (1995) Treatment for snoring. Combined weight loss, sleeping on side, and nasal spray. Chest 107(5):1283–1288

4.

American Academy of Sleep Medicine (2005) International classification of sleep disorders: diagnostic and coding manual (2nd.edn). Westchester

5.

Nakano H, Ikeda T, Hayashi M, Ohshima E, Onizuka A (2003) Effects of body position on snoring in apneic and non-apneic snorers. Sleep 26(2):169–172

6.

Fiz JA, Jane R, Sola-Soler J, Abad J, Garcia MA, Morera J (2010) Continuous analysis and monitoring of snores and their relationship to the apnea-hypopnea index. Laryngoscope 120(4):854–862

7.

Beninati W, Harris CD, Herold DL, Shepard JW Jr (1999) The effect of snoring and obstructive sleep apnea on the sleep quality of bed partners. Mayo Clin Proc 74(10):955–958

8.

Armstrong MW, Wallace CL, Marais J (1999) The effect of surgery upon the quality of life in snoring patients and their partners: a between-subjects case-controlled trial. Clin Otolaryngol Allied Sci 24(6):510–522

9.

Brockmann PE, Urschitz MS, Schlaud M, Poets CF (2012) Primary snoring in school children: prevalence and neurocognitive impairments. Sleep Breath 16(1):23–29

10.

Cartwright RD, Diaz F, Lloyd S (1991) The effects of sleep posture and sleep stage on apnea frequency. Sleep 14(4):351–353

11.

Cartwright RD (1984) Effect of sleep position on sleep apnea severity. Sleep 7(2):110–114

12.

Oksenberg A, Silverberg DS, Arons E, Radwan H (1997) Positional vs non-positional obstructive sleep apnea patients: anthropomorphic, nocturnal polysomnographic, and multiple sleep latency test data. Chest 112(3):629–639

13.

Oksenberg A, Silverberg DS (1998) The effect of body posture on sleep-related breathing disorders: facts and therapeutic implications. Sleep Med Rev 2(3):139–162

14.

Richard W, Kox D, den Herder C, Laman M, van Tinteren H, de Vries N (2006) The role of sleep position in obstructive sleep apnea syndrome. Eur Arch Otorhinolaryngol 263(10):946–950

15.

Mador MJ, Kufel TJ, Magalang UJ, Rajesh SK, Watwe V, Grant BJ (2005) Prevalence of positional sleep apnea in patients undergoing polysomnography. Chest 128(4):2130–2137

16.

Hoffstein V (1996) Snoring. Chest 109(1):201–222

17.

van Maanen JP, Richard W, Van Kesteren ER, Ravesloot MJL, Laman DM, Hilgevoord AA, de Vries N (2012) Evaluation of a new simple treatment for positional sleep apnoea patients. J Sleep Res 21(3):322–329

18.

Ravesloot, M. J. L, van Maanen, J. P., Dun, L., and de Vries N. (2012) The undervalued potential of positional therapy in position-dependent snoring and obstructive sleep apnea-a review of the literature. Sleep Breath. PMID: 22441662

19.

Itasaka Y, Miyazaki S, Ishikawa K, Togawa K (2000) The influence of sleep position and obesity on sleep apnea. Psychiatry Clin Neurosci 54(3):340–341

20.

Choi JH, Park YW, Hong JH, Kim SJ, Park DS, Miyazaki S, Lee SH, Shin C, Lee JB (2009) Efficacy study of a vest-type device for positional therapy in position dependent snorers. Sleep and biological rhythms 7:181–187

21.

Cartwright RD, Lloyd S, Lilie J, Kravitz H (1985) Sleep position training as treatment for sleep apnea syndrome: a preliminary study. Sleep 8(2):87–94

22.

Maurer JT, Stuck BA, Hein G, Verse T, Hörmann K (2003) Treatment of obstructive sleep apnea with a new vest preventing the supine position. Dtsch Med Wochenschr 128(3):71–75

23.

Wenzel S, Smith E, Leiacker R, Fischer Y (2007) Efficacy and longterm compliance of the vest preventing the supine position in patients with obstructive sleep apnea. Laryngorhinootologie 86(8):579–583

24.

Cartwright R, Ristanovic R, Diaz F, Caldarelli D, Alder G (1991) A comparative study of treatments for positional sleep apnea. Sleep 14(6):546–552

25.

Jokic R, Klimaszewski A, Crossley M, Sridhar G, Fitzpatrick MF (1999) Positional treatment vs continuous positive airway pressure in patients with positional obstructive sleep apnea syndrome. Chest 115(3):771–781

26.

Permut I, az-Abad M, Chatila W, Crocetti J, Gaughan JP, D'Alonzo GE, Krachman SL (2010) Comparison of positional therapy to CPAP in patients with positional obstructive sleep apnea. J Clin Sleep Med 6(3):238–243

27.

Skinner MA, Kingshott RN, Filsell S, Taylor DR (2008) Efficacy of the 'tennis ball technique' versus nCPAP in the management of position-dependent obstructive sleep apnoea syndrome. Respirology 13(5):708–715

28.

Oksenberg A, Silverberg D, Offenbach D, Arons E (2006) Positional therapy for obstructive sleep apnea patients: A 6-month follow-up study. Laryngoscope 116(11):1995–2000

29.

Bignold JJ, Ans-Costi G, Goldsworthy MR, Robertson CA, McEvoy D, Catcheside PG, Mercer JD (2009) Poor long-term patient compliance with the tennis ball technique for treating positional obstructive sleep apnea. J Clin Sleep Med 5(5):428–430

30.

van Maanen JP, Meester K, Dun L, Koutsourelakis I, Witte B, Laman DM, Hilgevoord AAJ, de Vries N (2012) The sleep position trainer: a new treatment for positional obstructive sleep apnoea. Sleep Breath. PMID: 22927107
Acknowledgments
The authors wish to thank Ellen Beekman and Eduard van Giesen from the Clinical Neurophysiology and Noera Kieviet, resident in Epidemiology St Lucas Andreas Hospital, for providing access to data and guidance of writing the manuscript and statistical analysis.
Conflict of interest
N de Vries is member of the Medical advisory board of MSD, ReVent Medical and NightBalance, is investigator for Inspire, has had honoraria payments from MSD, is consultant for Philips and has stock options in ReVent Medical. None of the other authors has any financial support or conflict of interest to disclose.
About this article
Cite this article
Benoist, L.B.L., Morong, S., van Maanen, J.P. et al. Evaluation of position dependency in non-apneic snorers. Eur Arch Otorhinolaryngol 271, 189–194 (2014). https://doi.org/10.1007/s00405-013-2570-5
Received:

Accepted:

Published:

Issue Date:
Keywords
Habitual snoring

Position dependency

Non-apneic snorers

Polysomnography

Positional therapy