Abstract
CS gas (o-chlorobenzylidenemalononitrile) is one of the most commonly used riot agents. It can create excessive tearing, conjunctivitis, uncontrolled blinking (blepharospasm) and a sensation of burning and pain at initial exposure. Pulmonary edema (ARDS) and/or diffuse airway lesions on human would be lethal after CS inhalation. We report a case with acute laryngeal and bronchial obstruction due to vocal cord edema and extensive crusting at glottic level, trachea and bronchi. The CS gas was sprayed in a 6 × 6 m2 closed room, and she was exposed to increased concentration of the gas for 10 s. Surprisingly, her initial symptoms were raised 21 days after CS spray exposure.
Access options
Buy single article
Instant access to the full article PDF.
US$ 39.95
Tax calculation will be finalised during checkout.
Subscribe to journal
Immediate online access to all issues from 2019. Subscription will auto renew annually.
US$ 119
Tax calculation will be finalised during checkout.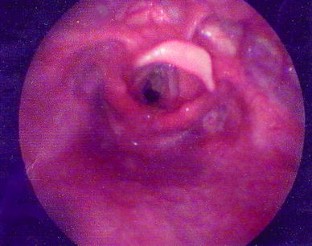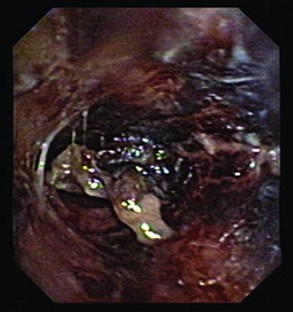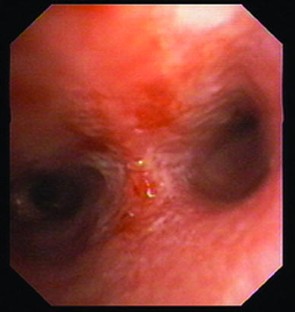 References
1.

Salem H, Olajos EJ, Katz SA (2001) Riot-control agents. In: Somani SM, Romano JA Jr (eds) Chemical warfare agents: toxicity at low levels. CRC Press LLC, Danvers, pp 321–372

2.

Hill AR, Silverberg NB, Mayorga D et al (2000) Medical hazards of the tear gas CS: a case persistent, multisystem, hypersensitivity reaction and review of the literature. Medicine 79:234–240

3.

Anderson PJ, Lau GSN, Taylor WRJ et al (1996) Acute effects of the potent lacrimator o-chlorobenzylidene malononitrile (CS) tear gas. Hum Exp Toxicol 15:461–465

4.

National Poisons Information Service (London), March 1996 [News Sheet]

5.

Karagama YG, Newton JR, Newbegin CJR (2003) Short-term and long-term physical effects of exposure to CS spray. J R Soc Med 96:172–174

6.

Bothe M, Ronzitti N, Rosas A (eds) (1998) The new chemical weapons convention—implementation and prospects. Kluwer Law International, The Hague, p 17

7.

Cotes JE, Dabbs JM, Evans MR et al (1972) Effect of CS aerosol upon lung gas transfer and alveolar volume in healthy men. Q J Exp Physiol 57:199–206
About this article
Cite this article
Karaman, E., Erturan, S., Duman, C. et al. Acute laryngeal and bronchial obstruction after CS (o-chlorobenzylidenemalononitrile) gas inhalation. Eur Arch Otorhinolaryngol 266, 301–304 (2009). https://doi.org/10.1007/s00405-008-0653-5
Received:

Accepted:

Published:

Issue Date:
Keywords
CS gas (o-chlorobenzylidenemalononitrile)

Laryngeal obstruction

Bronchial obstruction