Abstract
In a prospective pilot study, we assessed the efficacy and safety of dissolvable nasal packs (Sinu-knit) for control of post-operative bleeding in patients undergoing endoscopic sinus surgery (ESS), as well as potential complications of this novel packing material and patients' satisfaction with the dissolvable nasal packs. The patients included were considered suitable for a day-case procedure. We excluded subjects under 16-year-old, as well as patients on warfarin or with any coexisting medical or social reasons rendering them unsuitable for a day-case procedure. The main outcome measures were: readmission rate, postoperative bleeding rate, any other postoperative complications and patient satisfaction survey (including management as a day case and views about the packs). Fifteen patients fulfilled our criteria and were enrolled in this study (between March and August 2005). Fourteen patients were able to go home on the same day. One patient stayed overnight because of vomiting. All operations were performed by the same surgeon and the same anaesthetist. There were no readmissions due to postoperative bleeding. All patients were followed up with rigid video-nasendoscopy weekly for three weeks with further reviews at 6 weeks, 3 months and a final follow-up 6 months postoperatively. No postoperative adhesions were seen on nasendoscopy up to 6 months postoperatively. Dissolvable packs appear to be safe and effective and can be used for day case sinus surgery. There is no need for packing removal, thus greater patients' satisfaction.
This is a preview of subscription content, log in to check access.
Access options
Buy single article
Instant access to the full article PDF.
US$ 39.95
Price includes VAT for USA
Subscribe to journal
Immediate online access to all issues from 2019. Subscription will auto renew annually.
US$ 199
This is the net price. Taxes to be calculated in checkout.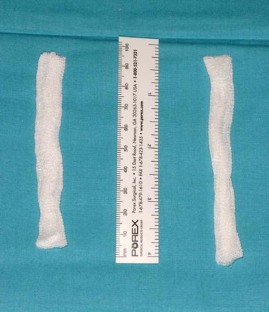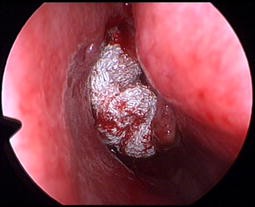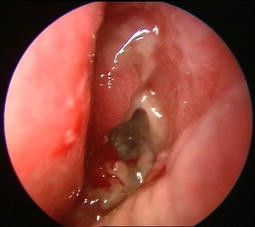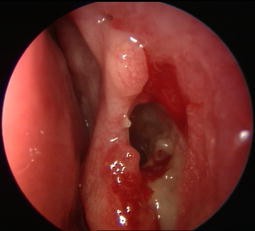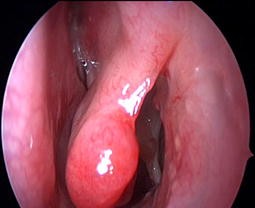 References
1.

Shinkwin CA, Beasley N, Simo R, Rushton L, Jones NS (1996) Evaluation of Surgicel Nu-knit, Merocel and Vasolene gauze nasal packs: a randomized trial. Rhinology 34(1):41–3

2.

Genc E, Ergin NT, Bilezikci B (2004) Comparison of suture and nasal packing in rabbit noses. Laryngoscope 114(4):639–45

3.

Rajapaksa SP, Cowin A, Adams D, Wormald PJ (2005) The effect of a hyaluronic acid-based nasal pack on mucosal healing in a sheep model of sinusitis. Am J Rhinol. 19(6):572–6

4.

Jameson M, Gross CW, Kountakis SE (2006) FloSeal use in endoscopic sinus surgery: effect on postoperative bleeding and synechiae formation. Am J Otolaryngol. 27(2):86–90

5.

Brown PM, Fowler S, Ryan R, Rivron R (1998) ENT day surgery in England and Wales—an audit by the Royal College of Surgeons (Eng.) Comparative Audit Service. J Laryngol Otol 112(2):161–5

6.

von Schoenberg M, Robinson P, Ryan R (1993) Nasal packing after routine nasal surgery—is it justified? J Laryngol Otol 107(10):902–5

7.

Watson MG, Campbell JB, Shenoi PM (1989) Nasal surgery: does the type of nasal pack influence the results? Rhinology 27(2):105–11

8.

Weber R, Hochapfel F, Draf W (2000) Packing and stents in endonasal surgery. Rhinology 38:49–62

9.

Chandra RK, Conley DB, Haines GK 3rd, Kern RC (2005) Long-term effects of FloSeal packing after endoscopic sinus surgery. Am J Rhinol 19(3):240–3
Appendix
Appendix
Management as a day-case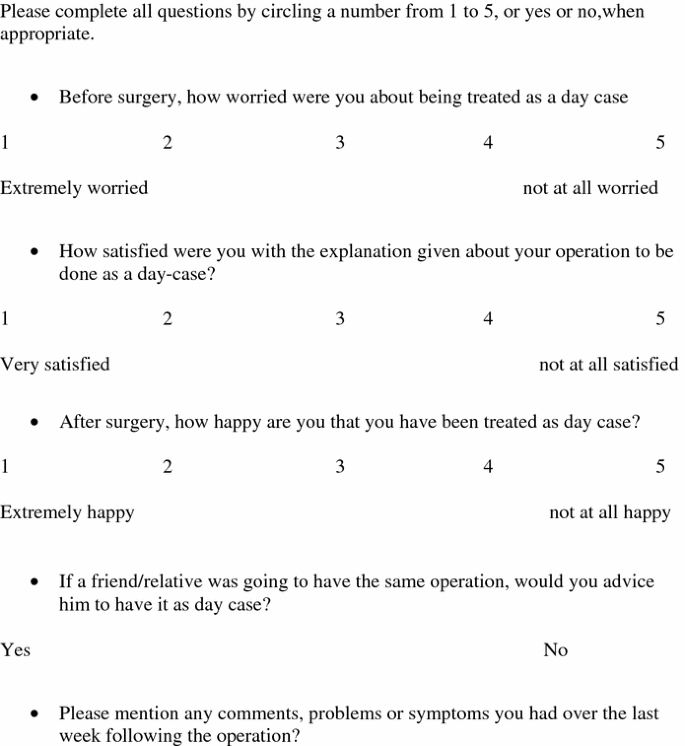 About this article
Cite this article
Karkos, P.D., Thinakararajan, T., Goodyear, P. et al. Day-case endoscopic sinus surgery using dissolvable haemostatic nasal packs: a pilot study. Eur Arch Otorhinolaryngol 264, 1171–1174 (2007). https://doi.org/10.1007/s00405-007-0338-5
Received:

Accepted:

Published:

Issue Date:
Keywords
Endoscopic sinus surgery

Dissolvable

Nasal packs

Day case