Abstract
The use of cartilage as a grafting material has been advocated in cases at high risk for failure, such as subtotal perforations, adhesive processes, tympanosclerosis and residual defects after primary tympanoplasties. The cartilage palisade technique, in which the TM is fully reconstructed with palisade-shaped cartilage pieces, was first described by Heermann. Cartilage material has been critized because of concerns regarding hearing results, however, large cartilage plates with thicknesses ≤0.5 mm have been suggested as an acceptable comprise and the graft take of this technique has been reported to be excellent. The purpose of this study was to compare the graft take rates and hearing results of primary type I cartilage tympanoplasty operations with palisade technique with those of primary tympanoplasty using temporalis fascia in a homogenous group of patients. Study design: retrospective chart review. Setting: tertiary medical center. The study population included 51 patients who were operated between January 2000 and 2006 at the Department of Otorhinolaryngology of Ataturk Training and Research Hospital, Izmir, Turkey. Primary tympanoplasty cases with pure subtotal perforations (perforation >50% of the whole TM area), intact ossicular chain, at least more than 1 month dry period and normal middle ear mucosa were included in the study. Palisade cartilage tympanoplasty group included 23 cases, whereas 28 patients were were in the fascia group. Intervention: therapeutic. Graft take rates were noted in 51 patients and pre- and post operative audiograms were compared using the chi-square test with Yates' continuity correction, Fisher's exact test, t test and repeated measures ANOVA. Graft take was achieved in 22 patients (95.7%) in palisade cartilage group and in 21 patients (75%) in temporalis fascia group (P = 0.059). Mean speech reception treshold, air–bone gap and pure-tone average scores comparing the gain between both techniques showed no significant changes in the threshold (P > 0.05). However the functional success was achieved with the palisade cartilage technique postoperatively, regarding to mean air–bone gap and speech reception threshold changes. Our experience with palisade cartilage technique demonstrates that subtotal or total perforations at high risk for graft failure, can be treated efficiently and a durable and resistant reconstruction of the TM with reasonable hearing can be achieved.
Access options
Buy single article
Instant access to the full article PDF.
US$ 39.95
Tax calculation will be finalised during checkout.
Subscribe to journal
Immediate online access to all issues from 2019. Subscription will auto renew annually.
US$ 119
Tax calculation will be finalised during checkout.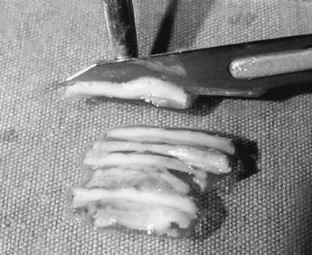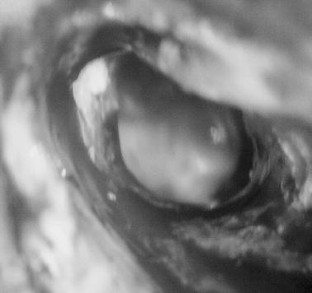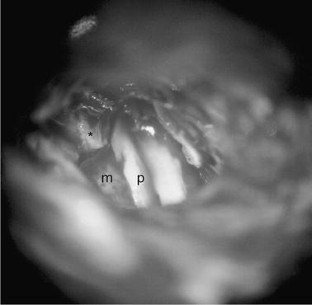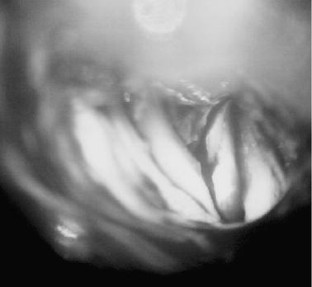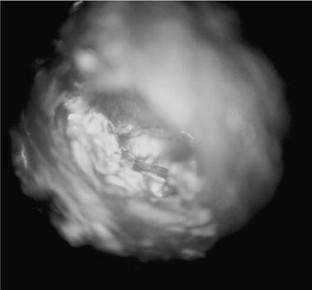 References
1.

Adkins WY, White B (1984) Type I tympanoplasty: influencing factors. Laryngoscope 94(7):916–918

2.

Murbe D, Zahnert T, Bornitz M, Huttenbrink KB (2002) Acoustic properties of different cartilage reconstruction techniques of the tympanic membrane. Laryngoscope 112(10):1769–1776

3.

Neumann A (1999) The Heermann "cartilage palisade tympanoplasty". HNO 47(12):1074–1088

4.

Bernal-Sprekelsen M, Romaguera Lliso MD, Sanz Gonzalo JJ (2003) Cartilage palisades in type III tympanoplasty: anatomic and functional long-term results. Otol Neurotol 24(1):38–42

5.

Heermann J Jr, Heermann H, Kopstein E (1970) Fascia and cartilage palisade tympanoplasty. Nine years' experience. Arch Otolaryngol 91(3):228–241

6.

Neumann A, Hennig A, Schultz-Coulon HJ (2002) Morphological and functional results of palisade cartilage tympanoplasty. HNO 50(10):935–939

7.

Amedee RG, Mann WJ, Riechelmann H (1989) Cartilage palisade tympanoplasty. Am J Otol 10(6):447–450

8.

Neumann A, Schultz-Coulon HJ, Jahnke K (2003) Type III tympanoplasty applying the palisade cartilage technique: a study of 61 cases. Otol Neurotol 24(1):33–37

9.

Velepic M, Bonifacic M, Manestar D, Velepic M, Bonifacic D (2001) Cartilage palisade tympanoplasty and diving. Otol Neurotol 22(4):430–432

10.

Uzun C, Caye-Thomasen P, Andersen J, Tos M (2003) A tympanometric comparison of tympanoplasty with cartilage palisades or fascia after surgery for tensa cholesteatoma in children. Laryngoscope 113(10):1751–1757

11.

Uzun C, Yagiz R, Tas A, Adali MK, Koten M, Karasalihoglu AR (2005) Combined Heermann and Tos (CHAT) technique in cholesteatoma surgery: surgical technique and preliminary results. J Laryngol Otol 119(6):429–435

12.

Committee on Hearing and Equilibrium guidelines for the evaluation of results of treatment of conductive hearing loss (1995) Otolaryngol Head Neck Surg 113(3):186–187

13.

Aidonis I, Robertson TC, Sismanis A (2005) Cartilage shield tympanoplasty: a reliable technique. Otol Neurotol 26(5):838–841

14.

Kirazli T, Bilgen C, Midilli R, Ogut F (2005) Hearing results after primary cartilage tympanoplasty with island technique. Otolaryngol Head Neck Surg 132(6):933–937

15.

Couloigner V, Baculard F, El Bakkouri W, Viala P, Francois M, Narcy P, Van Den Abbeele T (2005) Inlay butterfly cartilage tympanoplasty in children. Otol Neurotol 26(2):247–251

16.

Onal K, Uguz MZ, Kazikdas KC, Gursoy ST, Gokce H (2005) A multivariate analysis of otological, surgical and patient-related factors in determining success in myringoplasty. Clin Otolaryngol 30(2):115–120

17.

Indorewala S (2002) Dimensional stability of the free fascia grafts: an animal experiment. Laryngoscope 112(4):727–730

18.

Indorewala S, Pagare R, Aboojiwala S, Barpande S (2004) Dimensional stability of the free fascia grafts: a human study. Laryngoscope 114(3):543–547

19.

Zahnert T (2005) Gestörtes Hören. Laryngorhinootologie 84(Suppl 1):37–50

20.

Zahnert T, Bornitz M, Huttenbrink KB (1997) Acoustic and mechanical properties of tympanic membrane transplants. Laryngorhinootologie 76(12):717–723
Acknowledgments
The authors wish to express their sincere gratitude to Professor Mirko Tos (Emeritus professor and chairman from ENT Department, Gentofte Hospitel, University of Copenhagen) for valuable comments on the article.
Additional information
The study was presented as a poster at the Fifth Balkan Congress of Oto-Rhino-Laryngology, Edirne, Turkey, 7–10 September 2006.
About this article
Cite this article
Kazikdas, K.C., Onal, K., Boyraz, I. et al. Palisade cartilage tympanoplasty for management of subtotal perforations: a comparison with the temporalis fascia technique. Eur Arch Otorhinolaryngol 264, 985–989 (2007). https://doi.org/10.1007/s00405-007-0291-3
Received:

Accepted:

Published:

Issue Date:
Keywords
Palisade cartilage tympanoplasty

Temporalis fascia

Tympanic membrane perforation