Abstract
Foreign bodies of the nose in adults are rare, although they are frequently encountered among children and mentally retarded patients. They are often asymptomatic and consequently may remain undetected for many years. We describe a case of an intranasal foreign body mimicking a nasal lesion.
Access options
Buy single article
Instant access to the full article PDF.
US$ 39.95
Tax calculation will be finalised during checkout.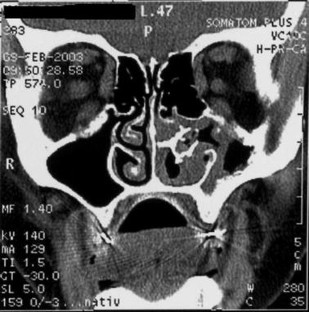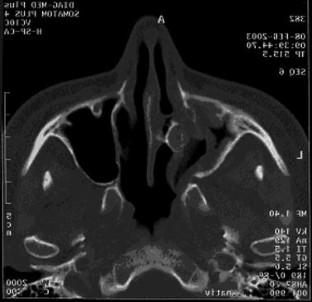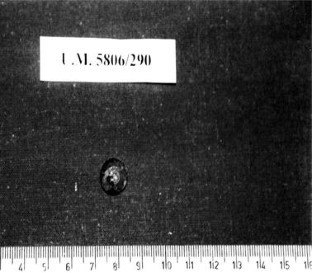 References
1.

Balatsouras D, Eliopolus P, Kaberos A, Economou C (2002) Rhinolithiasis: an unusual cause of nasal obstruction. Rhinology 40:161–164

2.

Davis O, Wolff A (1985) Rhinolithiasis and maxillary antrolithiasis. Ear Nose Throat 64:421–426

3.

Kalan A, Tariq M (2000) Foreign bodies in the nasal cavities: a comprehensive review of the etiology, diagnostic pointers, and therapeutic measures. Postgrad Med J 76:484–487

4.

Polak M, Piziewicz A, Mierzwinski J (1993) Dwa przypadki dlugo zalegajacych cial obcych nosa i czesci nosowej gardla. Otolaryngol Pol 47:171–175

5.

Salley LH, Whol DL (2000) Nasal foreign body: removal of an open safety pin from the left nostril. Ear Nose Throat J 79:118–119

6.

Walby AP (1997) Foreign bodies in the ear and nose. In: Kerr AG (ed) Scott-Brown's otolaryngology, 6th edn. Butterworth-Heinemann, Oxford
About this article
Cite this article
Burduk, P.K., Garstecka, A. & Betlejewski, S. Nasal foreign body in an adult. Eur Arch Otorhinolaryngol 262, 517–518 (2005). https://doi.org/10.1007/s00405-004-0894-x
Received:

Accepted:

Published:

Issue Date:
Keywords
Foreign body

Nose

Adult

Diagnosis

Treatment