Abstract
Cystic lymphangioma is a rare congenital anomaly of the lymphatic system. Most lesions present in infancy or early childhood with a swelling in the head and neck region. We report the case of a lady who presented with a cystic swelling in the suprascapular region that appeared after a fall on outstretched hands. Repeated aspiration and depomedrone injection failed to prevent recurrence. Surgical excision achieved complete removal, and histology showed the lesion as cystic lymphangioma, a rare condition to appear on the shoulder in an adult after trauma.
Access options
Buy single article
Instant access to the full article PDF.
USD 39.95
Price includes VAT (USA)
Tax calculation will be finalised during checkout.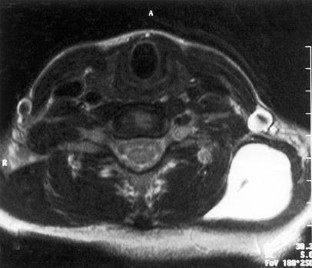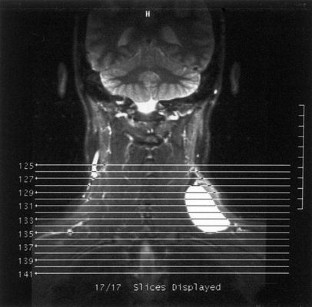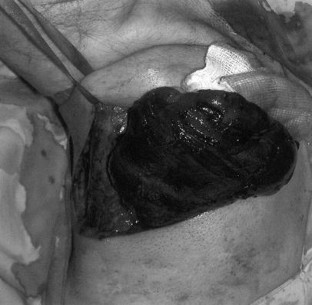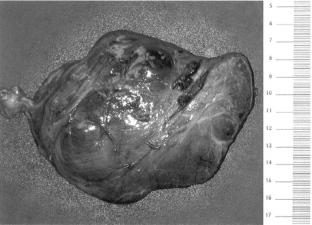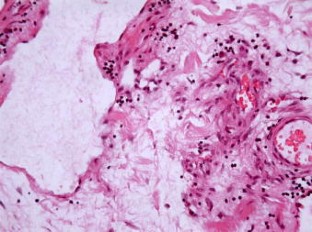 References
1.

Baer S, Davis J (1989) Cystic hygroma presenting in adulthood. J Laryngol Otol 103:976–977

2.

Filston HC (1994) Hemangiomas, cystic hygromas and teratomas of the head and neck. Sem Pediatr Surg Vol 3:147–159

3.

Friedberg J (1989) Pharyngeal cleft sinuses and cysts, and other benign neck lesions. Pediatr Clin North Am 36:1451–1469

4.

Grosfeld JL (1991) Pediatric surgery. In: Sabiston DC Jr (ed) Textbook of surgery, 14th edn. WB Saunders, Philadelphia, pp 1176–1177

5.

Guarisco JL (1991) Congenital head and neck masses in infants and children. Ear Nose Throat J 70:75–82

6.

Hancock BJ, St-Vil D, Luks FI, Di Lorenzo M, Blanchard H (1992) Complications of lymphangiomas in children. J Pediatr Surg 27:220–226

7.

James DR (1987) Craniofacial anomalies. In: Kerr AG, Evans JNG (eds) Scott Brown's otolaryngology, 5th edn. Buttorworths, London, p 267

8.

Maran AGD, Stell PM (1988) Swellings of the neck. In: Cusheri A, Giles GR, Moossa AR (eds) Essential surgical practice, 2nd edn. Wright, London, pp 346–347

9.

Suk S, Sheridan M, Saenger JS (1997) Adult lymphangioma: a case report. Ear Nose Throat J 76:881–883

10.

Wever DJ, Heeg M, Mooyaart EL (1997) Cystic hygroma of the shoulder region: a case report. Clin Orthop 338:215–218

11.

Wiggs WJ Jr, Sismanis A (1994) Cystic hygroma in the adult: two case reports. Otolaryngol Head Neck Surg 110:239–241
About this article
Cite this article
Aneeshkumar, M.K., Kale, S., Kabbani, M. et al. Cystic lymphangioma in adults: can trauma be the trigger?. Eur Arch Otorhinolaryngol 262, 335–337 (2005). https://doi.org/10.1007/s00405-004-0780-6
Received:

Accepted:

Published:

Issue Date:
Keywords
Cystic lymphangioma

Suprascapular bursa

Trauma