Abstract
Purpose
The present study aimed to explore the associations between the expression pattern of molecules in the Notch pathway in the cumulus cells of polycystic ovary syndrome (PCOS) patients and the quality of zygotes and embryos.
Methods
A total of 200 cumulus complexes surrounding mature oocytes were obtained from 40 patients with and without PCOS undergoing intracytoplasmic sperm injection (ICSI). The expressions of Notch-1, Notch-2, and Notch-3 genes were examined by Reverse Transcription Q-PCR assay. Moreover, immunocytochemistry was performed for the expressions of Jagged-1 and Jagged-2 proteins. The correlations between the Notch receptors and their ligand expressions and the qualities of the zygote and embryo were investigated.
Results
The expression levels of Notch-2, Notch-3, Jagged-1, and Jagged-2 were significantly lower in patients with PCOS than in normal women (p < 0.05), while Notch-1 showed no meaningful difference between the groups. A positive correlation was found between Notch-1 and embryo quality. Furthermore, only Notch-2 and Jagged-2 marginally correlated with zygote quality.
Conclusion
The data of the present study indicated that evaluating the molecules in the Notch pathway in PCOS patients' cumulus cells provides a novel approach to predict the zygote and embryo quality. However, further studies on a larger population are needed to validate this finding.
Access options
Buy single article
Instant access to the full article PDF.
USD 39.95
Price includes VAT (USA)
Tax calculation will be finalised during checkout.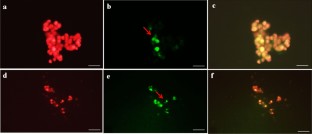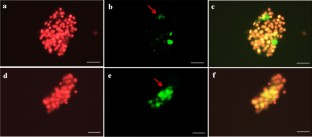 References
1.

Brenjian S, Moini A, Yamini N, Kashani L, Faridmojtahedi M, Bahramrezaie M, Khodarahmian M, Amidi F (2020) Resveratrol treatment in patients with polycystic ovary syndrome decreased pro-inflammatory and endoplasmic reticulum stress markers. Am J Reprod Immunol 83(1):e13186

2.

Salehi E, Aflatoonian R, Moeini A, Yamini N, Asadi E, Khosravizadeh Z, Tarzjani MD, Abolhassani F (2017) Apoptotic biomarkers in cumulus cells in relation to embryo quality in polycystic ovary syndrome. Arch Gynecol Obstet 296(6):1219–1227

3.

Zhang Y, Liu L, Yin T-L, Yang J, Xiong C-L (2017) Follicular metabolic changes and effects on oocyte quality in polycystic ovary syndrome patients. Oncotarget 8(46):80472

4.

Sene AA, Tabatabaie A, Nikniaz H, Alizadeh A, Sheibani K, Alisaraie MM, Tabatabaie M, Ashrafi M, Amjadi F (2019) The myo-inositol effect on the oocyte quality and fertilization rate among women with polycystic ovary syndrome undergoing assisted reproductive technology cycles: a randomized clinical trial. Arch Gynecol Obstet 299(6):1701–1707

5.

Lopes VBP, de Medeiros Alves D, de MeloMagalhães-Padilha D (2019) the influence of polycystic ovarian syndrome on in vitro fertilization. Hum Reprod Arch 34:e001919

6.

Qiao J, Feng HL (2011) Extra-and intra-ovarian factors in polycystic ovary syndrome: impact on oocyte maturation and embryo developmental competence. Hum Reprod Update 17(1):17–33

7.

Hosseini E, Mehraein F, Shahhoseini M, Karimian L, Nikmard F, Ashrafi M, Afsharian P, Aflatoonian R (2016) Epigenetic alterations of CYP19A1 gene in Cumulus cells and its relevance to infertility in endometriosis. J Assist Reprod Genet 33(8):1105–1113

8.

Devjak R, Papler TB, Verdenik I, Tacer KF, Bokal EV (2016) Embryo quality predictive models based on cumulus cells gene expression. Balkan J Med Genet 19(1):5–12

9.

Huang Z, Wells D (2010) The human oocyte and cumulus cells relationship: new insights from the cumulus cell transcriptome. Mol Hum Reprod 16(10):715–725

10.

Artini P, Tatone C, Sperduti S, D'Aurora M, Franchi S, Di Emidio G, Ciriminna R, Vento M, Di Pietro C, Stuppia L (2017) Cumulus cells surrounding oocytes with high developmental competence exhibit down-regulation of phosphoinositol 1, 3 kinase/protein kinase B (PI3K/AKT) signalling genes involved in proliferation and survival. Hum Reprod 32(12):2474–2484

11.

Amjadi F, Salehi E, Zandieh Z, Rashidi M, Taleahmad S (2019) Comparative evaluation of NOTCH signaling molecules in the endometrium of women with various gynecological diseases during the window of implantation. Iran J Basic Med Sci 22(4):426

12.

Bray SJ (2006) Notch signalling: a simple pathway becomes complex. Nat Rev Mol Cell Biol 7(9):678–689

13.

Tanriverdi G, Denir S, Ayla S, Bilir A, Oktar H, Cepni I, Irez T (2013) Notch signaling pathway in cumulus cells can be a novel marker to identify poor and normal responder IVF patients. J Assist Reprod Genet 30(10):1319–1326

14.

Johnson J, Espinoza T, McGaughey RW, Rawls A, Wilson-Rawls J (2001) Notch pathway genes are expressed in mammalian ovarian follicles. Mech Dev 109(2):355–361

15.

Jovanovic VP, Sauer CM, Shawber CJ, Gomez R, Wang X, Sauer MV, Kitajewski J, Zimmermann RC (2013) Intraovarian regulation of gonadotropin-dependent folliculogenesis depends on notch receptor signaling pathways not involving Delta-like ligand 4 (Dll4). Reprod Biol Endocrinol 11(1):43

16.

Vanorny DA, Mayo KE (2017) The role of Notch signaling in the mammalian ovary. Reproduction 153(6):R187–R204

17.

Livak KJ, Schmittgen TD (2001) Analysis of relative gene expression data using real-time quantitative PCR and the 2−ΔΔCT method. Methods 25(4):402–408

18.

Scott L, Alvero R, Leondires M, Miller B (2000) The morphology of human pronuclear embryos is positively related to blastocyst development and implantation. Hum Reprod 15(11):2394–2403

19.

Depa-Martynow M, Jedrzejczak P, Pawelczyk L (2007) Pronuclear scoring as a predictor of embryo quality in in vitro fertilization program. Folia Histochem Cytobiol 45(I):85–89

20.

Dumesic DA, Padmanabhan V, Abbott DH (2008) Polycystic ovary syndrome and oocyte developmental competence. Obstet Gynecol Surv 63(1):39

21.

Wissing M, Bjerge M, Olesen A, Hoest T, Mikkelsen A (2014) Impact of PCOS on early embryo cleavage kinetics. Reprod Biomed Online 28(4):508–514

22.

Cano F, García-Velasco JA, Millet A, Remohí J, Simón C, Pellicer A (1997) Oocyte quality in polycystic ovaries revisited: identification of a particular subgroup of women. J Assist Reprod Genet 14(5):254–261

23.

Ludwig M, Finas D, Al-Hasani S, Diedrich K, Ortmann O (1999) Oocyte quality and treatment outcome in intracytoplasmic sperm injection cycles of polycystic ovarian syndrome patients. Hum Reprod 14(2):354–358

24.

Lai Q, Xiang W, Li Q, Zhang H, Li Y, Zhu G, Xiong C, Jin L (2018) Oxidative stress in granulosa cells contributes to poor oocyte quality and IVF-ET outcomes in women with polycystic ovary syndrome. Front Med 12(5):518–524

25.

Assou S, Haouzi D, Mahmoud K, Aouacheria A, Guillemin Y, Pantesco V, Reme T, Dechaud H, De Vos J, Hamamah S (2008) A non-invasive test for assessing embryo potential by gene expression profiles of human cumulus cells: a proof of concept study. Mol Hum Reprod 14(12):711–719

26.

Andrade GM, Da Silveira JC, Perrini C, Del Collado M, Gebremedhn S, Tesfaye D, Meirelles FV, Perecin F (2017) The role of the PI3K-Akt signaling pathway in the developmental competence of bovine oocytes. PLoS ONE 12(9):e0185045

27.

Huang X, Hao C, Shen X, Liu X, Shan Y, Zhang Y, Chen L (2013) Differences in the transcriptional profiles of human cumulus cells isolated from MI and MII oocytes of patients with polycystic ovary syndrome. Reproduction (Cambridge, England) 145(6):597–608

28.

Huang X, Hao C, Shen X, Zhang Y, Liu X (2013) RUNX2, GPX3 and PTX3 gene expression profiling in cumulus cells are reflective oocyte/embryo competence and potentially reliable predictors of embryo developmental competence in PCOS patients. Reprod Biol Endocrinol 11(1):109

29.

Wang L-Q, Liu J-C, Chen C-L, Cheng S-F, Sun X-F, Zhao Y, Yin S, Hou Z-M, Pan B, Ding C (2016) Regulation of primordial follicle recruitment by cross-talk between the Notch and phosphatase and tensin homologue (PTEN)/AKT pathways. Reprod Fertil Dev 28(6):700–712

30.

Prasasya RD, Mayo KE (2018) Notch signaling regulates differentiation and steroidogenesis in female mouse ovarian granulosa cells. Endocrinology 159(1):184–198

31.

Kristensen SG, Ebbesen P, Andersen CY (2015) Transcriptional profiling of five isolated size-matched stages of human preantral follicles. Mol Cell Endocrinol 401:189–201

32.

Chazenbalk G, Chen Y-H, Heneidi S, Lee J-M, Pall M, Chen Y-DI, Azziz R (2012) Abnormal expression of genes involved in inflammation, lipid metabolism, and Wnt signaling in the adipose tissue of polycystic ovary syndrome. J Clin Endocrinol 97(5):E765–E770

33.

Park Y-H, Kim SJ, Jeong B-H, Herzog TJ, Wright J, Kitajewski J, Rhim CC, Jang PR, Kang JB, Kim SJ (2010) Follicular stimulating hormone enhances Notch 1 expression in SK-OV-3 ovarian cancer cells. J GynecolOncol 21(2):119–124

34.

Hoseini FS, Mugahi SMHN, Akbari-Asbagh F, Eftekhari-Yazdi P, Aflatoonian B, Aghaee-Bakhtiari SH, Aflatoonian R, Salsabili N (2014) A randomized controlled trial of gonadotropin-releasing hormone agonist versus gonadotropin-releasing hormone antagonist in Iranian infertile couples: oocyte gene expression. DARU J PharmaSci 22(1):67

35.

Mazzoni G, Razza E, Pedersen HS, Secher J, Kadarmideen HN, Callesen H, Stroebech L, Freude K, Hyttel P (2018) In vitro production of bovine embryos: cumulus/granulosa cell gene expression patterns point to early atresia as beneficial for oocyte competence. AnimReprod 14(3):482–489

36.

Teissier M, Chable H, Paulhac S, Aubard Y (2000) Comparison of follicle steroidogenesis from normal and polycystic ovaries in women undergoing IVF: relationship between steroid concentrations, follicle size, oocyte quality and fecundability. Hum Reprod 15(12):2471–2477
Acknowledgements
The authors wish to thank Tehran University of Medical Sciences (grant number: 26153) and are grateful to the IVF staff of Arash Hospital.
Funding
This study was supported by the research fund of Tehran University of Medical Sciences.
Ethics declarations
Conflicts of interest
The authors declare that they have no conflicts of interest.
Ethical approval
All the procedures performed in the present study were in accordance with the ethical standards of the Ethics Committee of Tehran University of Medical Sciences (26,153) and the 1964 Helsinki Declaration and its later amendments.
Informed consent
Signed informed consents were obtained from all the patients prior to the study.
Additional information
Publisher's Note
Springer Nature remains neutral with regard to jurisdictional claims in published maps and institutional affiliations.
About this article
Cite this article
Masoudi, M., Yamini, N., Salehi, F. et al. Notch signaling pathway in cumulus cells reflecting zygote and embryo quality in polycystic ovary syndrome. Arch Gynecol Obstet 304, 1097–1105 (2021). https://doi.org/10.1007/s00404-021-06039-1
Received:

Accepted:

Published:

Issue Date:
Keywords
Notch

Cumulus cells

Embryo quality

Zygote

PCOS