Abstract
Preeclampsia, as one of the most serious pregnancy-specific diseases, manifested by high blood pressure and companied by proteinuria in pregnancy women after 20 gestational weeks. Although the underlying mechanism has been studied for decades, no unambiguous interpretation of this phenomenon was well recognized. Recent researches focused on long non-coding RNAs (lncRNAs) as key regulators of cancer cell proliferation, invasion, migration and angiogenesis. Tumor development and placenta implantation share several common biological behaviors. The expression of lncRNA MALAT1 was downregulated in the placenta of patients with severe preeclampsia. MALAT1 smart silencer significantly inhibited HTR-8/SVneo trophoblast cell proliferation, invasion, migration and tube formation in vitro. Moreover, MALAT1 inhibited the expression of angiogenic factors in umbilical vein endothelial cells co-cultured with trophoblasts. These results indicated that MALAT1 was involved in the pathogenesis of preeclampsia and might be a candidate biomarker as well as a therapeutic target for preeclampsia.
Access options
Buy single article
Instant access to the full article PDF.
USD 39.95
Price includes VAT (USA)
Tax calculation will be finalised during checkout.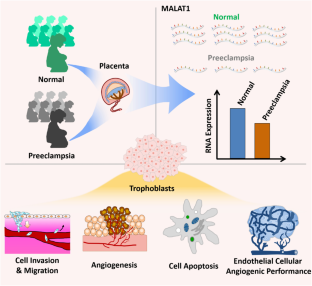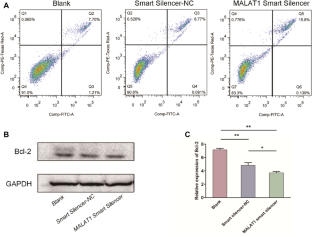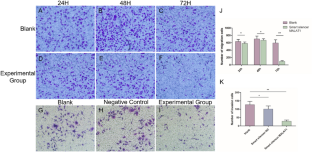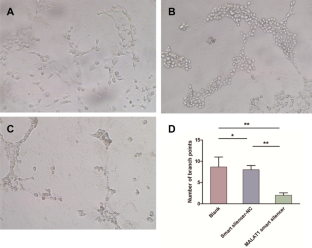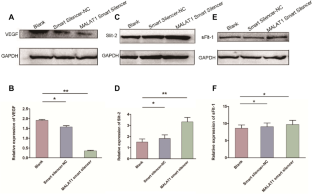 Acknowledgements
We thank the Department of Obstetrics and Gynecology, Union Hospital, Wuhan, for the generous gift of HTR-8/SVneo cell line.
Funding
The work was supported by the National Youth Science Foundation of China (No. 81602863) and Health Commission of Hubei Province Scientific Research Project WJ2019H014.
Ethics declarations
Conflict of interest
No conflicts of interest, financial or otherwise, are declared by the authors.
Ethical approval
All procedures performed in this study involving were in accordance with the ethical standards of the ethics committee of Union Hospital of Tongji Medical College, Huazhong University of Science and Technology (No. 2016S075) and with the 1964 Helsinki Declaration and its later amendments or comparable ethical standards.
Informed consent
Informed consent was obtained from all individual participants included in the study.
Additional information
Publisher's Note
Springer Nature remains neutral with regard to jurisdictional claims in published maps and institutional affiliations.
Supplementary Information
Below is the link to the electronic supplementary material.
About this article
Cite this article
Feng, C., Cheng, L., Jin, J. et al. Long non-coding RNA MALAT1 regulates trophoblast functions through VEGF/VEGFR1 signaling pathway. Arch Gynecol Obstet 304, 873–882 (2021). https://doi.org/10.1007/s00404-021-05987-y
Received:

Accepted:

Published:

Issue Date:
Keywords
MALAT1

Preeclampsia

Extravillous trophoblast

Endothelial cell

Angiogenesis