Abstract
Skin cancers are the most common malignancies diagnosed worldwide. In Gulf Cooperation Council (GCC) countries, skin cancer remains a significant health burden. Multiple studies have attempted to elucidate patient knowledge and attitudes regarding skin cancer risks and behavioral interventions to reduce risks. A systematic literature search of relevant articles was conducted in PubMed, ScienceDirect, and the Saudi Digital Library databases. A narrative analysis of relevant study results was conducted. A total of 12 studies were reviewed across GCC. These studies revealed common themes among GCC populations. Many study participants were aware that excess sun exposure represents a threat to health and increases cancer risk. Several studies reported sun exposure, with a mean of 19.13 h per week. More studies reported patients engaging in lower or no sunscreen use rather than regular sunscreen use. There are discrepancies in the understanding of sun exposure risk and risk mitigation practices among the study populations. Skin cancer poses a significant burden to patients in GCC countries and improved patient education will enhance population health.
Access options
Buy single article
Instant access to the full article PDF.
US$ 39.95
Tax calculation will be finalised during checkout.
Subscribe to journal
Immediate online access to all issues from 2019. Subscription will auto renew annually.
US$ 119
Tax calculation will be finalised during checkout.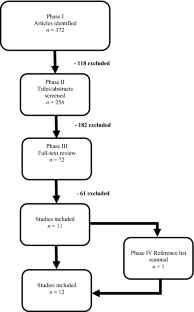 References
1.

World Health Organization (2016) How common is skin cancer. Available via https://www.who.int/uv/faq/skincancer/en/index1.html. Accessed 6 Aug 2019

2.

Al-Dawsari NA, Amra N (2016) Pattern of skin cancer among Saudi patients attending a tertiary care center in Dhahran, Eastern Province of Saudi Arabia A 20-year retrospective study. Int J Dermatol 55(12):1396–1401. https://doi.org/10.1111/ijd.13320

3.

Koh HK, Geller AC, Miller DR, Grossbart TA, Lew RA (1996) Prevention and early detection strategies for melanoma and skin cancer: current status. Arch Dermatol 132(4):436–442

4.

Parkin DM, Mesher D, Sasieni P (2011) Cancers attributable to solar (ultraviolet) radiation exposure in the UK in 2010. Br J Cancer 105:S66–S69. https://doi.org/10.1038/bjc.2011.486

5.

Centers for Disease Control and Prevention (2019) Skin cancer. https://www.cdc.gov/cancer/skin/basic_info/sun-safety.htm. Accessed 6 Aug 2019

6.

Mahon S (2003) Skin cancer prevention: education and public health issues. Semin Oncol Nurs 19(1):52–61

7.

Nahar VK, Wilkerson AH, Ghafari G, Martin B, Black WH, Boyas JF, Savoy M, Bawa G, Stafford FC, Scott MW, Grigsby TB, Gromley Z, Grant-Kels JM, Brodell RT (2018) Skin cancer knowledge, attitudes, beliefs, and prevention practices among medical students: a systematic search and literature review. Int J Womens Dermatol 4(3):139–149. https://doi.org/10.1016/j.ijwd.2017.10.002

8.

Zhou G, Zhang L, Knoll N, Schwarzer R (2015) Facilitating sunscreen use among Chinese young adults: less-motivated persons benefit from a planning intervention. Int J Behav Med 22(4):443–451. https://doi.org/10.1007/s12529-014-9458-7

9.

Sharma M (2012) Theoretical foundations of health education and health promotion, 2nd edn. Jones and Bartlett Learning, Massachusetts

10.

Thomas J, Alanouti F, Campbell C, Al Ameri S (2010) Exploring sun avoidant attitudes and behaviors in the United Arab Emirates. Soc Behav Personal Int J 38(8):1111–1118. https://doi.org/10.2224/sbp.2010.38.8.1111

11.

Al-Robaee AA (2010) Awareness to sun exposure and use of sunscreen by the general population. Bosn J Basic Med Sci 10(4):314–318

12.

Al-Mutairi N, Issa BI, Nair V (2012) Photoprotection and vitamin D status: A study on awareness, knowledge and attitude towards sun protection in general population from Kuwait, and its relation with vitamin D levels. Indian J Dermatol Venereol Leprol 78(3):342–349. https://doi.org/10.4103/0378-6323.95451

13.

Alamri F, Saeedi MY, Alharbi M, Ali AM, Ibrahim AK (2015) Skin cancer and its correlates: a study of knowledge and preventive behavior in Riyadh. Cancer Clin Oncol 5(1):11–19. https://doi.org/10.5539/cco.v5n1p11

14.

Al-Ghamdi KM, AlAklabi AS, AlQahtani AZ (2016) Knowledge, attitudes and practices of the general public toward sun exposure and protection: A national survey in Saudi Arabia. Saudi Pharm J 24(6):652–657. https://doi.org/10.1016/j.jsps.2015.04.002

15.

Othman Bahakim NA, Alanazi BG, Aleid MY, Alaql AB, Al-Ogail NA, Alghulaydhawi FA (2016) Sun exposure behaviours, attitudes and protection practices among Prince Sattam bin Abdulaziz University Students—a survey study. J Pak Med Assoc 66(12):1528–1534

16.

Al-Dawsari NA, Shahab RK (2017) Knowledge and practice of recreational tanning among female college students in the Eastern province of Saudi Arabia. A cross sectional study. J Dermatol Dermatol Surg 21(1):20–23. https://doi.org/10.1016/j.jdds.2016.11.002

17.

Khan N, Hussain S, Bashar S, Hasan S, Palis EAG, Iqbal S (2017) Attitudes and behavior towards sunlight exposure and knowledge about vitamin D among Omani female university students. EC Nutr 8(2):35–42

18.

Alzahrani NA, Fathi TT, Mortada HH, Bukhari DA, Ashor NM, Mleeh NT, Abduljabbar MH, Hariri JO (2018) Awareness, knowledge and behavior of medical personnel regarding skin cancer, sun-related hazards and sunscreen utilization at King Abdulaziz University Hospital. Jeddah Int J Res Dermatol 4(2):105–114. https://doi.org/10.18203/issn.2455-4529.IntJResDermatol20181397

19.

Rasul HO, Tofiq DI, Saeed MY, Hamarawf R (2018) Exploring knowledge and self-care practice toward skin aging and sun protection among college students in sulaimani City-Iraq. UHD J Sci Technol 2(1):1–7. https://doi.org/10.21928/uhdjst.v2n1y2018.pp1-7

20.

Almuqati RR, Alamri AS, Almuqati NR (2019) Knowledge, attitude, and practices toward sun exposure and use of sun protection among non-medical, female, university students in Saudi Arabia: a cross-sectional study. Int J Womens Dermatol 5(2):105–109. https://doi.org/10.1016/j.ijwd.2018.11.005

21.

Salati SA (2019) Awareness about skin cancer in expatriates from the Indian subcontinent in the Middle East: a study. J Pak Assoc Dermatol 29(1):51–58

22.

US Preventive Services Task Force, Grossman DC, Curry SJ, Owens DK, Barry MJ, Caughey AB, Davidson KW, Doubeni CA, Epling JW Jr, Kemper AR, Krist AH, Kubik M, Landefeld S, Mangione CM, Silverstein M, Simon MA, Tseng CW (2018) Behavioral counseling to prevent skin cancer: US Preventive Services Task Force recommendation statement. JAMA 319(11):1134–1142. https://doi.org/10.1001/jama.2018.1623

23.

Petersen B, Wulf HC (2014) Application of sunscreen—theory and reality. Photodermatol Photoimmunol Photomed 30(2–3):96–101. https://doi.org/10.1111/phpp.12099

24.

Holman DM, Berkowitz Z, Guy GP Jr, Hawkins NA, Saraiya M, Watson M (2015) Patterns of sunscreen use on the face and other exposed skin among US adults. J Am Acad Dermatol 73(1):83–92. https://doi.org/10.1016/j.jaad.2015.02.1112

25.

Altsitsiadis E, Undheim T, de Vries E, Hinrichs B, Stockfleth E, Trakatelli M, EPIDERM Group (2012) Health literacy, sunscreen and sunbed use: an uneasy association. Br J Dermatol 167(Suppl 2):14–21. https://doi.org/10.1111/j.1365-2133.2012.11082.x

26.

Agarwal SB, Godse K, Patil S, Nadkarni N (2018) Knowledge and attitude of general population toward effects of sun exposure and use of sunscreens. Indian J Dermatol 63(4):285–291. https://doi.org/10.4103/ijd.IJD_609_17

27.

Yan S, Xu F, Yang C, Li F, Fan J, Wang L, Cai M, Zhu J, Kan H, Xu J (2015) Demographic differences in sun protection beliefs and behavior: a community-based study in Shanghai, China. Int J Environ Res Public Health 12(3):3232–3245. https://doi.org/10.3390/ijerph120303232

28.

World Health Organization (2019) Simple precautions in the sun. https://www.who.int/uv/sun_protection/en/. Accessed 6 Aug 2019

29.

Hubbard G, Kyle RG, Neal RD, Marmara V, Wang Z, Dombrowski SU (2018) Promoting sunscreen use and skin self-examination to improve early detection and prevent skin cancer: quasi-experimental trial of an adolescent psycho-educational intervention. BMC Public Health 18(1):666. https://doi.org/10.1186/s12889-018-5570-y

30.

Wu YP, Aspinwall LG, Michaelis TC, Stump T, Kohlmann WG, Leachman SA (2016) Discussion of photoprotection, screening, and risk behaviors with children and grandchildren after melanoma genetic testing. J Community Genet 7(1):21–31. https://doi.org/10.1007/s12687-015-0243-3

31.

Neale RE, Khan SR, Lucas RM, Waterhouse M, Whiteman DC, Olsen CM (2019) The effect of sunscreen on vitamin D: a review. Br J Dermatol 181(5):907–915. https://doi.org/10.1111/bjd.17980

32.

Amaro-Ortiz A, Yan B, D'Orazio JA (2014) Ultraviolet radiation, aging and the skin: prevention of damage by topical cAMP manipulation. Molecules 19(5):6202–6219. https://doi.org/10.3390/molecules19056202

33.

American Academy of Dermatology Ad Hoc Task Force for the ABCDEs of Melanoma, Tsao H, Olazagasti JM, Cordoro KM, Brewer JD, Taylor SC, Bordeaux JS, Chren MM, Sober AJ, Tegeler C, Bhushan R, Begolka WS (2015) Early detection of melanoma: reviewing the ABCDEs. J Am Acad Dermatol 72(4):717–723. https://doi.org/10.1016/j.jaad.2015.01.025

34.

Bränström R, Hedblad MA, Krakau I, Ullén H (2002) Laypersons' perceptual discrimination of pigmented skin lesions. J Am Acad Dermatol 46(5):667–673

35.

Ilyas M, Costello CM, Zhang N, Sharma A (2017) The role of the ugly duckling sign in patient education. J Am Acad Dermatol 77(6):1088–1095. https://doi.org/10.1016/j.jaad.2017.06.152

36.

AlSalman SA, Alkaff TM, Alzaid T, Binamer Y (2018) Nonmelanoma skin cancer in Saudi Arabia: single center experience. Ann Saudi Med 38(1):42–45. https://doi.org/10.5144/0256-4947.2018.21.01.1515
Ethics declarations
Conflict of interest
Robert Brodell, MD, FAAD has the following conflicts of interest: multicenter clinical trials: Novartis—principal investigator; Corrona Psoriasis Biologic Registry. Editorial boards: Faculty Advisor, American Medical Student Research Journal; Editor-in-Chief, Practice Update Dermatology; Associate Editor, Journal of the American Academy of Dermatology; Practical Dermatology; Journal of the Mississippi State Medical Society; SKIN: The Journal of Cutaneous Medicine; Archives of Dermatological Research. Advisory boards: Bracco Diagnostics, Inc. (gadolinium-based contrast agent litigation); Chairperson of REGN3500 AD independent monitoring committee (iDMC) (Sanofi Genzyme/Regeneron); SunPharma; and Cassiopea. There are no conflicts of interest related to employment, stock ownership, expert testimony, grants, patents filed, received, pending, or in preparation, or royalties. Vinayak K. Nahar, MD, PhD, Amanda H. Wilkerson, PhD, Ross L. Pearlman, MD, Taylor S. Ferris, BA, Pooya Zardoost, MS, Shirley N. Payson, MS, Iram Aman, MD, and Syed Siraj A. Quadri, PhD, have no conflicts of interest.
Additional information
Publisher's Note
Springer Nature remains neutral with regard to jurisdictional claims in published maps and institutional affiliations.
About this article
Cite this article
Nahar, V.K., Wilkerson, A.H., Pearlman, R.L. et al. Skin cancer-related knowledge, attitudes, beliefs, and practices among the population in Gulf Cooperation Council countries: a systematic search and literature review. Arch Dermatol Res 312, 533–544 (2020). https://doi.org/10.1007/s00403-020-02041-w
Received:

Revised:

Accepted:

Published:

Issue Date:
Keywords
Skin cancer

Gulf Cooperation Council

Sun protection behaviors

Ultraviolet radiation exposure

Awareness

Perceptions