Abstract
As individuals age, the skin undergoes changes, such as irregular pigmentation, thinning and loss of elasticity, that are due to both genetic and environmental factors. These changes may worsen, progressing to precancerous and cancerous diseases. Various medical treatments and topical cosmeceuticals have been used to treat some symptoms of photoaging, however, the results have been less than satisfactory. Mesenchymal stem cells within the stromal-vascular fraction of subcutaneous adipose tissue, adipose-derived stem cells (ADSCs), display multi-lineage developmental plasticity and secrete various growth factors that control and manage the damaged neighboring cells. Recently, the production and secretion of growth factors has been reported as an essential function of ADSCs, and diverse regenerative effects of ADSCs have been demonstrated in the skin. For example, conditioned medium from ADSCs (ADSC-CM) stimulated both collagen synthesis and migration of dermal fibroblasts, which improved the wrinkling and accelerated wound healing in animal models. ADSC-CM also inhibited melanogenesis in B16 melanoma cells, and protected dermal fibroblasts from oxidative stress induced by chemicals and UVB irradiation. Therefore, ADSCs and soluble factors show promise for the treatment of photoaging, and this review introduces recent research developments of the ADSCs and ADSC-derived secretory factors regarding this issue.
Access options
Buy single article
Instant access to the full article PDF.
USD 39.95
Price excludes VAT (USA)
Tax calculation will be finalised during checkout.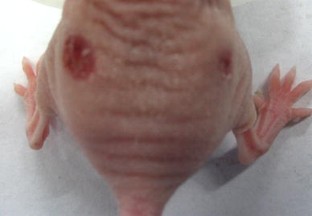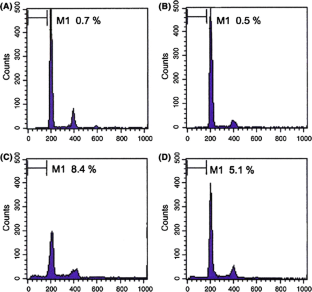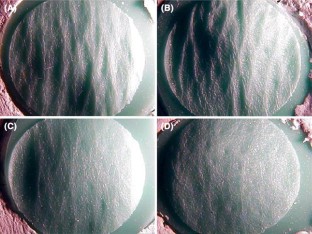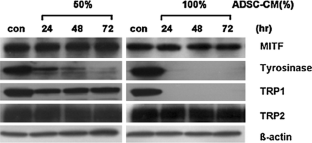 References
Altman AM, Matthias N, Yan Y, Song YH, Bai X, Chiu ES, Slakey DP, Alt EU (2008) Dermal matrix as a carrier for in vivo delivery of human adipose-derived stem cells. Biomaterials 29:1431–1442. doi:10.1016/j.biomaterials.2007.11.026

Baregamian N, Song J, Jeschke MG, Evers BM, Chung DH (2006) IGF-1 protects intestinal epithelial cells from oxidative stress-induced apoptosis. J Surg Res 136:31–37. doi:10.1016/j.jss.2006.04.028

Boquest AC, Noer A, Collas P (2006) Epigenetic programming of mesenchymal stem cells from human adipose tissue. Stem Cell Rev 2:319–329. doi:10.1007/BF02698059

Cameron K (2005) Review: chemotherapy plus supportive care improves survival and quality of life in advanced or metastatic gastrointestinal cancer more than supportive care alone. Evid Based Nurs 8:18. doi:10.1136/ebn.8.1.18

Chen L, Tredget EE, Wu PY, Wu Y (2008) Paracrine factors of mesenchymal stem cells recruit macrophages and endothelial lineage cells and enhance wound healing. PLoS One 3:e1886

Chung JH, Lee SH, Youn CS, Park BJ, Kim KH, Park KC, Cho KH, Eun HC (2001) Cutaneous photodamage in Koreans: influence of sex, sun exposure, smoking, and skin color. Arch Dermatol 137:1043–1051

Chung JH (2003) Photoaging in Asians. Photodermatol Photoimmunol Photomed 19:109–121. doi:10.1034/j.1600-0781.2003.00027.x

Crisostomo PR, Markel TA, Wang M, Lahm T, Lillemoe KD, Meldrum DR (2007) In the adult mesenchymal stem cell population, source gender is a biologically relevant aspect of protective power. Surgery 142:215–221. doi:10.1016/j.surg.2007.04.013

Fitzpatrick RE, Rostan EF (2003) Reversal of photodamage with topical growth factors: a pilot study. J Cosmet Laser Ther 5:25–34. doi:10.1080/14764170310000817

Grether-Beck S, Wlaschek M, Krutmann J, Scharffetter-Kochanek K (2005) Photodamage and photoaging-prevention and treatment. J Dtsch Dermatol Ges 3(Suppl 2):S19–S25. doi:10.1111/j.1610-0387.2005.04394.x

Huang T, He D, Kleiner G, Kuluz J (2007) Neuron-like differentiation of adipose-derived stem cells from infant piglets in vitro. J Spinal Cord Med 30(Suppl 1):S35–S40

Izadpanah R, Trygg C, Patel B, Kriedt C, Dufour J, Gimble JM, Bunnell BA (2006) Biologic properties of mesenchymal stem cells derived from bone marrow and adipose tissue. J Cell Biochem 99:1285–1297. doi:10.1002/jcb.20904

Kern S, Eichler H, Stoeve J, Kluter H, Bieback K (2006) Comparative analysis of mesenchymal stem cells from bone marrow, umbilical cord blood, or adipose tissue. Stem Cells 24:1294–1301. doi:10.1634/stemcells.2005-0342

Kida H, Yoshida M, Hoshino S, Inoue K, Yano Y, Yanagita M, Kumagai T, Osaki T, Tachibana I, Saeki Y, Kawase I (2005) Protective effect of IL-6 on alveolar epithelial cell death induced by hydrogen peroxide. Am J Physiol Lung Cell Mol Physiol 288:L342–L349. doi:10.1152/ajplung.00016.2004

Kim DS, Park SH, Park KC (2004) Transforming growth factor-beta1 decreases melanin synthesis via delayed extracellular signal-regulated kinase activation. Int J Biochem Cell Biol 36:1482–1491

Kim WS, Park BS, Kim HK, Park JS, Kim KJ, Choi JS, Chung SJ, Kim DD, Sung JH (2008) Evidence supporting antioxidant action of adipose-derived stem cells: protection of human dermal fibroblasts from oxidative stress. J Dermatol Sci 49:133–142. doi:10.1016/j.jdermsci.2007.08.004

Kim WS, Park BS, Park SH, Kim HK, Sung JH (2009) Antiwrinkle effect of adipose-derived stem cell: activation of dermal fibroblast by secretory factors. J Dermatol Sci 53:96–102. doi:10.1016/j.jdermsci.2008.08.007

Kim WS, Park BS, Sung JH, Yang JM, Park SB, Kwak SJ, Park JS (2007) Wound healing effect of adipose-derived stem cells: a critical role of secretory factors on human dermal fibroblasts. J Dermatol Sci 48:15–24. doi:10.1016/j.jdermsci.2007.05.018

Kim WS, Park SH, Ahn SJ, Kim HK, Park JS, Lee GY, Kim KJ, Whang KK, Kang SH, Park BS, Sung JH (2008) Whitening effect of adipose-derived stem cells: a critical role of TGF-beta 1. Biol Pharm Bull 31:606–610. doi:10.1248/bpb.31.606

Kinnaird T, Stabile E, Burnett MS, Shou M, Lee CW, Barr S, Fuchs S, Epstein SE (2004) Local delivery of marrow-derived stromal cells augments collateral perfusion through paracrine mechanisms. Circulation 109:1543–1549. doi:10.1161/01.CIR.0000124062.31102.57

Lee JH, Kemp DM (2006) Human adipose-derived stem cells display myogenic potential and perturbed function in hypoxic conditions. Biochem Biophys Res Commun 341:882–888. doi:10.1016/j.bbrc.2006.01.038

Lazennec G, Jorgensen C (2008) Concise review: adult multipotent stromal cells and cancer: risk or benefit. Stem Cells 26:1387–1394. doi:10.1634/stemcells.2007-1006

Maestroni GJ, Hertens E, Galli P (1999) Factor(s) from nonmacrophage bone marrow stromal cells inhibit Lewis lung carcinoma and B16 melanoma growth in mice. Cell Mol Life Sci 55:663–667. doi:10.1007/s000180050322

Martinez-Esparza M, Jimenez-Cervantes C, Beermann F, Aparicio P, Lozano JA, Garcia-Borron JC (1997) Transforming growth factor-beta1 inhibits basal melanogenesis in B16/F10 mouse melanoma cells by increasing the rate of degradation of tyrosinase and tyrosinase-related protein-1. J Biol Chem 272:3967–3972. doi:10.1074/jbc.272.7.3967

Martinez-Esparza M, Solano F, Garcia-Borron JC (1999) Independent regulation of tyrosinase by the hypopigmenting cytokines TGF beta1 and TNF alpha and the melanogenic hormone alpha-MSH in B16 mouse melanocytes. Cell Mol Biol 45:991–1000

Park BS, Jang KA, Sung JH, Park JS, Kwon YH, Kim KJ, Kim WS (2008) Adipose-derived stem cells and their secretory factors as a promising therapy for skin aging. Dermatol Surg 34:1323–1326. doi:10.1111/j.1524-4725.2008.34283.x

Patel KM, Crisostomo P, Lahm T, Markel T, Herring C, Wang M, Meldrum KK, Lillemoe KD, Meldrum DR (2007) Mesenchymal stem cells attenuate hypoxic pulmonary vasoconstriction by a paracrine mechanism. J Surg Res 143:281–285. doi:10.1016/j.jss.2006.11.006

Peacock CD, Watkins DN (2008) Cancer stem cells and the ontogeny of lung cancer. J Clin Oncol 26:2883–2889. doi:10.1200/JCO.2007.15.2702

Porada CD, Zanjani ED, Almeida-Porad G (2006) Adult mesenchymal stem cells: a pluripotent population with multiple applications. Curr Stem Cell Res Ther 1:365–369

Rahman ZA, Soory M (2006) Antioxidant effects of glutathione and IGF in a hyperglycaemic cell culture model of fibroblasts: some actions of advanced glycaemic end products (AGE) and nicotine. Endocr Metab Immune Disord Drug Targets 6:279–286. doi:10.2174/187153006778250037

Regenbrecht CR, Lehrach H, Adjaye J (2008) Stemming cancer: functional genomics of cancer stem cells in solid tumors. Stem Cell Rev 4:319–328

Rehman J, Traktuev D, Li J, Merfeld-Clauss S, Temm-Grove CJ, Bovenkerk JE, Pell CL, Johnstone BH, Considine RV, March KL (2004) Secretion of angiogenic and antiapoptotic factors by human adipose stromal cells. Circulation 109:1292–1298. doi:10.1161/01.CIR.0000121425.42966.F1

Schachinger V, Erbs S, Elsasser A, Haberbosch W, Hambrecht R, Holschermann H, Yu J, Corti R, Mathey DG, Hamm CW, Suselbeck T, Assmus B, Tonn T, Dimmeler S, Zeiher AM (2006) Intracoronary bone marrow-derived progenitor cells in acute myocardial infarction. N Engl J Med 355:1210–1221. doi:10.1056/NEJMoa060186

Schachinger V, Erbs S, Elsasser A, Haberbosch W, Hambrecht R, Holschermann H, Yu J, Corti R, Mathey DG, Hamm CW, Suselbeck T, Werner N, Haase J, Neuzner J, Germing A, Mark B, Assmus B, Tonn T, Dimmeler S, Zeiher AM (2006) Improved clinical outcome after intracoronary administration of bone-marrow-derived progenitor cells in acute myocardial infarction: final 1-year results of the REPAIR-AMI trial. Eur Heart J 27:2775–2783. doi:10.1093/eurheartj/ehl388

Shibuki H, Katai N, Kuroiwa S, Kurokawa T, Arai J, Matsumoto K, Nakamura T, Yoshimura N (2002) Expression and neuroprotective effect of hepatocyte growth factor in retinal ischemia-reperfusion injury. Invest Ophthalmol Vis Sci 43:528–536

Sun T, Sun BC, Ni CS, Zhao XL, Wang XH, Qie S, Zhang DF, Gu Q, Qi H, Zhao N (2008) Pilot study on the interaction between B16 melanoma cell-line and bone-marrow derived mesenchymal stem cells. Cancer Lett 263:35–43. doi:10.1016/j.canlet.2007.12.015

Tsao YP, Ho TC, Chen SL, Cheng HC (2006) Pigment epithelium-derived factor inhibits oxidative stress-induced cell death by activation of extracellular signal-regulated kinases in cultured retinal pigment epithelial cells. Life Sci 79:545–550. doi:10.1016/j.lfs.2006.01.041

Uemura R, Xu M, Ahmad N, Ashraf M (2006) Bone marrow stem cells prevent left ventricular remodeling of ischemic heart through paracrine signaling. Circ Res 98:1414–1421. doi:10.1161/01.RES.0000225952.61196.39

Vaughan MB, Ramirez RD, Brown SA, Yang JC, Wright WE, Shay JW (2004) A reproducible laser-wounded skin equivalent model to study the effects of aging in vitro. Rejuvenation Res 7:99–110. doi:10.1089/1549168041552982

Wang M, Tsai BM, Crisostomo PR, Meldrum DR (2006) Pretreatment with adult progenitor cells improves recovery and decreases native myocardial proinflammatory signaling after ischemia. Shock 25:454–459

Watson D, Keller GS, Lacombe V, Fodor PB, Rawnsley J, Lask GP (1999) Autologous fibroblasts for treatment of facial rhytids and dermal depressions. Arch Facial Plast Surg 1:165–170. doi:10.1001/archfaci.1.3.165

Wu Y, Chen L, Scott PG, Tredget EE (2007) Mesenchymal stem cells enhance wound healing through differentiation and angiogenesis. Stem Cells 25:2648–2659. doi:10.1634/stemcells.2007-0226
Related articles recently published in Archives of Dermatological Research (selected by the journal's editorial staff):
Kwon OS, Yoo HG, Han JH, Lee SR, Chung JH, Eun HC (2008) Photoaging-associated changes in epidermal proliferative cell fractions in vivo. Arch Dermatol Res 300:47–52

Tanaka H, Yamaba H, Kosugi N, Mizutani H, Nakata S (2008) Fermentable metabolite of Zymomonas mobilis controls collagen reduction in photoaging skin by improving TGF-beta/Smad signaling suppression. Arch Dermatol Res 300(Suppl 1):S57–S64
Acknowledgments
This study was supported by a grant from Ministry of Knowledge Economy of Korea (0801DG10141).
About this article
Cite this article
Kim, WS., Park, BS. & Sung, JH. Protective role of adipose-derived stem cells and their soluble factors in photoaging. Arch Dermatol Res 301, 329–336 (2009). https://doi.org/10.1007/s00403-009-0951-9
Received:

Revised:

Accepted:

Published:

Issue Date:

DOI: https://doi.org/10.1007/s00403-009-0951-9
Keywords