Abstract
Darier's disease (DD) is an autosomal dominant genodermatology. Mutations in the ATP2A2 gene encoding sarco-endoplasmic reticulum calcium pumping ATPase type 2 (SERCA2) have been identified as the molecular basis of DD. The aim of this study was to report two Chinese pedigree of DD and to explore the genetic mutations. Polymerase chain reaction was carried out to amplify the exons and flanking intron boundaries of the ATP2A2 gene followed by direct sequencing. Two novel missense mutations were identified, a change of C203 to A (A68E) in exon 3 was found in one family and a change of C2759 to T (S920F) in exon 19 in the other, which were located within the transmembrane domain of SERCA2, highly conserved during evolution. The A68E and S920F mutations might be regarded as the causes of the disease in two Chinese families, but these were not tested functionally. Additional functional experiments are necessary to verify the relevance and suitability of these findings for future use in genetic counseling and prenatal diagnosis.
Access options
Buy single article
Instant access to the full article PDF.
USD 39.95
Price excludes VAT (USA)
Tax calculation will be finalised during checkout.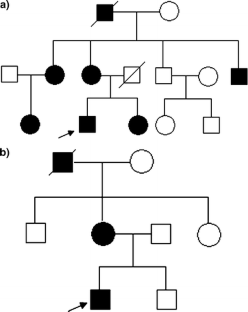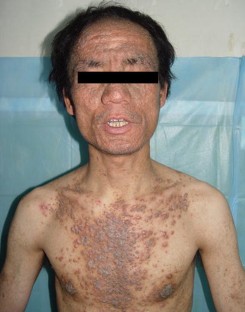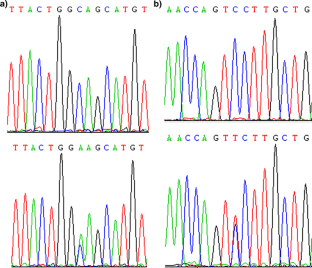 References
Dhitavat J, Fairclough RJ, Hovnanian A, Burge SM (2004) Calcium pumps and keratinocytes: lessons from Darier's disease and Hailey–Hailey disease. Br J Dermatol 150:821–828

Dode L, Andersen JP, Leslie N, Dhitavat J, Vilsen B, Hovnanian A (2003) Dissection of the functional differences between sarco (endo) plasmic reticulum Ca2+-ATPase (SERCA) 1 and 2 isoforms and characterization of Darier disease (SERCA2) mutants by steady-state and transient kinetic analyses. Biol Chem 278:47877–47889

Gélébart P, Martin V, Enouf J, Papp B (2003) Identification of a new SERCA2 splice variant regulated during monocytic differentiation. Biochem Biophys Res Commun 303:676–684

Onozuka T, Sawamura D, Yokota K, Shimizu H (2004) Mutational analysis of the ATP2A2 gene in two Darier disease families with intrafamilial variability. Br J Dermatol 150:652–657

Ren YQ, Gao M, Liang YH, Hou YX, Wang PG, Sun LD, Xu SX, Li W, Du WH, Zhou FS, Shen YJ, Yang S, Zhang XJ (2006) Five mutations of ATP2A2 gene in Chinese patientswith Darier′s disease and a literature review of 86 cases reported in China. Arch Dermatol Res 298:58–63

Sakuntabhai A, Burge S, Monk S, Hovnanian A (1999) Spectrum of novel ATP2A2 mutations in patients with Darier's disease. Hum Mol Genet 8:1611–1619

Sakuntabhai A, Ruiz-Perez V, Carter S, Jacobsen N, Burge S, Monk S, Smith M, Munro CS, O'Donovan M, Craddock N, Kucherlapati R, Rees JL, Owen M, Lathrop GM, Monaco AP, Strachan T, Hovnanian A (1999) Mutations in ATP2A2, encoding a Ca2+ pump, cause Darier disease. Nat Gene 21:271–277

Yang S, Sun LD, Liu HS, Wang JY, He PP, Li M, Gao M, Liu JB, Yang J, Wang ZX, Zhu YY, Lin D, Zhang XJ (2004) A novel missense mutation of the ATP2A2 gene in a Chinese family with Darier′s disease. Arch Dermatol Res 296:21–24
Acknowledgments
The authors thank all patients and their families for their support and interest in our work.
About this article
Cite this article
Shi, BJ., Feng, J., Ma, CC. et al. Novel mutations of the ATP2A2 gene in two families with Darier's disease. Arch Dermatol Res 301, 27–30 (2009). https://doi.org/10.1007/s00403-008-0910-x
Received:

Revised:

Accepted:

Published:

Issue Date:

DOI: https://doi.org/10.1007/s00403-008-0910-x
Keywords
Darier's disease

ATP2A2

Mutation