Abstract
The topical application of a mixture of sugar and povidone--iodine (PI) has been reported to accelerate the healing of cutaneous wounds and ulcers by promoting re-epithelialization and granulation tissue formation as well as having an anti-microbial effect. To clarify the mechanisms accounting for the efficacy of a 70% sugar and 3% PI paste (U-PASTA™) (SP), various keratinocytes and fibroblasts functions, including proliferation, collagen synthesis, integrin expression, and cytokine and proteinase secretions in the presence of SP were investigated. Cultured human keratinocytes and fibroblasts were treated with various concentrations of SP, SU and PI. The secretion of urokinase-type plasminogen activator (u-PA), transforming growth factor (TGF)-α and interleukin-1α from keratinocytes, was detected by ELISA. Collagen synthesis of fibroblasts was examined by means of detecting proline uptake. Furthermore, integrin expressions of these cells were analyzed using a flow cytometer. SP and PI increased intra-cellular u-PA of keratinocytes and stimulated the secretion of u-PA and TGF-α. Sugar accelerated the extra-cellular u-PA level only. Both SP and sugar increased the collagen synthesis of fibroblasts. SP and PI also remarkably induced the expressions of extra-cellular matrix receptor integrins, α1, α2, α3, α4, α5 and β1, on the surface of keratinocytes and fibroblasts. SP, the mixture of sugar and PI, is likely to act on wounds not only as an antibiotic agent, but also as a modulator for keratinocytes and fibroblasts.
Access options
Buy single article
Instant access to the full article PDF.
US$ 39.95
Tax calculation will be finalised during checkout.
Subscribe to journal
Immediate online access to all issues from 2019. Subscription will auto renew annually.
US$ 119
Tax calculation will be finalised during checkout.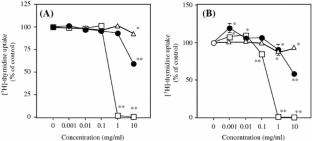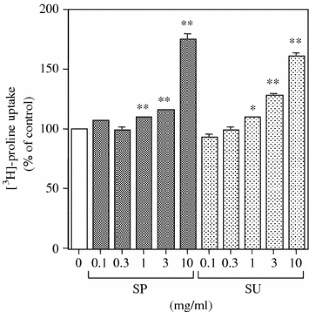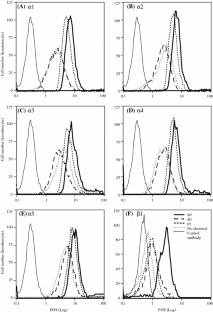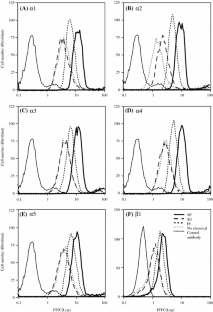 Abbreviations
IL-1α:

Interleukin-1α

PI:

Povidone--iodine;

SU:

A paste comprising 70% sugar

SP:

A paste comprising 70% sugar and 3% PI

TGF-α:

Transforming growth factor-α

TGF-β:

Transforming growth factor-β

u-PA:

Urokinase-type plasminogen activator
References
1.

Addison MK, Walterspiel JN (1985) Sugar and wound healing. Lancet ii:663--664

2.

Anania WC, Rosen RC, Wallace JA, Weinblatt MA, Gerland JS, Castillo J (1985) Treatment of diabetic skin ulcerations with povidone--iodine and sugar. J Am Podiatr Med Assoc 75:472--474

3.

Balin AK, Pratt L (2002) Dilute povidone--iodine solutions inhibit human skin fibroblast growth. Dermatol Surg 28:210--214

4.

Bianchi J (2001) Cadexomer-iodine in the treatment of venous leg ulcers: what is the evidence? J Wound Care 10:225--229

5.

Burks RI (1998) Povidone--iodine solution in wound treatment. Phys Ther 78:212--218

6.

Clark RA (1990) Fibronectin matrix deposition and fibronectin receptor expression in healing and normal skin. J Invest Dermatol 94(Suppl. 6):128S--134S

7.

Clark RA (1993) Basics of cutaneous wound repair. J Dermatol Surg Oncol 19:693--706

8.

Clark RA, Nielsen LD, Welch MP, McPherson JM (1995) Collagen matrices attenuate the collagen-synthetic response of cultured fibroblasts to TGF-β. J Cell Sci 108:1251--1261

9.

Clark RA, Ashcroft GS, Speender M-J, Larjava H, Ferguson MWJ (1996) Reepithelialization of normal human excisional wounds is associated with a switch from αvβ5 and αvβ6 integrins. Br J Dermatol 135:46--51

10.

Del Rosso M, Fibbi G, Dini G, Grappone C, Pucci M, Caldini R, Magnelli L, Fimiani M, Lotti T, Panconesi E (1990) Role of specific membrane receptors in urokinase-dependent migration of human keratinocytes. J Invest Dermatol 94:310--316

11.

Eto Y, Matsumoto J, Akiba T, Wada Y, Nagakura M, Nakamura M (1989) The healing effect of KT-136 on incised and open wounds in rats (in Japanese). Jpn Pharmcol Ther 17(Suppl. 1):7--13

12.

Gailit J, Clark RA (1996) Studies in vitro on the role of αV and β1 integrins in adhesion of human dermal fibroblasts to provisional matrix proteins fibronectin, vitronectin, and fibrinogen. J Invest Dermatol 106:102--108

13.

Gordon H, Middleton K, Seal D, Sullens K (1985) Sugar and wound healing (letter). Lancet 2:663--664

14.

Grondahl-Hansen J, Lund LR, Ralfkiaer E, Ottevanger V, Dano K (1988) Urokinase- and tissue-type plasminogen activators in keratinocytes during wound reepithelialization. J Invest Dermatol 90:790--795

15.

Haapasalmi K, Zhang K, Tonnesen M, Olerud J, Sheppard D, Salo T, Kramer R, Clark RAF, Uitto V-J, Larjava H (1996) Keratinocytes in human wounds express αvβ6 integrin. J Invest Dermatol 104:42--48

16.

Keith JF, Knodel L (1988) Sugar in wound healing. Drug Intell Clin Pharm 22:409--411

17.

Kirchberg K, Lange TS, Klein EC, Jungtaubl H, Heinen G, Meyer-Ingold W, Scharffetter-Kochanek K (1995) Induction of β1 integrin synthesis by recombinant platelet-derived growth factor (PDGF-AB) correlates with an enhanced migratory response of human dermal fibroblasts to various extracellular matrix proteins. Exp Cell Res 220:29--35

18.

Kissane JM, Robins E (1958) The fluorometric measurement of deoxyribonucleic acid in animal tissues with special reference to the central nervous system. J Biol Chem 233:184--188

19.

Knutson RA, Merbitz LA, Creekmore MA, Snipes HG (1981) Use of sugar and povidone--iodine to enhance wound healing: five years' experience. South Med J 74:1329--1335

20.

Larjava H, Salo T, Haapasalmi K, Kramer RH, Heino J (1993) Expression of integrins and basement membrane components by wound keratinocytes. J Clin Invest 92:1425--1435

21.

Lee YR, Oshita Y, Tsuboi R, Ogawa H (1996) Combination of insulin-like growth factor (IGF)-I and IGF-binding protein-1 promotes fibroblast-embedded collagen gel contraction. Endocrinology 137:5278--5283

22.

Mayer DA, Tsapogas MJ (1993) Povidone--iodine and wound healing: a critical review. Wounds 5:14--23

23.

Miyachi Y, Imamura S (1990) Use of sugar and povidone--iodine in the treatment refractory cutaneous ulcers. J Dermatol Treat 1:191--193

24.

Miyachi Y, Imamura S (1991) Improved healing of pressure sores with sugar and povidone--iodine. Ther Res 49:81--87

25.

Morioka S, Lazarus GS, Baird JL, Jensen PL (1987) Migrating keratinocytes express urokinase-type plasminogen activator. J Invest Dermatol 88:418--423

26.

Pilcher BK, Dumin JA, Sudbeck BD, Krane SM, Welgus HG, Parks WC (1997) The activity of collagenase-I is required for keratinocyte migration on a type I collagen matrix. J Cell Biol 137:1445--1457

27.

Shi CM, Takimoto R, Tsuboi R, Ogawa H (1996) Topical application of sugar and povidone iodine stimulates wound healing in diabetic mice (in Japanese). Jpn J Dermatol 106:403--408

28.

Shiraishi T, Oka R, Nakagawa Y (1997) Pharmaceutical and bacteriological study on povidone--iodine sugar ointment. Dermatology 195(Suppl. 2):100--103

29.

Topham J (1996) Sugar paste and povidone--iodine in the treatment of wounds. J Wound Care 5:364--365

30.

Tsuboi R, Sato C, Kurita Y, Ron D, Rubin JS, Ogawa H (1993) Keratinocyte growth factor (FGF-7) stimulates migration and plasminogen activator activity of normal human keratinocytes. J Invest Dermatol 101:49--53

31.

Tsuboi R, Sato C, Shi C, Nakamura T, Sakurai T, Ogawa H (1994) Endothelin-1 acts as an autocrine growth factor for normal human keratinocytes. J Cell Physiol 159:213--220

32.

Webster DF, Harvey W (1979) A quantitative assay for collagen synthesis in microwell fibroblast cultures. Anal Biochem 96:220--224

33.

Wilson JR, Mills JG, Prather ID, Dimitrijevich SD (2005) A toxicity index of skin and wound cleansers used on in vitro fibroblasts and keratinocytes. Adv Skin Wound Care 18:373--378

34.

Zambruno G, Marchisio PC, Marconi A, Vaschieri C, Melchiori A, Giannetti A, De Luca M (1995) Transforming growth factor-β1 modulates β1 and β5 integrin receptors and induces the de novo expression of the αvβ6 heterodimer in normal human keratinocytes: implications for wound healing. J Cell Biol 129:853--865

35.

Zhou LH, Nahm WK, Badiavas E, Yufit T, Falanga V (2002) Slow release iodine preparation and wound healing: in vitro effects consistent with lack of in vivo toxicity in human chronic wounds. Br J Dermatol 146:365--374
Acknowledgment
We thank Mrs Atsuko Iioka for the expert technical assistance.
About this article
Cite this article
Nakao, H., Yamazaki, M., Tsuboi, R. et al. Mixture of sugar and povidone--iodine stimulates wound healing by activating keratinocytes and fibroblast functions. Arch Dermatol Res 298, 175 (2006). https://doi.org/10.1007/s00403-006-0683-z
Received:

Revised:

Accepted:

Published:
Keywords
Topical agent

Cytokine

Integrin

Collagen

Plasminogen activator