Abstract
Introduction
The purpose of this study was to evaluate the clinical results of surgical repair for proximal long head of the biceps (LHB) tendon ruptures comparing chronic primary and postsurgical revision LHB tendon ruptures.
Materials and methods
Patients who underwent subpectoral LHB tenodesis for chronic ruptures with a minimum of 2 years from surgery were identified. ASES and SF-12 PCS scores and surgical and demographic data were collected prospectively. At final follow-up, patients were interviewed regarding symptoms related to their biceps. Symptoms were converted into a Subjective Proximal Biceps Score (SPBS).
Results
Twenty-seven patients (22 males, 5 females) with a mean age of 61 years (range 40–76 years) underwent LHB tenodeses. Twenty patients (74.1 %) were primary repairs for chronic ruptures and seven patients (25.9 %) were revision repairs after failed prior LHB tenodesis. Twenty-five patients (92.6 %; n = 18 primary; n = 7 revision) were available for follow-up a mean of 3.8 years (range 2–6.1). The overall median postoperative SPBS showed significant improvement over the preoperative baseline (p < 0.001). Individual components of the SPBS showed substantial improvements. The SPBS significantly correlated with the postoperative ASES score (r = −0.478; p = 0.038). There were no differences in postoperative SPBSs between the primary and revision tenodesis groups. The mean postoperative ASES score was 90.3 and SF-12 PCS was 52.6.
Conclusions
Open subpectoral LHB tenodesis was a safe and effective method for the treatment of chronic LHB tendon ruptures and for the revision of failed post-surgical LHB ruptures. Patients had less pain, cramping, and deformity after LHB tenodesis. The SPBS, ASES, and SF-12 PCS scores significantly improved among this group of patients.
Level of evidence
Level III; Retrospective comparative study.
Access options
Buy single article
Instant access to the full article PDF.
US$ 39.95
Tax calculation will be finalised during checkout.
Subscribe to journal
Immediate online access to all issues from 2019. Subscription will auto renew annually.
US$ 119
Tax calculation will be finalised during checkout.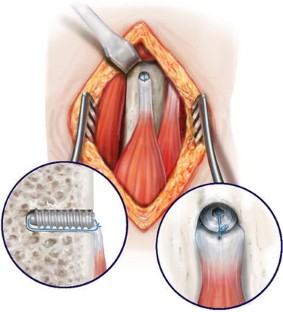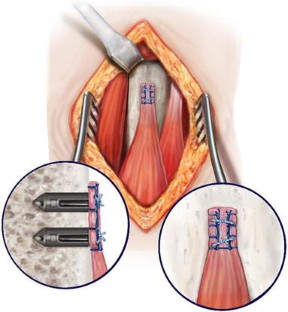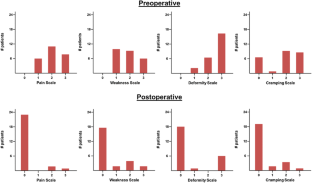 References
1.

Braun S, Horan MP, Elser F, Millett PJ (2011) Lesions of the biceps pulley. Am J Sports Med 39:790–795. doi:10.1177/0363546510393942

2.

Murthi AM, Vosburgh CL, Neviaser TJ (2000) The incidence of pathologic changes of the long head of the biceps tendon. J Shoulder Elbow Surg 9:382–385. doi:10.1067/mse.2000.108386

3.

Warren RF (1985) Lesions of the long head of the biceps tendon. Instr Course Lect 34:204–209

4.

Burkhead WZ, Arcand MA, Zeman C (1990) The biceps tendon. In: Rockwood CA, Matsen FA (eds) The shoulder, 3rd edn. Saunders, Philadelphia

5.

Carter AN, Erickson SM (1999) Proximal biceps tendon rupture: primarily an injury of middle age. Phys Sportsmed 27:95–101

6.

Kannus P, Józsa L (1991) Histopathological changes preceding spontaneous rupture of a tendon: a controlled study of 891 patients. J Bone Joint Surg Am 73:1507–1525

7.

Refior HJ, Sowa D (1995) Long tendon of the biceps brachii: sites of predilection for degenerative lesions. J Shoulder Elbow Surg 4:436–440. doi:10.1016/S1058-2746(05)80035-7

8.

Gregory JM, Harwood DP, Gochanour E, Sherman SL, Romeo AA (2012) Clinical outcomes of revision biceps tenodesis. Int J Shoulder Surg 6:45–50. doi:10.4103/0973-6042.96993

9.

Ng CY, Funk L (2012) Symptomatic chronic long head of biceps rupture: surgical results. Int J Shoulder Surg 6:108–111. doi:10.4103/0973-6042.106222

10.

Millett PJ, Sanders B, Gobezie R, Braun S, Warner JJ (2008) Interference screw vs. suture anchor fixation for open subpectoral biceps tenodesis: does it matter? BMC Musculoskelet Disord 9:121. doi:10.1186/1471-2474-9-121

11.

Mazzocca AD, Rios CG, Romeo AA, Arciero RA (2005) Subpectoral biceps tenodesis with interference screw fixation. Arthroscopy 21:896. doi:10.1016/j.arthro.2005.04.002

12.

Millett PJ, Wilcox RB 3rd, O'Holleran JD, Warner JJ (2006) Rehabilitation of the rotator cuff: an evaluation-based approach. J Am Acad Orthop Surg 14:599–609

13.

van der Meijden OA, Westgard P, Chandler Z, Gaskill TR, Kokmeyer D, Millett PJ (2012) Rehabilitation after arthroscopic rotator cuff repair: current concepts review and evidence-based guidelines. Int J Sports Phys Ther 7:197–218

14.

Scheibel M, Schröder RJ, Chen J, Bartsch M (2011) Arthroscopic soft tissue tenodesis versus bony fixation anchor tenodesis of the long head of the biceps tendon. Am J Sports Med 39:1046–1052. doi:10.1177/0363546510390777

15.

Anthony SG, McCormick F, Gross DJ, Golijanin P, Provencher MT (2015) Biceps tenodesis for long head of the biceps after auto-rupture or failed surgical tenotomy: results in an active population. J Shoulder Elbow Surg 24(2):e36–e40. doi:10.1016/j.jse.2014.06.031

16.

Tucker CJ, Dutta AK (2009) Tenodesis of isolated proximal ruptures of the long head of the biceps brachii. Tech Shoulder Elbow Surg 10:72–75. doi:10.1097/BTE.0b013e3181a4474c
Ethics declarations
Conflict of interest
This research was supported by the Steadman Philippon Research Institute. The Institute receives research support from the following entities: Smith and Nephew Endoscopy, Inc.; Arthrex, Inc.; Siemens Medical Solutions USA, Inc.; Ossur Americas, Inc.; Opedix, Inc. This work was not supported directly by outside funding or grants. Peter J. Millett has received from Arthrex something of value (exceeding the equivalent of US$500) not related to this manuscript or research. He is a consultant and receives payments from Arthrex and has stock options in GameReady and Vumedi. He is also a consultant for Myos. Dr. Simon Euler had his research position at the Steadman Philippon Research institute funded by Arthrex. The other authors receive support from the Steadman Philippon Research Institute.
Additional information
The study was performed at the Steadman Philippon Research Institute, Vail, CO.
Electronic supplementary material
Below is the link to the electronic supplementary material.
Video 1: This surgical video demonstrates a case of a revision subpectoral LHB tenodesis for symptomatic chronic LHB rupture following failed primary tenodesis using an interference screw. The rupture occurred six weeks prior to this intervention. (MP4 45261 kb)
About this article
Cite this article
Euler, S.A., Horan, M.P., Ellman, M.B. et al. Chronic rupture of the long head of the biceps tendon: comparison of 2-year results following primary versus revision open subpectoral biceps tenodesis. Arch Orthop Trauma Surg 136, 657–663 (2016). https://doi.org/10.1007/s00402-015-2393-5
Received:

Published:

Issue Date:
Keywords
Chronic biceps rupture

Biceps score

Subpectoral tenodesis

Interference screw

Suture anchors

Revision