Abstract
Saturday night palsy is a colloquial term given to brachial plexus injuries of the arm resulting from stretching or direct pressure against a firm object, often after alcohol or drug consumption. In most circumstances, this condition gives rise to a temporary plexopathy, which generally resolves. However, if the compression is severe and prolonged, a more grave form of this condition known as 'Crush Syndrome' may occur. Skeletal muscle injury, brought about by protracted immobilization, leads to muscle decay, causing rhabdomyolysis, which may in turn precipitate acute renal failure. This condition is potentially fatal and has an extremely high morbidity. The case presented below demonstrates the drastic consequences that can result following an episode of 'binge' drinking in a young man. What is most concerning is that this trend is increasing across society and cases like this may not be as rare in the future.
Access options
Buy single article
Instant access to the full article PDF.
US$ 39.95
Tax calculation will be finalised during checkout.
Subscribe to journal
Immediate online access to all issues from 2019. Subscription will auto renew annually.
US$ 119
Tax calculation will be finalised during checkout.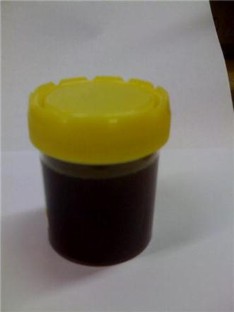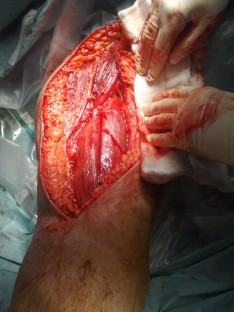 References
1.

Silber E, Reilly M, Al-Moallem M (1999) Brachial plexopathy related to alcohol intoxication. J Neurol Neurosurg Psychiatry 67:411–412

2.

Riggs JE, Schochet SS Jr, Hogg JP (1999) Focal rhabdomyolysis and brachial plexopathy: an association with heroin and chronic ethanol use. Mil Med 164(3):228–229

3.

Spinner RJ, Poliakoff MB, Tiel RL (2002) The origin of "Saturday night palsy"? Neurosurgery 51(3):737–741 (discussion 41)

4.

Better OS (1990) The crush syndrome revisited (1940–1990). Nephron 55(2):97–103

5.

Bywaters EG, Beall D (1998) Crush injuries with impairment of renal function. 1941. J Am Soc Nephrol 9(2):322–332

6.

Gonzalez D (2005) Crush syndrome. Crit Care Med 33(1 Suppl):S34–S41

7.

Malinoski DJ, Slater MS, Mullins RJ (2004) Crush injury and rhabdomyolysis. Crit Care Clin 20(1):171–192

8.

Smith J, Greaves I (2003) Crush injury and crush syndrome: a review. J Trauma 54(5 Suppl):S226–S230

9.

Better OS (1997) History of the crush syndrome: from the earthquakes of Messina, Sicily 1909 to Spitak, Armenia 1988. Am J Nephrol 17(3–4):392–394

10.

Kikta MJ, Meyer JP, Bishara RA, Goodson SF, Schuler JJ, Flanigan P (1987) Crush syndrome due to limb compression. Arch Surg 122(9):1078–1081

11.

Patier JL, Ferrere F, Moreno-Cobo MA, Echaniz A (2007) Rhabdomyolysis caused by the association of simvastatin and risperidone. Med Clin (Barc) 129(11):439

12.

Subasi M, Tuzuner T (2005) Tibial fractures associated with crush injuries to the soft tissues of the dorsal foot in children. Injury 36(1):233

13.

Golling M, Fonouni H, Mehrabi A, McArthur N, Huber FX (2009) Crush syndrome due to drug-induced compartment syndrome: a rare condition not to be overlooked. Surg Today 39(7):558–565

14.

Mubarak S, Owen CA (1975) Compartmental syndrome and its relation to the crush syndrome: a spectrum of disease. A review of 11 cases of prolonged limb compression. Clin Orthop Relat Res Nov–Dec(113):81–89

15.

Chang Chien C-H (2006) Rhabdomyolysis and upper-extremity deep vein thrombosis associated with Saturday night palsy. Injury Extra 37:310–312

16.

Measham F, Brain K (2005) British alcohol policy and the new culture of intoxication. Crime Media Cult 1:262–283

17.

Konishi N, Takeshita K (1998) A case of acute renal failure caused by rhabdomyolysis with thrombosis of the deep vein of the right leg, following sleeping in a straight sitting position for a long time. Nippon Jinzo Gakkai Shi 40(1):22–26

18.

Ward MM (1988) Factors predictive of acute renal failure in rhabdomyolysis. Arch Intern Med 148(7):1553–1557

19.

Mallinson RH, Goldsmith DJ, Higgins RM, Venning MC, Ackrill P (1994) Acute swollen legs due to rhabdomyolysis: initial management as deep vein thrombosis may lead to acute renal failure. BMJ 309(6965):1361–1362

20.

Grossman RA, Hamilton RW, Morse BM, Penn AS, Goldberg M (1974) Nontraumatic rhabdomyolysis and acute renal failure. N Engl J Med 291(16):807–811

21.

Su JC, Fu QG, Li ZD, Yu BQ, Zhang CC, Cao LH et al (2008) Treatment of severe crush syndrome caused by earthquake: a report of 35 cases. Zhongguo Gu Shang 21(10):748–750

22.

Najafi I, Van Biesen W, Sharifi A, Hoseini M, Rashid Farokhi F, Sanadgol H et al (2008) Early detection of patients at high risk for acute kidney injury during disasters: development of a scoring system based on the Bam earthquake experience. J Nephrol 21(5):776–782

23.

Joannidis M, Druml W, Forni LG, Groeneveld AB, Honore P, Oudemans-van Straaten HM et al (2010) Prevention of acute kidney injury and protection of renal function in the intensive care unit expert opinion of the working group for nephrology, ESICM. Intensive Care Med 36(3):392–411

24.

Wei Q, Baihai S, Ping F, Xiaolei C, Jing L, Rong Z (2009) Successful treatment of crush syndrome complicated with multiple organ dysfunction syndrome using hybrid continuous renal replacement therapy. Blood Purif 28(3):175–180

25.

Richter J, Schulze W, Klaas A, Clasbrummel B, Muhr G (2008) Compartment syndrome of the foot: an experimental approach to pressure measurement and release. Arch Orthop Trauma Surg 128(2):199–204
About this article
Cite this article
Devitt, B.M., Baker, J.F., Ahmed, M. et al. Saturday night palsy or Sunday morning hangover? A case report of alcohol-induced Crush Syndrome. Arch Orthop Trauma Surg 131, 39–43 (2011). https://doi.org/10.1007/s00402-010-1098-z
Received:

Published:

Issue Date:
Keywords
Compartment syndrome

Saturday night palsy

Rhabdomyolysis

Crush Syndrome