Abstract
Over recent years, the incidence of infection caused by antibiotic-resistant Acinetobacter baumannii (a conditional pathogenic bacterium) has showed an increasing trend in such hospital departments as ICUs. Infections caused by antibiotic-resistant A. baumannii have drawn much attention from the medical professionals because it is difficult to manage such infections, and because the mortality related to such infections is high. To date, no cure of gouty arthritis and septic arthritis meanwhile complicated by antibiotic-resistant A. baumannii infection has been reported. We cured such a patient of intractable knee infection caused by A. baumannii resistant to all conventional antibiotics including imipenem by taking comprehensive measures including surgery, and infection did not recur during the 14-month follow-up.
This is a preview of subscription content, log in to check access.
Access options
Buy single article
Instant access to the full article PDF.
US$ 39.95
Price includes VAT for USA
Subscribe to journal
Immediate online access to all issues from 2019. Subscription will auto renew annually.
US$ 199
This is the net price. Taxes to be calculated in checkout.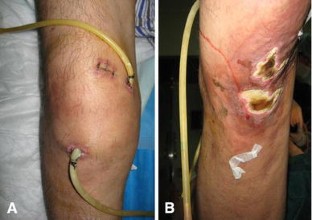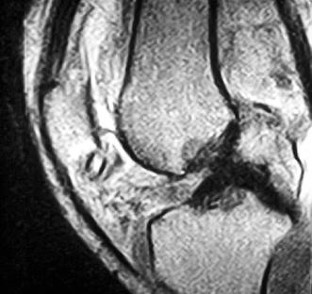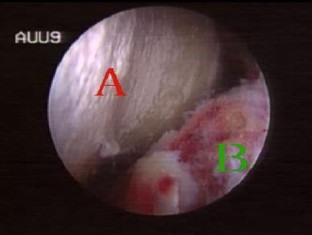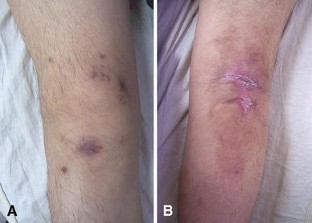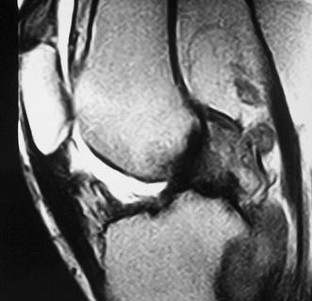 References
1.

Falagas ME, Karveli EA (2007) The changing global epidemiology of Acinetobacter baumannii infections: a development with major public health implications. Clin Microbiol Infect 13:117–119

2.

Whitman TJ, Qasba SS, Timpone JG, Babel BS, Kasper MR, English JF, Sanders JW, Hujer KM, Hujer AM, Endimiani A, Eshoo MW, Bonomo RA (2008) Occupational transmission of Acinetobacter baumannii from a United States serviceman wounded in Iraq to a health care worker. Clin Infect Dis 47:439–443

3.

Clawson DK, Dunn AW (1967) Management of common bacterial infections of bones and joints. J Bone Joint Surg Am 49:164–182

4.

Shaw BA, Kasser JR (1990) Acute septic arthritis in infancy and childhood. Clin Orthop Relat Res 257:212–225

5.

Al-Ahaideb A (2008) Septic arthritis in patients with rheumatoid arthritis. J Orthop Surg Res 29:33

6.

Ross JJ (2005) Septic arthritis. Infect Dis Clin North Am 19:799–817

7.

Mathews CJ, Kingsley G, Field M, Jones A, Weston VC, Phillips M, Walker D, Coakley G (2007) Management of septic arthritis: a systematic review. Ann Rheum Dis 66:440–445

8.

Atkins BL, Bowler IC (1998) The diagnosis of large joint sepsis. J Hosp Infect 40:263–274

9.

del-Mar Tomas M, Cartelle M, Pertega S, Beceiro A, Llinares P, Canle D, Molina F, Villanueva R, Cisneros JM, Bou G (2005) Hospital outbreak caused by a carbapenem-resistant strain of Acinetobacter baumannii: patient prognosis and risk-factors for colonisation and infection. Clin Microbiol Infect 11:540–546

10.

Poirel L, Lebessi E, Héritier C, Patsoura A, Foustoukou M, Nordmann P (2006) Nosocomial spread of OXA-58-positive carbapenem-resistant Acinetobacter baumannii isolates in a paediatric hospital in Greece. Clin Microbiol Infect 12:1138–1141

11.

Brauers J, Frank U, Kresken M, Rodloff AC, Seifert H (2005) Activities of various beta-lactams and beta-lactam/beta-lactamase inhibitor combinations against Acinetobacter baumannii and Acinetobacter DNA group 3 strains. Clin Microbiol Infect 11:24–30

12.

Fournier PE, Richet H (2006) The epidemiology and control of Acinetobacter baumannii in health care facilities. Clin Infect Dis 42:692–699

13.

Jerome JT, Sankaran B, Thirumagal K (2007) Carpal bone involvement in gout. Arch Orthop Trauma Surg 127:971–974

14.

Tsai CH, Chen YJ, Hsu HC, Chen HT (2009) Bacteremia coexisting with tophaceous gout of the spine mimicking spondylodiscitis: a case report. Spine 34:E106–E109
About this article
Cite this article
Duan, X., Yang, L. & Xia, P. Septic arthritis of the knee caused by antibiotic-resistant Acinetobacter baumannii in a gout patient: a rare case report. Arch Orthop Trauma Surg 130, 381–384 (2010). https://doi.org/10.1007/s00402-009-0958-x
Received:

Published:

Issue Date:
Keywords
Septic arthritis

Knee

Acinetobacter baumannii

Gout

Infection