Abstract
Introduction
This experimental study was performed to assess, whether or not, vitamin C, required during the collagen synthesis, would influence the Achilles tendon healing in a healthy rat model.
Materials and methods
The right Achilles tendons of 42 healthy female Wistar Albino rats were completely ruptured. The rats were randomly divided into the vitamin C and control groups and both groups included third, tenth and twenty-first day subgroups. One hundred and fifty milligrams (1.5 cc) of vitamin C and 1.5 cc % 0.9 NaCl were injected once for every 2 days for the vitamin C and control groups, respectively. Qualitative and quantitative microscopic comparisons of the repair tissues of both groups were made on the mentioned days.
Results
Angiogenesis was more evident on the third day in the vitamin C group. There was a significant difference between the control and vitamin C groups regarding the type I collagen production on the tenth day. The structure of the repair tissue was almost in the form of regular dense connective tissue at the end of twenty-first day in the vitamin C group. Mean collagen fiber diameter was considerably higher, and the number of active fibroblasts in the repair tissue was slightly elevated in the vitamin C group during the entire healing process.
Conclusion
High-dose vitamin C supplementation once for every 2 days has stimulating effects on the Achilles tendon healing because of early angiogenesis and increased collagen synthesis in a healthy rat model. Further studies are needed to make clear the mentioned encouraging effects of the vitamin C on the Achilles tendon healing.
Access options
Buy single article
Instant access to the full article PDF.
USD 39.95
Price excludes VAT (USA)
Tax calculation will be finalised during checkout.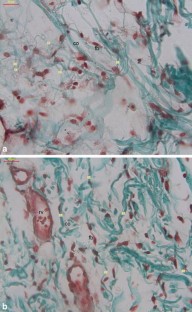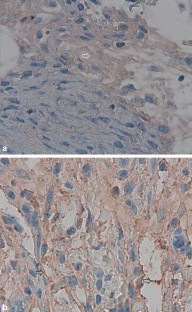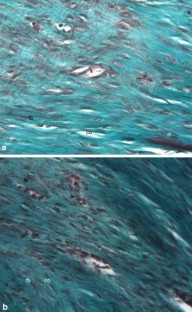 References
Alcantra-Martos T, Delgado-Martinez AD, Vega MV, Carrascal MT, Munuera-Martinez L (2007) Effect of vitamin C on fracture healing in elderly osteogenic disorder shionogoi rats. J Bone Joint Surg Br 89:402–407

Aspenberg P, Forslund C (1999) Enhanced tendon healing with GDF 5 and 6. Acta Orthop Scand 70:51–54

Aspenberg P, Virchenko O (2004) Platelet concentrate injection improves Achilles tendon repair in rats. Acta Orthop Scand 75:93–99

Bruns J, Kampen J, Kahrs J, Plitz W (2000) Achilles tendon rupture: experimental results on spontaneous repair in a sheep-model. Knee Surg Sports Traumatol Arthrosc 8:364–369

Chong AK, Ang AD, Goh JC, Hui JH, Lim AY, Lee EH, Lim BH (2007) Bone marrow-derived mesenchymal stem cells influence early tendon-healing in a rabbit achilles tendon model. J Bone Joint Surg Am 89:74–81

Forslund C, Bylander B, Aspenberg P (2003) Indomethacin and celecoxib improve tendon healing in rats. Acta Orthop Scand 74:465–469

Jarvinen TAH, Jarvinen TLN, Kannus P, Jozsa L, Jarvinen M (2004) Collagen fibres of the spontaneously ruptured human tendons display decrease thickness and crimp angle. J Orthop Res 22:1303–1309

Junqueira LC, Carneiro J (2003) Basic histology: text and atlas, 10th edn. Lange Medical Books/McGraw-Hill, New York

Leppilahti J, Puranen J, Orava S (1996) Incidence of Achilles tendon rupture. Acta Orthop Scand 67:277–279

Orhan Z, Ozturan K, Guven A, Cam K (2004) The effect of extracorporeal shock waves on a rat model of injury to tendo Achillis. A histological and biomechanical study. J Bone Joint Surg Br 86:613–618

Ross MH, Kaye GI, Pawlina W. Histology (2003) A text and atlas with cell and molecular biology, 4th edn. Lippincott Williams & Wilkins, Philadelphia

Russell JE, Manske PR (1991) Ascorbic acid requirement for optimal flexor tendon repair in vitro. J Orthop Res 9:714–719

Shamberger RJ (1984) Genetic toxicology of ascorbic acid. Mutat Res 133:135–159

Tajima S, Pinnell SR (1996) Ascorbic acid preferentially enhances type I and III collagen gene transcription in human skin fibroblasts. J Dermatol Sci 11:250–253

Telang S, Clem AL, Eaton JW, Chesney J (2007) Depletion of ascorbic acid restricts angiogenesis and retards tumor growth in a mouse model. Neoplasia 9:47–56

Van der Loos CM, Marijianowski MH, Becker AE (1994) Quantification in immunohistochemistry: The measurement of the ratios of collagen types I and II. Histochem J 26:347–354

Zhang F, Liu H, Stile F, Lei MP, Pang Y, Oswald TM, Beck J, Dorsett-Martin W, Lineaweaver WC (2003) Effect of vascular endothelial growth factor on rat Achilles tendon healing. Plast Reconstr Surg 112:1613–1619
Acknowledgments
The authors thank Mustafa Karaköse, MD, for his kind help during the experimental procedure in rats.
Additional information
Gazi University Scientific Research Project Foundation provided the financial support for this study (project no. 01/2003-01).
About this article
Cite this article
Ömeroğlu, S., Peker, T., Türközkan, N. et al. High-dose vitamin C supplementation accelerates the Achilles tendon healing in healthy rats. Arch Orthop Trauma Surg 129, 281–286 (2009). https://doi.org/10.1007/s00402-008-0603-0
Received:

Published:

Issue Date:

DOI: https://doi.org/10.1007/s00402-008-0603-0
Keywords