This is a preview of subscription content, log in to check access.
Access options
Buy single article
Instant access to the full article PDF.
US$ 39.95
Price includes VAT for USA
Subscribe to journal
Immediate online access to all issues from 2019. Subscription will auto renew annually.
US$ 199
This is the net price. Taxes to be calculated in checkout.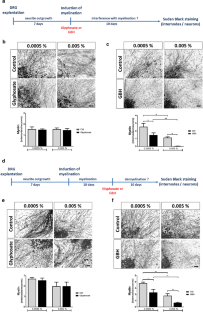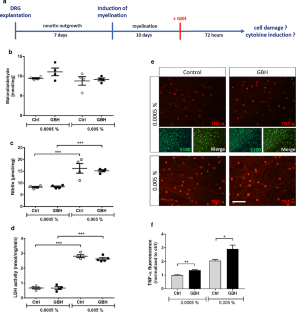 References
1.

Benachour N, Sipahutar H, Moslemi S, Gasnier C, Travert C, Séralini GE (2009) Time- and dose-dependent effects of roundup on human embryonic and placental cells. Arch Environ Contam Toxicol 53(1):126–133

2.

Boocock MR, Coggins JR (1983) Kinetics of 5-enolpyruvylshikimate-3-phosphate synthase inhibition by glyphosate. FEBS Lett 154(1):127–133

3.

Defarge N, Spiroux de Vendômois J, Séralini GE (2017) Toxicity of formulants and heavy metals in glyphosate-based herbicides and other pesticides. Toxicol Rep 5:156–163

4.

Duke SO, Powles SB (2008) Glyphosate: a once-in-a-century herbicide. Pest Manag Sci 64(4):319–325

5.

Gasnier C, Dumont C, Benachour N, Clair E, Chagnon MC, Séralini GE (2009) Glyphosate-based herbicides are toxic and endocrine disruptors in human cell lines. Toxicology 262(3):184–191

6.

Kawagashira Y, Koike H, Kawabata K, Takahashi M, Ohyama K, Hashimoto R, Iijima M, Katsuno M, Sobue G (2017) Vasculitic neuropathy following exposure to a glyphosate-based herbicide. Intern Med 56(11):1431–1434

7.

Mesnage R, Bernay B, Séralini GE (2013) Ethoxylated adjuvants of glyphosate-based herbicides are active principles of human cell toxicity. Toxicology 313(2–3):122–128

8.

Mesnage R, Defarge N, Spiroux de Vendômois J, Séralini GE (2015) Potential toxic effects of glyphosate and its commercial formulations below regulatory limits. Food Chem Toxicol 84:133–153

9.

Portier CJ, Armstrong BK, Baguley B, Baur X, Belyaev I, Bellé R et al (2016) Differences in the carcinogenic evaluation of glyphosate between the International Agency for Research on Cancer (IARC) and the European Food Safety Authority (EFSA). J Epidemiol Community Health 70(8):741–745

10.

Tang J, Hu P, Li Y, Win-Shwe TT, Li C (2017) Ion imbalance is involved in the mechanisms of liver oxidative damage in rats exposed to glyphosate. Front Physiol 8:1083
Ethics declarations
Conflict of interest
The authors declare that they have no conflict of interest.
Electronic supplementary material
Below is the link to the electronic supplementary material.
About this article
Cite this article
Szepanowski, F., Szepanowski, L., Mausberg, A.K. et al. Differential impact of pure glyphosate and glyphosate-based herbicide in a model of peripheral nervous system myelination. Acta Neuropathol 136, 979–982 (2018). https://doi.org/10.1007/s00401-018-1938-4
Received:

Revised:

Accepted:

Published:

Issue Date:
Keywords
Pure Glyphosate

Glyphosate-based Herbicides (GBH)

Peripheral Nervous System Myelination

Demyelinating Events

Isopropylamine Salt