Abstract
A major concern associated with ZIKV infection is the increased incidence of microcephaly with frequent calcifications in infants born from infected mothers. To date, postmortem analysis of the central nervous system (CNS) in congenital infection is limited to individual reports or small series. We report a comprehensive neuropathological study in ten newborn babies infected with ZIKV during pregnancy, including the spinal cords and dorsal root ganglia (DRG), and also muscle, pituitaries, eye, systemic organs, and placentas. Using in situ hybridization (ISH) and electron microscopy, we investigated the role of direct viral infection in the pathogenesis of the lesions. Nine women had Zika symptoms between the 4th and 18th and one in the 28th gestational week. Two babies were born at 32, one at 34 and 36 weeks each and six at term. The cephalic perimeter was reduced in four, and normal or enlarged in six patients, although the brain weights were lower than expected. All had arthrogryposis, except the patient infected at 28 weeks gestation. We defined three patterns of CNS lesions, with different patterns of destructive, calcification, hypoplasia, and migration disturbances. Ventriculomegaly was severe in the first pattern due to midbrain damage with aqueduct stenosis/distortion. The second pattern had small brains and mild/moderate (ex-vacuo) ventriculomegaly. The third pattern, a well-formed brain with mild calcification, coincided with late infection. The absence of descending fibres resulted in hypoplastic basis pontis, pyramids, and cortico-spinal tracts. Spinal motor cell loss explained the intrauterine akinesia, arthrogryposis, and neurogenic muscle atrophy. DRG, dorsal nerve roots, and columns were normal. Lympho-histiocytic inflammation was mild. ISH showed meningeal, germinal matrix, and neocortical infection, consistent with neural progenitors death leading to proliferation and migration disorders. A secondary ischemic process may explain the destructive lesions. In conclusion, we characterized the destructive and malformative consequences of ZIKV in the nervous system, as reflected in the topography and severity of lesions, anatomic localization of the virus, and timing of infection during gestation. Our findings indicate a developmental vulnerability of the immature CNS, and shed light on possible mechanisms of brain injury of this newly recognized public health threat.
Access options
Buy single article
Instant access to the full article PDF.
US$ 39.95
Tax calculation will be finalised during checkout.
Subscribe to journal
Immediate online access to all issues from 2019. Subscription will auto renew annually.
US$ 119
Tax calculation will be finalised during checkout.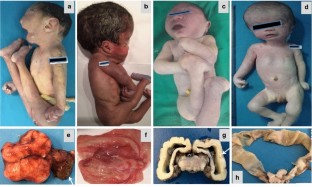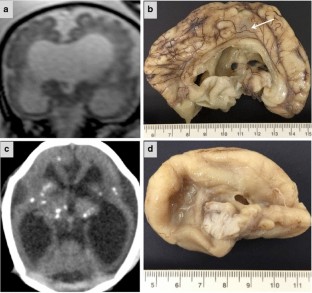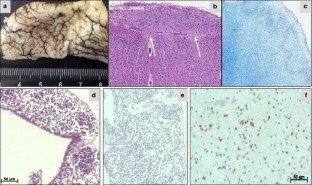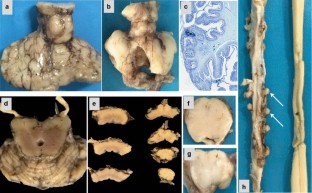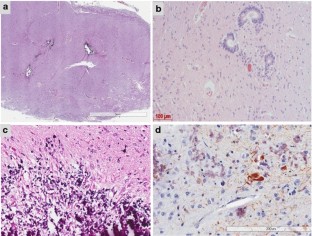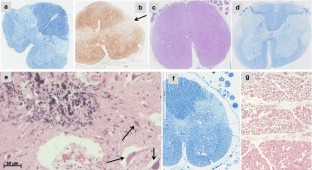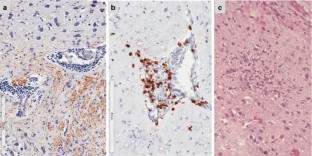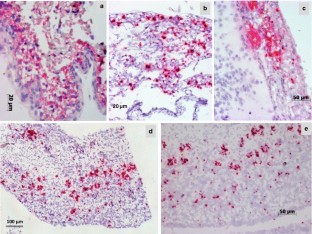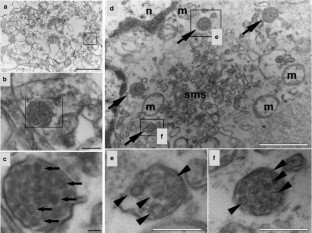 References
1.

Alpert SG, Fergerson J, Noël LP (2003) Intrauterine West Nile virus: ocular and systemic findings. Am J Ophthalmol 136:733–735. doi:10.1016/S0002-9394(03)00452-5

2.

Araujo AQ, Silva MT, Araujo AP (2016) Zika virus-associated neurological disorders: a review. Brain 139:2122–2130. doi:10.1093/brain/aww158

3.

Basurko C, Carles G, Youssef M, Guindi WEL (2009) Maternal and fetal consequences of dengue fever during pregnancy. Eur J Obstet Gynecol Reprod Biol 147:29–32. doi:10.1016/j.ejogrb.2009.06.028

4.

Besnard M, Eyrolle-Guignot D, Guillemette-Artur P, Lastère S, Bost-Bezeaud F, Marcelis L et al (2016) Congenital cerebral malformations and dysfunction in fetuses and newborns following the 2013–2014 Zika virus epidemic in French Polynesia. Euro Surveill. doi:10.2807/1560-7917.ES.2016.21.13.30181

5.

Brasil P, Pereira JP Jr, Raja Gabaglia C, Damasceno L, Wakimoto M, Ribeiro Nogueira RM et al (2016) Zika virus infection in pregnant women in Rio de Janeiro. N Engl J Med 375:2321–2334. doi:10.1056/NEJMoa1602412

6.

Brien JD, Uhrlaub JL, Hirsch A, Wiley CA, Nikolich-Zugich J (2009) Key role of T cell defects in age-related vulnerability to West Nile virus. J Exp Med 206:2735–2745. doi:10.1084/jem.20090222

7.

Campos GS, Bandeira AC, Sardi SI (2015) Zika virus outbreak, Bahia, Brazil. Emerg Infect Dis 21:1885–1886. doi:10.3201/eid2110.150847

8.

Carteaux G, Maquart M, Bedet A, Contou D, Brugieres P, Fourati S et al (2016) Zika virus associated with meningoencephalitis. N Engl J Med 374:1595–1596. doi:10.1056/NEJMc1602964

9.

Cugola FR, Fernandes IR, Russo FB, Freitas BC, Dias JLM, Guimarães KP et al (2016) The Brazilian Zika virus strain causes birth defects in experimental models. Nature 534:267–271. doi:10.1038/nature18296

10.

Dasti JI (2016) Zika virus infections: an overview of current scenario. Asian Pac J Trop Med 9:621–625. doi:10.1016/j.apjtm.2016.05.010

11.

de Fatima Vasco Aragao M, van der Linden V, Brainer-Lima AM, Coeli RR, Rocha MA, Sobral da Silva P et al (2016) Clinical features and neuroimaging (CT and MRI) findings in presumed Zika virus related congenital infection and microcephaly: retrospective case series study. BMJ 353:i1901. doi:10.1136/bmj.i1901

12.

de Noronha L, Zanluca C, Azevedo MLV, Luz KG, dos Santos CND (2016) Zika virus damages the human placental barrier and presents marked fetal neurotropism. Mem Inst Oswaldo Cruz 111:287–293. doi:10.1590/0074-02760160085

13.

Dick GWA (1952) Zika virus (I). Isolations and serological specificity. Trans R Soc Trop Med Hyg 46:509–520. doi:10.1016/0035-9203(52)90042-4

14.

Driggers RW, Ho C-Y, Korhonen EM, Kuivanen S, Jääskeläinen AJ, Smura T et al (2016) Zika virus infection with prolonged maternal viremia and fetal brain abnormalities. N Engl J Med 374:2142–2151. doi:10.1056/NEJMoa1601824

15.

Duffy MR, Chen T-H, Hancock WT, Powers AM, Kool JL, Lanciotti RS et al (2009) Zika virus outbreak on Yap Island, Federated States of Micronesia. N Engl J Med 360:2536–2543. doi:10.1056/NEJMoa0805715

16.

Ellison D, Love S, Chimelli LMC, Harding B, Lowe JS, Vinters HV et al (2012) Neuropathology: a reference text of CNS pathology. Elsevier, Amsterdam

17.

Garcez PP, Loiola EC, Madeiro da Costa R, Higa LM, Trindade P, Delvecchio R et al (2016) Zika virus impairs growth in human neurospheres and brain organoids. Science 352:816–818. doi:10.1126/science.aaf6116

18.

Garcez PP, Nascimento JM, Mota de Vasconcelos J, Madeiro da Costa R, Delvecchio R, Trindade P et al (2016) Zika virus disrupts molecular fingerprinting of human neurospheres. Sci Rep. 7:40780. doi:10.1038/srep40780

19.

Hanners NW, Eitson JL, Usui N, Richardson RB, Wexler EM, Konopka G et al (2016) Western Zika virus in human fetal neural progenitors persists long term with partial cytopathic and limited immunogenic effects. Cell Rep 15:2315–2322. doi:10.1016/j.celrep.2016.05.075

20.

Hazin AN, Poretti A, Di Cavalcanti Souza Cruz D, Tenorio M, van der Linden A, Pena LJ, Brito C et al (2016) Computed tomographic findings in microcephaly associated with Zika virus. N Engl J Med 374:2193–2195. doi:10.1056/NEJMc1603617

21.

Ioos S, Mallet HP, Leparc Goffart I, Gauthier V, Cardoso T, Herida M (2014) Current Zika virus epidemiology and recent epidemics. Med Mal Infect 44:302–307. doi:10.1016/j.medmal.2014.04.008

22.

Johansson MA, Mier-y-Teran-Romero L, Reefhuis J, Gilboa SM, Hills SL (2016) Zika and the risk of microcephaly. N Engl J Med 375:1–4. doi:10.1056/NEJMp1605367

23.

Klase ZA, Khakhina S, Schneider ADB, Callahan MV, Glasspool-Malone J, Malone R (2016) Zika fetal neuropathogenesis: etiology of a viral syndrome. PLoS Negl Trop Dis 10:1–32. doi:10.1371/journal.pntd.0004877

24.

Lanciotti RS, Kosoy OL, Laven JJ, Velez JO, Lambert AJ, Johnson AJ et al (2008) Genetic and serologic properties of Zika virus associated with an epidemic, Yap State, Micronesia, 2007. Emerg Infect Dis 14:1232–1239. doi:10.3201/eid1408.080287

25.

Larroche J-C (1977) Developmental pathology of the neonate. Excerpta Medica, Amsterdam, pp 1–21

26.

Likos A, Griffin I, Bingham AM, Stanek D, Fischer M, White S et al (2016) Local mosquito-borne transmission of Zika virus–Miami-Dade and Broward Counties, Florida, June–August 2016. MMWR Morb Mortal Wkly Rep 65:1032–1038. doi:10.15585/mmwr.mm6538e1

27.

Love S, Wiley CA, Lucas S (2015) Viral infections. In: Love S, Perry A, Ironside J, Budka H (eds) Greenfield's Neuropathology, 9th edn. CRC Press, London, pp 1087–1191

28.

Malone RW, Homan J, Callahan MV, Glasspool-Malone J, Damodaran L et al (2016) Zika virus: medical countermeasure development challenges. PLoS Negl Trop Dis 10:e0004530. doi:10.1371/journal.pntd.0004530

29.

Martines RB, Bhatnagar J, de Oliveira Ramos AM, Davi HPF, Iglezias SDA, Kanamura CT et al (2016) Pathology of congenital Zika syndrome in Brazil: a case series. Lancet 388:898–904. doi:10.1016/S0140-6736(16)30883-2

30.

Mécharles S, Herrmann C, Poullain P, Tran T, Deschamps N, Mathon G et al (2016) Case report acute myelitis due to Zika virus infection. Lancet 8:6736. doi:10.1136/bcr-2012-007094.4

31.

Melo AS, Aguiar RS, Amorim MMR, Arruda MB, de Melo FO, Ribeiro STC et al (2016) Congenital Zika virus infection: Beyond neonatal microcephaly. JAMA Neurol 73:1407–1416. doi:10.1001/jamaneurol.2016.3720

32.

Mlakar J, Korva M, Tul N, Popović M, Poljšak-Prijatelj M, Mraz J et al (2016) Zika virus associated with microcephaly. N Engl J Med 374:951–958. doi:10.1056/NEJMoa1600651

33.

Nowakowski TJ, Pollen AA, Di Lullo E, Sandoval-Espinosa C, Bershteyn M, Kriegstein AR (2016) Expression analysis highlights AXL as a candidate zika virus entry receptor in neural stem cells. Cell Stem Cell 18:591–596. doi:10.1016/j.stem.2016.03.012

34.

Oliveira Melo AS, Malinger G, Ximenes R, Szejnfeld PO, Alves Sampaio S, Bispo De Filippis AM (2016) Zika virus intrauterine infection causes fetal brain abnormality and microcephaly: tip of the iceberg? Ultrasound Obstet Gynecol 47:6–7. doi:10.1002/uog.15831

35.

Ramos da Silva S, Gao SJ (2016) Zika virus: an update on epidemiology, pathology, molecular biology, and animal model. J Med Virol 88:1291–1296. doi:10.1002/jmv.24563

36.

Sarno M, Sacramento GA, Khouri R, do Rosário MS, Costa F, Archanjo G et al (2016) Zika virus infection and stillbirths: a case of hydrops fetalis, hydranencephaly and fetal demise. PLoS Negl Trop Dis 10:e0004517. doi:10.1371/journal.pntd.0004517

37.

Schuler-Faccini L, Ribeiro EM, Feitosa IML, Horovitz DDG, Cavalcanti DP, Pessoa A et al (2016) Possible association between zika virus infection and microcephaly—Brazil, 2015. MMWR Morb Mortal Wkly Rep 65:59–62. doi:10.15585/mmwr.mm6503e2

38.

Schwartz DA (2016) Autopsy and postmortem studies are concordant: pathology of Zika virus infection is neurotropic in fetuses and infants with microcephaly following transplacental transmission. Arch Pathol Lab Med 141(1):68–72. doi:10.5858/arpa.2016-0343-OA

39.

Slavov SN, Otaguiri KK, Kashima S, Covas DT (2016) Overview of Zika virus (ZIKV) infection in regards to the Brazilian epidemic. Brazilian J Med Biol Res 49:e5420. doi:10.1590/1414-431X20165420

40.

Snijders RJ, Nicolaides KH (1994) Fetal biometry at 14–40 weeks' gestation. Ultrasound Obstet Gynecol 4:34–48. doi:10.1177/875647939401000434

41.

Soares de Oliveira-Szejnfeld P, Levine D, de O Melo AS, Amorim MMR, Batista AGM, Chimelli L et al (2016) Congenital brain abnormalities and zika virus: what the radiologist can expect to see prenatally and postnatally. Radiology 281:203–218. doi:10.1148/radiol.2016161584

42.

Solomon IH, Milner DA, Folkerth RD (2016) Neuropathology of Zika virus infection. J Neuroinfect Dis 7(2):220

43.

Souza BS, Sampaio GL, Pereira CS, Campos GS, Sardi SI, Freitas LAR et al (2016) Zika virus infection induces mitosis abnormalities and apoptotic cell death of human neural progenitor cells. Sci Rep 6:39775. doi:10.1038/srep39775

44.

Štrafela P, Vizjak A, Mraz J, Mlakar J, Pižem J, Tul N et al (2016) Zika virus-associated micrencephaly: a thorough description of neuropathologic findings in the fetal central nervous system. Arch Pathol Lab Med 141:73–81. doi:10.5858/arpa.2016-0341-SA

45.

Tadros MA, Lim R, Hughes DI, Brichta AM, Callister RJ (2015) Electrical maturation of spinal neurons in the human fetus: comparison of ventral and dorsal horn. J Neurophysiol 114:2661–2671. doi:10.1152/jn.00682.2015

46.

Tang H, Hammack C, Ogden SC, Wen Z, Qian X, Li Y et al (2016) Zika virus infects human cortical neural progenitors and attenuates their growth brief report Zika virus infects human cortical neural progenitors and attenuates their growth. Cell Stem Cell 18:587–590. doi:10.1016/j.stem.2016.02.016

47.

Teissier N, Fallet-Bianco C, Delezoide A-L, Laquerrière A, Marcorelles P, Khung-Savatovsky S et al (2014) Cytomegalo virus-induced brain malformations in fetuses. J Neuropathol Exp Neurol 73:143–158. doi:10.1097/NEN.0000000000000038

48.

Wells MF, Salick MR, Wiskow O, Ho DJ, Worringer KA, Ihry RJ et al (2016) Genetic ablation of AXL does not protect human neural progenitor cells and cerebral organoids from Zika virus infection. Cell Stem Cell 19:703–708. doi:10.1016/j.stem.2016.11.011

49.

Zanluca C, Melo VC, Mosimann AL, dos Santos GI, dos Santos CN, Luz K (2015) First report of autochthonous transmission of Zika virus in Brazil. Mem Inst Oswaldo Cruz 110:569–572. doi:10.1590/0074-02760150192
Acknowledgements
We thank Débora Silva, Diego Santos, and Luciana Bitana for technical assistance in histological and immuno-histochemical preparations, and Centro Nacional de Biologia Estrutural e Bioimagem (CENABIO) for technical assistance in transmission electron microscopy. These studies received partial support from the National Institute of Health (NIH) IH NIAID grant U01 AI 111598 (C.A.W.) and from Conselho Nacional de Desenvolvimento Científico e Tecnológico [CNPq] and Fundação de Amparo a Pesquisa do Rio de Janeiro [FAPERJ] (A.T).
Author contribution
LC, CAW, ASOM, RSA, and AT designed the study; ASOM, MEM, AGMB, MMRA, FM, TAF, JRLM, and JIBFL managed the patients; FT-M and PSO-S conducted the imaging analysis; GSA, MBA, RMB, and RD did the laboratory studies; AGMB, EA-P, VSL, HNM, CVAM, DCAD, ACGC, and ONU performed the autopsies; LC, AHSC, and EA-P conducted the neuropathological and histopathological investigations. CAW was responsible for the ISH studies; RFMC and SR conducted the ultrastructural studies; LC, CAW, ASOM, FT-M, PSO-S, EA-P, SR, MBA, RMB, RD, RSA, and AT analyzed the results. LC, CAW, FT-M, RSA, and AT wrote and edited the initial drafts. All authors reviewed the final manuscript.
Ethics declarations
Conflict of interest
The authors declare that they have no conflict of interest.
Informed consent
Informed consent was obtained from all parents of participants included in the study.
Electronic supplementary material
Below is the link to the electronic supplementary material.
About this article
Cite this article
Chimelli, L., Melo, A.S.O., Avvad-Portari, E. et al. The spectrum of neuropathological changes associated with congenital Zika virus infection. Acta Neuropathol 133, 983–999 (2017). https://doi.org/10.1007/s00401-017-1699-5
Received:

Revised:

Accepted:

Published:

Issue Date:
Keywords
Zika virus

Congenital ZIKV infection

Microcephaly

Calcification

In situ hybridization

Neuropathology