Zusammenfassung
Vorhofflimmern (VHF) ist die häufigste anhaltende Herzrhythmusstörung, welche weltweit Millionen von Menschen betrifft und zu einer zunehmenden Belastung des Gesundheitssystems führt. Ein VHF-Screening der Bevölkerung bzw. einer Risikogruppe könnte, neben einer früheren Erkennung, zur Einleitung einer frühzeitigen Therapie und möglicherweise zur Vermeidung von Komplikationen, wie Schlaganfall und Tod, sowie zur Reduktion von Kosten im Gesundheitssystem führen – insbesondere bei Patient:innen mit asymptomatischem VHF. Zur einfachen Durchführung eines Screenings scheinen die rasanten technologischen Entwicklungen der Eventrekorder, einfach zugänglicher Wearables und Smartwatches, innovative Möglichkeiten zu bieten. Da sich die Datenlage bezüglich eines Screenings bisher nicht einheitlich zeigt, wird ein routinemäßiges VHF-Screening von den Fachgesellschaften aktuell nicht empfohlen. Erste Hinweise zeigen, dass es sich lohnen könnte, bereits ein asymptomatisches VHF zu antikoagulieren und einer rhythmuskontrollierenden Therapie zuzuführen, um klinische Endpunkte zu vermeiden. Dieser Artikel berichtet über den aktuellen Stand dieser wissenschaftlichen Erkenntnisse sowie die Lücken der Evidenz und diskutiert die Vor- und Nachteile des Screenings sowie mögliche Therapieoptionen des asymptomatischen VHF.
Abstract
Atrial fibrillation (AF) is the most common cardiac arrhythmia affecting millions of people worldwide and poses a significant burden to the health care system. AF screening of the general population or of a specific higher-risk population could not only lead to earlier detection of AF but also to a prompt initiation of an adequate therapy to prevent complications such as stroke or death and consecutively to a potential reduction of health care costs, especially in asymptomatic AF patients. To conduct screening programs, accessible new technology devices such as "wearables", smartwatches, and implantable event recorders provide an innovative solution. However, as data regarding screening are inconclusive, routine AF screening of the population is currently not recommended by the European Society of Cardiology. Recently published studies have indicated that anticoagulation and early rhythm control of asymptomatic AF could avoid occurrence of clinical endpoints. This article reports on the scientific results of the current literature as well as gaps of evidence and discusses possible treatment options of asymptomatic AF.
Access options
Buy single article
Instant access to the full article PDF.
USD 39.95
Price excludes VAT (USA)
Tax calculation will be finalised during checkout.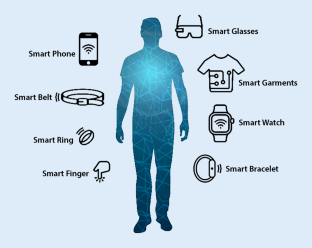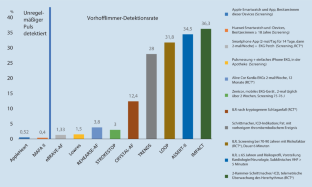 Literatur
Hindricks G, Potpara T, Serbia C, Dagres N, Arbelo E, Bax JJ, Blomström-Lundqvist C, Boriani G, Castella M, Dan G, Dilaveris P, Fauchier L, Filippatos G, Kalman JM, La Meir M (2021) 2020 ESC guidelines for the diagnosis and management of atrial fibrillation developed in collaboration with the European association of cardio-thoracic surgery (EACTS). Eur Heart J 42(5):373–498. https://doi.org/10.1093/eurheartj/ehaa612

Hart RG, Pearce LA, Aguilar MI (2007) Adjusted-dose warfarin versus aspirin for preventing stroke in patients with atrial fibrillation. Ann Intern Med 147:590–592

Ballatore A, Matta M, Saglietto A, Desalvo P, Bocchino PP, Gaita F, De Ferrari GM, Anselmino M (2019) Subclinical and asymptomatic atrial fibrillation : current evidence and unsolved questions in clinical practice. Medicina (Kaunas) 55(8):497. https://doi.org/10.3390/medicina55080497

Wilson J, Jungner G (1968) Principles and practice of screening for disease, S 34

Dobrow MJ, Hagens VM, Chafe R, Sullivan T, Rabeneck L (2018) Consolidated principles for screening based on a systematic review and consensus process. CMAJ 190:E422–429

Gunawardene MA, Willems S (2022) Atrial fibrillation progression and the importance of early treatment for improving clinical outcomes. Europace 24(2):ii22–ii28

Mairesse GH, Ireland PM, Van Gelder IC, Germany CE, Uk JM, Uk AB (2017) Screening for atrial fibrillation : a European heart rhythm association (EHRA) consensus document endorsed by the heart rhythm society (HRS), asia pacific heart rhythm society (APHRS), and Sociedad n card Latinoamericana de Estimulaci o ıaca y elect. Europace 19:1589–1623

Lewalter T, Jilek C, Israel C, Brachmann J (2020) Clinical differential indication : wearables vs implantables. Herzschrittmacherther Elektrophysiol 31(3):288–291

Svendsen JH, Diederichsen SZ, Højberg S, Krieger DW, Graff C, Kronborg C, Olesen MS, Nielsen JB, Holst AG, Brandes A, Haugan KJ, Køber L (2021) Implantable loop recorder detection of atrial fibrillation to prevent stroke ( The LOOP Study ): a randomised controlled trial. Lancet 398(10310):1507–1516

Kleindorfer DO, Towfighi A, Chaturvedi S, Cockroft KM, Gutierrez J, Lombardi-Hill D, Kamel H, Kernan WN, Kittner SJ, Leira EC, Lennon O, Meschia JF, Nguyen TN, Pollak PM, Santangeli P, Sharrief AZ, Smith SCJ, Turan TN, Williams LS (2021) 2021 guideline for the prevention of stroke in patients with stroke and transient ischemic attack: a guideline from the American heart association/American stroke association. Stroke 52(7):e364–467

Sanna T, Diener H‑C, Passman RS, Di Lazzaro V, Bernstein RA, Morillo CA, Rymer MM, Thijs V, Rogers T, Beckers F, Lindborg K, Brachmann J (2014) Cryptogenic stroke and underlying atrial fibrillation. N Engl J Med 370(26):2478–2486

Veltmann C, Ehrlich J, Gassner U, Meder B, Möckel M, Radke P, Scholz E, Schneider H, Stellbrink C, Duncker D (2021) Wearable-basierte Detektion von Arrhythmien – Positionspapier der Deutschen Gesellschaft für Kardiologie. Kardiologe 15:341–353

Perez MV, Mahaffey KW, Hedlin H, Rumsfeld JS, Garcia A, Ferris T, Balasubramanian V, RussPerez MV, Mahaffey KW, Hedlin H, Rumsfeld JS, Garcia A, Ferris T, Balasubramanian V, Russo AM, Rajmane A, Cheung L, Hung G, Lee J, Kowey P, Talati N, Nag D, Gummidipu TMAHSI (2019) Large-scale assessment of a smartwatch to identify atrial fibrillation. N Engl J Med 381(20):1909–1917

Guo Y (2022in) A report from the mAFA-II trial long-term extension cohort: consumer-led screening for atrial fibrillation. American College of Cardiology, Washington (Scientific Session, 3. April 2022)

Lowres N, Neubeck L, Salkeld G, Krass I, McLachlan AJ, Redfern J, Bennett AA, Briffa T, Bauman A, Martinez C, Wallenhorst C, Lau JK, Brieger DB, Sy RW, Freedman SB (2014) Feasibility and cost-effectiveness of stroke prevention through community screening for atrial fibrillation using iPhone ECG in pharmacies. The SEARCH-AF study. Thromb Haemost 111(6):1167–1176

Halcox JPJ, Wareham K, Cardew A, Gilmore M, Barry JP, Phillips C, Gravenor MB (2017) Assessment of remote heart rhythm sampling using the AliveCor heart monitor to screen for atrial fibrillation: the REHEARSE-AF study. Circulation 136(19):1784–1794

Svennberg E, Friberg L, Frykman V, Al-khalili F, Engdahl J, Rosenqvist M (2021) Clinical outcomes in systematic screening for atrial fibrillation ( STROKESTOP ): a multicentre , parallel group , unmasked , randomised controlled trial. Lancet 6736(21):1–9

Ziegler PD, Glotzer TV, Daoud EG, Wyse DG, Singer DE, Ezekowitz MD, Koehler JL, Hilker CE (2010) Incidence of newly detected atrial arrhythmias via implantable devices in patients with a history of thromboembolic events. Stroke 41(2):256–260

Healey JS, Alings M, Ha A, Leong-Sit P, Birnie DH, de Graaf JJ, Freericks M, Verma A, Wang J, Leong D, Dokainish H, Philippon F, Barake W, McIntyre WF, Simek K, Hill MD, Mehta SR, Carlson M, Smeele F et al (2017) Subclinical atrial fibrillation in older patients. Circulation 136(14):1276–1283

Ganesan AN, Chew DP, Hartshorne T, Selvanayagam JB, Aylward PE, Sanders P, Mcgavigan AD (2016) The impact of atrial fibrillation type on the risk of thromboembolism , mortality , and bleeding : a systematic review and meta-analysis. Eur Heart J 37:1591–1602

Martin DT, Bersohn MM, Waldo AL, Wathen MS, Choucair WK, Lip GYH, Ip J, Holcomb R, Akar JG, Halperin JL (2015) Randomized trial of atrial arrhythmia monitoring to guide anticoagulation in patients with implanted defibrillator and cardiac resynchronization devices. Eur Heart J 36(26):1660–1668

Rizas KD, Freyer L, Sappler N, von Stülpnagel L, Spielbichler P, Krasniqi A, Schreinlechner M, Wenner FN, Theurl F, Behroz A, Eiffener E, Klemm MP, Schneidewind A, Zens M, Dolejsi T, Mansmann U, Massberg S, Bauer A (2022) Smartphone-based screening for atrial fibrillation: a pragmatic randomized clinical trial. Nat Med 28(9):1823–1830

Turakhia MP, Shafrin J, Bognar K, Goldman DP, Mendys PM, Abdulsattar Y, Wiederkehr D, Trocio J (2015) Economic burden of undiagnosed nonvalvular atrial fibrillation in the United States. Am J Cardiol 116(5):733–739

Hobbs FDR, Fitzmaurice DA, Jowett S (2005) Detection of atrial fibrillation in people aged 65 and over. Health Technol Assess 9(40):1–74

Apenteng PN, Gao H, Hobbs FR, Fitzmaurice DA (2018) Temporal trends in antithrombotic treatment of real-world UK patients with newly diagnosed atrial fibrillation: findings from the GARFIELD-AF registry. BMJ Open 8(1):e18905

Xiong Q, Proietti M, Senoo K, Lip GYH (2015) Asymptomatic versus symptomatic atrial fibrillation: a systematic review of age/gender differences and cardiovascular outcomes. Int J Cardiol 191:172–177

Healey JS, Connolly SJ, Gold MR, Israel CW, Van Gelder IC, Capucci A, Lau CP, Fain E, Yang S, Sc M, Bailleul C, Morillo CA, Carlson M, Themeles E, Sc M, Kaufman ES, Hohnloser SH, ASSERT Investigators (2012) Subclinical atrial fibrillation and the risk of stroke. N Engl J Med 366:120–129

Van Gelder IC, Healey JS, Crijns HJGM, Wang J, Hohnloser SH, Gold MR, Capucci A, Lau C, Morillo CA, Hobbelt AH, Rienstra M, Connolly SJ (2017) Duration of device-detected subclinical atrial fibrillation and occurrence of stroke in ASSERT. Eur Heart J 38:1339–1344

Perino A, Fan J, Askari M, Heidenreich P, Keung E, Raitt M, Piccini JP, Ziegler P, Turakhia MP (2019) Practice variation in anticoagulation prescription and outcomes after device—detected atrial fibrillation. Circulation 139:2502–2512

Joshi S, Choi AD, Kamath GS, Raiszadeh F, Marrero D, Badheka A, Mittal S, Steinberg JS (2009) Prevalence, predictors, and prognosis of atrial fibrillation early after pulmonary vein isolation: findings from 3 months of continuous automatic ecg loop recordings. J Cardiovasc Electrophysiol 20(10):1089–1094

Kirchhof P, Blank BF, Calvert M, Camm AJ, Chlouverakis G, Diener H‑C, Goette A, Huening A, Lip GYH, Simantirakis E, Vardas P (2017) Probing oral anticoagulation in patients with atrial high rate episodes: rationale and design of the non-vitamin K antagonist oral anticoagulants in patients with atrial high rate episodes (NOAH-AFNET 6) trial. Am Heart J 190:12–18

Packer DL, Mark DB, Robb RA, Monahan KH, Bahnson TD, Poole JE, Noseworthy PA, Rosenberg YD, Jeffries N, Mitchell LB, Flaker GC, Pokushalov E, Romanov A, Bunch TJ, Noelker G, Ardashev A, Revishvili A, Wilber DJ, Cappato R et al (2019) Effect of catheter ablation vs antiarrhythmic drug therapy on mortality, stroke, bleeding, and cardiac arrest among patients with atrial fibrillation: the CABANA randomized clinical trial. JAMA 321(13):1261–1274

Hakalahti A, Biancari F, Nielsen JC, Raatikainen MJP (2015) Radiofrequency ablation vs. antiarrhythmic drug therapy as first line treatment of symptomatic atrial fibrillation: systematic review and meta-analysis. Europace 17(3):370–378

Andrade JG, Wells GA, Deyell MW, Bennett M, Essebag V, Champagne J, Roux J‑F, Yung D, Skanes A, Khaykin Y, Morillo C, Jolly U, Novak P, Lockwood E, Amit G, Angaran P, Sapp J, Wardell S, Lauck S et al (2021) Cryoablation or drug therapy for initial treatment of atrial fibrillation. N Engl J Med 384(4):305–315

Wazni OM, Dandamudi G, Sood N, Hoyt R, Tyler J, Durrani S, Niebauer M, Makati K, Halperin B, Gauri A, Morales G, Shao M, Cerkvenik J, Kaplon RE, Nissen SE (2020) Cryoballoon ablation as initial therapy for atrial fibrillation. N Engl J Med 384(4):316–324

Corley SD, Epstein AE, DiMarco JP, Domanski MJ, Geller N, Greene HL, Josephson RA, Kellen JC, Klein RC, Krahn AD, Mickel M, Mitchell LB, Nelson JD, Rosenberg Y, Schron E, Shemanski L, Waldo AL, Wyse DG (2004) Relationships between sinus rhythm, treatment, and survival in the atrial fibrillation follow-up investigation of rhythm management (AFFIRM) study. Circulation 109(12):1509–1513

Kalman JM, Sanders P, Rosso R, Calkins H (2017) Should we perform catheter ablation for asymptomatic atrial fibrillation? Circulation 136:490–499

Ganapathy AV, Monjazeb S, Ganapathy KS, Shanoon F, Razavi M (2015) "Asymptomatic" persistent or permanent atrial fi brillation : a misnomer in selected patients. Int J Cardiol 185:112–113

Kirchhof P, Camm AJ, Goette A, Brandes A, Eckardt L, Elvan A, Fetsch T, Van Gelder IC, Haase D, Haegeli F, Hammann F, Heidbuechel H, Hindricks G, Kautzner J, Kuck K‑H, Mont L, Rekosz NJ, Schoen N, Schotten U et al (2020) Early rhythm-control therapy in patients with atrial fibrillation. N Engl J Med 383(14):1305–1316

Boriani G, Laroche C, Diemberger I, Fantecchi E, Popescu MI, Rasmussen LH, Sinagra G, Petrescu L, Tavazzi L, Maggioni AP, Lip GYH (2015) Asymptomatic atrial fibrillation: clinical correlates, management, and outcomes in the EORP-AF pilot general registry. Am J Med 128(5):509–518.e2

Thind M, Holmes DN, Badri M, Pieper KS, Singh A, Blanco RG, Steinberg BA, Fonarow GC, Gersh BJ, Mahaffey KW, Peterson ED, Reiffel JA, Piccini JP, Kowey PR (2018) Embolic and other adverse outcomes in symptomatic versus asymptomatic patients with atrial fibrillation (from the ORBIT-AF registry). Am J Cardiol 122(10):1677–1683

Gibbs H, Freedman B, Rosenqvist M, Virdone S, Al Mahmeed W, Ambrosio G, Camm AJ, Jacobson B, Jerjes-Sanchez C, Kayani G, Oto A, Panchenko E, Ragy H, Kakkar AK (2021) Clinical outcomes in asymptomatic and symptomatic atrial fibrillation presentations in GARFIELD-AF: implications for AF screening. Am J Med 134(7):893–901.e11

Arnar DO, Mairesse GH, Boriani G, Calkins H, Chin A, Coats A, Deharo J‑C, Svendsen JH, Heidbüchel H, Isa R, Kalman JM, Lane DA, Louw R, Lip GYH, Maury P, Potpara T, Sacher F, Sanders P, Varma N et al (2019) Management of asymptomatic arrhythmias: a European heart rhythm association (EHRA) consensus document, endorsed by the heart failure association (HFA), heart rhythm society (HRS), asia pacific heart rhythm society (APHRS), cardiac arrhythmia society of so. Europace 21(6):844–845

Willems S, Borof K, Brandes A, Breithardt G, Camm AJ, Crijns HJGM, Eckardt L, Gessler N, Goette A, Haegeli LM, Heidbuchel H, Kautzner J, Ng GA, Schnabel RB, Suling A, Szumowski L, Themistoclakis S, Vardas P, van Gelder IC et al (2022) Systematic, early rhythm control strategy for atrial fibrillation in patients with or without symptoms: the EAST-AFNET 4 trial. Eur Heart J 43(12):1219–1230

Kawaji T, Id SS, Tanaka M, Nishiwaki S, Kato M, Id TY, Miki S, Ono K, Kimura T (2022) Prognostic impact of catheter ablation in patients with asymptomatic atrial fibrillation. PLoS ONE 17(12):e279178

Atrial A, Kim JY (2022) Clinical outcomes of rhythm control life score : the for symptom control and complication data collection and study outcomes. J Am Heart Assoc 11:e25956

Kuck K, Lebedev DS, Mikhaylov EN, Neumann T, Romanov A, Davtyan K, On YK, Popov S, Bongiorni MG (2021) Catheter ablation or medical therapy to delay progression of atrial fibrillation : the randomized controlled atrial fibrillation progression trial (ATTEST). Europace 23:362–369a

Andrade JG, Deyell MW, Macle L, Wells GA, Bennett M, Essebag V, Champagne J, Roux J‑F, Yung D, Skanes A, Khaykin Y, Morillo C, Jolly U, Novak P, Lockwood E, Amit G, Angaran P, Sapp J, Wardell S et al (2023) Progression of atrial fibrillation after cryoablation or drug therapy. N Engl J Med 388(2):105–116

Wu L, Lu Y, Zheng L, Qiao YU, Chen G, Ding L, Hou B, Sun W, Liew R, Zhang S, Yao Y (2016) Comparison of radiofrequency catheter ablation between asymptomatic and symptomatic persistent atrial fibrillation: a propensity score matched analysis. J Cardiovasc Electrophysiol 27(5):531–535

Mohanty S, Santangeli P, Mohanty P, Di Biase L, Holcomb S, Trivedi C, Bai R, Burkhardt D, Hongo R, Hao S, Beheiry S, Santoro F, Forleo G, Gallinghouse JG, Horton R, Sanchez JE, Bailey S, Hranitzky PM, Zagrodzky J et al (2014) Catheter ablation of asymptomatic longstanding persistent atrial fibrillation: impact on quality of life, exercise performance, arrhythmia perception, and arrhythmia-free survival. J Cardiovasc Electrophysiol 25(10):1057–1064
Ethics declarations
Interessenkonflikt
M. Gunawardene: Speaker's honoraria/Travel Grants/Fellowship: Abbott, Biosense Webster, Boston Scientific, Medtronic, Farapulse Inc; J. Hartmann: Speaker's honoraria/Travel Grants/Fellowship: Abbott, Biosense Webster, Biotronik, Boston Scientific, Medtronic; S. Willems: Consulting fees: Abbott, Biosense Webster, Boston Scientific, Bristol Myers Squibb, Boehringer Ingelheim, Medtronic, Daiichi; Grants: Abbott, Boston Scientific.
Für diesen Beitrag wurden von den Autor/-innen keine Studien an Menschen oder Tieren durchgeführt. Für die aufgeführten Studien gelten die jeweils dort angegebenen ethischen Richtlinien.
Additional information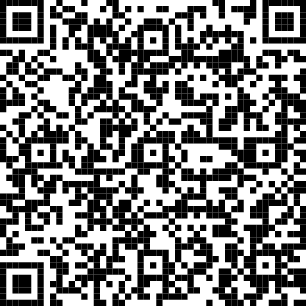 QR-Code scannen & Beitrag online lesen
About this article
Cite this article
Gunawardene, M., Hartmann, J. & Willems, S. Asymptomatisches Vorhofflimmern. Herzschr Elektrophys (2023). https://doi.org/10.1007/s00399-023-00933-8
Received:

Accepted:

Published:

DOI: https://doi.org/10.1007/s00399-023-00933-8
Schlüsselwörter
Herzrhythmusstörung

Vorhofflimmern

Orale Antikoagulation

Katheterablation

Wearables
Keywords
Cardiac arrhythmias

Atrial fibrillation

Oral anticoagulation

Catheter ablation

Wearables