Zusammenfassung
Eine junge Patientin präsentiert sich mit Palpitationen. Bei der Abklärung fallen im Langzeit-EKG gehäufte ventrikuläre Extrasystolen (VES) auf, echokardiographisch eine hochgradige Mitralklappeninsuffizienz mit Mitralklappenprolaps. Es wurde daher eine Mitralklappenoperation geplant, nach weiterem diagnostischen Work-up der Patientin wurde jedoch eine andere Therapie durchgeführt, die sich retrospektiv als hocheffizient darstellt.
Abstract
A young woman presented with palpitations. Holter monitoring revealed frequent premature ventricular complexes; echocardiography showed high-degree mitral regurgitation due to mitral valve prolapse. While mitral valve replacement or repair were being discussed, a different therapy was applied after further diagnostic work-up of the patient which in retrospect appears even more efficient.
Access options
Buy single article
Instant access to the full article PDF.
USD 39.95
Price includes VAT (USA)
Tax calculation will be finalised during checkout.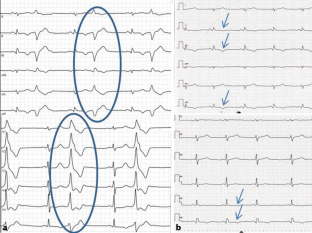 Literatur
1.

Wenzelburger FWG, Poesch A, Bleckmann A, Schumacher B (2020) Fokus: mitral annulus disjunction arrhythmic syndrome. Aktuel Kardiol 9:556–561

2.

Shah N, Sood A, Kottam A, Afonso L (2020) Mitral annular disjunction: a diagnosis to save lives. J Card Fail 10:S35. https://doi.org/10.1016/j.cardfail.2020.09.106

3.

Carmo P, Andrade MJ, Aguiar C, Rodriguez R, Gouveia R, Silva JA (2010) Mitral annular disjunction in myxomatous mitral valve disease: a relevant abnormality recognizable by transthoracic echocardiography. Cardiovasc Ultrasound 8:53–60

4.

Lee AP‑W, Jin CN, Fan Y, Wong RHL, Underwood MJ, Wan S (2017) Functional implication of mitral annular disjucntion in mitral valve prolapse. JACC Cardiovasc Imaging. https://doi.org/10.1016/i.icmg.2016.11.022

5.

Dejgaard LA, Skjølsvik ET, Lie ØH, Ribe M, Stokke MK, Hegbom F, Scheirlynck ES, Gjertsen E, Andresen K, Helle-Valle TM, Hopp E, Edvadsen T, Hauga KH (2018) The mitral annulus disjunction arrhythmic syndrome. J Am Coll Cardiol 72:1600–1609

6.

Basso C, Iliceto S, Thiene G, Marra MP (2019) Mitral valve prolapse, ventricular arrhythmias, and sudden death. Circulation 140:952–964
Ethics declarations
Interessenkonflikt
T. Deneke, A. Berkovitz, E. Ene, K. Sonne, G. Simu, J. Müller, L. Lehmkuhl, M. Müller und K. Nentwich geben an, dass kein Interessenkonflikt besteht.
Für diesen Beitrag wurden von den Autoren keine Studien an Menschen oder Tieren durchgeführt. Für die aufgeführten Studien gelten die jeweils dort angegebenen ethischen Richtlinien. Für Bildmaterial oder anderweitige Angaben innerhalb des Manuskripts, über die Patienten zu identifizieren sind, liegt von ihnen und/oder ihren gesetzlichen Vertretern eine schriftliche Einwilligung vor.
Additional information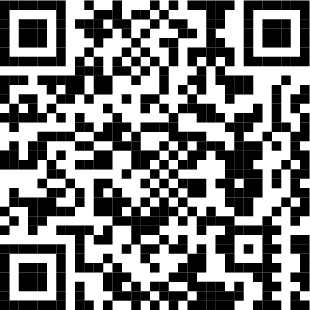 QR-Code scannen & Beitrag online lesen
About this article
Cite this article
Deneke, T., Berkovitz, A., Ene, E. et al. Eine 19-jährige Patientin mit Palpitationen und Mitralinklappensuffizienz. Herzschr Elektrophys 32, 471–474 (2021). https://doi.org/10.1007/s00399-021-00823-x
Received:

Accepted:

Published:

Issue Date:
Schlüsselwörter
Mitralklappenprolaps

Mitralringdisjunktion

Arrhythmogene Mitralklappeninsuffizienz

Ventrikuläre Extrasystolie

Katheterablation
Keywords
Mitral valve prolapse

Mitral annular disjunction

Arrhythmogenic mitral regurgitation

Premature ventricular complex

Catheter ablation