Zusammenfassung
Eine 80-jährige Patientin mit symptomatischer atrialer Tachykardie wird nach Pulmonalvenenisolation mit Anlage einer anterioren Linie ebenso wie einer endo- und epikardialen Mitralisthmuslinie im Aufwachraum kaltschweißig und hypoton. Echokardiographisch konnte ein hämodynamisch relevanter Perikarderguss ausgeschlossen werden. Die Symptomatik der Patientin ist mit der Zeit progredient. Eine seltene Ursache wurde gefunden.
Abstract
A 80-year-old female patient with symptomatic atrial tachycardia develops cold sweat and hypotension in the recovery room after pulmonary vein isolation. The procedure included an anterior line and an endo- and epicardial mitral isthmus line. Echocardiography excluded a hemodynamically relevant pericardial effusion. The patient's symptoms deteriorated over time. A rare cause was found.
Access options
Buy single article
Instant access to the full article PDF.
USD 39.95
Price includes VAT (USA)
Tax calculation will be finalised during checkout.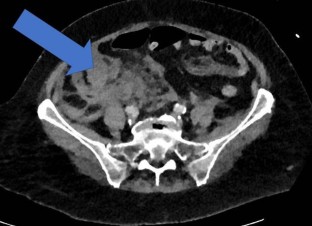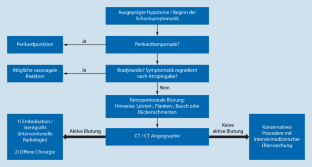 Literatur
1.

Cardoso R, Mendirichaga R, Fernandes G, Healy C, Lambrakos LK, Viles-Gonzalez JF, Goldberger JJ, Mitrani RD (2016) Cryoballoon versus radiofrequency catheter ablation in atrial fibrillation: a meta-analysis. J Cardiovasc Electrophysiol 27:1151–1159

2.

Steinbeck G, Sinner MF, Lutz M, Müller-Nurasyid M, Kääb S, Reinecke H (2018) Incidence of complications related to catheter ablation of atrial fibrillation and atrial flutter: a nationwide in-hospital analysis of administrative data for Germany in 2014. Eur Heart J 39:4020–4029

3.

Calkins H, Hindricks G, Cappato R, Kim YH, Saad EB, Aguinaga L, Akar JG, Badhwar V, Brugada J, Camm J, Chen PS, Chen SA, Chung MK, Cosedis Nielsen J, Curtis AB, Davies DW, Day JD, d'Avila A, Natasja de Groot NMS, Di Biase L, Duytschaever M, Edgerton JR, Ellenbogen KA, Ellinor PT, Ernst S, Fenelon G, Gerstenfeld EP, Haines DE, Haissaguerre M, Helm RH, Hylek E, Jackman WM, Jalife J, Kalman JM, Kautzner J, Kottkamp H, Kuck KH, Kumagai K, Lee R, Lewalter T, Lindsay BD, Macle L, Mansour M, Marchlinski FE, Michaud GF, Nakagawa H, Natale A, Nattel S, Okumura K, Packer D, Pokushalov E, Reynolds MR, Sanders P, Scanavacca M, Schilling R, Tondo C, Tsao HM, Verma A, Wilber DJ, Yamane T (2018) 2017 HRS/EHRA/ECAS/APHRS/SOLAECE expert consensus statement on catheter and surgical ablation of atrial fibrillation. Europace 20:e1–e160

4.

Chan YC, Morales JP, Reidy JF, Taylor PR (2008) Management of spontaneous and iatrogenic retroperitoneal haemorrhage: conservative management, endovascular intervention or open surgery? Int J Clin Pract 62:1604–1613
Ethics declarations
Interessenkonflikt
J. Vogler erhielt Reisekostenzuschüsse von Bayer, Biosense Webster und Daiichi Sankyo, Referentenhonorare von Abott, Daiichi Sankyo und Novartis. R. Tilz ist Berater von Biosense Webster, Biotronik und Boston Scientific und erhielt Referentenhonorare von Biosense Webster, Medtronic, Boston Scientific und Abbot Medical. A. Keelani und A. Traub geben an, dass kein Interessenkonflikt besteht.
Für diesen Beitrag wurden von den Autoren keine Studien an Menschen oder Tieren durchgeführt. Für die aufgeführten Studien gelten die jeweils dort angegebenen ethischen Richtlinien. Für Bildmaterial oder anderweitige Angaben innerhalb des Manuskripts, über die Patienten zu identifizieren sind, liegt von ihnen und/oder ihren gesetzlichen Vertretern eine schriftliche Einwilligung vor.
Additional information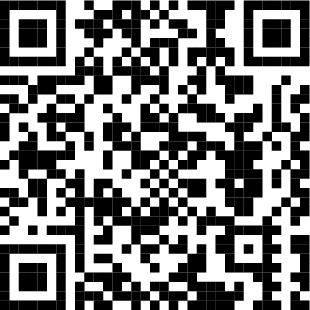 QR-Code scannen & Beitrag online lesen
About this article
Cite this article
Keelani, A., Traub, A., Vogler, J. et al. Hypotonie nach Katheterablation. Herzschr Elektrophys (2021). https://doi.org/10.1007/s00399-021-00810-2
Received:

Accepted:

Published:
Schlüsselwörter
Retroperitoneales Hämatom

Komplikation nach Pulmonalvenenisolation

Hämorrhagischer Schock

Antikoagulation

Therapie von Blutungskomplikationen
Keywords
Retroperitoneal hematoma

Complications after pulmonary vein isolation

Hemorrhagic shock

Anticoagulation

Management of bleeding complications