Zusammenfassung
Patienten mit symptomatischem Herzrasen sind oftmals einem hohen Leidensdruck ausgesetzt; neben dem Ausschluss einer kardialen Genese müssen auch verschiedene sekundäre Ursachen ausgeschlossen werden. Beispielsweise können der inadäquaten Sinustachykardie oder dem posturalen Tachykardiesyndrom autonome Funktionsstörungen zugrunde liegen, welche wiederum ihrerseits Teilaspekte seltenerer Grunderkrankungen darstellen.
Abstract
Patients with highly symptomatic tachycardia may suffer significantly; in addition to a standardized rule-out of structural heart disease, secondary causes need to be excluded. Disorders such as inappropriate sinus tachycardia and postural tachycardia syndrome are caused by cardiac autonomic dysregulation which may be part of a rare underlying noncardiac disease.
Access options
Buy single article
Instant access to the full article PDF.
US$ 39.95
Tax calculation will be finalised during checkout.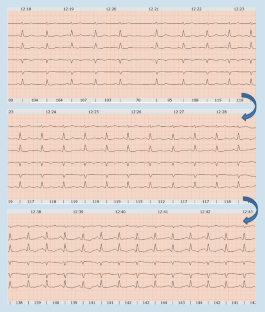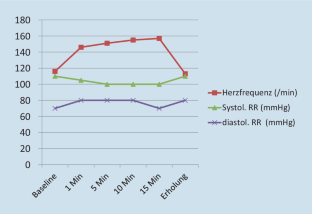 Literatur
1.

https://www.ehlers-danlos.com/eds-types/. Zugegriffen: 11.9.2021

2.

Malfait F, Francomano C, Byers P et al (2017) The 2017 international classification of the Ehlers-Danlos syndromes. Am J Med Genet C Semin Med Genet 175:8–26

3.

Grubb BP, Klingenheben T (2000) Postural-orsthostatic tachycardia syndrome (POTS): etiology, diagnosis and therapy. Med Klin 95:442–446

4.

Sheldon RS, Grubb BP, Olshansky B et al (2015) 2015 Heart Rhythm Society expert consensus statement on the diagnosis and treatment of postural tachycardia syndrome, inappropriate sinus tachycardia, and vasovagal syncope. Heart Rhythm 12:e41–e63

5.

Roma M, Marden CL, De Wandele I et al (2018) Postural tachycardia syndrome and other forms of orthostatic intoleranc in Ehlers-Danlos syndrome. Auton Neurosci 215:89–96

6.

Goodman BP (2018) Evaluation of postural tachycardia syndrome (POTS). Auton Neurosci 215:12–19

7.

Celletti C, Camerota F, Castori M et al (2017) Orthostatic intolerance and postural orthostatic tachycardia syndrome in joint Hypermobility syndrome/Ehlers-Danlos syndrome, hypermobility type: neurovegetative dysregulation of autonomic failure? Biomed Res Int. https://doi.org/10.1155/2017/9161865

8.

De Wandele I, Rombaut L, Leybaert L et al (2014) Dysautonomia and its underlying mechanism in the hypermobility type of Ehlers-Danlos syndrome. Semin Arthritis Rheum 44:93–100

9.

Klingenheben T, Ptaszynski P (2015) Inadäquate Sinustachykardie (IST) und Posturales Tachykardiesyndrom (POTS): muss man das behandeln? Aktuel Kardiol 4:92–97
Ethics declarations
Interessenkonflikt
T. Klingenheben gibt an, dass kein Interessenkonflikt besteht.
Für diesen Beitrag wurden vom Autor keine Studien an Menschen oder Tieren durchgeführt. Für die aufgeführten Studien gelten die jeweils dort angegebenen ethischen Richtlinien. Für Bildmaterial oder anderweitige Angaben innerhalb des Manuskripts, über die Patienten zu identifizieren sind, liegt von ihnen und/oder ihren gesetzlichen Vertretern eine schriftliche Einwilligung vor.
Additional information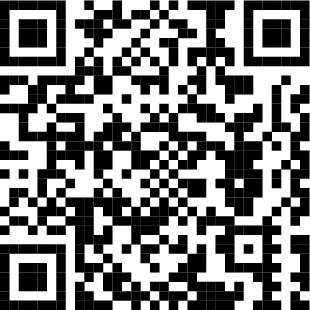 QR-Code scannen & Beitrag online lesen
About this article
Cite this article
Klingenheben, T. Herzrasen und Synkope bei einer 15-jährigen Jugendlichen. Herzschr Elektrophys (2021). https://doi.org/10.1007/s00399-021-00805-z
Received:

Accepted:

Published:
Schlüsselwörter
Tachykardie

Posturales Tachykardiesyndrom

Kipptisch-Untersuchung

Sekundäre autonome Dysfunktion

Ehlers-Danlos-Syndrom
Keywords
Tachycardia

Postural tachycardia syndrome

Head-up tilt test

Secondary autonomic dysfunction

Ehlers-Danlos syndrome