Zusammenfassung
Das nichtärztliche Personal in Telemedizinzentren (TMZ) nimmt in der Betreuung und Behandlung von Patienten mit Herzinsuffizienz eine entscheidende Rolle ein. Aus diesem Grund ist ein ganzheitliches Anforderungsprofil bestehend aus Fach- und Methodenkompetenz sowie sozialer und persönlicher Kompetenz gefordert, welches in entsprechenden Schulungskonzepten aufgebaut bzw. gefördert werden sollte. Das vorliegende Positionspapier betont die Dringlichkeit einer angemessenen und standardisierten Fortbildung des nichtärztlichen Personals zur Qualitätssicherung in TMZ und fasst die Anforderungen an die Zusatzqualifikation einer Telemedizin-Assistenz übergreifend zusammen.
Abstract
The non-physician employees in telemedicine centers (TMC) play a decisive role in the care and treatment of patients with heart failure. For this reason, a holistic profile consisting of professional and methodological as well as social and personal competences is necessary, which should be built up or promoted in corresponding training concepts. This position paper underlines the urgency of appropriate and standardized further training of non-physician employees for quality assurance in TMCs and summarizes the requirements for the additional qualification of a telemedical assistant across the board.
Access options
Buy single article
Instant access to the full article PDF.
US$ 39.95
Tax calculation will be finalised during checkout.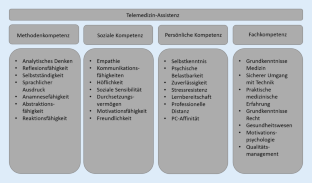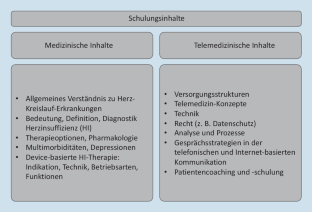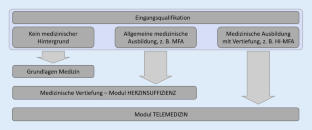 Abbreviations
DGK:

Deutsche Gesellschaft für Kardiologie, Herz- und Kreislaufforschung e.V.

HF:

Heart failure

HI:

Herzinsuffizienz

MFA:

Medizinische/r Fachangestellte/r

MTA:

Medizinisch-technische/r Angestellte/r

TMZ:

Telemedizinzentren
Literatur
1.

Budych K, Zippel-Schultz B, Carius-Düssel C et al (2013) Entwicklung und Umsetzung konkreter Lösungskonzepte – Qualifizierung. In: Schultz C, Helms TM (Hrsg) Telemedizin. Wege zum Erfolg. Kohlhammer, Stuttgart, S 104–113

2.

Rahmqvist M, Ernesäter A, Holmström I (2011) Triage and patient satisfaction among callers in Swedish computer-supported telephone advice nursing. J Telemed Telecare 17:397–402

3.

Bunn F, Byrne G, Kendall S (2004) Telephone consultation and triage: effects on health care use and patient satisfaction. Cochrane Database Syst Rev 4:CD4180

4.

Bunn F, Byrne G, Kendall S (2005) The effects of telephone consultation and triage on healthcare use and patient satisfaction: a systematic review. Br J Gen Pract 55:956–961

5.

Helms TM, Stockburger M, Köhler F et al (2019) Grundlegende Strukturmerkmale eines kardiologischen Telemedizinzentrums für Patienten mit Herzinsuffizienz und implantierten Devices, Herzrhythmusstörungen und erhöhtem Risiko für den plötzlichen Herztod. Empfehlungen der Arbeitsgruppe 33 Telemonitoring in der Deutschen Gesellschaft für Kardiologie, Herz- und Kreislaufforschung e. V. Herzschr Elektrophys 30:136–142

6.

Helms TM, Perings CA, Sommer P et al (2021) Positionspapier zur Zertifizierung von Telemedizinzentren. Empfehlungen der AG 33 Telemonitoring in der Deutschen Gesellschaft für Kardiologie, Herz- und Kreislaufforschung e. V. (DGK) (unveröffentlichtes Dokument)

7.

Carius C, Zippel-Schultz B, Schultz C, Schultz M, Helms T (2016) Developing a holistic competence model for telenursing practice: perspectives from telenurses and managers of telemedical service centres. J Int Soc Telemed eHealth 4:e22

8.

Budych K, Pelleter J, Schultz C et al (2010) Qualifikationskonzept Telemedizin-Assistent – Professionalisierung der Telemedizin. E‑HealthCOM 4:54–56

9.

Riley JP, Astin F, Crespo-Leiro MG et al (2016) Heart Failure Association of the European Society of Cardiology heart failure nurse curriculum. Eur J Heart Fail 18:736–743

10.

Bundesärztekammer (2016) Fortbildungscurriculum für Medizinische Fachangestellte und Arzthelfer/innen "Kardiologie". https://www.bundesaerztekammer.de/fileadmin/user_upload/downloads/pdf-Ordner/MFA/Curriculum_Kardiologie.pdf

11.

Störk S, Kindermann I, Jacobs M et al (2020) Fortbildungscurriculum: Spezialisierte Herzinsuffizienz-Assistenz. Aktuel Kardiol 9:90–95
Ethics declarations
Interessenkonflikt
T.M. Helms, A. Köpnick, C.A. Perings, M. Dürsch, V. Leonhardt, M. Pauschinger, M. Stockburger, S. Sack, C. Schultz, B. Zippel-Schultz und S. Störk geben an, dass kein Interessenkonflikt besteht.
Für diesen Beitrag wurden von den Autoren keine Studien an Menschen oder Tieren durchgeführt. Für die aufgeführten Studien gelten die jeweils dort angegebenen ethischen Richtlinien.
Additional information
Aus Gründen der besseren Lesbarkeit und Verständlichkeit des Textes wird das generische Maskulin als geschlechtsneutrale Form verwendet. Diese Form impliziert immer alle Geschlechter.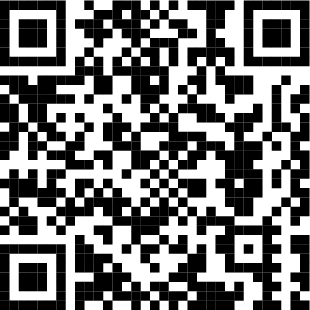 QR-Code scannen & Beitrag online lesen
About this article
Cite this article
Helms, T.M., Köpnick, A., Perings, C.A. et al. Positionspapier zum Anforderungsprofil von nichtärztlichen Assistenzkräften in Telemedizinzentren. Herzschr Elektrophys (2021). https://doi.org/10.1007/s00399-021-00804-0
Received:

Accepted:

Published:
Schlüsselwörter
Telemonitoring

Kardiologie

Nichtärztliches Personal

Kompetenzen

Schulungsinhalte

Qualitätssicherung
Keywords
Telemonitoring

Cardiology

Non-physician employees

Competencies

Training content

Quality assurance