Zusammenfassung
Wir berichten über eine 31-jährige Patientin mit einem operativ korrigierten "double outlet right ventricle" und rezidivierenden Schmalkomplextachykardien. Die elektrophysiologische Untersuchung zeigt eine atriale Tachykardie (AT). Nach Anlage einer linearen Läsion entlang der ermittelten Grenzzone der Narbe, welche mit den Inzisionsstellen der Korrekturoperation korreliert, terminiert die AT spezifisch an der Stelle des im fusionierten Voltage- und Coherent-Map visualisierten kritischen Isthmus nach wenigen Sekunden. Das Coherent-Modul bietet somit große Vorteile durch individuelle Ablationsstrategien.
Abstract
A 31-year-old woman with a surgically corrected double outlet right ventricle and recurrent narrow QRS complex tachycardia was admitted to our hospital. The patient was scheduled for electrophysiology study. Coherent mapping identified the critical isthmus as a slow conduction area within posterolateral intercaval scar tissue. A continuous line of ablation was applied resulting in termination of the atrial tachycardia at the site of the critical isthmus from coherent mapping. Thus, coherent mapping facilitates complex ablation procedures and improves efficacy and efficiency.
This is a preview of subscription content, log in to check access.
Access options
Buy single article
Instant access to the full article PDF.
US$ 39.95
Tax calculation will be finalised during checkout.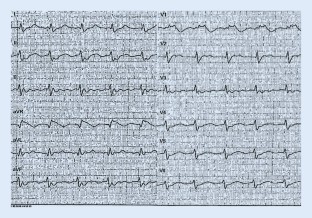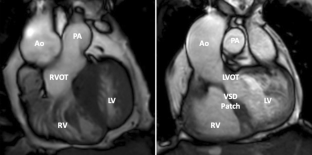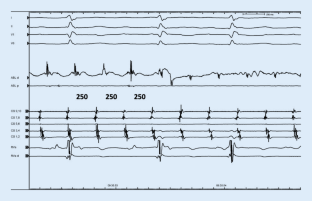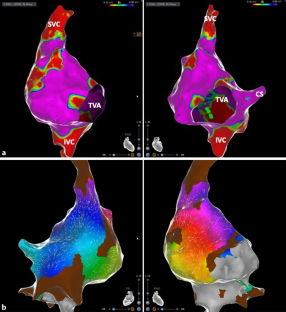 Literatur
1.

Drakopoulou M, Nashat H, Kempny A, Alonso-Gonzalez R, Swan L, Wort SJ et al (2018) Arrhythmias in adult patients with congenital heart disease and pulmonary arterial hypertension. Heart 104:1963–1969

2.

Hernández-Madrid A, Paul T, Abrams D, Aziz PF, Blom NA, Chen J et al (2018) Arrhythmias in congenital heart disease: a position paper of the European Heart Rhythm Association (EHRA), Association for European Paediatric and Congenital Cardiology (AEPC), and the European Society of Cardiology (ESC) working group on grown-up congenital heart disease, endorsed by HRS, PACES, APHRS, and SOLAECE. Europace 20:1719–1753

3.

Krause U, Müller MJ, Stellmacher C, Backhoff D, Schneider H, Paul T, Krause U et al (2020) High density mapping and catheter ablation of atrial tachycardias in adults with congenital heart disease. Clin Res Cardiol 109:999–1007

4.

Laţcu DG, Bun SS, Casado Arroyo R, Wedn AM, Benaich FA, Hasni K et al (2019) Scar identification, quantification, and characterization in complex atrial tachycardia: a path to targeted ablation? Europace 1(Supplement 1):i21–i26

5.

Laţcu DG, Bun SS, Viera F, Delassi T, El Jamili M, Al Amoura A et al (2017) Catheter ablation for atrial fibrillation in adults with congenital heart disease: lessons learned from more than 10 years following a sequential ablation approach. Circ Arrhythm Electrophysiol 10:e4510

6.

Rottner L, Metzner A, Ouyang F, Heeger C, Hayashi K, Fink T et al (2017) Direct comparison of point-by-point and rapid ultra-high-resolution electroanatomical mapping in patients scheduled for ablation of atrial fibrillation. J Cardiovasc Electrophysiol 28:289–297

7.

Sohns C, Marrouche NF (2020) Atrial fibrillation and cardiac fibrosis. Eur Heart J 41:1123–1131

8.

Sohns C, Nürnberg JH, Hebe J, Duckeck W, Ventura R, Konietschke F et al (2018) Catheter ablation for atrial fibrillation in adults with congenital heart disease: lessons learned from more than 10 years following a sequential ablation approach. JACC Clin Electrophysiol 4:733–743

9.

Sohns C, Saguner AM, Lemes C, Santoro F, Mathew S, Heeger C et al (2016) First clinical experience using a novel high-resolution electroanatomical mapping system for left atrial ablation procedures. Clin Res Cardiol 105:992–1002

10.

Vicera JJB, Lin YJ, Lee PT, Chang SL, Lo LW, Hu YF et al (2020) Identification of critical isthmus using coherent mapping in patients with scar-related atrial tachycardia. J Cardiovasc Electrophysiol 31:1436–1447
Ethics declarations
Interessenkonflikt
D. Guckel, S. Molatta, G. Imnadze, L. Bergau, P. Sommer und C. Sohns geben an, dass kein Interessenkonflikt besteht.
Für diesen Beitrag wurden von den Autoren keine Studien an Menschen oder Tieren durchgeführt. Für die aufgeführten Studien gelten die jeweils dort angegebenen ethischen Richtlinien. Für Bildmaterial oder anderweitige Angaben innerhalb des Manuskripts, über die Patienten zu identifizieren sind, liegt von ihnen und/oder ihren gesetzlichen Vertretern eine schriftliche Einwilligung vor.
About this article
Cite this article
Guckel, D., Molatta, S., Imnadze, G. et al. Coherent-Mapping bei angeborenen Herzfehlern. Herzschr Elektrophys (2020). https://doi.org/10.1007/s00399-020-00733-4
Received:

Accepted:

Published:
Schlüsselwörter
Atriale Tachykardie

Katheterablation

Elektroanatomisches 3‑D-Mapping

Coherent-Mapping

Angeborene Herzfehler
Keywords
Supraventricular tachycardia

Catheter ablation

Three-dimensional electroanatomical mapping

Coherent mapping

Congenital heart disease