Zusammenfassung
Mit einer geschätzten Inzidenz von ca. 36/100.000 Einwohnern und Jahr stellen paroxysmale supraventrikuläre Tachykardien eine relevante klinische Problematik dar. Sie treten auf Basis unterschiedlicher Substrate ein, und ihre Klinik sowie elektrokardiographische Präsentation sind vielgestaltig. Das 12-Kanal-Oberflächen-EKG bildet die Grundlage der differenzialdiagnostischen Bestimmung des zugrundeliegenden Pathomechanismus. Daran können erregungsbildende und erregungsleitende Strukturen sowie das atriale Myokard selbst beteiligt sein. Zur Akutbehandlung stehen neben vagomimetischen Manövern überwiegend differenzierte pharmakologische Strategien bis hin zur Ablation zur Verfügung.
Abstract
With an estimated incidence of approximated 36 per 100,000 persons per year, paroxysmal supraventricular tachycardias form a relevant clinical set of problems. They occur based on different substrates with varied symptoms and electrocardiographic items. The 12-channel ECG depicts the background to determine the underlying pathomechanism. The sinus node and all components of the conduction system such as atrial myocardium can be involved. Vagal maneuvers, several pharmacological strategies and various ablation technology are available for acute therapy.
This is a preview of subscription content, log in to check access.
Access options
Buy single article
Instant access to the full article PDF.
US$ 39.95
Price includes VAT for USA
Subscribe to journal
Immediate online access to all issues from 2019. Subscription will auto renew annually.
US$ 99
This is the net price. Taxes to be calculated in checkout.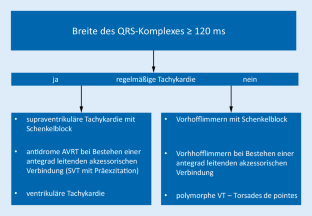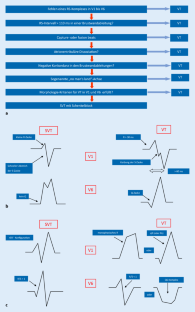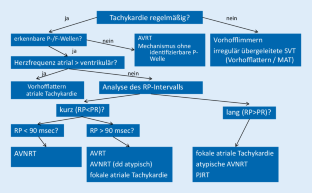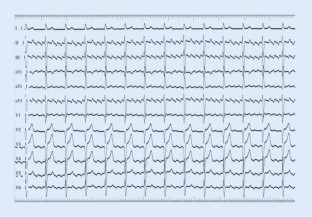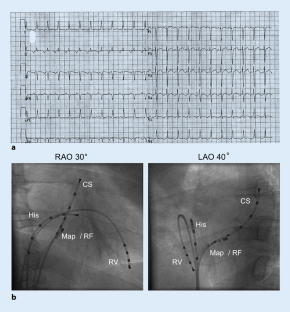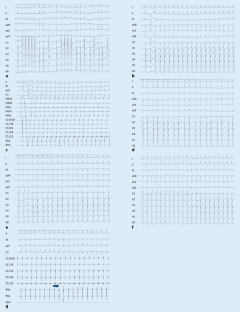 Abbreviations
AVNRT:

AV-nodale Reentry-Tachykardie

AVRT:

Atrioventrikuläre Reentry-Tachykardie

BWA:

Brustwandableitungen

FAT:

Fokale atriale Tachykardie

IST:

Inadäquate Sinusknotentachykardie

ICD:

Implantierbarer Kardioverter/Defibrillator

LBBB:

Linksschenkelblock

MAT:

Multifokale atriale Tachykardie

PJRT:

Permanente junktionale Reentry-Tachykardie

RBBB:

Rechtsschenkelblock

RLS:

Reizleitungssystem

SVT:

Supraventrikuläre Tachykardie

TEE:

Transösophageale Echokardiographie

VT:

Ventrikuläre Tachykardie
Literatur
1.

Orejana LA, Vidaillet H, DeStefano Z et al (1998) Paroxysmal supraventricular tachycardia in the general population. J Am Coll Cardiol 31:150–157

2.

Laurent G, Leong-Poi H, Mangat I et al (2009) Influence of ventriculoatrial timing on haemodynamics and symptoms during supraventricular tachycardia. J Cardiovasc Electrophysiol 20:176–181

3.

Page RL, Joglar JA et al (2016) 2015 ACC/AHA/HRS guideline for the management of adult patients with supraventricular tachycardia : a report of the American college of cardiology/American heart association task force on clinical practice guidelines and the heart rhythm society heart rhythm. Circulation 13(4):e136–221

4.

Blomström-Lundquist C, Scheinmann MM, Aliot EM et al (2003) ACC/AHA/ESC guidelines for the management of patients with supraventricular arrhythmias-executive summary: a report of the American college of cardiology/American heart association task force on practice guidelines and the European society of cardiology committee for practice guidelines (writing committee to develop guidelines for the managements of patients with supraventricular arrhythmias). Developed in collaboration with NASPE-heart rhythm society. J Am Coll Cardiol 42:1493–1531

5.

Brugada P, Brugada J, Mont L et al (1991) A new approach to the differential diagnosis of a regular tachycardia with a wide QRS complex. Circulation 83:1649–1695

6.

D'Avila A, Brugada J, Skeberis V et al (1995) A fast and reliable algorithm to localize accessory pathways based on the polarity of the QRS complex on the surface ECG during sinus rhythm. Pacing Clin Electrophysiol 18(9 Pt 1):1615–1627

7.

Lim SH, Anantharaman V, Teo WS et al (1998) Comparison of treatment of supraventricular tachycardia by valsalva maneuver and carotid sinus massage. Ann Emerg Med 31:30–35

8.

Waxmann MB, Wald RW, Sharma AD et al (1980) Vagal techniques for termination of paroxysmal supraventricular tachycardia. Am J Cardiol 46:655–664

9.

Brady WJ, DeBehnke DJ, Wickmann LL et al (1996) Treatment of out-of-hospital supraventricular tachycardia: adenosin vs verapamil. Acad Emerg Med 3:574–585

10.

Ellenbogen KA, Dias VC, Plumb VJ et al (1991) A placebo-controlled trial of continuous intravenous diltiazem infusion for 24-hour heart rate control during atrial fibrillation and atrial flutter: a multicentrer study. J Am Coll Cardiol 18:891–897

11.

Cappato R, Castelvecchio S, Ricci C et al (2012) Clinical efficacy of ivabradine in patients with inappropriate sinus tachycardia: a prospective, randomized, placebo-controlled, double-blind, crossover evaluation. J Am Coll Cardiol 60:1323–1329

12.

Ptaszynski P, Kaczmarek K, Ruta J et al (2013) Ivabradine in combination with metoprolol succinate in the treatment of inappropriate sinus tachycardia. J Cardiovasc Pharmacol Ther 18:338–344

13.

Gilette PC, Garson A Jr. (1977) Electrophysiologic and pharmacologic characteristics of automatic ectopic atrial tachycardia. Circulation 56:571–575

14.

Waxman HL, Myerburg RJ, Appel R et al (1981) Verapamil for control of ventricular rate in paroxysmal supraventricular tachycardia and atrial fibrillation or flutter: a double-blind randomized cross-over study. Ann Intern Med 94:1–6

15.

Amsterdam EA, Kulczynski J, Ridgeway MG (1991) Efficacy of cardioselective betaadrenergic blockade with intravenously administered metoprolol in the treatment of supraventricular tachyarrhythmias. J Clin Pharmacol 31:714–718

16.

Camm AJ, Garatt CJ (1991) Adenosine and supraventricular tachycardia. N Engl J Med 325:1621–1629

17.

Wieczorek M, Höltgen R (1998) Induction of atrial fibrillation by adenosine in a patient with supraventricular tachycardia. Z Kardiol 87(4):308–311

18.

Vaughan Williams EM (1975) Classification of antidysrhythmic drugs. Pharmacol Ther B 1(1):115–138

19.

Chen X, Borggrefe M, Martinez-Rubio A et al (1994) Efficacy of ajmaline and propafenone in patients with accessory pathways: a prospective randomized study. J Cardiovasc Pharmacol 24:664–669

20.

Huycke EC, Sung RJ, Dias VC et al (1989) Intravenous diltiazem for termination of reentrant supraventricular tachycardia: a placebo-controlled, randomized, double-blind, multicenter study. J Am Coll Cardiol 13:538–544

21.

Boriani G, Biffi M, Frabetti L et al (1996) Ventricular fibrillation after intravenous amiodaron in Wolff-Parkinson-White syndrome with atrial fibrillation. Am Heart J 131:1214–1216

22.

Lewalter Th, Lüderitz B (2010) Tachykarde Herzrhythmusstörungen, 6. Aufl. Herzrhythmusstörungen. Springer, Heidelberg, S 326. ISBN 978-3-540-76541-1

23.

Delle Karth G, Geppert A, Neunteufl T et al (2001) Amiodaron versus diltiazem for rate control in critically ill patients with atrial tachyarrhythmias. Crit Care Med 29:1149–1153

24.

Goyal M, Woods KM, Atwood JE (2013) Electrical alternans: a sign, not a diagnosis. South Med J 106(8):485–489
Ethics declarations
Interessenkonflikt
R. Höltgen, D. Bandorski, H. Bogossian, M. Brück und M. Wieczorek geben an, dass kein Interessenkonflikt besteht.
Für diesen Beitrag wurden von den Autoren keine Studien an Menschen oder Tieren durchgeführt. Für die aufgeführten Studien gelten die jeweils dort angegebenen ethischen Richtlinien.
About this article
Cite this article
Höltgen, R., Bandorski, D., Bogossian, H. et al. Notfallmanagement supraventrikulärer regelmäßiger Tachykardien. Herzschr Elektrophys (2020). https://doi.org/10.1007/s00399-020-00673-z
Received:

Accepted:

Published:
Schlüsselwörter
Arrhythmie

Notfallmedizin

Akzessorische Verbindung

Vagale Manöver

Antiarrhythmische Medikation
Keywords
Arrhythmia

Emergency medicine

Accessory pathway

Vagal maneuver

Antiarrhythmic drugs