Abstract
Transient creep testing was used to differentiate the printability of block copolymer (BCP) containing epoxy inks for direct ink writing (DIW). Poly(ethylene oxide-b-propylene oxide-b-ethylene oxide) (P123) BCPs were shown to form disordered micelles at 20 wt% in a 3D-printable epoxy ink. Oscillatory amplitude sweeps identified no obvious difference in the rheological properties of the inks; however, the P123 inks required less pressure to print quality parts. By contrast, transient creep testing identified significant differences and showed that the P123 ink had a lower apparent yield stress and a lower time-dependent decrease in the shear rate. Additionally, both inks showed re-entrant solid behavior. This behavior manifests in printing as a material that initially flows well, but the material flow eventually stops. The transient creep results correlate well with the printing results. We propose that studying the time-dependent flow properties using transient creep testing is critical for the evaluation of DIW inks.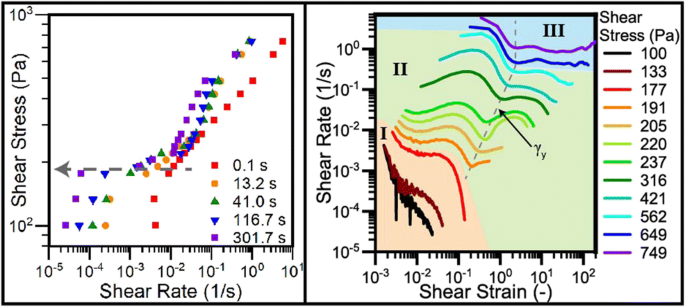 Access options
Buy single article
Instant access to the full article PDF.
US$ 39.95
Tax calculation will be finalised during checkout.
Subscribe to journal
Immediate online access to all issues from 2019. Subscription will auto renew annually.
US$ 119
Tax calculation will be finalised during checkout.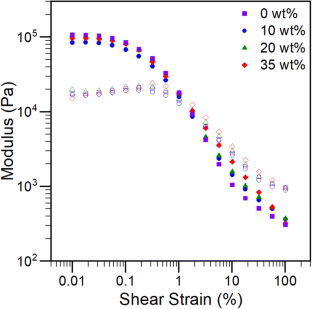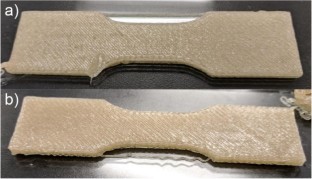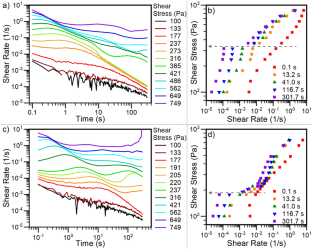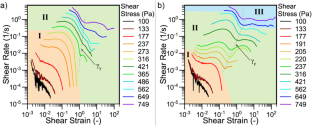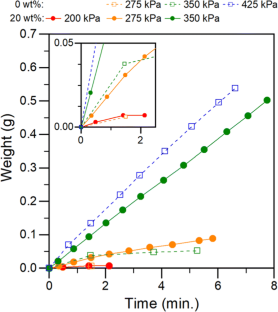 Data availability
Most data that was generated and analyzed during this study is included in this published article. Any additional datasets are available from the corresponding author on request.
Acknowledgments
The authors would like to thank Dr. Sungsik Lee at Argonne National Laboratory for his help and support with the SAXS experiments. This research used resources of the Advanced Photon Source, a U.S. Department of Energy (DOE) Office of Science User Facility operated for the DOE Office of Science by Argonne National Laboratory under Contract No. DE-AC02-06CH11357. The Anton Paar Academic VIP program is gratefully acknowledged for the use of the MCR 702 rheometer.
Funding
This work is supported through a YIP award funded by the AFOSR Low Density Materials program under grant number FA9550-17-1-0128.
Ethics declarations
Conflict of interest
The authors declare that they have no conflicts of interest.
Code availability
Not applicable.
Additional information
Publisher's note
Springer Nature remains neutral with regard to jurisdictional claims in published maps and institutional affiliations.
About this article
Cite this article
Ekbote, R.P., Donley, G.J., Liu, D.Y. et al. Re-entrant solid behavior of 3D-printable epoxy inks. Rheol Acta 59, 631–638 (2020). https://doi.org/10.1007/s00397-020-01227-3
Received:

Revised:

Accepted:

Published:

Issue Date:
Keywords
Block copolymer

Creep

Rheology

Scattering