Abstract
Hybrid nanomaterials have received voluminous interest due to the combination of unique properties of organic and inorganic component in one material. In this class, magnetic polymer nanocomposites are of particular interest because of the combination of excellent magnetic properties, stability, and good biocompatibility. Organic–inorganic magnetic nanocomposites can be prepared by in situ, ex situ, microwave reflux, co-precipitation, melt blending, and ceramic–glass processing and plasma polymerization techniques. These nanocomposites have been exploited for in vivo imaging, as superparamagnetic or negative contrast agents, drug carriers, heavy metal adsorbents, and magnetically recoverable photocatalysts for degradation of organic pollutants. This review article is mainly focused on fabrication of magnetic polymer nanocomposites and their applications. Different types of magnetic nanoparticles, methods of their synthesis, properties, and applications have also been reviewed briefly. The review also provides detailed insight into various types of magnetic nanocomposites and their synthesis. Diverse applications of magnetic nanocomposites including environmental and biomedical uses have been discussed.
Access options
Buy single article
Instant access to the full article PDF.
US$ 39.95
Tax calculation will be finalised during checkout.
Subscribe to journal
Immediate online access to all issues from 2019. Subscription will auto renew annually.
US$ 119
Tax calculation will be finalised during checkout.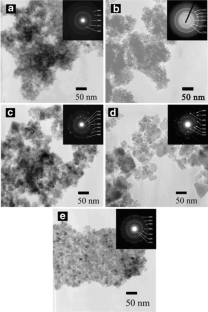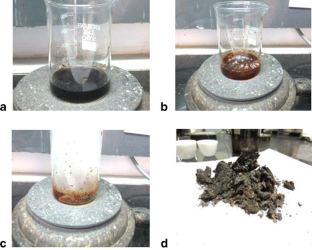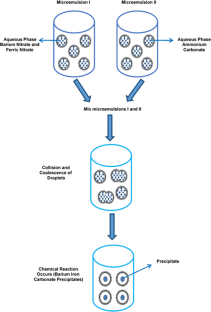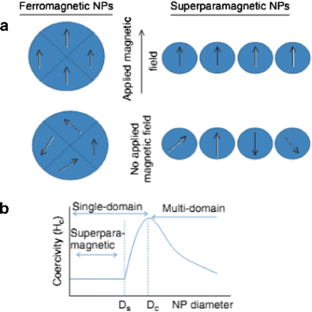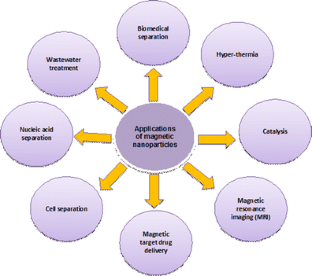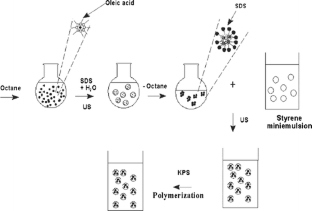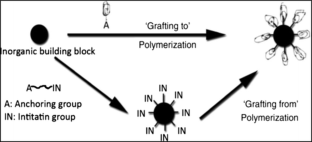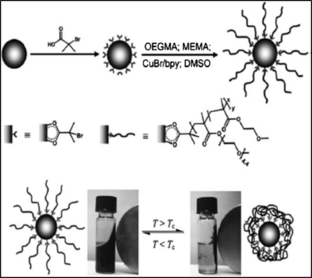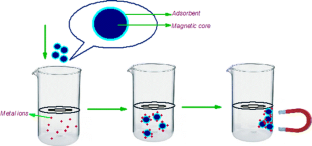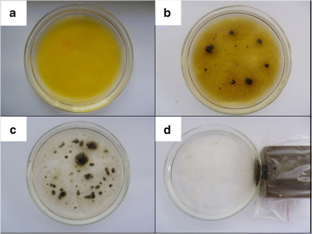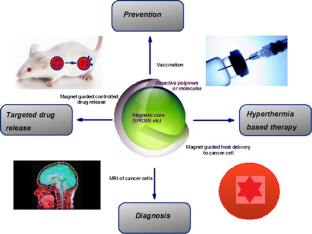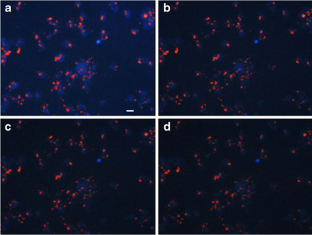 References
1.

McCarthy JR, Weissleder R (2008) Multifunctional magnetic nanoparticles for targeted imaging and therapy. Adv Drug Deliv Rev 60:1241–1251

2.

Maleki H, Simchi A, Imami M, Costa BFO (2012) Size-controlled synthesis of superparamagnetic iron oxide nanoparticles and their surface coating by gold for biomedical applications. J Magn Magn Mater 324:3997–4005

3.

Coey JMD (1999) Whither magnetic materials? J Magn Magn Mater 196–197:1–7

4.

Shull RD, Bennett LH (1992) Nanocomposite magnetic materials. Nanostruct Mater 1:83–88

5.

Lu A-H, Schmidt W, Matoussevitch N, Bonnemann HB, Spliethoff B, Tesche B, Bill E, Kiefer W, Schuth F (2004) Nanoengineering of a magnetically separable hydrogenation. Angew Chem Int Ed 43:4303–4306

6.

Zhu J, Wei S, Chen M, Gu H, Rapole SB, Pallavkar S, Ho TC, Hopper J, Guo Z (2013) Magnetic nanocomposites for environmental remediation. Adv Powder Technol 24:459–467

7.

Gupta S, Ranjit R, Mitra C, Raychaudhuri P, Pinto R (2001) Enhanced room-temperature magnetoresistance in La0.7 Sr0.3 MnO3-glass composites. Appl Phys Lett 78:362–364

8.

Huang Y-H, Chen X, Wang Z-M, Liao C-S, Yan C-H, Zhao H-W, Shen B-G (2002) Enhanced magnetoresistance in granular La2/3Ca1/3MnO3 /polymer composites. J Appl Phys 91:7733–7735

9.

Lu A-H, Salabas EL, Schuth F (2007) Magnetic nanoparticles: synthesis, protection, functionalization, and application. Angew Chem Int Ed 46:1222–1244

10.

Kango S, Kalia S, Celli A, Njuguna J, Habibi Y, Kumar R (2013) Surface modification of inorganic nanoparticles for development of organic–inorganic nanocomposites—a review. Prog Polym Sci 38:1232–1261

11.

Huber DL (2005) Synthesis, properties, and applications of iron nanoparticles. Small 1:482–501

12.

Maicas M, Sanz M, Cui H, Aroca C, Sanchez P (2010) Magnetic properties and morphology of Ni nanoparticles synthesized in gas phase. J Magn Magn Mater 322:3485–3489

13.

Ely TO, Amiens C, Chaudret B (1999) Synthesis of nickel nanoparticles: influence of aggregation induced by modification of poly(vinyl pyrrolidone) chain length on their magnetic properties. Chem Mater 11:526–529

14.

Osuna J, de Caro D, Amiens C, Chaudret B (1996) Synthesis, characterization, and magnetic properties of cobalt nanoparticles from an organometallic precursor. J Phys Chem 100:14571–14574

15.

Cornell RM, Schwertmann U (2003) Introduction to the iron oxides. In: The iron oxides: structure, properties, reactions, occurrences and uses, 2nd edn. Wiley-VCH Verlag GmbH Co. KGaA, Weinheim, pp 1–7

16.

Goldman A (1990) Modern ferrite technology. Van Nostrand Reinhold, New York

17.

Tilley RJD (2004) Understanding solids: the science of materials. John Wiley and Sons Ltd., Chichester, p 376

18.

Winkler G (1971) Crystallography, chemistry and technology of ferrites. In: Smith J (ed) Magnetic properties of materials. McGraw-Hill, New York

19.

Spaldin N (2003) Magnetic materials: fundamentals and device applications. Cambridge University Press, Cambridge

20.

Bragg WH (1915) The structure of magnetite and the spinels. Nature 95:561

21.

Bragg WH (1915) The structure of the spinel group of crystals. Phil Mag 30:305–315

22.

Gossuin Y, Gillis P, Hocq A, Vuong QL, Roch A (2009) Magnetic resonance relaxation properties of superparamagnetic particles. Nanomedicine Nanobiotechnol 1:299–310

23.

Mathew DS, Juang RS (2007) An overview of the structure and magnetism of spinel ferrite nanoparticles and their synthesis in microemulsions. Chem Eng J 129:51–65

24.

Krishnan KM (2010) Biomedical nanomagnetics: a spin through possibilities in imaging, diagnostics, and therapy. IEEE Trans Magn 46:2523–2558

25.

Pollert E, Veverka P, Veverka M, Kaman O, Ziveta K, Vasseur S, Epherre R, Goglio G, Duguet E (2009) Search of new core materials for magnetic fluid hyperthermia: preliminary chemical and physical issues. Prog Solid State Chem 37:1–14

26.

Mahmoudi M, Simchi A, Imani M, Milani AS, Stroeve P (2008) Optimal design and characterization of superparamagnetic iron oxide nanoparticles coated with polyvinyl alcohol for targeted delivery and imaging. J Phys Chem B 112:14470–14481

27.

Gopinadhan K, Kashyap SC, Pandya DK, Chaudhary S (2007) High temperature ferromagnetism in Mn-doped SnO2 nanocrystalline thin films. J Appl Phys 102:113513–113518

28.

Vadivel K, Arivazhagan V, Rajesh S (2011) Mn-doped SnO2 semiconducting magnetic thin films prepared by spray pyrolysis method. Int J Sci Eng Res 2

29.

Kant KM, Sethupathi K, Rao MSR (2004) Magnetic properties of 4f element doped SnO2. International Symposium of Research Students on Materials Science and Engineering, ISRS-2004, December 20–22, Chennai, India. Technical Proceedings

30.

Santi M, Jakkapon S, Chunpen T, Jutharatana K (2006) Magnetic behavior of nanocrystalline powders of Co-doped ZnO diluted magnetic semiconductors synthesized by polymerizable precursor method. J Magn Magn Mater 301:422–432

31.

Lakshmi YK, Srinivas K, Sreedhar B, Raja MM, Vithal M, Reddy PV (2009) Structural, optical, and magnetic properties of nanocrystalline Zn0.9Co0.1O-based diluted magnetic semiconductors. Mater Chem Phys 113:749–755

32.

Jiang Y, Wang W, Jing C, Cao C, Chu J (2011) Sol–gel synthesis, structure and magnetic properties of Mn-doped ZnO diluted magnetic semiconductors. Mater Sci Eng B 176:1301–1306

33.

Li X, Wu S, Hu P, Xing X, Liu Y, Yu Y, Yang M, Lu J, Li S, Liu W (2009) Structures and magnetic properties of p-type Mn:TiO2 dilute magnetic semiconductor thin films. J Appl Phys 106:043913(1)–043913(5)

34.

Gan′shina EA, Granovsky AB, Orlov AF, Perov NS, Vashuk MV (2009) Magneto-optical spectroscopy of diluted magnetic oxides TiO2-δ:Co. J Magn Magn Mater 321:723–725

35.

Ianculescu A, Gheorghiu FP, Postolache P, Oprea O, Mitoseriu L (2010) The role of doping on structural and functional properties of BiFe1-XMnXO3 magnetoelectric ceramics. J Alloys Compd 504:420–426

36.

Gingasu D, Oprea O, Mindru I, Culita DC, Patron L (2011) Alkali earth metal indates synthesized by precursor method. Dig J Nanomater Biostruct 6:1215–1226

37.

Torrance JB, Bagus PS, Johhannsen I, Nazzal AI, Parkin SSP, Batail P (1998) Ferromagnetic interactions in organic-solids—an overview of theory and experiment. J Appl Phys 63:2962–2965

38.

Rajca A, Wongsriratanakul J, Rajca S (2001) Magnetic ordering in an organic polymer. Science 294:1503–1505

39.

Zaidi NA, Giblin SR, Terry I, Monkman AP (2004) Room temperature magnetic order in an organic magnet derived from polyaniline. Polymer 45:5683–5689

40.

Crayston JA, Devine JN, Walton JC (2000) Conceptual and synthetic strategies for the preparation of organic magnets. Tetrahedron 56:7829–7857

41.

Neveu S, Bee A, Robineau M, Talbot D (2002) Size-selective chemical synthesis of tartrate stabilized cobalt ferrite ionic magnetic fluid. J Colloid Interface Sci 255:293–298

42.

Kumar R, Gautam S, Hwang I-C, Lee JR, Chae KH, Thakur N (2009) Preparation and characterization of α-Fe2O3 polyhedral nanocrystals via annealing technique. Mater Lett 63:1047–1050

43.

Kumar P, Singh RK, Rawat N, Barman PR, Katyal SC, Jang H, Lee H-L, Kumar R (2013) A novel method for controlled synthesis of nanosize hematite (α-Fe2O3) thin film on liquid-vapor interface. J Nanoparticle Res 15:1532(1)–1532(13)

44.

Park S-J, Kim S, Lee S, Khim Z, Char K, Hyeon T (2000) Synthesis and magnetic studies of uniform iron nanorods and nanospheres. J Am Chem Soc 122:8581–8582

45.

Puntes VF, Krishan KM, Alivisatos AP (2001) Colloidal nanocrystal shape and size control: the case of cobalt. Science 291:2115–2117

46.

Chen Q, Rondinone AJ, Chakoumakos BC, Zhang ZJ (1999) Synthesis of superparamagnetic MgFe2O4 nanoparticles by coprecipitation. J Magn Magn Mater 194:1–7

47.

Park J, An K, Hwang Y, Park J-G, Noh H-J, Kim J-Y, Park J-H, Hwang N-M, Hyeon T (2004) Ultra-large-scale syntheses of monodisperse nanocrystals. Nat Mater 3:891–895

48.

Sun S, Murray CB, Weller D, Folks L, Moser A (2000) Monodisperse FePt nanoparticles and ferromagnetic FePt nanocrystal superlattices. Science 287:1989–1992

49.

Shevchenko EV, Talapin DV, Rogach AL, Kornowski A, Haase M, Weller H (2002) Colloidal synthesis and self-assembly of CoPt3 nanocrystals. J Am Chem Soc 124:11480–11485

50.

Sharma PK, Dutta RK, Pandey AC (2010) Alteration of magnetic and optical properties of ultrafine dilute magnetic semiconductor ZnO:Co2+ nanoparticles. J Colloid Interface Sci 345:149–153

51.

Wu W, He Q, Jiang C (2008) Magnetic iron oxide nanoparticles: synthesis and surface functionalization strategies. Nanoscale Res Lett 3:397–415

52.

Jing ZH, Han DZ, Wu SH (2005) Morphological evolution of hematite nanoparticles with and without surfactant by hydrothermal method. Mater Lett 59:804–807

53.

Giri S, Samanta S, Maji S, Ganguli S, Bhaumik A (2005) Magnetic properties of α-Fe2O3 nanoparticle synthesized by a new hydrothermal method. J Magn Magn Mater 285:296–302

54.

Jing Z, Wu S (2004) Synthesis and characterization of monodisperse hematite nanoparticles modified by surfactants via hydrothermal approach. Mater Lett 58:3637–3640

55.

Liu X, Qiu G, Yan A, Wang Z, Li X (2007) Hydrothermal synthesis and characterization of α-FeOOH and α-Fe2O3 uniform nanocrystallines. J Alloys Compd 433:216–220

56.

Wang J, Sun J, Sun Q, Chen Q (2003) One-step hydrothermal process to prepare highly crystalline Fe3O4 nanoparticles with improved magnetic properties. Mater Res Bull 38:1113–1118

57.

Togashi T, Naka T, Asahina S, Sato K, Takami S, Adschiri T (2011) Surfactant-assisted one-pot synthesis of superparamagnetic magnetite nanoparticle clusters with tunable cluster size and magnetic field sensitivity. Dalton Trans 40:1073–1078

58.

Phumying S, Labuayai S, Swatsitang E, Amornkitbamrung V, Maensiri S (2013) Nanocrystalline spinel ferrite (MFe2O4, M = Ni, Co, Mn, Mg, Zn) powders prepared by a simple aloe vera plant-extracted solution hydrothermal route. Mater Res Bull 48:2060–2065

59.

Viswanathiah MN, Tareen JAK, Krishnamurthy KV (1980) Low temperature hydrothermal synthesis of magnetite. J Cryst Growth 49:189–192

60.

Ni S, Wang X, Zhou G, Yang F, Wang J, Wang Q, He D (2009) Hydrothermal synthesis of Fe3O4 nanoparticles and its application in lithium ion battery. Mater Lett 63:2701–2703

61.

Ramesh R, Rajalakshmi M, Muthamizhchelvan C, Ponnusamy S (2012) Synthesis of Fe3O4 nanoflowers by one pot surfactant assisted hydrothermal method and its properties. Mater Lett 70:73–75

62.

Fan R, Chen XH, Gui Z, Liu L, Chen ZY (2001) A new simple hydrothermal preparation of nanocrystalline magnetite Fe3O4. Mater Res Bull 36:497–502

63.

Hu M, Ji R-P, Jiang J-S (2010) Hydrothermal synthesis of magnetite crystals: from sheet to pseudo-octahedron. Mater Res Bull 45:1811–1815

64.

Sreeja V, Joy PA (2007) Microwave–hydrothermal synthesis of g-Fe2O3 nanoparticles and their magnetic properties. Mater Res Bull 42:1570–1576

65.

Chen D, Xu R (1998) Hydrothermal synthesis and characterization of nanocrystalline Fe3O4 powders. Mater Res Bull 33:1015–1021

66.

Hawa CY, Mohamed F, Chia CH, Radiman S, Zakaria S, Huang NM, Lim HN (2010) Hydrothermal synthesis of magnetite nanoparticles as MRI contrast agents. Ceram Int 36:1417–1422

67.

Islama MS, Kurawaki J, Kusumoto Y, Abdulla-Al-Mamun M, Mukhlish MZB (2012) Hydrothermal novel synthesis of neck-structured hyperthermia-suitable magnetic (Fe3O4, γ-Fe2O3 and α-Fe2O3) nanoparticles. J Sci Res 4:99–107

68.

Daou TJ, Pourroy G, Bgin-Colin S, Grenche JM, Ulhaq-Bouillet C, Legare′ P, Bernhardt P, Leuvrey C, Rogez G (2006) Hydrothermal synthesis of monodisperse magnetite nanoparticles. Chem Mater 18:4399–4404

69.

Baykal A, Kasapog˘lu N, Ko¨seog˘lu Y, Toprak MS, Bayrakdar H (2008) CTAB-assisted hydrothermal synthesis of NiFe2O4 and its magnetic characterization. J Alloys Compd 464:514–518

70.

Yu SH, Fujino T, Yoshimura M (2003) Hydrothermal synthesis of ZnFe2O4 ultrafine particles with high magnetization. J Magn Magn Mater 256:420–424

71.

Liu Q, Sun J, Long H, Sun X, Zhong X, Xub Z (2008) Hydrothermal synthesis of CoFe2O4 nanoplatelets and nanoparticles. Mater Chem Phys 108:269–273

72.

Pauline S, Amaliya AP (2011) Synthesis and characterization of highly monodispersive cofe2o4 magnetic nanoparticles by hydrothermal chemical route. Arch Appl Sci Res 3:213–223

73.

Nejati K, Zabihi R (2012) Preparation and magnetic properties of nano size nickel ferrite particles using hydrothermal method. Chem Cent J 6:23(1)–23(6)

74.

Matijevic E (1986) Colloid science of composite system. In: Hench LL, Ulrich DR (eds) Science of ceramic chemical processing. Wiley, New York, p 463

75.

Tamura H, Matijevic E (1982) Precipitation of cobalt ferrites. J Colloid Interface Sci 90:100–109

76.

Morgan PED (1974) Direct aqueous precipitation of lithium ferrite and titanate. J Am Ceram Soc 57:499–500

77.

Komarneni S, Fregeau E, Breval E, Roy R (1988) Hydrothermal preparation of ultrafine ferrites and their sintering. J Am Ceram Soc 71:26–28

78.

Zhang XY, Dai JY, Ong HC (2011) Hydrothermal synthesis and properties of diluted magnetic semiconductor Zn1-xMnxO nanowires. Open J Phys Chem 1:6–10

79.

Zhang K, Zhang X, Chen H, Chen X, Zheng L, Zhang J, Yang B (2004) Hollow titania spheres with movable silica spheres inside. Langmuir 20:11312–11314

80.

Qin J (2007) Nanoparticles for multifunctional drug delivery systems—licentiate thesis. The Royal Institute of Technology, Stockholm

81.

Shaker S, Zafarian S, Chakra CHS, Rao KV (2013) Preparation and characterization of magnetite nanoparticles by sol–gel method for water treatment. Int J Innov Res Sci Eng Technol 2:2969–2973

82.

Khodabakhshi A, Amin MM, Mozaffari M (2011) Synthesis of magnetite nanoparticles and evaluation of its efficiency for arsenic removal from simulated industrial wastewater. Iran J Environ Health Sci Eng 8:189–200

83.

Tuutijärvi T, Vahalaa R, Sillanpitää M, Chen G (2012) Maghemite nanoparticles for As(V) removal: desorption characteristics and adsorbent recovery. Environ Technol 33:1927–1936

84.

Hu J, Chen GH, Lo IMC (2006) Selective removal of heavy metals from industrial wastewater using maghemite nanoparticle: performance and mechanisms. J Environ Eng 132:709–715

85.

Qi H, Yan B, Li C (2010) Preparation and magnetic properties of magnetite nanoparticles by sol–gel method. IEEE 3rd International Nanoelectronics Conference, pp. 888–889

86.

Yang L, Wang Z, Zhai B, Shao Y, Zhang Z, Sun Y, Yang J (2013) Magnetic properties of Eu3+ lightly doped ZnFe2O4 nanoparticles. Ceram Int 39:8261–8266

87.

Khanna L, Verma NK (2013) Size-dependent magnetic properties of calcium ferrite nanoparticles. J Magn Magn Mater 336:1–7

88.

Khanna L, Verma NK (2013) Synthesis, characterization and in vitro cytotoxicity study of calcium ferrite nanoparticles. Mater Sci Semicond Process 16:1842–1848

89.

Nasir S, Saleemi AS, Fatima-tuz-Zahra, Anis-ur-Rehman M (2013) Enhancement in dielectric and magnetic properties of Ni–Zn ferrites prepared by sol–gel method. J Alloys Compd 572:170–174

90.

Van der Zaag PJ, Kolenbrander M, Rekveldt MT (1998) The effect of intragranular domain walls in MgMnZn-ferrite. J Appl Phys 83:6870–6872

91.

Sanpo N, Berndt CC, Wen C, Wang J (2013) Transition metal-substituted cobalt ferrite nanoparticles for biomedical applications. Acta Biomater 9:5830–5837

92.

Zālīte I, Heidemane G, Kodols M, Grabis J, Maiorov M (2012) The synthesis, characterization and sintering of nickel and cobalt ferrite nanopowders. Mater Sci – Medžg 18:3–7. doi:10.5755/j01.ms.18.1.1332

93.

Chen D-H, He X-R (2001) Synthesis of nickel ferrite nanoparticles by sol–gel method. Mater Res Bull 36:1369–1377

94.

Sambasivam S, Joseph DP, Jeong JH, Choi BC, Lim KT, Kim SS, Song TK (2011) Antiferromagnetic interactions in Er-doped SnO2 DMS nanoparticles. J Nanopart Res 13:4623–4630

95.

Mălăeru T, Neamţu J, Morari C, Sbarcea G (2012) Structural and magnetic properties of nanocrystalline powders of Ni-doped ZnO diluted magnetic semiconductors synthesized by sol–gel method. Rev Roum Chim 57:857–862

96.

Deshpande K, Mukasyan A, Varma A (2004) Direct synthesis of iron oxide nanopowders by the combustion approach: reaction mechanism and properties. Chem Mater 16:4896–4904

97.

Suresh K, Patil K (1993) A combustion process for the instant synthesis of γ-iron oxide. J Mater Sci Lett 12:572–574

98.

Erri P, Pranda P, Varma A (2004) Oxidizer–fuel interactions in aqueous combustion synthesis. 1. Iron(III) nitrate–model fuels. Ind Eng Chem Res 43:3092–3096

99.

Toniolo J, Takimi AS, Andrade MJ, Bonadiman R, Bergmann CP (2007) Synthesis by the solution combustion process and magnetic properties of iron oxide (Fe3O4 and a-Fe2O3) particles. J Mater Sci 42:4785–4791

100.

Venkaiah G, Rao KV, Kumar VSS, Chakra CHS (2013) Solution combustion synthesis and characterization of nano crystalline lanthanum ferrite using glycine as a fuel. Int J Mater Methods Technol 1:01–07

101.

Bangale SV, Patil DR, Bamane SR (2011) Preparation and electrical properties of nanocrystalline MgFe2O4 oxide by combustion route. Arch Appl Sci Res 3:506–513

102.

Ahmadipour M, Rao KV (2012) Preparation of nano particle Mg0.2Fe0.8O by Solution combustion method and their characterization. Int J Eng Adv Technol 1:135–137

103.

Yang J, Li X, Deng X, Huang Z, Zhang Y (2012) Salt-assisted solution combustion synthesis of ZnFe2O4 nanoparticles and photocatalytic activity with TiO2 (P25) as nanocomposite. J Ceram Soc Jpn 120:579–583

104.

Choodamani C, Nagabhushana GP, Ashoka S, Prasad BD, Rudraswamy B, Chandrappa GT (2013) Structural and magnetic studies of Mg(1-x)ZnxFe2O4 nanoparticles prepared by a solution combustion method. J Alloys Compd 578:103–109

105.

Reiss G, Huetten A (2005) Magnetic nanoparticles: applications beyond data storage. Nat Mater 4:725–726

106.

Iida H, Takayanagi K, Nakanishi T, Osaka T (2007) Synthesis of Fe3O4 nanoparticles with various sizes and magnetic properties by controlled hydrolysis. J Colloid Interface Sci 314:274–280

107.

Derakhshi P, Khorrami SA, Lotfi R (2012) An investigation on synthesis and morphology of nickel doped cobalt ferrite in presence of surfactant at different calcinations temperature by co-precipitation route. World Appl Sci J 16:156–159

108.

Shinde TJ, Gadkari AB, Vasambekar PN (2013) Magnetic properties and cation distribution study of nanocrystalline Ni–Zn ferrites. J Magn Magn Mater 333:152–155

109.

Iwasaki T, Kosaka K, Mizutani N, Watano S, Yanagida T, Tanaka H, Kawai T (2008) Mechanochemical preparation of magnetite nanoparticles by coprecipitation. Mater Lett 62:4155–4157

110.

Wu S, Sun A, Zhai F, Wang J, Xu W, Zhang Q, Volinsky AA (2011) Fe3O4 magnetic nanoparticles synthesis from tailings by ultrasonic chemical co-precipitation. Mater Lett 65:1882–1884

111.

Perez JAL, Quintela MAL, Mira J, Rivas J, Charles SW (1997) Advances in the preparation of magnetic nanoparticles by the microemulsion method. J Phys Chem B 101:8045–8047

112.

Perez JAL, Quintela MAL, Mira J, Rivas J (1997) Preparation of magnetic fluids with particles obtained in microemulsions. IEEE Trans Magn 33:4359–4362

113.

Dresco PA, Zaitsev VS, Gambino RJ, Chu B (1999) Preparation and properties of magnetite and polymer magnetite nanoparticles. Langmuir 15:1945–1951

114.

Lee KM, Sorensen CM, Klabunde KJ, Hadjipanayis GC (1992) Synthesis and characterization of stable colloidal Fe3O4 particles in water-in-oil microemulsions. IEEE Trans Magn 28:3180–3182

115.

Liu C, Zou B, Rondinone AJ, Zhang ZJ (2000) Micelle synthesis and characterization of superparamagnetic MnFe2O4 spinel ferrite nanocrystallites. J Phys Chem B 104:1141–1145

116.

Santra S, Tapec R, Theodoropoulou N, Dobson J, Hebard A, Tan W (2001) Synthesis and characterization of silica-coated iron oxide nanoparticles in microemulsion: the effect of nonionic surfactants. Langmuir 17:2900–2906

117.

Langevin D (1992) Micelles and microemulsions. Annu Rev Phys Chem 43:341–369

118.

Capek I (2004) Preparation of metal nanoparticles in water-in-oil (w/o) microemulsions. Adv Colloid Interf Sci 110:49–74

119.

Lin X-M, Samia ACS (2006) Synthesis, assembly and physical properties of magnetic nanoparticles. J Magn Magn Mater 305:100–109

120.

Lee BY, Lee J, Bae CJ, Park J-G, Noh H-J, Park J-H, Hyeon T (2005) Large scale synthesis of uniform and crystalline magnetite nanoparticles using reverse micelles as nanoreactors under reflux conditions. Adv Funct Mater 15:503–509

121.

Pillai V, Kumar P, Multani MS, Shah DO (1993) Structure and magnetic properties of nanoparticles of barium ferrite synthesized using microemulsion processing. Colloids Surf A Physicochem Eng Asp 80:69–75

122.

Morrison SA, Cahill CL, Carpenter EE, Calvin S, Swaminathan R, McHenry ME, Harris VG (2004) Magnetic and structural properties of nickel zinc ferrite nanoparticles synthesized at room temperature. J Appl Phys 95:6392–6395

123.

Liu C, Rondinone AJ, Zhang ZJ (2000) Synthesis of magnetic spinel ferrite CoFe2O4 nanoparticles from ferric salt and characterization of the size-dependent superparamagnetic properties. Pure Appl Chem 72:37–45

124.

Vijayakumar R, Koltypin Y, Felner I, Gedanken A (2000) Sonochemical synthesis and characterization of pure nanometer-sized Fe3O4 particles. Mater Sci Eng A 286:101–105

125.

Cabrera L, Gutierrez S, Menendez N, Morales MP, Herrasti P (2008) Magnetite nanoparticles: electrochemical synthesis and characterization. Electrochim Acta 53:3436–3441

126.

Bharde AA, Parikh RY, Baidakova M, Jouen S, Hannoyer B, Enoki T, Prasad BL, Shouche YS, Ogale S, Sastry M (2008) Bacteria-mediated precursor-dependent biosynthesis of superparamagnetic iron oxide and iron sulfide nanoparticles. Langmuir 24:5787–5794

127.

Roh Y, Vali H, Phelps TJ, Moon JW (2006) Extracellular synthesis of magnetite and metal-substituted magnetite nanoparticles. J Nanosci Nanotechnol 11:3517–3520

128.

Chow GM, Kurihara LK, Kemner KM, Schoen PE, Elam WT, Ervin A, Keller S, Zhang YD, Budnick J, Ambrose T (1995) Structural, morphological, and magnetic study of nanocrystalline cobalt-copper powders synthesized by the polyol process. J Mater Res 10:1546–1554

129.

Beji Z, Ben CT, Smiri LS, Ammar S, Fiévet F, Jouini N, Grenèche JM (2006) Synthesis of nickel–zinc ferrite nanoparticles in polyol: morphological, structural and magnetic studies. Phys Status Solidi A 203:504–512

130.

Zhao F, Zhang B, Feng L (2012) Preparation and magnetic properties of magnetite nanoparticles. Mater Lett 68:112–114

131.

Mazar′ıo E, Herrasti P, Morales MP, Men′endez N (2012) Synthesis and characterization of CoFe2O4 ferrite nanoparticles obtained by an electrochemical method. Nanotechnology 23:355708

132.

Rishikeshi SN, Joshi SS, Temgire MK, Bellare JR (2013) Chain length dependence of polyol synthesis of zinc ferrite nanoparticles: why is diethylene glycol so different. Dalton Trans 42:5430–5438

133.

Akbarzadeh A, Samiei M, Davaran S (2012) Magnetic nanoparticles: preparation, physical properties, and applications in biomedicine. Nanoscale Res Lett 7:144(1)–144(13)

134.

Sun C, Lee JSH, Zhang M (2008) Magnetic nanoparticles in MR imaging and drug delivery. Adv Drug Deliv Rev 60:1252–1265

135.

Rudin M, Weissleder R (2003) Molecular imaging in drug discovery and development. Nat Rev Drug Discov 2:123–131

136.

Gu HW, Zheng RK, Zhang XX, Xu B (2004) Facile one-pot synthesis of bifunctional heterodimers of nanoparticles: a conjugate of quantum dot and magnetic nanoparticles. J Am Chem Soc 126:5664–5665

137.

Manikandan A, Vijaya JJ, Kennedy LJ, Bououdina M (2013) Microwave combustion synthesis, structural, optical and magnetic properties of Zn1-xSrxFe2O4 nanoparticles. Ceram Int 39:5909–5917

138.

Kulkarni SA, Sawadh PS, Paleia PK, Kokate KK (2014) Effect of synthesis route on the structural, optical and magnetic properties of Fe3O4 nanoparticles. Ceram Int 40:1945–1949

139.

Hashim M, Alimuddin, Kumar S, Koo BH, Shirsath SE, Mohammed EM, Shah J, Kotnala RK, Choi HK, Chung H, Kumar R (2012) Structural, electrical and magnetic properties of Co–Cu ferrite nanoparticles. J Alloys Compd 518:11–18

140.

Anand GT, Kennedy LJ, Vijaya JJ (2013) Microwave combustion synthesis, structural, optical and magnetic properties of Zn1-xCoxAl2O4 (0 ≤ x ≤ 0.5) spinel nanostructures. J Alloys Compd 581:558–566

141.

Al-Ghamdi AA, Al-Hazmi F, Al-Tuwirqi RM, Alnowaiser F, Al-Hartomy OA, El-Tantawyd F, Yakuphanoglu F (2013) Synthesis, magnetic and ethanol gas sensing properties of semiconducting magnetite nanoparticles. Solid State Sci 19:111–116

142.

Tai Y, Wang L, Yan G, Gao J-M, Yu H, Zhang L (2011) Recent research progress on the preparation and application of magnetic nanospheres. Polym Int 60:976–994

143.

Al-Saad KA, Amr MA, Hadi DT, Arar RS, AL-Sulaiti MM, Abdulmalik TA, Alsahamary NM, Kwak JC (2012) Iron oxide nanoparticles: applicability for heavy metal removal from contaminated water. Arab J Nucl Sci Appl 45:335–346

144.

Chowdhury SR, Yanful EK (2011) Arsenic removal from aqueous solutions by adsorption on magnetite nanoparticles. Water Environ J 25:429–437

145.

Chowdhury SR, Yanful EK (2010) Arsenic and chromium removal by mixed magnetite-maghemite nanoparticles and the effect of phosphate on removal. J Environ Manag 91:2238–2247

146.

Salmani MH, Ehrampoush MH, Aboueian–Jahromi M, Askarishah M (2013) Comparison between Ag (I) and Ni (II) removal from synthetic nuclear power plant coolant water by iron oxide nanoparticles. J Environ Health Sci Eng 11:21(1)–21(7)

147.

Afkhami A, Saber-Tehrani M, Bagheri H (2010) Modified maghemite nanoparticles as an efficient adsorbent for removing some cationic dyes from aqueous solution. Desalination 263:240–248

148.

Wu J, Wang J, Li H, Du Y, Huang K, Liu B (2013) Designed synthesis of hematite-based nanosorbents for dye removal. J Mater Chem A 1:9837–9847

149.

Madrakian T, Afkhami A, Ahmadi M (2012) Adsorption and kinetic studies of seven different organic dyes onto magnetite nanoparticles loaded tea waste and removal of them from wastewater samples. Spectrochim Acta A Mol Biomol Spectrosc 99:102–109

150.

Hafeli U, Pauer G, Failing S, Tapolsky G (2001) Radiolabeling of magnetic particles with rhenium −188 for cancer therapy. J Magn Magn Mater 225:73–78

151.

Chemla YR, Grossman HL, Poon Y, McDermott R, Stevens R, Alper MD, Clarke J (2000) Ultrasensitive magnetic biosensor for homogeneous immunoassay. Proc Natl Acad Sci U S A 97:14268–14272

152.

Hogemann D, Josephson L, Weissleder R, Basilion JP (2000) Improvement of MRI probes to allow efficient detection of gene expression. Bioconjug Chem 11:941–946

153.

Oswald P, Clement O, Chambon C, Schouman-Claeys E, Frija G (1997) Liver positive enhancement after injection of superparamagnetic nanoparticles: respective role of circulating and uptaken particles. Magn Reson Imaging 15:1025–1031

154.

Murbe J, Rechtenbach A, Topfer J (2008) Synthesis and physical characterization of magnetite nanoparticles for biomedical applications. Mater Chem Phys 110:426–433

155.

Koseoglu Y, Kavas H, Aktas B (2006) Surface effects on magnetic properties of superparamagnetic magnetite nanoparticles. Phys Stat Sol A 203:1595–1601

156.

Duan XF, Huang Y, Cui Y, Wang J, Lieber CM (2001) Indium phosphide nanowires as building blocks for nanoscale electronic and optoelectronic devices. Nature 409:66–69

157.

Dumestre F, Chaudret B, Amiens C, Fromen MC, Casanove MJ, Renaud P, Zurcher P (2002) Shape control of thermodynamically stable cobalt nanorods through organometallic chemistry. Angew Chem Int Ed 41:4286–4289

158.

Dumestre F, Chaudret B, Amiens C, Renaud P, Fejes P (2004) Superlattices of iron nanocubes synthesized from Fe[N(SiMe3)(2)](2). Science 303:821–823

159.

Tourinho FA, Franck R, Massart R (1990) Aqueous ferrofluids based on manganese and cobalt ferrites. J Mater Sci 25:3249–3254

160.

Che RC, Peng L-M, Duan XF, Chen Q, Liang XL (2004) Microwave absorption enhancement and complex permittivity and permeability of Fe encapsulated within carbon nanotubes. Adv Mater 16:401–405

161.

Brazel CS (2009) Magnetothermally-responsive nanomaterials: combining magnetic nanostructures and thermally-sensitive polymers for triggered drug release. Pharm Res 26:644–656

162.

Na HB, Song IC, Hyeon T (2009) Inorganic nanoparticles for MRI contrast agents. Adv Mater 21:2133–2148

163.

Muthurani S, Balaji M, Gautam S, Chae KH, Song JH, Padiyan DP, Asokan K (2011) Magnetic and humidity sensing properties of nanostructured Cu[X]Co[1-X]Fe2O4 synthesized by auto combustion technique. J Nanosci Nanotechnol 11:5850–5855

164.

Rashad MM, Fouad OA (2005) Synthesis and characterization of nano-sized nickel ferrites from fly ash for catalytic oxidation of CO. Mater Chem Phys 94:365–370

165.

Ohno H (1998) Making nonmagnetic semiconductors ferromagnetic. Science 281:951–956

166.

Ohno H (1999) Properties of ferromagnetic III-V semiconductors. J Magn Magn Mater 200:110–129

167.

Fukumura T, Yamada Y, Toyosaki H, Hasegawa T, Koinuma H, Kawasaki M (2004) Exploration of oxide-based diluted magnetic semiconductors toward transparent spintronics. Appl Surf Sci 223:62–67

168.

Wang C, Xu C, Zeng H, Sun S (2009) Recent progress in syntheses and applications of dumbbell-like nanoparticles. Adv Mater 21:3045–3052

169.

Behrens S (2011) Preparation of functional magnetic nanocomposites and hybrid materials: recent progress and future directions. Nanoscale 3:877–892

170.

Talapin DV, Lee JS, Kovalenko MV, Shevchenko EV (2010) Prospects of colloidal nanocrystals for electronic and optoelectronic applications. Chem Rev 110:389–458

171.

Mezger TR (2006) The rheology handbook: for users of rotational and oscillatory rheometers. Vincentz Network, Hannover

172.

Dobson J (2006) Magnetic micro- and nanoparticle-based targeting for drug and gene delivery. Nanomedicine 2006(1):31–37

173.

Balazs AC, Emrick T, Russell TP (2006) Nanoparticle polymer composites: where two small worlds meet. Science 314:1107–1110

174.

Wilson JL, Poddar P, Frey NA, Srikanth H, Mohomed K, Harmon JP, Kotha S, Wachsmuth J (2004) Synthesis and magnetic properties of polymer nanocomposites with embedded iron nanoparticles. J Appl Phys 95:1439–1443

175.

Srikanth H, Poddar P, Gass J (2005) Materials processing and tunable magnetism in polymer nanocomposites. In: Processing and fabrication of advanced materials XIII, vol 1. Stallion Press, Singapore, pp 367–375

176.

Kong I, Ahmad SH, Abdullah MH, Yusoff AN (2009) The effect of temperature on magnetic behavior of magnetite nanoparticles and its nanocomposites. AIP Conf Proc 1136:830–834

177.

Shannigrahi SR, Pramoda KP, Nugroho FAA (2012) Synthesis and characterizations of microwave sintered ferrite powders and their composite films for practical applications. J Magn Magn Mater 324:140–145

178.

Rajput AB, Rahaman SJ, Sarkhel G, Patra MK, Vadera SR, Singru PM, Yagci Y, Ghosh NN (2013) Synthesis, characterization, and properties of flexible magnetic nanocomposites of cobalt ferrite–polybenzoxazine–linear low-density polyethylene. J Appl Polym Sci. doi:10.1002/APP.38426

179.

Chung Y-C, Choi JW, Choi MW, Chun BC (2012) Characterization of flexibly linked shape memory polyurethane composite with magnetic property. J Thermoplast Compos Mater 25:283–303

180.

Vunain E, Mishra AK, Krause RW (2013) Fabrication, characterization and application of polymer nanocomposites for arsenic(III) removal from water. J Inorg Organomet Polym 23:293–305

181.

Baker C, Ismat Shah S, Hasanain SK (2004) Magnetic behavior of iron and iron-oxide nanoparticle/polymer composites. J Magn Magn Mater 280:412–418

182.

Yang TI, Brown RNC, Kempel LC, Kofinas P (2008) Magneto-dielectric properties of polymer-Fe3O4 nanocomposites. J Magn Magn Mater 320:2714–2720

183.

Fragouli D, Buonsanti R, Bertoni G, Sangregorio C, Innocenti C, Falqui A, Gatteschi D, Cozzoli PD, Athanassiou A, Cingolani R (2010) Dynamical formation of spatially localized arrays of aligned nanowires in plastic films with magnetic anisotropy. ACS Nano 4:1873–1878

184.

Kaushik A, Khan R, Solanki PR, Pandey P, Alam J, Ahmad S, Malhotra BD (2008) Iron oxide nanoparticles-chitosan composite based glucose biosensor. Biosens Bioelectron 24:676–683

185.

Escudero C, Fiol N, Villaescusa I, Bollinger JC (2009) Arsenic removal by a waste metal (hydr)oxide entrapped into calcium alginate beads. J Hazard Mater 164:533–541

186.

Pisanello F, Paolis RD, Lorenzo D, Nitti S, Monti G, Fragouli D, Athanassiou A, Manna L, Tarricone L, Vittorio MD, Martiradonna L (2013) Radiofrequency characterization of polydimethylsiloxane–iron oxide based nanocomposites. Microelectron Eng 111:46–51

187.

Ziolo RF, Giannelis EP, Weinstein BA, Ohoro MP, Ganguly BN, Mehrotra V, Russell MW, Huffman DR (1992) Matrix-mediated synthesis of nanocrystalline gamma-Fe2O3—a new optically transparent magnetic material. Science 257:219–223

188.

Cao Z, Jiang WQ, Ye XZ, Gong XL (2008) Preparation of superparamagnetic Fe3O4/PMMA nanocomposites and their magnetorheological characteristics. J Magn Magn Mater 320:1499–1502

189.

Burke NAD, Stover HDH, Dawson FP (2002) Magnetic nanocomposites: preparation and characterization of polymer-coated iron nanoparticles. Chem Mater 14:4752–4761

190.

Keng PY, Shim I, Korth BD, Douglas JF, Pyun J (2007) Synthesis and self-assembly of polymer coated ferromagnetic nanoparticles. ACS Nano 1:279–292

191.

Korth BD, Keng P, Shim I, Bowles SE, Tang C, Kowalewski T, Nebesny KW, Pyun J (2006) Polymer coated ferromagnetic colloids from well-defined macromolecular surfactants and assembly into nanoparticle chains. J Am Chem Soc 128:6562–6563

192.

Zhang XH, Ho KM, Wu AH, Wong KH, Li P (2010) Hydrothermal microemulsion synthesis of oxidatively stable cobalt nanocrystals encapsulated with surfactant/polymer complex shells. Langmuir 26:6009–6014

193.

Ugelstad J, Senstad P, Kilaas L, Presvik WS, Herje R, Bererge A, Hornes E (1993) Monodisperse magnetic polymer particles: new biochemical and biomedical applications. Blood Purif 11:349–369

194.

Denkbas EB, Kilicay E, Birlikseven C, Ozturk E (2002) Magnetic chitosan microspheres: preparation and characterization. React Funct Polym 50:225–232

195.

Hassan EE, Parish RC, Gallo JM (1992) Optimized formulation of magnetic chitosan microspheres containing the anticancer agent, oxantrazole. Pharm Res 9:390–397

196.

Rorrer GL, Hsien TY, Way JD (1993) Synthesis of porous-magnetic chitosan beads for removal of cadmium ions from waste water. Ind Eng Chem Res 32:2170–2178

197.

Gupta PK, Hung CT, Lam FC, Perrier DG (1988) Albumin microspheres. III. Synthesis and characterization of microspheres containing adriamycin and magnetite. Int J Pharm 43:167–177

198.

Müller-Schulte D, Brunner H (1995) Novel magnetic microspheres on the basis of poly(vinyl alcohol) as affinity medium for quantitative detection of glycated hemoglobin. J Chromatogr A 711:53–60

199.

Barrett KEJ (1975) Dispersion polymerization in organic media. John Wiley and Sons, New York

200.

Horak D, Benedyk N (2001) Magnetic poly(glycidylmethacrylate) microspheres by dispersion polymerization in the presence of electrostatically stabilized ferrofluids. J Polym Sci Part A Polym Chem 39:3707–3715

201.

Fan LH, Luo YL, Chen YS, Zhang CH, Wein QB (2009) Preparation and characterization of Fe3O4 magnetic composite microspheres covered by a P(MAH-co-MAA) copolymer. J Nanoparticle Res 11:449–458

202.

Daniel JC, Schuppiser JL, Tricot M (1982) Magnetic polymer latex and preparation process. U.S. Patent no. 4358388

203.

Charmot D, Vidil C (1994) Magnetizable composite microspheres of hydrophobic crosslinked polymer, process for preparing them and their application in biology. U.S. patent no. 5356713

204.

Wormuth K (2001) Superparamagnetic latex via inverse emulsion polymerization. J Colloid Interface Sci 241:366–377

205.

Ramírez LP, Landfester K (2003) Magnetic polystyrene nanoparticles with a high magnetite content obtained by miniemulsion processes. Macromol Chem Phys 204:22–31

206.

Luo Y-D, Dai C-A, Chiu W-Y (2008) Polystyrene/Fe3O4 composite latex via miniemulsion polymerization-nucleation mechanism and morphology. J Polym Sci A Polym Chem 46:1014–1024

207.

Xu ZZ, Wang CC, Yang WL, Deng YH, Fu SK (2004) Encapsulation of nanosized magnetic iron oxide by polyacrylamide via inverse miniemulsion polymerization. J Magn Magn Mater 277:136–143

208.

Kickelbick G (2003) Concepts for the incorporation of inorganic building blocks into organic polymers on a nanoscale. Prog Polym Sci 28:83–114

209.

Zhang Y, Kohler N, Zhang MQ (2002) Surface modification of superparamagnetic magnetite nanoparticles and their uptake. Biomaterials 23:1553–1561

210.

Flesch C, Delaite C, Dumas P, Bourgeat-Lami E, Duguet E (2004) Grafting of poly(ε-caprolactone) onto maghemite nanoparticles. J Polym Sci A Polym Chem 42:6011–6020

211.

Takafuji M, Ide S, Ihara H, Xu Z (2004) Preparation of poly(1-vinylimidazole)-grafted magnetic nanoparticles and their application for removal of metal ions. Chem Mater 16:1977–1983

212.

Sindhu S, Jegadesan S, Parthiban A, Valiyaveettil S (2006) Synthesis and characterization of ferrite nanocomposite spheres from hydroxylated polymers. J Magn Magn Mater 296:104–113

213.

Ninjbadgar T, Yamamoto S, Fukuda T (2004) Synthesis and magnetic properties of the γ-Fe2O3/poly-(methyl methacrylate)-core/shell nanoparticles. Solid State Sci 6:879–885

214.

Flesch C, Bourgeat-Lami E, Mornet S, Duguet E, Delaite C, Dumas P (2005) Synthesis of colloidal superparamagnetic nanocomposites by grafting poly(ε-caprolactone) from the surface of organosilane-modified maghemite nanoparticles. J Polym Sci A Polym Chem 43:3221–3231

215.

Flesch C, Unterfinger Y, Bourgeat-Lami E, Duguet E, Delaite C, Dumas P (2005) Poly(ethylene glycol) surface coated magnetic particles. Macromol Rapid Commun 26:1494–1498

216.

Zhou LL, Yuan JY, Yuan WZ, Sui XF, Wu SZ, Li ZL, Shen DZ (2009) Synthesis, characterization, and controllable drug release of pH-sensitive hybrid magnetic nanoparticles. J Magn Magn Mater 321:2799–2804

217.

Vestal CR, Zhang ZJ (2002) Atom transfer radical polymerization synthesis and magnetic characterization of MnFe2O4/polystyrene core/shell nanoparticles. J Am Chem Soc 124:14312–14313

218.

Wang Y, Teng X, Wang J-S, Yang H (2003) Solvent-free atom transfer radical polymerization in the synthesis of Fe2O3@polystyrene core-shell nanoparticles. Nano Lett 3:789–793

219.

Duan H, Kuang M, Wang D, Kurth DG, Moehwald H (2005) Colloidally stable amphibious nanocrystals derived from poly(2-(dimethylamino)ethyl methacryate) capping. Angew Chem Int Ed 44:1717–1720

220.

Marutani E, Yamamoto S, Ninjbadgar T, Tsujii Y, Fukuda T, Takano M (2004) Surface initiated atom transfer radical polymerization of methyl methacrylate on magnetite nanoparticles. Polymer 45:2231–2235

221.

Gelbrich T, Feyen M, Schmidt A (2006) Magnetic thermoresponsive core-shell nanoparticles. Macromolecules 39:3469–3472

222.

Gelbrich T, Marten G, Schmidt A (2010) Reversible thermoflocculation of magnetic core–shell particles induced by remote magnetic heating. Polymer 51:2818–2824

223.

Matsuno R, Yamamoto K, Otsuka H, Takahara A (2004) Polystyrene- and poly(3-vinylpyridine)-grafted magnetite nanoparticles prepared through surface-initiated nitroxide-mediated radical polymerization. Macromolecules 37:2203–2209

224.

Wang W-C, Neoh K-G, Kang E-T (2006) Surface functionalization of Fe3O4 magnetic nanoparticles via RAFT-mediated graft polymerization. Macromol Rapid Commun 27:1665–1669

225.

Vollath D, Szabó DV, Fuchs J (1999) Synthesis and properties of ceramic-polymer composites. Nanostruct Mater 12:433–438

226.

Vollath D, Szabó DV (1999) Coated nanoparticles: a new way to improved nanocomposites. J Nanoparticle Res 1:235–242

227.

Lamparth I, Szabó DV, Vollath D (2002) Ceramic nanoparticles coated with oligomers based on acrylic derivatives. Macromol Symp 181:107–112

228.

Srikanth H, Hajndl R, Chirinos C, Sanders J, Sampath A, Sudarshan TS (2001) Magnetic studies of polymer-coated Fe nanoparticles synthesized by microwave plasma polymerization. Appl Phys Lett 79:3503–3505

229.

Caruso F, Susha AS, Giersig M, Möhwald H (1999) Magnetic core–shell particles: preparation of magnetite multilayers on polymer latex microspheres. Adv Mater 11:950–953

230.

Sauzedde F, Elaissari A, Pichot C (1999) Hydrophilic magnetic polymer latexes. 1. Adsorption of magnetic iron oxide nanoparticles onto various cationic latexes. Colloid Polym Sci 277:846–855

231.

Sauzedde F, Elaissari A, Pichot C (1999) Hydrophilic magnetic polymer latexes. 2. Encapsulation of adsorbed iron oxide nanoparticles. Colloid Polym Sci 277:1041–1050

232.

Zaitsev VS, Filimonov DS, Presnyakov IA, Gambino RJ, Chu B (1999) Physical and chemical properties of magnetite and magnetite-polymer nanoparticles and their colloidal dispersions. J Colloid Interface Sci 212:49–57

233.

Gu S, Shiratori T, Konno M (2003) Synthesis of monodisperse, magnetic latex particles with polystyrene core. Colloid Polym Sci 281:1076–1081

234.

Deng YH, Yang WL, Wang CC, Fu SK (2003) A novel approach for preparation of thermoresponsive polymer magnetic microspheres with core–shell structure. Adv Mater 15:1729–1732

235.

Dean JG, Bosqui FL, Lanouette KH (1972) Removing heavy metals from waste water. Environ Sci Technol 6:518–522

236.

Wang LK, Vaccari DA, Li Y, Shammas NK (2005) In: Wang LK, Hung YT, Shammas NK (eds) Chemical precipitation physicochemical treatment processes. Humana Press, New Jersey, pp 3141–3197

237.

Xing Y, Chen X, Wang D (2007) Electrically regenerated ion exchange for removal and recovery of Cr (VI) from wastewater. Environ Sci Technol 41:1439–1443

238.

Walsh FC, Reade GW (1994) Electrochemical techniques for the treatment of dilute metal-ion solutions. Stud Environ Sci 59:3–44

239.

Bódalo-Santoyo A, Gómez-Carrasco JL, Gómez-Gómez E, Máximo-Martín F, Hidalgo-Montesinos AM (2003) Application of reverse osmosis to reduce pollutants present in industrial wastewater. Desalination 155:101–108

240.

Ersahin ME, Ozgun H, Dereli RK, Ozturk I, Roest K et al (2012) A review on dynamic membrane filtration: materials, applications and future perspectives. Bioresour Technol 122:196–206

241.

Zhang P, Hahn HH, Hoffmann E (2003) Different behavior of iron (III) and aluminum(III) salts to coagulate silica particle suspension. Acta hydrochim hydrobiol 31:145–151

242.

Rykowska I, Wasiak W, Byra J (2008) Extraction of copper ions using silica gel with chemically modified surface. Chem Pap 62:255–259

243.

Batley GE, Farrar YJ (1978) Irradiation techniques for the release of bound heavy metals in natural waters and blood. Anal Chim Acta 99:283–292

244.

Srivastava V, Weng CH, Singh VK, Sharma YC (2011) Adsorption of nickel ions from aqueous solutions by nano alumina: kinetic, mass transfer, and equilibrium studies. J Chem Eng Data 56:1414–1422

245.

Zamboulis D, Peleka EN, Lazaridis NK, Matis KA (2011) Metal ion separation and recovery from environmental sources using various flotation and sorption techniques. J Chem Technol Biotechnol 86:335–344

246.

Li YH, Di Z, Ding J, Wu D, Luan Z, Zhu Y (2005) Adsorption thermodynamic, kinetic and desorption studies of Pb2+ on carbon nanotubes. Water Res 39:605

247.

Hu J, Chen GH, Lo IMC (2005) Removal and recovery of Cr (VI) from wastewater by maghemite nanoparticles. Water Res 39:4528–4536

248.

Hu J, Lo IMC, Chen G (2004) Removal of Cr(VI) by magnetite nanoparticles. Water Sci Technol 50:139–146

249.

Peng Y, Liu D, Fan M, Yang D, Zhu R, Ge F, Zhu J, He H (2010) Removal of hexavalent chromium [Cr(VI)] from aqueous solutions by the diatomite-supported/unsupported magnetite nanoparticles. J Hazard Mater 173:614–621

250.

Hu J, Lo IMC, Chen G (2005) Fast removal and recovery of Cr(VI) using surface-modified jacobsite (MnFe2O4) nanoparticles. Langmuir 21:11173–11179

251.

Fan L, Luo C, Sun M, Li X, Qiu H (2013) Highly selective adsorption of lead ions by water-dispersible magnetic chitosan/graphene oxide composites. Colloids Surf B 103:523–529

252.

Gregorio-Jauregui KM, Pineda MG, Rivera-Salinas JE, Hurtado G, Saade H, Martinez JL, Ilyina A, Lopez RG (2012) One-step method for preparation of magnetic nanoparticles coated with chitosan. J Nanomater. Article ID 813958. doi:10.1155/2012/813958

253.

Badruddoza AZM, Shawon ZBZ, Tay WJD, Hidajat K, Uddin MS (2013) Fe3O4/cyclodextrin polymer nanocomposites for selective heavy metals removal from industrial wastewater. Carbohydr Polym 91:322–332

254.

Ballav N, Choi HJ, Mishra SB, Maity A (2014) Synthesis, characterization of Fe3O4@glycine doped polypyrrole magnetic nanocomposites and their potential performance to remove toxic Cr(VI). J Ind Eng Chem. doi:10.1016/j.jiec.2014.01.007

255.

Yao W, Ni T, Chen S, Li H, Lu Y (2014) Graphene/Fe3O4@polypyrrole nanocomposites as a synergistic adsorbent for Cr(VI) ion removal. Compos Sci Technol 99:15–22

256.

Masoumi A, Ghaemy M, Bakht AN (2014) Removal of metal ions from water using poly(MMA-co-MA)/modified-Fe3O4 magnetic nanocomposite: isotherm and kinetic study. Ind Eng Chem Res 53:8188–8197

257.

Sun X, Yang L, Li Q, Zhao J, Li X, Wang X, Liu H (2014) Amino-functionalized magnetic cellulose nanocomposite as adsorbent for removal of Cr(VI): synthesis and adsorption studies. Chem Eng J 241:175–183

258.

Zhou Y, Fu S, Zhang L, Zhan H, Levit MV (2014) Use of carboxylated cellulose nanofibrils-filled magnetic chitosan hydrogel beads as adsorbents for Pb(II). Carbohydr Polym 101:75–82

259.

Lan A, Leng Z, Guo N, Wu X, Gan S (2014) Sesbania gum-based magnetic carbonaceous nanocomposites: facile fabrication and adsorption behavior. Colloids Surf A Physicochem Eng Asp 446:163–171

260.

Sheha RR (2012) Synthesis and characterization of magnetic hexacyanoferrate (II) polymeric nanocomposite for separation of cesium from radioactive waste solutions. J Colloid Interface Sci 388(2012):21–30

261.

Aksu Z (2005) Application of biosorption for the removal of organic pollutants: a review. Process Biochem 40:997–1026

262.

Barquist K, Larsen SC (2010) Chromate adsorption on bifunctional, magnetic zeolite composites. Microporous Mesoporous Mater 130:197–202

263.

Ratnamala GM, Vidya K, Srinikethan G (2012) Removal of remazal brilliant blue dye from dye-contaminated water by adsorption using red mud: equilibrium, kinetic and thermodynamic studies. Water Air Soil Pollut 223(9):6187–6199

264.

Liu H, You L, Ye X, Li W, Wu Z (2008) Adsorption kinetics of an organic dye by wet hybrid gel monoliths. J Sol–Gel Sci Technol 45(3):279–290

265.

Kant S, Kalia S, Kumar A (2013) A novel nanocomposite of polyaniline and Fe0.01Ni0.01Zn0.98O: photocatalytic, electrical and antibacterial properties. J Alloys Compd 578:249–256

266.

Fang R, Ge X, Du M, Li Z, Yang C, Fang B, Liang Y (2014) Preparation of silver/grapheme/polymer hybrid microspheres and the study of photocatalytic degradation. Colloid Polym Sci. doi:10.1007/s00396-013-3148X, In press

267.

Amen S, Akhtar MS, Kim YS, Yang OB, Shin HS (2011) An effective nanocomposite of polyaniline and ZnO: preparation, characterization and its photocatalytic activity. Sci World J 289(4):415–425

268.

Agullo-Barcelob M, Polo-Lopez MI, Lucenab F, Jofre J, Fernandez-Ibanez P (2013) Solar advanced oxidation processes as disinfection tertiary treatments for real wastewater: implications for water reclamation. Appl Catal B 136–137:341–350

269.

Surpaţeanu M, Zaharia C (2004) Advanced oxidation processes for decolorization of aqueous solution containing acid red G azo dye. Cent Eur J Chem 2(4):573–588

270.

Reddy DHK, Lee SM (2013) Application of magnetic chitosan composites for the removal of toxic metal and dyes from aqueous solutions. Adv Colloid Interf Sci 201–202:68–93

271.

Yang N, Zhu S, Zhang D, Xu S (2008) Synthesis and properties of magnetic Fe3O4-activated carbon nanocomposite particles for dye removal. Mater Lett 62(4–5):645–647

272.

Zhu HY, Jiang R, Xiao L, Li W (2010) A novel magnetically separable γ-Fe2O3/crosslinked chitosan adsorbent: preparation, characterization and adsorption application for removal of hazardous azo dye. J Hazard Mater 179(1–3):251–257

273.

Li Y, Chang RC, Zheng P, Ma X (2012) Characterization of magnetic guar gum-grafted carbon nanotubes and the adsorption of the dyes. Carbohydr Polym 87(3):1919–1924

274.

Jiang R, Hua-Yue Z, Guang-Ming Z, Xiao L, Yu-Jiang G (2010) Synergy of adsorption and visible light photocatalysis to decolor methyl orange by activated carbon/nanosized CdS/chitosan composite. J South Cent Univ Technol 17(6):1223–1229

275.

Pourjavadi A, Hosseini SH, Seidi F, Soleyman R (2013) Magnetic removal of crystal violet from aqueous solutions using polysaccharide-based magnetic nanocomposite hydrogels. Polym Int 62:1038–1044

276.

Fan L, Luo C, Sun M, Li X, Lu F, Qiu H (2012) Preparation of novel magnetic chitosan/graphene oxide composite as effective adsorbents toward methylene blue. Bioresour Technol 114:703–706

277.

Zhu HY, Fu YQ, Jiang R, Yao J, Xiao L, Zeng GM (2012) Novel magnetic chitosan/poly(vinyl alcohol) hydrogel beads: preparation, characterization and application for adsorption of dye from aqueous solution. Bioresour Technol 105:24–30

278.

Chaterjee S, Lee MW, Woo SH (2010) Adsorption of Congo red by chitosan hydogel beads impregnated with carbon nanotubes. Bioresour Technol 101:1800–1806

279.

Ahmed MA, Khafagy RM, Bishay ST, Saleh NM (2013) Effective dye removal and water purification using the electric and magnetic Zn0.5Co0.5Al0.5Fe1.46La0.04O4/polymer core–shell nanocomposites. J Alloys Compd 578:121–131

280.

Mittal H, Mishra SB (2014) Gum ghatti and Fe3O4 magnetic nanoparticles based nanocomposites for the effective adsorption of rhodamine B. Carbohydr Polym 101:1255–1264

281.

Chang PR, Zheng P, Liu B, Anderson DP, Yu J, Ma X (2011) Characterization of magnetic soluble starch-functionalized carbon nanotubes and its application for the adsorption of the dyes. J Hazard Mater 186:2144–2150

282.

Wang G, Sun Q, Zhang Y, Fan J, Ma L (2010) Sorption and regeneration of magnetic exfoliated graphite as a new sorbent for oil pollution. Desalination 263:183–188

283.

Annunciado R, Sydenstricker THD, Amico SC (2005) Experimental investigation of various vegetable fibers as sorbent materials for oil spills. Mar Pollut Bull 50(11):1340–1346

284.

Ahmad AL, Sumathi S, Hameed BH (2005) Adsorption of residue oil from palm oil mill effluent using powder and flake chitosan: equilibrium and kinetic studies. Water Res 39(12):2483–2494

285.

Husseien M, Amer AA, El-maghraby A (2008) Experimental investigation of thermal modification influence on sorption qualities of barley straw. J Appl Sci Res 4(6):652–657

286.

Yang C (2007) Electrochemical coagulation for oily water demulsification. Sep Purif Technol 54(3):388–395

287.

Ji F, Li C, Dong X, Li Y, Wang D (2009) Separation of oil from oily wastewater by sorption and coalescence technique using ethanol grafted polyacrylonitrile. J Hazard Mater 164:1346–1351

288.

Ahmad AL, Ismail S, Bhatia S (2003) Water recycling from palm oil mill effluent (POME) using membrane technology. Desalination 157:87–95

289.

Zhu Q, Tao F, Pan Q (2010) Fast and selective removal of oils from water surface via highly hydrophobic core-shell Fe2O3@C nanoparticles under magnetic field. ACS Appl Mater Interfaces 2:3141–3146

290.

Zhang J, Seeger S (2011) Polyester materials with superwetting silicone nanofilaments for oil/water separation and selective oil absorption. Adv Funct Mater 21:4699–4704

291.

Chen M, Jiang W, Wang F, Shen P, Ma P, Gu J, Mao J, Li F (2013) Synthesis of highly hydrophobic floating magnetic polymer nanocomposites for removal of oils from water surface. Appl Surf Sci 286:249–256

292.

Liu Z, Yang H, Zhang H, Huang C, Li L (2012) Oil-field wastewater purification by magnetic separation technique using a novel magnetic nanoparticle. Cryogenics 52:699–703

293.

Tempest P, Bonini M, Ridi F, Bagiloni P (2014) Magnetic polystyrene nanocomposite for separation of oil and water. J Mater Chem A. doi:10.1039/c3TA139981C, In Press

294.

de Souza Jr FG, Jessica AM, Cezar HMR, Jose CP (2010) A magnetic composite for cleaning of oil spills on water. Macromol Mater Eng 295:942–948

295.

Pankhurst QA, Connolly J, Jones SK, Dobson J (2003) Applications of magnetic nanoparticles in biomedicine. J Phys D Appl Phys 36:167–181

296.

Dobson J (2006) Magnetic nanoparticles for drug delivery. Drug Dev Res 67:55–60

297.

Duran JDG, Arias JL, Gallardo V, Delgado AV (2008) Magnetic colloids as drug vehicles. J Pharm Sci 97:2948–2983

298.

McCarthy JR, Kelly KA, Sun EY, Weissleder R (2007) Targeted delivery of multifunctional magnetic nanoparticles. Nanomedicine 2:153–167

299.

Cheon SJ (2007) Artificially engineered magnetic nanoparticles for ultra-sensitive molecular imaging. Nat Med 13:95–99

300.

Goya GF, Grazu V, Ibarra M (2008) Magnetic nanoparticles for cancer therapy. Curr Nanosci 4:1–16

301.

Chen D, Jiang M, Li N, Gu H, Xu Q, Ge J, Xia X, Lu J (2010) Modification of magnetic silica/iron oxide nanocomposites with fluorescent polymethacrylic acid for cancer targeting and drug delivery. J Mater Chem 20:6422–6429

302.

Bardajee GR, Hooshyar Z, Rastgo F (2013) Kappa carrageenan-g-poly (acrylic acid)/SPION nanocomposite as a novel stimuli-sensitive drug delivery system. Colloid Polym Sci 291:2791–2803

303.

Bajpai AK, Gupta R (2011) Magnetically mediated release of ciprofloxacin from polyvinyl alcohol based superparamagnetic nanocomposites. J Mater Sci Mater Med 22:357–369

304.

Sonvico F, Mornet S, Vasseur S, Dubernet C, Jaillard D, Degrouard J et al (2005) Folate-conjugated iron oxide nanoparticles for solid tumor targeting as potential specific magnetic hyperthermia mediators: synthesis, physicochemical characterization, and in vitro experiment. Bioconjug Chem 16:1181–1188

305.

Zhang J, Rana S, Srivastava RS, Misra RDK (2008) On the chemical synthesis and drug delivery response of folate receptor-activated, polyethylene glycol–functionalized magnetite nanoparticles. Acta Biomater 4:40–48

306.

Hwu JR, Lin YS, Josephrajan T, Hsu M, Cheng F, Yeh C et al (2007) Targeted paclitaxel by conjugation to iron oxide and gold nanoparticle. J Am Chem Soc 131:66–68

307.

Wu P, Wang W, Huang Y, Sheu H, Lo Y, Tsai T et al (2007) Porous iron oxide-based nanorods developed as delivery nanocapsules. Chem Eur J 13:3878–3885

308.

Gupta AK, Gupta M (2005) Synthesis and surface engineering of iron oxide nanoparticles for biomedical applications. Biomaterials 26:3995–4021

309.

Groman EV, Bouchard JC, Reinhardt CP, Vaccaro DE (2005) Ultrasmall mixed ferrite colloids as multidimensional magnetic resonance imaging, cell labelling, and cell sorting agents. Bioconjug Chem 18:1763–1771

310.

Schellenberger EA, Reynolds F, Weissleder R, Josephson L (2004) Surface functionalized nanoparticle library yields probes for apoptotic cells. Chem Biol Chem 5:275–279

311.

Yu M, Huang S, Yu KJ, Clyne AM (2012) Dextran and polymer poly ethylene glycol (PEG) coating reduce both 5 and 30 nm iron oxide nanoparticle cytotoxicity in 2D and 3D cell culture. Int J Mol Sci 13:5554–5570

312.

Tassa C, Shaw SY, Weissleder R (2011) Dextran-coated iron oxide nanoparticles: a versatile platform for targeted molecular imaging, molecular diagnostics, and therapy. Acc Chem Res 44:842–852

313.

Kayal S, Ramanujan RV (2010) Doxorubicin loaded PVA coated iron oxide nanoparticles for targeted drug delivery. Mater Sci Eng C 30:484–490

314.

Vannier EA, Cohen-Jonathan S, Gautier J, Herve-Aubert K, Munnier E, Souce M, Legras P, Passirani C, Chourpa I (2012) Pegylated magnetic nanocarriers for doxorubicin delivery: a quantitative determination of stealthiness in vitro and in vivo. Eur J Pharm Biopharm 81:498–505

315.

Hoare T et al (2009) A magnetically triggered composite membrane for on-demand drug delivery. Nano Lett 9:3651–3657

316.

Zhang D, Sun P, Li P, Xue A, Zhang X, Zhang H, Jin X (2013) A magnetic chitosan hydrogel for sustained and prolonged delivery of Bacillus Calmette–Guérin in the treatment of bladder cancer. Biomaterials 34:10258–10266

317.

Arias JL, Reddy LH, Couvreur P (2012) Fe3O4/chitosan nanocomposite for magnetic drug targeting to cancer. J Mater Chem 22:7622–7632

318.

Wu Y, Chu M, Shi B, Li Z (2011) A novel magneto-fluorescent nano-bioprobe for cancer cell targeting, imaging and collection. Appl Biochem Biotechnol 163:813–825

319.

Santos DP, Ruiz MA, Gallardo V, Zanoni MVB, Arias JL (2011) Multifunctional antitumor magnetite/chitosan-L-glutamic acid (core/shell) nanocomposites. J Nanoparticle Res 13:4311–4323

320.

Livingston JD (1996) Driving force: the natural magic of magnets. Harvard University Press, Cambridge

321.

Elster A, Burdette J (2001) Questions and answers in magnetic resonance imaging. Mosby, St Louis

322.

Deng YH, Wang CC, Hu JH, Yang WL, Fu SK (2005) Investigation of formation of silica-coated magnetite nanoparticles via sol–gel approach. Colloids Surf A 262:87–93

323.

Yu J, Lee CW, Im SS, Lee JS (2004) Structure and magnetic properties of SiO2 coated Fe2O3 nanoparticles synthesized by chemical vapor condensation process. Rev Adv Mater Sci 4:55–59

324.

Wassel RA, Grady B, Kopke RD, Dormer KJ (2007) Dispersion of super paramagnetic iron oxide nanoparticles in poly(d, l-lactide-co-glycolide) microparticles. Colloids Surf A 292:125–130

325.

Zhou Y, Wang SX, Ding BJ, Yang ZM (2008) Modification of magnetite nanoparticles via surface-initiated atom transfer radical polymerization (ATRP). Chem Eng J 138:578–585

326.

Zhu L, Wang D, Wei X, Zhu X, Li J, Zhu B, Yan D (2013) Multifunctional pH-sensitive superparamagnetic iron-oxide nanocomposites for targeted drug delivery and MR imaging. J Control Release 169:228–238

327.

Shi J, Yu X, Wang L, Liu Y, Gao J, Zhang J, Ma R, Liu R, Zhang Z (2013) PEGylated fullrene/iron oxide nanocomposites for photodynamic therapy, targeted drug delivery and MR imaging. Biomaterials 34:9666–9677

328.

Li J, Zheng L, Cai H, Sun W, Shen M, Zhang G, Shi X (2013) Polyethyleneimine-mediated synthesis of folic acid-targeted iron oxide nanoparticles for in vivo tumor MR imaging. Biomaterials 34:8328–8392

329.

Xu H, Cheng L, Wang C, Ma X, Li Y, Liu Z (2011) Polymer encapsulated upconversion nanoparticle/iron oxide nanocomposites for multimodal imaging and magnetic targeted drug delivery. Biomaterials 32:9364–9373

330.

Ling Y, Wei K, Luo Y, Gao X, Zhong S (2011) Dual docetaxel/superparamagnetic iron oxide loaded nanoparticles for both targeting magnetic resonance imaging and cancer therapy. Biomaterials 32:7130–7150

331.

Nitin N, Laconte LEW, Zurkiya O, Hu X, Bao G (2004) Functionalization and peptide-based delivery of magnetic nanoparticles as an intracellular MRI contrast agent. J Biol Inorg Chem 9:706–712
About this article
Cite this article
Kalia, S., Kango, S., Kumar, A. et al. Magnetic polymer nanocomposites for environmental and biomedical applications. Colloid Polym Sci 292, 2025–2052 (2014). https://doi.org/10.1007/s00396-014-3357-y
Received:

Revised:

Accepted:

Published:

Issue Date:
Keywords
Magnetic nanoparticles

Hybrid nanomaterials

Polymer nanocomposites

Environmental and biomedical applications