Abstract
By virtue of a smartly designed strategy, we successfully prepared the α-Fe2O3/carbon and electromagnetic polyhydroxy iron cation/polyaniline (PIC/PANi) hollow particles. First, poly(styrene-butyl acrylate)/polyhydroxy iron cation (P(S-BA)/PIC) composite particles were prepared based on electrostatic attraction between the P(S-BA) and PIC. Second, the coating of P(S-BA)/PIC composite particles with PANi was achieved by the "Swelling–Diffusion–Interfacial-Polymerization Method". Finally, α-Fe2O3/carbon and PIC/PANi hollow particles were obtained by calcination or solvent extraction of the P(S-BA)/PIC/PANi composite particles, respectively. The whole preparation process was monitored by transmission electron microscope, scanning electron microscope, Fourier transform infrared, and X-ray diffraction. The synthesized α-Fe2O3/carbon and PIC/PANi hollow particles possessed of a narrow size distribution and well-defined morphology.
Access options
Buy single article
Instant access to the full article PDF.
US$ 39.95
Tax calculation will be finalised during checkout.
Subscribe to journal
Immediate online access to all issues from 2019. Subscription will auto renew annually.
US$ 119
Tax calculation will be finalised during checkout.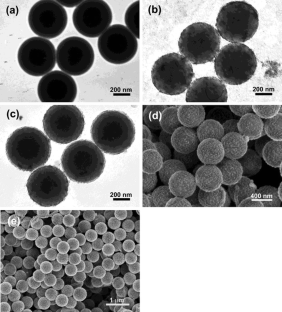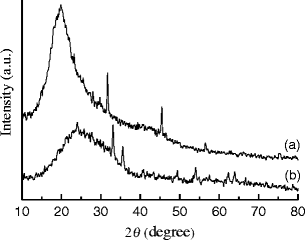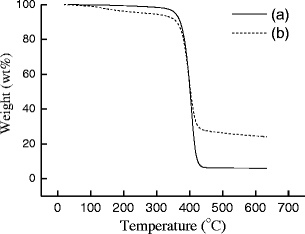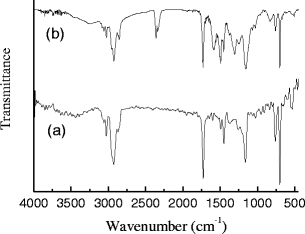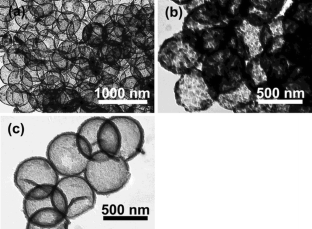 References
1.

Le Y, Chen JF, Wang WC (2004) Appl Surf Sci 230:319–326

2.

Wang X, Liu J, Feng X, Guo M, Sun D (2008) Mater Chem Phys 112:319–321

3.

Luo S-C, Jiang J, Liour SS, Gao S, Ying JY, Yu H-h (2009) Chem. Commun. 2664-2666

4.

Li Y, Wang Z, Huang Z, Pan Y, Xue G (2010) J Mater Chem 20:5516–5520

5.

Han J, Song G, Guo R (2006) Adv Mater 18:3140–3144

6.

Hu Y, Jiang XQ, Ding Y, Chen Q, Yang CZ (2004) Adv Mater 16:933–937

7.

Lou XW, Archer LA, Yang Z (2008) Adv Mater 20:3987–4019

8.

Kong L, Lu X, Jin E, Jiang S, Bian X, Zhang W, Wang C (2009) J Solid State Chem 182:2081–2087

9.

Baruch-Sharon S, Margel S (2009) Colloid Polym Sci 287:859–869

10.

Kobayashi H, Suzuki T, Moritaka M, Miyanaga E, Okubo M (2009) Colloid Polym Sci 287:251–257

11.

Sun G, Chen Z, Wang S, Li L, Fu J, Chen J, Xu Q (2011) Colloid Polym Sci 289:1397–1406

12.

Bai MY, Cheng YJ, Wickline SA, Xia YN (2009) Small 5:1747–1752

13.

Kim HS, Piao Y, Kang SH, Hyeon T, Sung YE (2010) Electrochem Commun 12:382–385

14.

Wang B, Chen JS, Wu HB, Wang Z, Lou XW (2011) J Am Chem Soc 133:17146–17148

15.

Xu XL, Asher SA (2004) J Am Chem Soc 126:7940–7945

16.

Botterhuis NE, Sun QY, Magusin P, van Santen RA, Sommerdijk N (2006) Chem Eur J 12:1448–1456

17.

Hu Y, Ding Y, Ding D, Sun M, Zhang L, Jiang X, Yang C (2007) Biomacromolecules 8:1069–1076

18.

Wang Z, Wu L, Chen M, Zhou S (2009) J Am Chem Soc 131:11276–11277

19.

Reena VL, Pavithran C, Verma V, Sudha JD (2010) J Phys Chem B 114:2578–2585

20.

Li S, Chen Z, Jin Y, Chen S, Wang H, Geng J, Song Q, Yang X, Ma L, Li S, Qin Z, Zheng C (2011) Solid State Sci 13:862–866

21.

Sudha JD, Pich A, Reena VL, Sivakala S, Adler H-JP (2011) J Mater Chem 21:16642–16650

22.

Li Y, Wang Z, Wang Q, Wang C, Xue G (2010) Macromolecules 43:4468–4471

23.

Li Y, Wang Z, Gu H, Xue G (2011) J Colloid Interface Sci 355:269–273

24.

Li Y, Wang Z, Wang C, Zhao Z, Xue G (2011) Polymer 52:409–414

25.

Yin D, Li Y, Huang Z, Gu H, Wang Z (2011) Polymer 52:4785–4791

26.

Wu Q, Wang Z, Xue G (2007) Adv Funct Mater 17:1784–1789

27.

Armes SP, Gottesfeld S, Beery JG, Garzon F, Agnew SF (1991) Polymer 32:2325–2330

28.

Park MK, Onishi K, Locklin J, Caruso F, Advincula RC (2003) Langmuir 19:8550–8554

29.

Chen S, Lee H (1995) Macromolecules 28:2858–2866

30.

Wang YG, Wang YR, Hosono EJ, Wang KX, Zhou HS (2008) Angew Chem Int Ed 47:7461–7465

31.

Zhou J, Song H, Chen X, Zhi L, Yang S, Huo J, Yang W (2009) Chem Mater 21:2935–2940
Acknowledgments
This work was supported by the Fundamental Research Funds for the Central Universities (JUSRP111A05) and National Natural Science Foundation of China (nos. 21204030, 51133002).
About this article
Cite this article
Li, Y., Zhao, Z., Wang, C. et al. Facile preparation of α-Fe2O3/carbon and polyhydroxy iron cation/polyaniline hollow particles. Colloid Polym Sci 291, 1287–1291 (2013). https://doi.org/10.1007/s00396-012-2857-x
Received:

Revised:

Accepted:

Published:

Issue Date:
Keywords
Hollow particle

Polyaniline

α-Fe2O3

Polyhydroxy iron cation

Interfacial polymerization