Abstract
In order to investigate the effect of added salt on micelle size, shape, and structure the solubilization of Orange OT in aqueous NaBr solutions of decylpyridinium bromide (DePB), dodecylpyridinium bromide (DPB), tetradecylpyridinium bromide (TPB), and hexadecylpyridinium bromide (CPB) has been examined. The solubilization powers of DePB and DPB micelles increase with increasing NaBr concentration up to 2.86 and 3.07 mol dm–3, respectively, but above these concentrations remain unaltered. This suggests that spherical micelles of DePB and DPB can have a maximum and constant size at NaBr concentrations higher than these threshold concentrations. On the other hand, the solubilization powers of TPB and CPB micelles increase in the whole range of NaBr concentration studied. The dependencies of the solubilization powers of their micelles on the counterion concentration change at 0.10 and 0.03 mol dm–3 NaBr, respectively, as suggests that TPB and CPB micelles undergo the sphere–rod transition at those concentrations. Orange OT is a more suitable probe for detecting the presence of the maximum- and constant-size spherical micelle than Sudan Red B.
Access options
Buy single article
Instant access to the full article PDF.
US$ 39.95
Tax calculation will be finalised during checkout.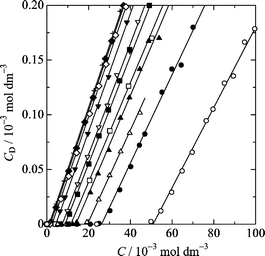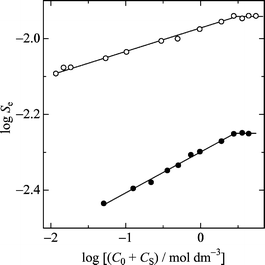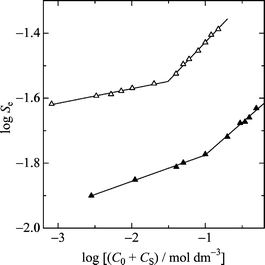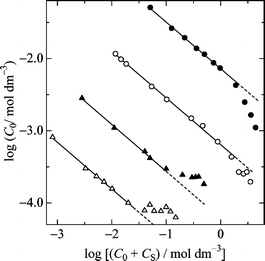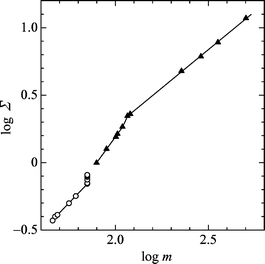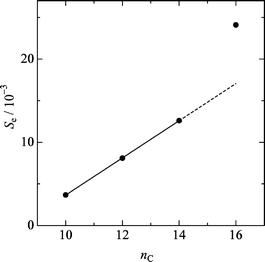 References
1.

Anaker EW (1970) In: Jungermann E (ed) Cationic surfactants. Dekker, New York, chap 7

2.

Ozeki S, Ikeda S (1985) J Phys Chem 89:5088

3.

Imae T, Abe A, Taguchi Y, Ikeda S (1986) J Colloid Interface Sci 109:567

4.

Abe A, Imae T, Ikeda S (1987) Colloid Polym Sci 265:637

5.

Ikeda S, Maruyama Y (1994) J Colloid Interface Sci 166:1

6.

Fujio K, Ikeda S (1991) Langmuir 7:2899

7.

Fujio K (1998) Bull Chem Soc Jpn 71:83

8.

Porte G, Appell J, Poggi Y (1980) J Phys Chem 84:3105

9.

Jacobs PT, Geer RD, Anacker EW (1972) J Colloid Interface Sci 39:611

10.

Jacobs PT, Anacker EW (1973) J Colloid Interface Sci 44:505

11.

Shirahama K, Tashiro M (1984) Bull Chem Soc Jpn 57:377

12.

Venable RL, Nauman RV (1964) J Phys Chem 68:3498

13.

Stearns RS, Oppenheimer H, Simons E, Harkins WD (1947) J Chem Phys 15:496

14.

(a) Ozeki S, Ikeda S, Tsunoda M (1980) J Colloid Interface Sci 73:27; (b) Ozeki S, Ikeda S (1982) J Colloid Interface Sci 87:424; (c) Ozeki S, Ikeda S (1984) Colloid Polym Sci 262:409

15.

Maeda H, Muroi S, Kakehashi R (1997) J Phys Chem B 101:7378

16.

Moroi Y (1988) J Colloid Interface Sci 122:308

17.

(a) Palepu R, Hall DG, Wyn-Jones E (1990) J Chem Soc Faraday Trans 86:1535; (b) Wan-Badhi WA, Palepu R, Bloor DM, Hall DG, Wyn-Jones E (1991) J Phys Chem 95:6642

18.

Jacobs PT, Anacker EW (1973) J Colloid Interface Sci 43:105

19.

McBain MEL, Hutchinson E (1955) Solubilization and related phenomena. Academic, New York, chap 4

20.

Rosen MJ (1989) Surfactants and interfacial phenomena, 2nd edn Wiley, New York, chap 4
About this article
Cite this article
Fujio, K., Mitsui, T., Kurumizawa, H. et al. Solubilization of a water-insoluble dye in aqueous NaBr solutions of alkylpyridinium bromides and its relation to micellar size and shape. Colloid Polym Sci 282, 223–229 (2004). https://doi.org/10.1007/s00396-003-0896-z
Received:

Accepted:

Published:

Issue Date:
Keywords
Solubilization

Alkylpyridinium bromide

Orange OT

Micelle size and shape

Added-salt effect