Abstract
Purpose
To evaluate the effect of an anti-inflammatory compared to a low-calorie diet on the physical and mental health of patients with knee OA.
Methods
In this randomized parallel clinical trial, participants were selected among overweight and obese women aged 40 years or older with mild to moderate OA. Sixty women with a ratio of 1:1 were randomly assigned to receive either low-calorie or anti-inflammatory accompanied by a low-calorie diet for two months. The dietary intake and weight of participants were measured. Study variables were assessed using the Western Ontario and McMaster Index (WOMAC), visual analog pain scale (VAS), Beck Depression Inventory (BDI-II), Beck Anxiety Inventory (BAI-I), and the Short Form 36 Health Survey Questionnaire (SF-36) to indicate the quality of life (QoL).
Results
There was no statistically significant difference between the two groups in demographic and baseline variables except for the emotional well-being subscale of QoL. There was significant difference in anti-inflammatory compared to low-calorie diet in terms of weight (MD (95% CI): − 4.02 kg (− 6.77 to − 1.28); p = 0.005), VAS (MD (95% CI): − 0.97 (− 1.53 to − 0.41); p = 0.001), WOMAC-total score (MD (95% CI): − 9.91 (− 15.05 to − 4.78); p < 0.001), WOMAC-pain subscale (MD (95% CI): − 3.30 (− 5.30 to − 1.29); p = 0.002), WOMAC-physical function (MD(95% CI): − 5.48 (− 9.41 to − 1.53); p = 0.007), depression (p = 0.003), anxiety (p = 0.011), QoL-physical functioning (0.041), and QoL-pain (0.010) after the intervention.
Conclusion
An anti-inflammatory accompanied by a low-calorie diet resulted in greater weight loss and greater improvement in pain intensity, functional status, depression, anxiety, and some dimension of QoL in overweight and obese women with knee OA compared to the low-calorie diet.
Trial registration number and date of registration: IRCT201610220030424N2; 2018-04-23.
This is a preview of subscription content,
to check access.
Access this article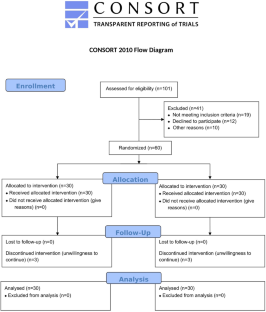 Similar content being viewed by others
References
Hunter DJ, Bierma-Zeinstra S (2019) Osteoarthritis. Lancet 393:1745–1759. https://doi.org/10.1016/S0140-6736(19)30417-9

Deshpande BR, Katz JN, Solomon DH et al (2016) Number of persons with symptomatic knee osteoarthritis in the US: impact of race and ethnicity, age, sex, and obesity. Arthritis Care Res 68(12):1743–1750. https://doi.org/10.1002/acr.22897

Bannuru RR, Schmid CH, Kent DM, Vaysbrot EE, Wong JB, McAlindon TE (2015) Comparative effectiveness of pharmacologic interventions for knee osteoarthritis: a systematic review and network meta-analysis. Ann Intern Med 162:46–54. https://doi.org/10.7326/M14-1231

Davatchi F, Tehrani Banihashemi A, Gholami J et al (2009) The prevalence of musculoskeletal complaints in a rural area in Iran: a WHO-ILAR COPCORD study (stage 1, rural study) in Iran. Clin Rheumatol 28:1267–1274. https://doi.org/10.1007/s10067-009-1234-8

Fotouhi A, Maleki A, Dolati S, Aghebati-Maleki A, Aghebati-Maleki L (2018) Platelet rich plasma, stromal vascular fraction and autologous conditioned serum in treatment of knee osteoarthritis. Biomed Pharmacother 104:652–660. https://doi.org/10.1016/j.biopha.2018.05.019

Park HM, Kim HS, Lee YJ (2020) Knee osteoarthritis and its association with mental health and health-related quality of life: a nationwide cross-sectional study. Geriatr Gerontol Int 20:379–383. https://doi.org/10.1111/ggi.13879

Chow YY, Chin KY (2020) The role of inflammation in the pathogenesis of osteoarthritis. Mediators Inflamm 2020:8293921. https://doi.org/10.1155/2020/8293921

Robinson WH, Lepus CM, Wang Q et al (2016) Low-grade inflammation as a key mediator of the pathogenesis of osteoarthritis. Nat Rev Rheumatol 12:580–592. https://doi.org/10.1038/nrrheum.2016.136

Mora JC, Przkora R, Cruz-Almeida Y (2018) Knee osteoarthritis: pathophysiology and current treatment modalities. J Pain Res 11:2189–2196. https://doi.org/10.2147/JPR.S154002

Grässel S, Muschter D (2020) Recent advances in the treatment of osteoarthritis. F1000Res 9:F1000 Faculty Rev-325. https://doi.org/10.12688/f1000research.22115.1

Katz JN, Arant KR, Loeser RF (2021) Diagnosis and treatment of hip and knee osteoarthritis: a review. JAMA 325:568–578. https://doi.org/10.1001/jama.2020.22171

Rayman MP (2015) Diet, nutrition and osteoarthritis. BMC Musculoskelet Disord 16:S7. https://doi.org/10.1186/1471-2474-16-S1-S7

Musumeci G, Mobasheri A, Trovato FM, Szychlinska MA, Imbesi R, Castrogiovanni P (2014) Post-operative rehabilitation and nutrition in osteoarthritis. F1000Res 3:116. https://doi.org/10.12688/f1000research

Messina OD, Vidal Wilman M, Vidal Neira LF (2019) Nutrition, osteoarthritis and cartilage metabolism. Aging Clin Exp Res 31:807–813. https://doi.org/10.1007/s40520-019-01191-w

Raymond JL, Morrow K (2020) Krause and mahan's food and the nutrition care process. e-book.: Elsevier Health Sciences

Eftekhar-Sadat B, Niknejad-Hosseyni SH, Babaei-Ghazani A, Toopchizadeh V, Sadeghi H (2015) Reliability and validity of Persian version of Western Ontario and McMaster Universities Osteoarthritis index in knee osteoarthritis. J Anal Res Clin 3:170–177. https://doi.org/10.15171/jarcm.2015.027

Ghassemzadeh H, Mojtabai R, Karamghadiri N, Ebrahimkhani N (2005) Psychometric properties of a Persian-language version of the Beck Depression Inventory-Second edition: BDI-II-PERSIAN. Depress Anxiety 21:185–192. https://doi.org/10.1002/da.20070

Kaviani H, Mousavi A (2008) Psychometric properties of the Persian version of Beck Anxiety Inventory (BAI). Tehran Univ Med J 66:136–140 ([In Persian])

Bunevicius A (2017) Reliability and validity of the SF-36 Health Survey Questionnaire in patients with brain tumors: a cross-sectional study. Health Qual Life Outcomes 15:92. https://doi.org/10.1186/s12955-017-0665-1

Berenbaum F (2013) Osteoarthritis as an inflammatory disease (osteoarthritis is not osteoarthrosis!). Osteoarthr Cartil 21:16–21. https://doi.org/10.1016/j.joca.2012.11.012

Hawker GA (2019) Osteoarthritis is a serious disease. Clin Exp Rheumatol 37(Suppl 120):3–6

Johnson KA, Lee AH, Swanson KS (2020) Nutrition and nutraceuticals in the changing management of osteoarthritis for dogs and cats. J Am Vet Med Assoc 15(256):1335–1341. https://doi.org/10.2460/javma.256.12.1335

Cooper I, Brukner P, Devlin BL, Reddy AJ, Fulton M, Kemp JL, Culvenor AG (2022) An anti-inflammatory diet intervention for knee osteoarthritis: a feasibility study. BMC Musculoskelet Disord 23:1–3

Huebner JL, Hanes MA, Beekman B, TeKoppele JM, Kraus VB (2002) A comparative analysis of bone and cartilage metabolism in two strains of guinea-pig with varying degrees of naturally occurring osteoarthritis. Osteoarthr Cartil 10:758–767. https://doi.org/10.1053/joca.2002.0821

Mirzaee N, Mohammadi-shahboulaghi F, Nowroozi K, Biglarian A, Rangin H (2016) The effect of self-management training on performance of elderly patients with knee osteoarthritis. Iran J Nurs 28:10–20

Dyer J, Davison G, Marcora SM, Mauger AR (2017) Effect of a Mediterranean type diet on inflammatory and cartilage degradation biomarkers in patients with osteoarthritis. J Nutr Health Aging 21:562–566. https://doi.org/10.1007/s12603-016-0806-y

Vincent HK, Heywood K, Connelly J, Hurley RW (2012) Obesity and weight loss in the treatment and prevention of osteoarthritis. PM&R 4:S59-67. https://doi.org/10.1016/j.pmrj.2012.01.005

Messier SP, Mihalko SL, Legault C et al (2013) Effects of intensive diet and exercise on knee joint loads, inflammation, and clinical outcomes among overweight and obese adults with knee osteoarthritis: the IDEA randomized clinical trial. JAMA 25(310):1263–1273. https://doi.org/10.1001/jama.2013.277669

Tolkien K, Bradburn S, Murgatroyd C (2019) An anti-inflammatory diet as a potential intervention for depressive disorders: a systematic review and meta-analysis. Clin Nutr 38:2045–2052. https://doi.org/10.1016/j.clnu.2018.11.007

Kheirouri S, Alizadeh M (2019) Dietary inflammatory potential and the risk of incident depression in adults: a systematic review. Adv Nutr 1(10):9–18. https://doi.org/10.1093/advances/nmy100

Wang J, Zhou Y, Chen K, Jing Y, He J, Sun H, Hu X (2018) Dietary inflammatory index and depression: a meta-analysis. Public Health Nutr 15:1–7. https://doi.org/10.1017/S1368980018002628

Firth J, Marx W, Dash S et al (2019) The effects of dietary improvement on symptoms of depression and anxiety: a meta-analysis of randomized controlled trials. Psychosom Med 81:265–280. https://doi.org/10.1097/PSY.0000000000000673

Barrouin-Melo SM, Anturaniemi J, Sankari S et al (2016) Evaluating oxidative stress, serological- and haematological status of dogs suffering from osteoarthritis, after supplementing their diet with fish or corn oil. Lipids Health Dis 15:139. https://doi.org/10.1186/s12944-016-0304-6

Calder PC (2013) Omega-3 polyunsaturated fatty acids and inflammatory processes: nutrition or pharmacology? Br J Clin Pharmacol 75:645–662. https://doi.org/10.1111/j.1365-2125.2012.04374.x

Baker KR, Matthan NR, Lichtenstein AH et al (2012) Association of plasma n-6 and n-3 polyunsaturated fatty acids with synovitis in the knee: the MOST study. Osteoarthr Cartil 20:382–387. https://doi.org/10.1016/j.joca.2012.01.021

Thomas S, Browne H, Mobasheri A, Rayman MP (2018) What is the evidence for a role for diet and nutrition in osteoarthritis? Rheumatology (Oxford) 57:iv61–iv74. https://doi.org/10.1093/rheumatology/key011

Farnaghi S, Crawford R, Xiao Y, Prasadam I (2017) Cholesterol metabolism in pathogenesis of osteoarthritis disease. Int J Rheum Dis 20:131–140. https://doi.org/10.1111/1756-185X.13061

Chen QJ, Ou L, Li K, Ou FR (2020) Meta-analysis of the relationship between Dietary Inflammatory Index and esophageal cancer risk. Medicine (Baltimore) 99:e23539. https://doi.org/10.1097/MD.0000000000023539

Lopez-Garcia E, Schulze MB, Manson JE et al (2004) Consumption of (n-3) fatty acids is related to plasma biomarkers of inflammation and endothelial activation in women. J Nutr 134:1806–1811. https://doi.org/10.1093/jn/134.7.1806

Jarosz M, Olbert M, Wyszogrodzka G, Młyniec K, Librowski T (2017) Antioxidant and anti-inflammatory effects of zinc. Zinc-dependent NF-κB signaling. Inflammopharmacology 25:11–24. https://doi.org/10.1007/s10787-017-0309-4
Acknowledgements
The authors would like to thank the Physical Medicine and Rehabilitation Research Center, Aging Research Institute, Tabriz University of Medical Sciences, Tabriz, Iran for supporting this work (Grant Number: 58560).
Ethics declarations
Conflict of interest
The authors declare that there is no conflict of interests regarding the publication of this paper.
Ethical approval
Written informed consent was obtained from all participants after a full explanation of the objectives and method of study prior to intervention. All research stages were approved by the Research Ethics Committee of Tabriz University of Medical Science (IR.TBZMED.REC.1396.1117).The study was performed in accordance with the ethical standards as laid down in the 1964 Declaration of Helsinki and its later amendments or comparable ethical standards.
Rights and permissions
Springer Nature or its licensor holds exclusive rights to this article under a publishing agreement with the author(s) or other rightsholder(s); author self-archiving of the accepted manuscript version of this article is solely governed by the terms of such publishing agreement and applicable law.
About this article
Cite this article
Dolatkhah, N., Toopchizadeh, V., Barmaki, S. et al. The effect of an anti-inflammatory in comparison with a low caloric diet on physical and mental health in overweight and obese women with knee osteoarthritis: a randomized clinical trial. Eur J Nutr 62, 659–672 (2023). https://doi.org/10.1007/s00394-022-03017-4
Received:

Accepted:

Published:

Issue Date:

DOI: https://doi.org/10.1007/s00394-022-03017-4
Keywords