Abstract
Purpose
Metabolic diseases caused by high-carbohydrate and/or high-salt diets are becoming major public health concerns. However, the effects of salt on high-carbohydrate diet-induced obesity are unclear. Accordingly, in this study, we investigated the effects of high-salt intake on high-carbohydrate diet-induced obesity.
Methods
We performed a 12-week study on gut microbiota and metabolic changes in high-rice diet (HRD) or HRD supplemented with high-salt (HRS)-fed C57BL/6 J mice by 16S rRNA analysis, glucose and insulin tolerance testing, gut barrier function, western blot and histological analysis. Moreover, the effects of salt on lipid metabolism were confirmed in vitro using 3T3-L1 cells.
Results
High salt intake decreased HRD-induced increases in body and white adipose tissue (WAT) weight. Alternatively, HRS did not reverse the observed increases in glucose intolerance and insulin resistance. Moreover, HRD caused changes in the gut microbiota, thereby impairing gut barrier function and increasing inflammation in the liver. HRS altered HRD-induced microbial composition, however, did not ameliorate gut barrier dysfunction or hepatic inflammation. HRS diets regulated the HRD-induced increase in peroxisome proliferator-activated receptor-γ (PPAR-γ) and lipid metabolism-related protein expression. Moreover, within WAT, HRS was found to reverse the observed decrease in adiponectin and increase in PPAR-γ expression induced by HRD. In vitro, high NaCl concentration also significantly reduced 3T3-L1 cell differentiation and modulated lipid metabolism without causing cytotoxicity.
Conclusion
These results indicate that high salt intake ameliorates metabolic changes associated with a high-rice diet, including changes in fecal microbiota composition.
Access options
Buy single article
Instant access to the full article PDF.
US$ 39.95
Tax calculation will be finalised during checkout.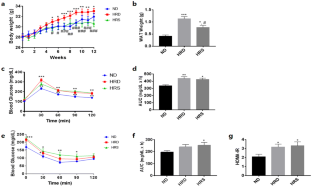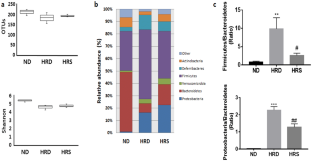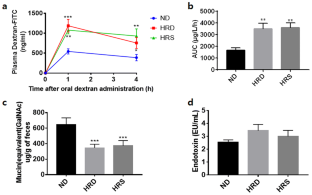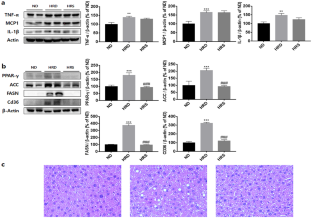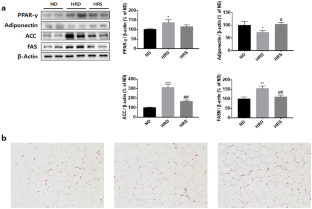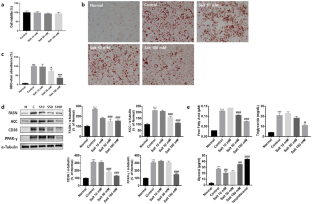 Acknowledgements
This research was supported by the Main Research Program (E0170602-03) of the Korea Food Research Institute (KFRI) funded by the Ministry of Science and ICT.
Ethics declarations
Competing interests
The authors declare that they have no competing interests.
Additional information
Publisher's Note
Springer Nature remains neutral with regard to jurisdictional claims in published maps and institutional affiliations.
About this article
Cite this article
Do, M.H., Lee, HB., Oh, MJ. et al. Consumption of salt leads to ameliorate symptoms of metabolic disorder and change of gut microbiota. Eur J Nutr 59, 3779–3790 (2020). https://doi.org/10.1007/s00394-020-02209-0
Received:

Accepted:

Published:

Issue Date:
Keywords
High-salt diet

High-rice diet

Metabolic disorder

Microbiome

Lipid metabolism