Abstract
Purpose
To test the impact of a nudge strategy (dish of the day strategy) and the factors associated with vegetable dish choice, upon food selection by European adolescents in a real foodservice setting.
Methods
A cross-sectional quasi-experimental study was implemented in restaurants in four European countries: Denmark, France, Italy and United Kingdom. In total, 360 individuals aged 12–19 years were allocated into control or intervention groups, and asked to select from meat-based, fish-based, or vegetable-based meals. All three dishes were identically presented in appearance (balls with similar size and weight) and with the same sauce (tomato sauce) and side dishes (pasta and salad). In the intervention condition, the vegetable-based option was presented as the "dish of the day" and numbers of dishes chosen by each group were compared using the Pearson chi-square test. Multivariate logistic regression analysis was run to assess associations between choice of vegetable-based dish and its potential associated factors (adherence to Mediterranean diet, food neophobia, attitudes towards nudging for vegetables, food choice questionnaire, human values scale, social norms and self-estimated health, country, gender and belonging to control or intervention groups). All analyses were run in SPSS 22.0.
Results
The nudging strategy (dish of the day) did not show a difference on the choice of the vegetable-based option among adolescents tested (p = 0.80 for Denmark and France and p = 0.69 and p = 0.53 for Italy and UK, respectively). However, natural dimension of food choice questionnaire, social norms and attitudes towards vegetable nudging were all positively associated with the choice of the vegetable-based dish. Being male was negatively associated with choosing the vegetable-based dish.
Conclusions
The "dish of the day" strategy did not work under the study conditions. Choice of the vegetable-based dish was predicted by natural dimension, social norms, gender and attitudes towards vegetable nudging. An understanding of factors related to choosing vegetable based dishes is necessary for the development and implementation of public policy interventions aiming to increase the consumption of vegetables among adolescents.
Access options
Buy single article
Instant access to the full article PDF.
USD 39.95
Price excludes VAT (USA)
Tax calculation will be finalised during checkout.
Similar content being viewed by others
References
Ng M, Fleming T, Robinson M et al (2014) Global, regional, and national prevalence of overweight and obesity in children and adults during 1980–2013: a systematic analysis for the global burden of disease study 2013. Lancet 384:766–781. https://doi.org/10.1016/S0140-6736(14)60460-8

Elmadfa I, Meyer A, Nowak V et al (2009) European nutrition and health report 2009. Forum Nutr 62:1–405. https://doi.org/10.1159/000242367

Lien N, Lytle LA, Klepp KI (2001) Stability in consumption of fruit, vegetables, and sugary foods in a cohort from age 14 to age 21. Prev Med 33:217–226. https://doi.org/10.1006/pmed.2001.0874

Slavin JL, Lloyd B (2012) Health benefits of fruits and vegetables. Adv Nutr 3:506–516. https://doi.org/10.3945/an.112.002154

Appleton KM, Hemingway A, Saulais L et al (2016) Increasing vegetable intakes: rationale and systematic review of published interventions. Eur J Nutr 55:869–896. https://doi.org/10.1007/s00394-015-1130-8

Mooney E, Farley H, Strugnell C (2004) Dieting among adolescent females—some emerging trends. Int J Cons Stud 28:347–354. https://doi.org/10.1111/j.1470-6431.2004.00392.x

Poelman AAM, Delahunty CM, de Graaf C (2015) Vegetable preparation practices for 5–6 years old Australian children as reported by their parents; relationships with liking and consumption. Food Qual Prefer 42:20–26. https://doi.org/10.1016/j.foodqual.2015.01.005

Peltzer K, Pengpid S (2010) Fruits and vegetables consumption and associated factors among in-school adolescents in seven African countries. Int J Public Health 55:669–678. https://doi.org/10.1007/s00038-010-0194-8

Middlestadt SE, Lederer AM, Smith NK et al (2013) Determinants of middle-school students asking parents for fruits and vegetables: a theory-based salient belief elicitation. Public Health Nutr 16:1971–1978. https://doi.org/10.1017/S1368980012004557

Thaler RH, Sunstein CR (2008) Nudge: Improving decisions about health, wealth, and happiness. Yale University Press, New Haven

Quest M, Needham D (2008) British hospitality; trends and developments 2008. British Hospitality Association, London

Skov LR, Lourenço S, Hansen GL et al (2013) Choice architecture as a means to change eating behaviour in self-service settings: a systematic review. Obes Rev 14:187–196. https://doi.org/10.1111/j.1467-789X.2012.01054.x

Hansen PG, Skov LR, Skov KL (2016) Making healthy choices easier: regulation versus nudging. Annu Rev Public Health 18:237–251. https://doi.org/10.1146/annurev-publhealth-032315-021537

Bucher T, Collins C, Rollo ME et al (2016) Nudging consumers towards healthier choices: a systematic review of positional influences on food choice. Br J Nutr 115:2252–2263. https://doi.org/10.1017/S0007114516001653

Kongsbak I, Skov LR, Nielsen BK et al (2016) Increasing fruit and vegetable intake among male university students in an ad libitum buffet setting: a choice architectural nudge intervention. Food Qual Prefer 49:183–188. https://doi.org/10.1016/j.foodqual.2015.12.006

Broers VJV, De Breucker C, Van den Broucke S et al (2017) A systematic review and meta-analysis of the effectiveness of nudging to increase fruit and vegetable choice. Eur J Public Health. 27:912–920. https://doi.org/10.1093/eurpub/ckx085

Nørnberg TR, Houlby L, Skov LR et al (2016) Choice architecture interventions for increased vegetable intake and behaviour change in a school setting: a systematic review. Perspect Public Health 136:132–142. https://doi.org/10.1177/1757913915596017

Kleinert S, Horton R (2015) Rethinking and reframing obesity. Lancet 385:2326–2328. https://doi.org/10.1016/S0140-6736(15)60163-5

Friis R, Skov LR, Olsen A et al (2017) Comparison of three nudge interventions (priming, default option, and perceived variety) to promote vegetable consumption in a self-service buffet setting. PLoS One 12:e0176028. https://doi.org/10.1371/journal.pone.0176028

Lachat C, Naska A, Trichopoulou A et al (2010) Essential actions for caterers to promote healthy eating out among European consumers: results from a participatory stakeholder analysis in the HECTOR project. Public Health Nutr 14(2):193–202. https://doi.org/10.1017/S1368980010002387

Ominchanski L (1992) The centre for health promotion and wellness MIT Medical. You count, calories don't. https://medical.mit.edu/sites/default/files/hunger_scale.pdf. Accessed 12 July 2017

Martínez-González MA, García-Arellano A, Toledo E et al (2012) A 14-item mediterranean diet assessment tool and obesity indexes among high-risk subjects: the PREDIMED Trial. PLOS One 7:e43134. https://doi.org/10.1371/journal.pone.0043134

Bach-Faig A, Berry EM, Lairon D et al (2011) Mediterranean diet pyramid today. Science and cultural updates. Public Health Nutr 14:2274–2284. https://doi.org/10.1017/S1368980011002515

Pliner P, Hobden K (1992) Development of a scale to measure the trait of food neophobia in humans. Appetite 19:105–120. https://doi.org/10.1016/0195-6663(92)90014-W

Dolan P, Hallsworth M, Halpern D et al (2012) Influencing behaviour: the mindspace way. J Econ Psychol 33:264–277. https://doi.org/10.1016/j.joep.2011.10.009

Ajzen I (1991) The theory of planned behavior. Organ Behav Hum Decis Process 50:179–211. https://doi.org/10.1016/0749-5978(91)90020-T

Steptoe A, Pollard TM, Wardle J (1995) Development of a measure of the motives underlying the selection of food: the food choice questionnaire. Appetite 25:267–284. https://doi.org/10.1006/appe.1995.0061

Schwartz SH (2003) A proposal for measuring value orientations across nations. Chapter 7 in the questionnaire development report of the european social survey. https://www.europeansocialsurvey.org/docs/methodology/core_ess_questionnaire/ESS_core_questionnaire_human_values.pdf. Accessed 27 Aug 2017

Schwartz SH (2009) Draft user's manual: proper use of the Schwartz value survey, version 14, January 2009, compiled by Romie F, Littrell. Auckland, New Zealand: Centre for Cross Cultural Comparisons. http://www.crossculturalcentre.homestead.com. Accessed 26 Aug 2017

Nørnberg TR, Skov LR, Houlby L et al (2016) Attitudes and acceptability of behavior change techniques to promote healthy food choices among Danish adolescents. Fam Consum Sci Res J 44:264–279. https://doi.org/10.1111/fcsr.12142

Higgs S, Thomas J (2016) Social influences on eating. Curr Opin Behav Sci 9:1–6

Manan HA (2016) The hierarchical influence of personal values on attitudes toward food and food choices. Procedia Econ Finance 37 (Supplement C):439–446. https://doi.org/10.1016/S2212-5671(16)30149-6

Bere E, Brug J, Klepp K-I (2008) Why do boys eat less fruit and vegetables than girls? Public Health Nutr 11:321–325. https://doi.org/10.1017/S1368980007000729

Rasmussen M, Krølner R, Klepp K-I et al (2006) Determinants of fruit and vegetable consumption among children and adolescents: a review of the literature. Part I: quantitative studies. Int J Behav Nutr Phys Act 3:22. https://doi.org/10.1186/1479-5868-3-22

Peduzzi P, Concato J, Kemper E et al (1996) A simulation study of the number of events per variable in logistic regression analysis. J Clin Epidemiol 49:1373–1379. https://doi.org/10.1016/S0895-4356(96)00236-3

Holmes L (2016) The intangible appeal of "natural": growing consumer interest in an unregulated product label. Euromonitor International. http://blog.euromonitor.com/2016/11/intangible-appeal-natural-growing-consumer-interest-unregulated-product-label.html. Accessed 30 Nov 2017

Franca LR, Dautzenberg B, Reynaud M (2010) Heavy episodic drinking and alcohol consumption in French colleges: the role of perceived social norms. Alcohol Clin Exp Res 34:164–174. https://doi.org/10.1111/j.1530-0277.2009.01078.x

Fisher TD (2009) The impact of socially conveyed norms on the reporting of sexual behavior and attitudes by men and women. J Exp Soc Psychol 45:567–572. https://doi.org/10.1016/j.jesp.2009.02.007

Christie CD, Chen FS (2018) Vegetarian or meat? Food choice modeling of main dishes occurs outside of awareness. Appetite 121 (Supplement C):50–54. https://doi.org/10.1016/j.appet.2017.10.036

Conner TS, Thompson LM, Knight RL et al (2017) The role of personality traits in young adult fruit and vegetable consumption. Front Psychol 8:119. https://doi.org/10.3389/fpsyg.2017.00119

Fischer O (2015) Masculinity and meat consumption-historical approchaes to a current health issue. Medizinhist J 50:42–65

Diethelm K, Jankovic N, Moreno LA et al (2012) Food intake of European adolescents in the light of different food-based dietary guidelines: results of the HELENA (healthy lifestyle in europe by nutrition in adolescence) study. Public Health Nutr 15:386–398. https://doi.org/10.1017/S1368980011001935

Neumark-Sztainer D, Story M, Perry C et al (1999) Factors influencing food choices of adolescents: findings from focus-group discussions with adolescents. J Am Diet Assoc 99:929–937. https://doi.org/10.1016/S0002-8223(99)00222-9

Schröder M, Lyon P (2013) Embedding healthy eating: nudging or toolbox? Nutr Food Sci 43:330–338. https://doi.org/10.1108/NFS-03-2012-0028

Larson NI, Neumark-Sztainer DR, Hannan PJ et al (2007) Family meals during adolescence are associated with higher diet quality and healthful meal patterns during young adulthood. J Am Diet Assoc 107:1502–1510. https://doi.org/10.1016/j.jada.2007.06.012

Ronteltap A, Sijtsema SJ, Dagevos H et al (2012) Construal levels of healthy eating: exploring consumers' interpretation of health in the food context. Appetite 3:333–340. https://doi.org/10.1016/j.appet.2012.05.023
Acknowledgements
This work is part of EU/FP7 Funded VeggiEAT project (Grant No. PIAP-GA-2013-612326). The funder had no input into study design, data collection or analysis, or manuscript preparation and revision.
Ethics declarations
Conflict of interest
No conflicts of interest.
Ethical approval
All procedures performed in studies involving human participants were in accordance with the ethical standards of the universities committees and with the 1964 Helsinki declaration and its later amendments or comparable ethical standards.
Appendices
Appendix 1
Questionnaire 1.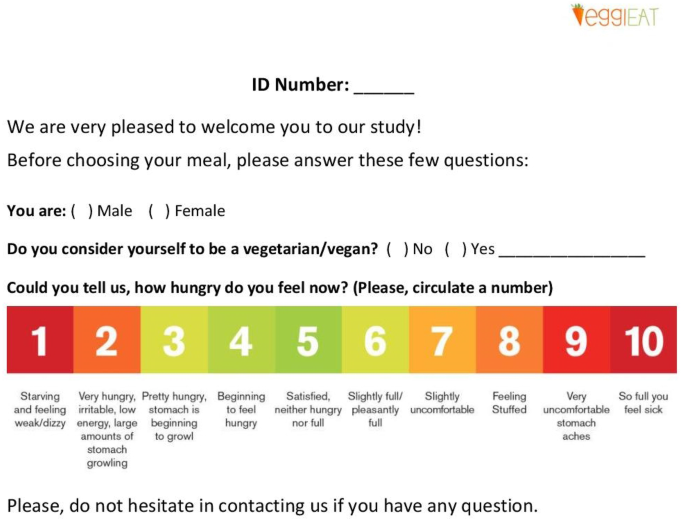 Appendix 2
Questionnaire 2.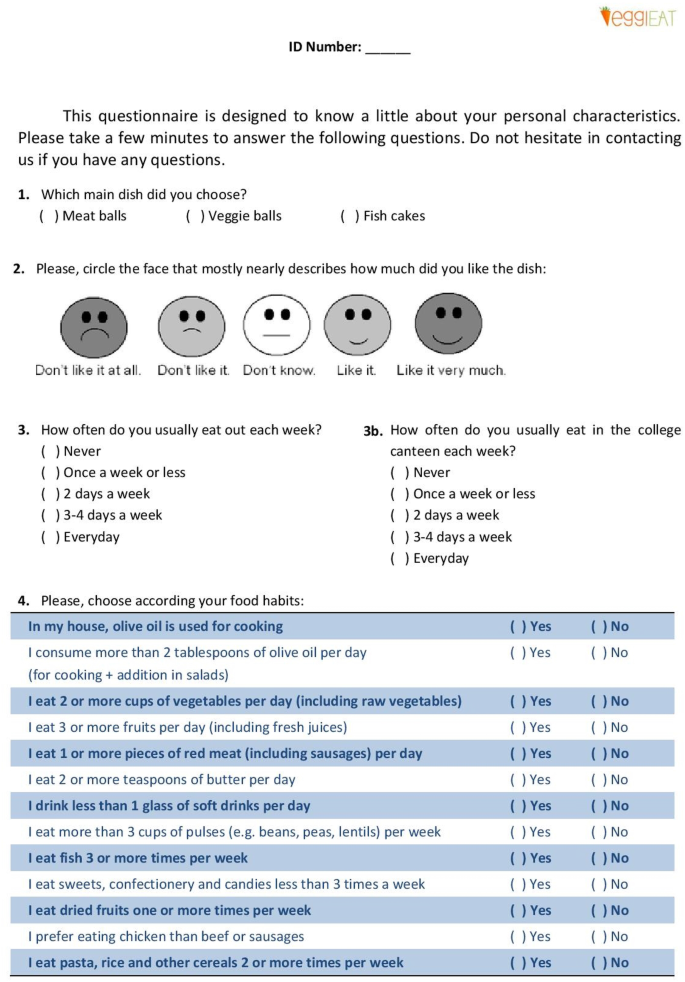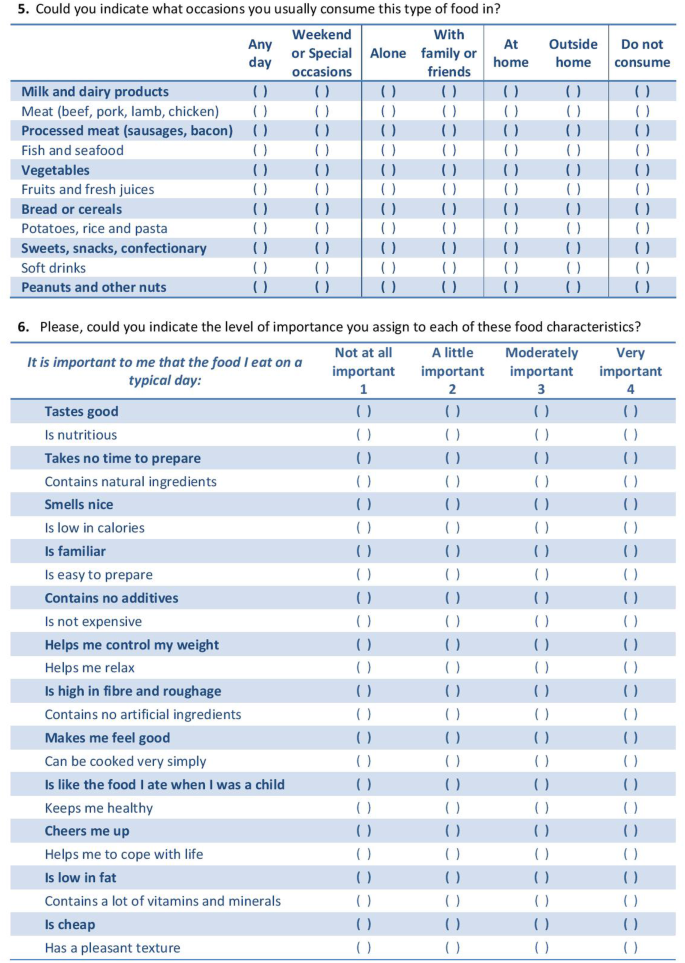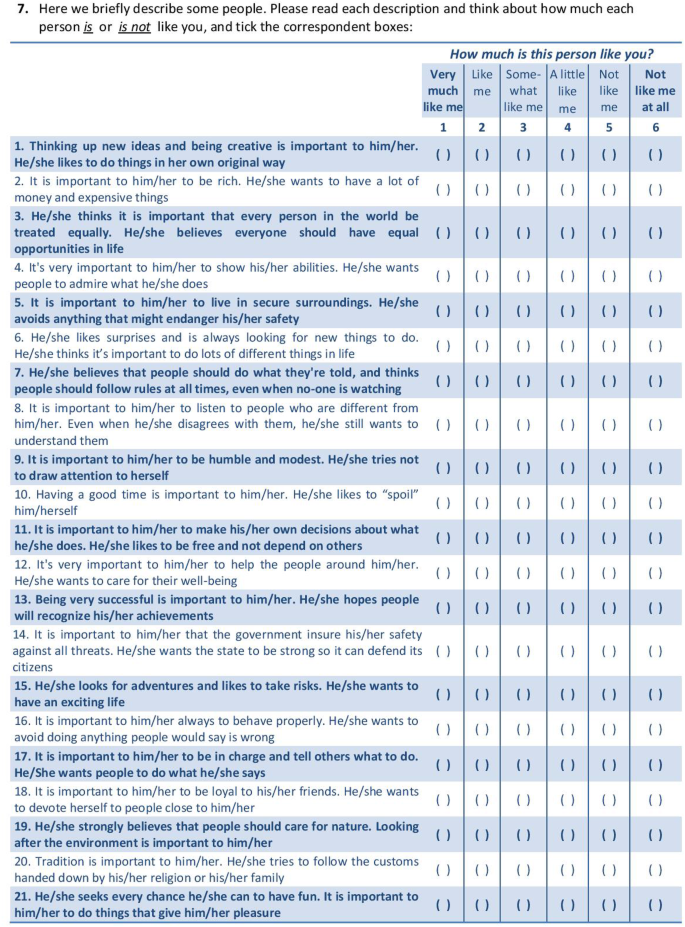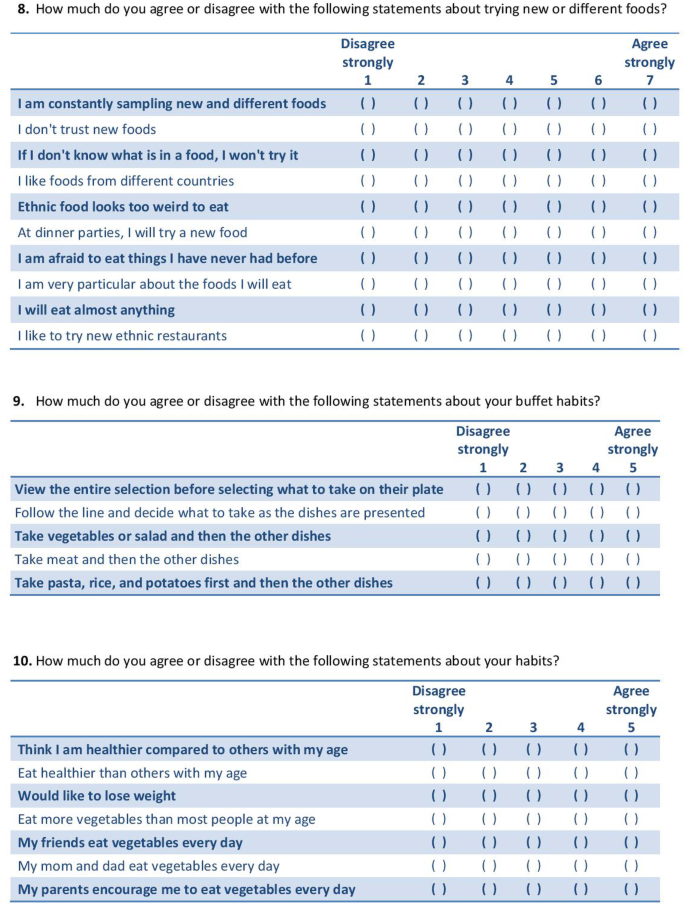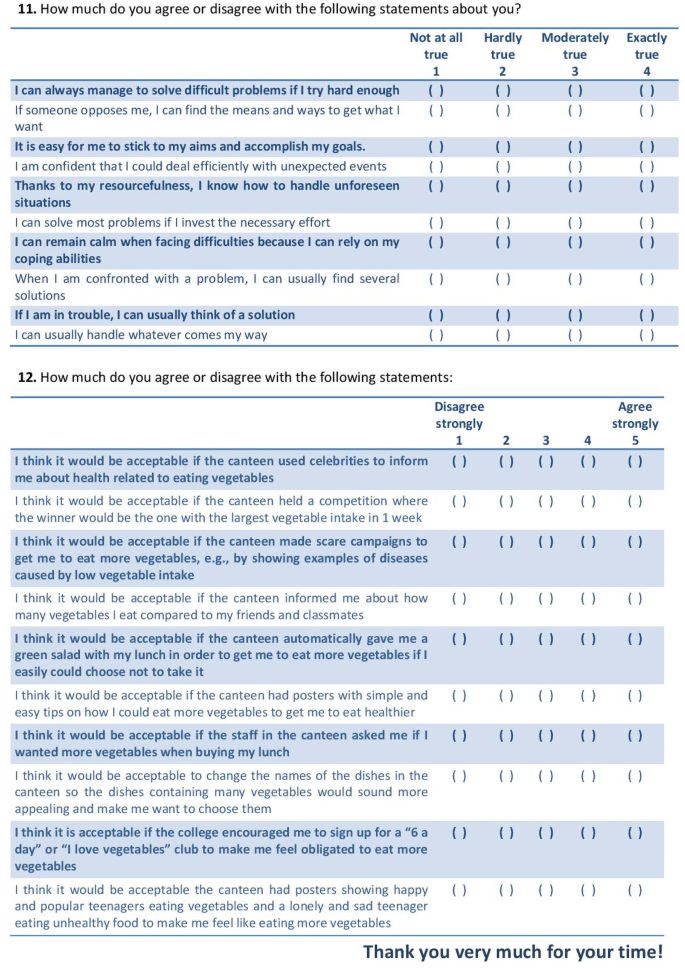 About this article
Cite this article
dos Santos, Q., Perez-Cueto, F.J.A., Rodrigues, V.M. et al. Impact of a nudging intervention and factors associated with vegetable dish choice among European adolescents. Eur J Nutr 59, 231–247 (2020). https://doi.org/10.1007/s00394-019-01903-y
Received:

Accepted:

Published:

Issue Date:

DOI: https://doi.org/10.1007/s00394-019-01903-y
Keywords