Abstract
Purpose
Curcumin has been shown to deliver protective effects against numerous degenerative conditions associated with high levels of inflammation and oxidative stress. Owing to its poor bioavailability when delivered orally, it is difficult to deliver a high concentration therapeutic dose. LipiSperse® is a novel delivery system that uses dispersion technology to enhance bioavailability of hydrophobic agents. In this study, we investigated the pharmacokinetics of a commercially available curcumin extract, with or without the curcumin-LipiSperse® delivery complex.
Methods
Eighteen healthy male and female volunteers participated in this single equivalent dose, randomised, double-blinded study. Seven of those volunteers further participated in the crossover phase of the trial. Plasma concentrations were determined at baseline and at regular intervals over a 24-h period following 750 mg of curcuminoid ingestion.
Results
In both the parallel and crossover trial, Curcumin with LipiSperse® delivered significantly higher plasma curcuminoid concentrations compared to the raw curcumin product (807 vs 318 ng/mL in the crossover trial).
Conclusions
The novel delivery system LipiSperse® is safe in humans, and demonstrates superior bioavailability for the supply of curcumin when compared to a standard curcumin extract.
This is a preview of subscription content,
to check access.
Access this article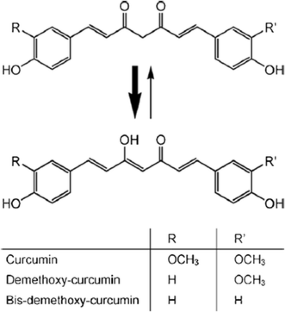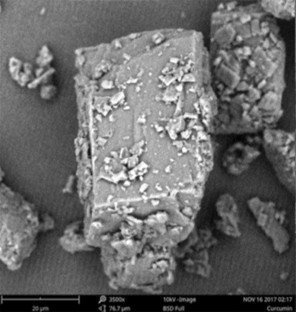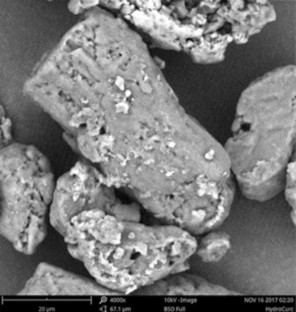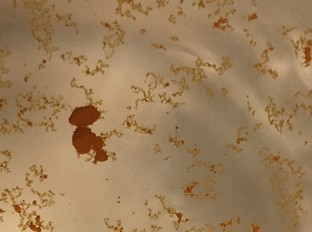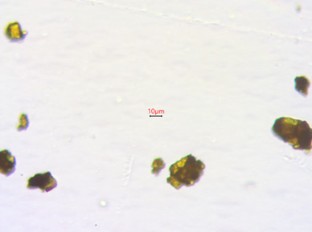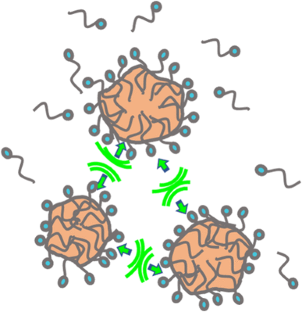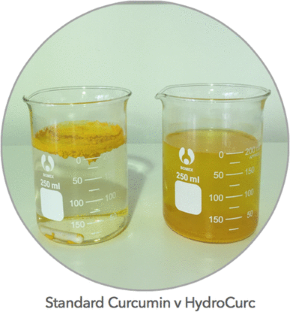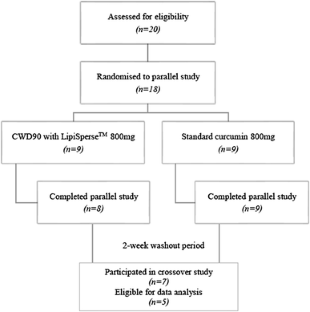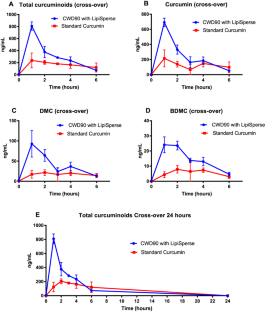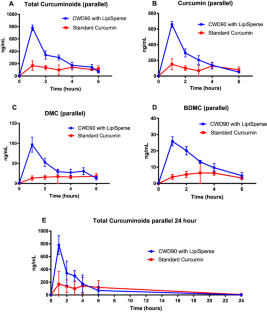 Similar content being viewed by others
References
Prasad S, Aggarwal BB (2011) Turmeric, the golden spice: from traditional medicine to modern medicine. In: Benzie IFF, Wachtel-Galor S (eds) Herbal medicine: biomolecular and clinical aspects. 2nd edn., CRC Press, Boca Raton

Anand P, Kunnumakkara AB, Newman RA, Aggarwal BB (2007) Bioavailability of curcumin: problems and promises. Mol Pharm 4(6):807–818. https://doi.org/10.1021/mp700113r

Ferrari E, Benassi R, Sacchi S, Pignedoli F, Asti M, Saladini M (2014) Curcumin derivatives as metal-chelating agents with potential multifunctional activity for pharmaceutical applications. J Inorg Biochem 139:38–48. https://doi.org/10.1016/j.jinorgbio.2014.06.002

Gupta SC, Prasad S, Kim JH, Patchva S, Webb LJ, Priyadarsini IK, Aggarwal BB (2011) Multitargeting by curcumin as revealed by molecular interaction studies. Nat Prod Rep 28(12):1937–1955. https://doi.org/10.1039/c1np00051a

Gupta SC, Patchva S, Koh W, Aggarwal BB (2012) Discovery of curcumin, a component of golden spice, and its miraculous biological activities. Clin Exp Pharmacol Physiol 39(3):283–299. https://doi.org/10.1111/j.1440-1681.2011.05648.x

Tang M, Taghibiglou C (2017) The mechanisms of action of curcumin in Alzheimer's disease. J Alzheimers Dis 58(4):1003–1016. https://doi.org/10.3233/JAD-170188

Xie L, Li XK, Takahara S (2011) Curcumin has bright prospects for the treatment of multiple sclerosis. Int Immunopharmacol 11(3):323–330. https://doi.org/10.1016/j.intimp.2010.08.013

Miriyala S, Panchatcharam M, Rengarajulu P (2007) Cardioprotective effects of curcumin. Adv Exp Med Biol 595:359–377. https://doi.org/10.1007/978-0-387-46401-5_16

Sukardi R, Sastroasmoro S, Siregar NC, Djer MM, Suyatna FD, Sadikin M, Ibrahim N, Rahayuningsih SE, Witarto AB (2016) The role of curcumin as an inhibitor of oxidative stress caused by ischaemia re-perfusion injury in tetralogy of Fallot patients undergoing corrective surgery. Cardiol Young 26(3):431–438. https://doi.org/10.1017/S1047951115000360

Panahi Y, Khalili N, Sahebi E, Namazi S, Karimian MS, Majeed M, Sahebkar A (2017) Antioxidant effects of curcuminoids in patients with type 2 diabetes mellitus: a randomized controlled trial. Inflammopharmacology 25(1):25–31. https://doi.org/10.1007/s10787-016-0301-4

Chuengsamarn S, Rattanamongkolgul S, Luechapudiporn R, Phisalaphong C, Jirawatnotai S (2012) Curcumin extract for prevention of type 2 diabetes. Diabetes Care 35(11):2121–2127. https://doi.org/10.2337/dc12-0116

Abidi A, Gupta S, Agarwal M, Bhalla HL, Saluja M (2014) Evaluation of efficacy of curcumin as an add-on therapy in patients of bronchial asthma. J Clin Diagn Res 8(8):HC19–H24. https://doi.org/10.7860/JCDR/2014/9273.4705

Ye M, Zhang J, Zhang J, Miao Q, Yao L, Zhang J (2015) Curcumin promotes apoptosis by activating the p53-miR-192-5p/215-XIAP pathway in non-small cell lung cancer. Cancer Lett 357(1):196–205. https://doi.org/10.1016/j.canlet.2014.11.028

Ammon HP, Wahl MA (1991) Pharmacology of curcuma longa. Planta Med 57(1):1–7. https://doi.org/10.1055/s-2006-960004

Wahlstrom B, Blennow G (1978) A study on the fate of curcumin in the rat. Acta Pharmacol Toxicol (Copenh) 43(2):86–92

Pan MH, Huang TM, Lin JK (1999) Biotransformation of curcumin through reduction and glucuronidation in mice. Drug Metab Dispos 27(4):486–494

Ireson C, Orr S, Jones DJ, Verschoyle R, Lim CK, Luo JL, Howells L, Plummer S, Jukes R, Williams M, Steward WP, Gescher A (2001) Characterization of metabolites of the chemopreventive agent curcumin in human and rat hepatocytes and in the rat in vivo, and evaluation of their ability to inhibit phorbol ester-induced prostaglandin E2 production. Cancer Res 61(3):1058–1064

Sandur SK, Pandey MK, Sung B, Ahn KS, Murakami A, Sethi G, Limtrakul P, Badmaev V, Aggarwal BB (2007) Curcumin, demethoxycurcumin, bisdemethoxycurcumin, tetrahydrocurcumin and turmerones differentially regulate anti-inflammatory and anti-proliferative responses through a ROS-independent mechanism. Carcinogenesis 28(8):1765–1773. https://doi.org/10.1093/carcin/bgm123

Vareed SK, Kakarala M, Ruffin MT, Crowell JA, Normolle DP, Djuric Z, Brenner DE (2008) Pharmacokinetics of curcumin conjugate metabolites in healthy human subjects. Cancer Epidemiol Biomark Prev 17 (6):1411–1417. https://doi.org/10.1158/1055-9965.EPI-07-2693

Shoba G, Joy D, Joseph T, Majeed M, Rajendran R, Srinivas PS (1998) Influence of piperine on the pharmacokinetics of curcumin in animals and human volunteers. Planta Med 64(4):353–356. https://doi.org/10.1055/s-2006-957450

Purpura M, Lowery RP, Wilson JM, Mannan H, Munch G, Razmovski-Naumovski V (2017) Analysis of different innovative formulations of curcumin for improved relative oral bioavailability in human subjects. Eur J Nutr. https://doi.org/10.1007/s00394-016-1376-9

Nazari-Vanani R, Moezi L, Heli H (2017) In vivo evaluation of a self-nanoemulsifying drug delivery system for curcumin. Biomed Pharmacother 88:715–720. https://doi.org/10.1016/j.biopha.2017.01.102

Cuomo J, Appendino G, Dern AS, Schneider E, McKinnon TP, Brown MJ, Togni S, Dixon BM (2011) Comparative absorption of a standardized curcuminoid mixture and its lecithin formulation. J Nat Prod 74(4):664–669. https://doi.org/10.1021/np1007262

Jager R, Lowery RP, Calvanese AV, Joy JM, Purpura M, Wilson JM (2014) Comparative absorption of curcumin formulations. Nutr J 13:11. https://doi.org/10.1186/1475-2891-13-11

Hussain Z, Thu HE, Amjad MW, Hussain F, Ahmed TA, Khan S (2017) Exploring recent developments to improve antioxidant, anti-inflammatory and antimicrobial efficacy of curcumin: A review of new trends and future perspectives. Mater Sci Eng C Mater Biol Appl 77:1316–1326. https://doi.org/10.1016/j.msec.2017.03.226

Sasaki H, Sunagawa Y, Takahashi K, Imaizumi A, Fukuda H, Hashimoto T, Wada H, Katanasaka Y, Kakeya H, Fujita M, Hasegawa K, Morimoto T (2011) Innovative preparation of curcumin for improved oral bioavailability. Biol Pharm Bull 34(5):660–665

Rahimi HR, Nedaeinia R, Sepehri Shamloo A, Nikdoust S, Kazemi Oskuee R (2016) Novel delivery system for natural products: nano-curcumin formulations. Avicenna J Phytomed 6(4):383–398

Antony B, Merina B, Iyer VS, Judy N, Lennertz K, Joyal S (2008) A pilot cross-over study to evaluate human oral bioavailability of BCM-95CG (Biocurcumax), a novel bioenhanced preparation of curcumin. Indian J Pharm Sci 70(4):445–449. https://doi.org/10.4103/0250-474X.44591

Artursson P, Karlsson J (1991) Correlation between oral drug absorption in humans and apparent drug permeability coefficients in human intestinal epithelial (Caco-2) cells. Biochem Biophys Res Commun 175(3):880–885

Adiwidjaja J, McLachlan AJ, Boddy AV (2017) Curcumin as a clinically-promising anti-cancer agent: pharmacokinetics and drug interactions. Expert Opin Drug Metab Toxicol. https://doi.org/10.1080/17425255.2017.1360279

Akazawa N, Choi Y, Miyaki A, Tanabe Y, Sugawara J, Ajisaka R, Maeda S (2012) Curcumin ingestion and exercise training improve vascular endothelial function in postmenopausal women. Nutr Res 32(10):795–799. https://doi.org/10.1016/j.nutres.2012.09.002

Schiborr C, Kocher A, Behnam D, Jandasek J, Toelstede S, Frank J (2014) The oral bioavailability of curcumin from micronized powder and liquid micelles is significantly increased in healthy humans and differs between sexes. Mol Nutr Food Res 58(3):516–527. https://doi.org/10.1002/mnfr.201300724

Meibohm B, Beierle I, Derendorf H (2002) How important are gender differences in pharmacokinetics? Clin Pharmacokinet 41(5):329–342. https://doi.org/10.2165/00003088-200241050-00002
Acknowledgements
Financial support and all trial products were provided by Pharmako Biotechnologies Pty Ltd.
Ethics declarations
Conflict of interest
No author listed on this manuscript has any conflict of interests to declare.
Ethical standards
The manuscript was written through contributions from all authors who have given approval for the final version of the manuscript.
About this article
Cite this article
Briskey, D., Sax, A., Mallard, A.R. et al. Increased bioavailability of curcumin using a novel dispersion technology system (LipiSperse®). Eur J Nutr 58, 2087–2097 (2019). https://doi.org/10.1007/s00394-018-1766-2
Received:

Accepted:

Published:

Issue Date:

DOI: https://doi.org/10.1007/s00394-018-1766-2
Keywords