Zusammenfassung
Hintergrund
Teilstationäre Behandlungen sind eine feste Therapiesäule in der Psychiatrie, werden jedoch auch in der Rheumatologie regelmäßig eingesetzt. Die entzündlich rheumatische axiale Spondyloarthritis ist bei unzureichender Therapie mit hohem Leidensdruck, Schmerzen, verringerter Lebensqualität, Einschränkungen im Alltag und Erwerbsleben verbunden. Mindestens 14-tägige rheumatologische Komplexbehandlungen sind hier ein etabliertes Mittel zur Beherrschung exazerbierter Symptome. Die Umsetzbarkeit und der Effekt einer äquivalenten teilstationären Behandlung sind bisher unklar.
Methodik
Diese retrospektive Analyse untersucht anhand von validierten und klinisch etablierten patientenzentrierten Outcomeparametern (NAS-Schmerz, FFbH, BASDAI, BASFI) die Effektivität einer mit der rheumatologischen Komplexbehandlung vergleichbaren Therapie bei axialer Spondyloarthritis im teilstationären Setting.
Ergebnisse
Ausgewählte Subgruppen von Patient*innen mit axialer Spondyloarthritis können teilstationär effektiv behandelt werden. Sowohl eine intensivierte als auch eine nicht intensivierte Behandlungsform führt zu einer niedrigeren Krankheitsaktivität. Zusätzlich führt die intensivierte im Vergleich zur nicht intensivierten Behandlung zu einer signifikanten Verbesserung der Schmerzen sowie krankheits- und alltagsbezogenen Funktionseinschränkungen.
Diskussion
Teilstationäre Behandlungen können bei selektierten axSpA-Patient*innen eine ergänzende Therapiesäule sein. Bei Verfügbarkeit, hoher Krankheitsaktivität und Leidensdruck ist eine intensivierte Therapie aufgrund des besseren Outcomes zu bevorzugen.
Abstract
Background
Day care units are an essential part of psychiatric treatment in Germany. In rheumatology they are also regularly used. Axial spondylarthritis (axSpA) is an inflammatory rheumatic disease that causes pain, diminished quality of life, limitations in activities of daily living and ability to work, especially if insufficiently treated. The multimodal rheumatologic complex treatment with at least 14 days of inpatient care is an established tool to control exacerbated disease activity. The feasibility and effect of an equivalent treatment in a day care setting has not yet been evaluated.
Methods
The effect of a therapy in a day care unit comparable to the inpatient multimodal rheumatologic complex treatment was investigated using clinically established patient reported outcomes (NAS pain, FFbH, BASDAI, BASFI).
Results
Selected subgroups of axSpA patients can routinely and effectively be treated in day care units. Intensified multimodal as well as nonintensified treatment forms lead to reduced disease activity. Additionally, compared to nonintensified treatment, the intensified multimodal treatment approach leads to significantly reduced pain, and disease-related and functional limitations in daily life.
Conclusion
If available, treatment in a day care unit can complement the established inpatient treatment modalities in selected axSpA patients. In cases with high disease activity and suffering, intensified multimodal treatment should be preferred due to better outcomes.
Access options
Buy single article
Instant access to the full article PDF.
USD 39.95
Price excludes VAT (USA)
Tax calculation will be finalised during checkout.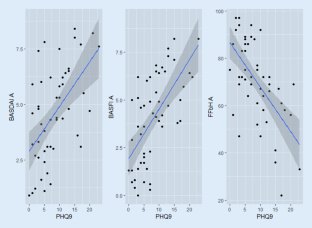 Ethics declarations
Interessenkonflikt
T. Schneidereit, D. Delia, T. Schmeiser und B. Buehring geben an, dass kein Interessenkonflikt besteht.
Alle beschriebenen Untersuchungen am Menschen oder an menschlichem Gewebe wurden mit Zustimmung der zuständigen Ethikkommission, im Einklang mit nationalem Recht sowie gemäß der Deklaration von Helsinki von 1975 (in der aktuellen, überarbeiteten Fassung) durchgeführt. Nach Rücksprache mit der Ethikkommission der Ärztekammer Nordrhein besteht bei retrospektiven epidemiologischen Forschungsvorhaben keine Beratungspflicht (Bearbeitungsnummer 250/2022).
Additional information
Redaktion
Ulf Müller-Ladner, Bad Nauheim
Uwe Lange, Bad Nauheim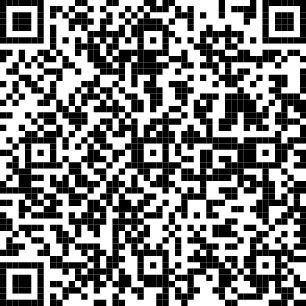 QR-Code scannen & Beitrag online lesen
About this article
Cite this article
Schneidereit, T., Delia, D., Schmeiser, T. et al. Der Effekt intensivierter Trainingstherapie bei axialer Spondyloarthritis im teilstationären Setting. Z Rheumatol (2023). https://doi.org/10.1007/s00393-023-01333-6
Accepted:

Published:

DOI: https://doi.org/10.1007/s00393-023-01333-6
Schlüsselwörter
Tagesklinik

Axiale Spondyloarthritis

Physiotherapie

Wirksamkeit

Multimodale rheumatologische Komplexbehandlung
Keywords
Day care unit

Axial Spondylarthritis

Physical therapy

Efficacy

Multimodal rheumatologic complex treatment